Ezy Roller, our kids' favorite toy is offering my readers an exclusive 20% off your entire purchase! Read all about it on my previous blog post.
 click here to shop and the 20% off will be automatically taken off! Or use code: Sarahtyau20
Target is having some amazing Black Friday door busters!
Shop Target here and get the deals!
I linked to some of my favorite ones below, holy cow, they are so good! I might buy the Canon camera at almost 50% off.
 and 50% off their Amazon Echo Dot(3rd gen) and Echo Dot(2nd gen)!
ASOS's Black Friday deal is going on right now, go read my ASOS hack blog post to get 20% off on top of the 20% off with the promo code!
Shopbop is having a buy more get more sale!
Zok Relief that has helped so many of you with headaches and migraines is offering 25% off your entire purchase! Go to this blog post to read all about it.
JOANN is closed today on Thanksgiving but they're offering a 25% off your total purchase for pick-up in-store orders!
Purple is having a $100 off the Original Purple Mattress PLUS a FREE Limited Edition Purple Blanket.
Macy's is having some amazing door buster sales(like this baby blue coat I've been eyeing, it's 60% off!) and 20% off select items!
And the 2 deals below are not for Black Friday and it's always on-going but thought you might like to know about them! If you mention my name you get 10% off braces to Thompson Dental in Riverton, UT. They use a special wire so it's much faster time, hence much cheaper than all the other places I got quotes from. My oldest is almost done with hers and my 2nd is getting ready to get her braces right now!
Visit https://www.mythompsondental.com/
1756 Park Avenue, Riverton, UT 84065
Tel: 801-254-0835
And last but not least, if you just mention my name to Hoopes Vision, you will get $1000 off lasik or PRK surgery!
1. After reading the reviews, they were the highest rated. I was NOT going to gamble with my eyesight!
2. If you don't get 20/20 or 20/25 within 12 months of surgery, you get a full refund.
3. If at anytime in your lifetime it gets worse than 20/50, you get a corrective surgery for free. So cool, right?
4. They use a new laser machine that no other clinics in the West uses(because it's very, very pricey) that makes for a more precise, faster-healing and overall a better surgery.
5. One of the best things I've ever done. Took 5 mins., completely pain free. It's worth every single penny, I wish I got them done sooner, that is my only regret.
Hoopes Vision:
11820 S State Street
Draper, Utah 84020
801.568.0200
I just bought a ton of things online and linked them here for you! I didn't buy every item listed below, come on guys. I tried to mention the ones I did buy in the captions. But I bought a lot of them, but some are ones that I am debating to get […]
READ MORE
Family photos can be so stressful, right? You want the moment to be the happiest moment for you and your family so that it can be captured in photos as part of family history and for us to treasure for years to come, but it is so dang stressful as you try really so […]
READ MORE
This photo was taken right when my daughter started wearing glasses, which was back in 2014 when she was just 5 years old. Looking back, she probably needed glasses sooner than that but we were pretty clueless when it came to eye health and vision care so it didn't even cross our minds to get her an eye exam. It wasn't until she got a vision screening at her school in Kindergarten and they informed us that she needed glasses that we took her to get a comprehensive eye exam!
READ MORE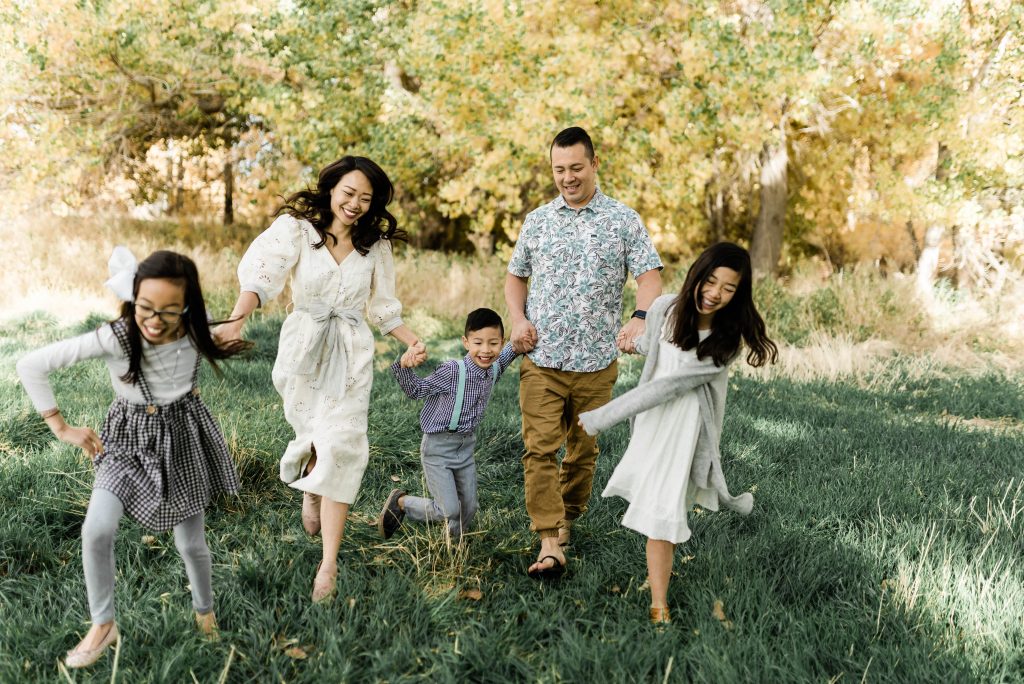 I made my son cry hysterically today. He was whining and talking with attitude in the other room then started freaking out and eventually crying. I thought his whining just accelerated so I  yelled at him to stop whining and take care of it himself, so I can finish my emails. His […]
READ MORE