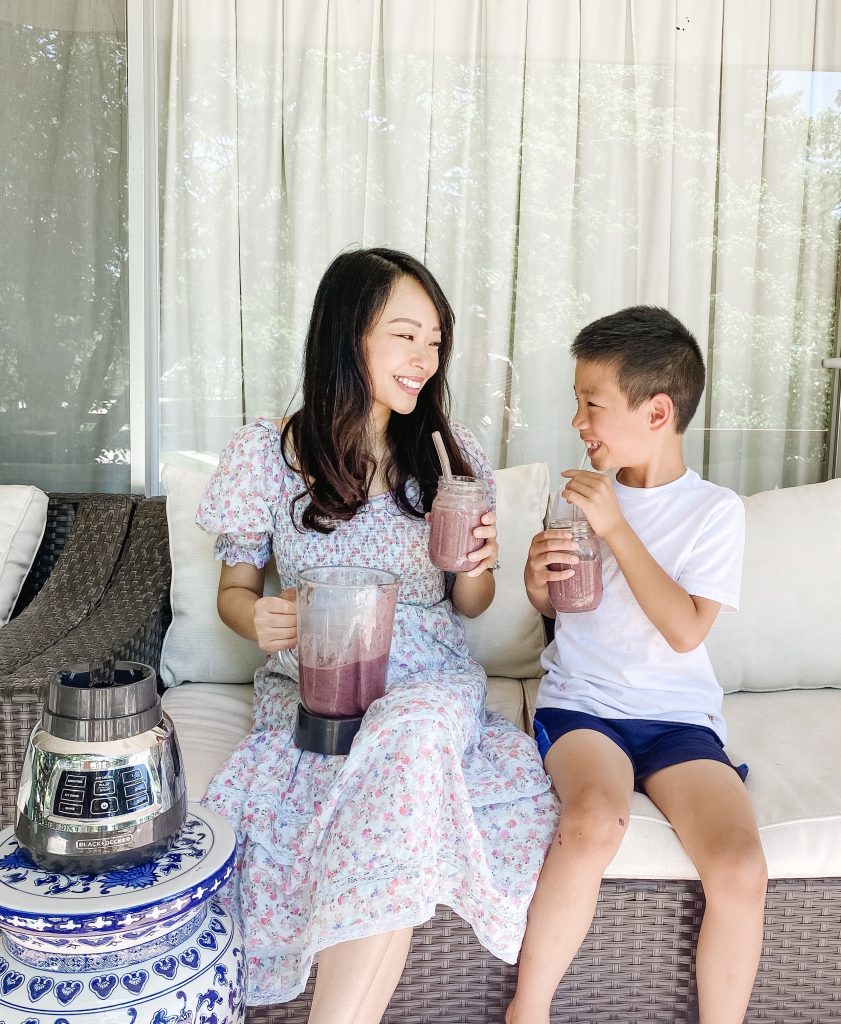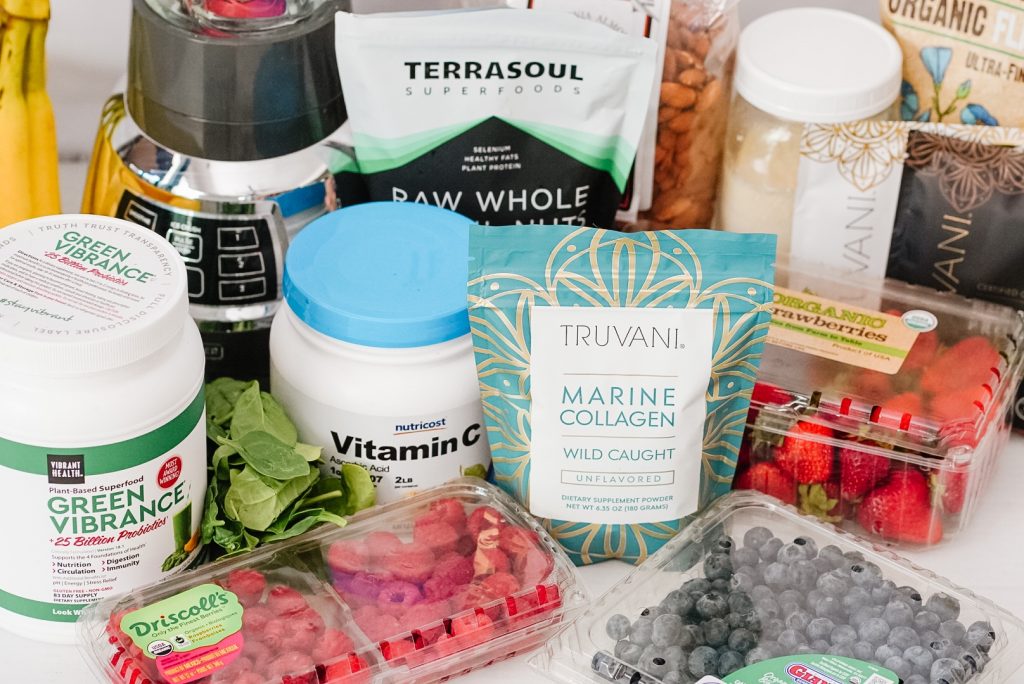 Many of you asked for the recipe of my smoothie I make daily for my family, so here it is!
I use Black + Decker Quiet Blender with Cyclone® Glass Jar to make the smoothie, I love that it's glass and it blends quietly and smoothly. It is SO WORTH it, go get one!

Sarah's Daily Smoothie Recipe(1 serving):

1 c. homemade organic kefir with organic or raw milk(buy organic kefir grains here)
1/2 frozen organic banana
1/2 c. frozen organic berries
1 handful of organic spinach
1/2 c. ice
1/2-1 Scoop protein powder(favorite: SFH PURE chocolate)
1 scoop vitamin C powder
1 scoop green powder(favorite: Green Vibrance)
1 T. organic flaxseed
3 raw organic Brazilian nuts
5 raw almonds
1 scoop collagen powder(favorite: Truvani Marine Collagen)

*I pour my kids their cups, then mix in the collagen powder for me and Jay.
Who here is a healthy smoothie drinker? I'd love to hear your favorite smoothie recipe or an ingredient you love to put in your smoothie!