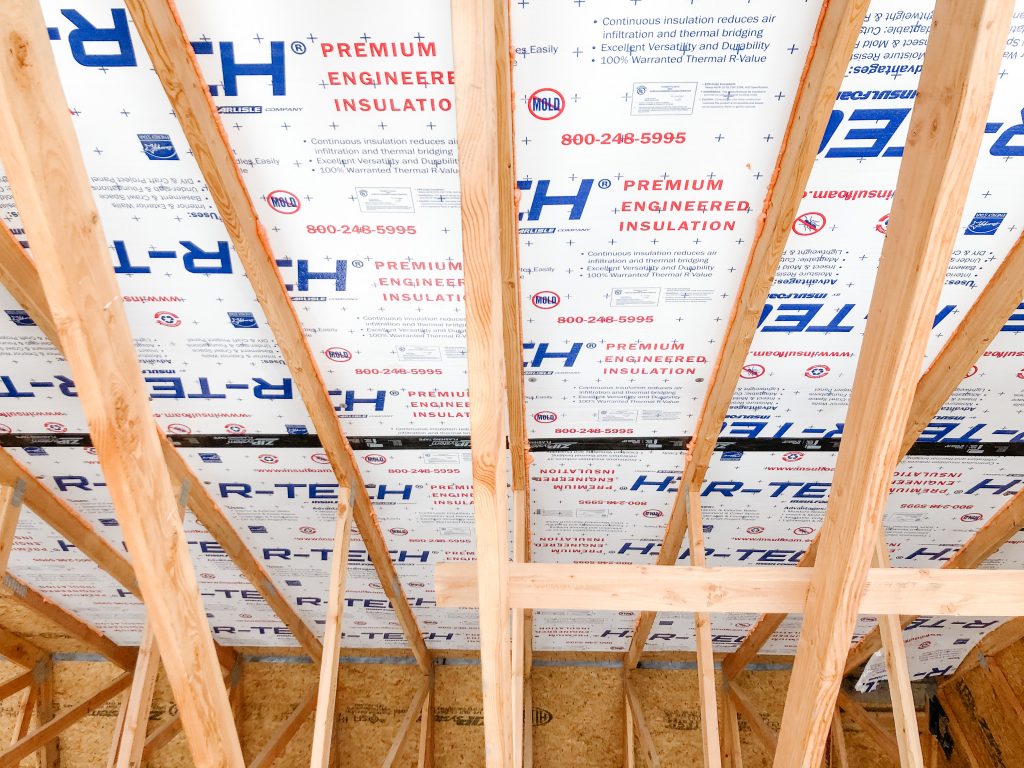 Wow, it's been awhile since we did our house update on this blog! We have been documenting it on my home account on Instagram: www.instagram.com/dreamhomecometrue so make sure to follow along there if you'd like to keep up-to-date with our building process. Go take a look at how far we've come, we are so happy with how it's turning out!

In this video my husband will show you how he DIY'ed a way to make sure the roof of our house is breathable but also airtight. He wasn't happy with the materials that are offered in stores so we have partnered with The Home Depot to show you how he made his own way to do it and I have been so impressed with his knowledge in building science!

Every time the City inspectors come to inspect our home, they have all said that in all their years of inspecting new home builds, they've never seen a house being built with such attention to detail, quality and integrity. Many builders and architects have drove by our house to ask Jay what kind of materials he's using and how he's doing things, because they are so impressed with what they see. So I am so proud of him and for all the knowledge we are both gaining, as we go through this home building journey together.

So watch the video below to find out how to make your roof breathable but airtight!