This post is in partnership with Elkay. I'm so excited to show you what our laundry room will look like!

We finally broke ground!!! After waiting 4 months for the City to approve of our plans, I cannot tell you enough how excited and grateful I am that this day is finally here!!!
In this episode, I'll take you with me to the day of our ground breaking and the actual first digging of the dirt, and then a reveal of what our laundry room will look like! Watch it below!
Let me know if the inspiration photo for our laundry room spoke to you as much as it did to me, because I love it. So much. This is actually a kitchen renovation for a beach house by a talented designer named Will Taylor, you can
read his kitchen renovation post here
.
I knew I wanted my kitchen cabinets to be a light color but I loved this design so much, I had to think of a place to incorporate it into, and thought the laundry room would be a perfect place for it, mainly because of that beautiful white farmhouse sink, I love the idea of having a big farmhouse style sink in the laundry room for putting all the dirty clothes in there to wash, or to dye my clothes for my refashion revisions, or to bathe my grand-babies in like 20 years! I just like to plan ahead, guys, is that so wrong?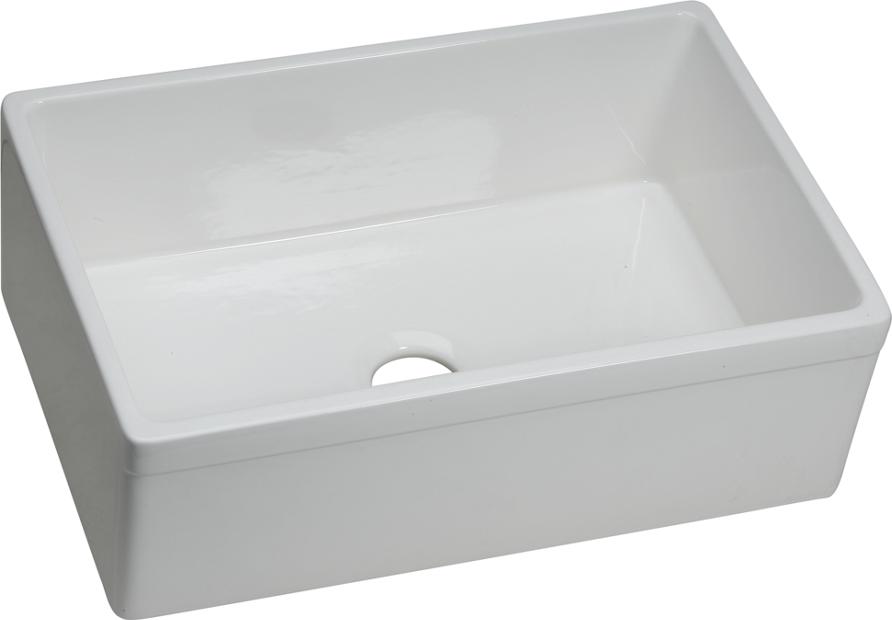 I found a beautiful farmhouse sink from
Elkay
that will go perfectly for it, and it arrived right on time as I was making this video so make sure to watch the video for the unboxing and see just how big and spacious the sink is! It is a fireclay single bowl that is 29-7/8″ wide which is so roomy, I fit two of my kids in the sink at the same time. I always wished I had a beautiful farmhouse sink to bathe my kids in when they were little but since it's so big, I can bathe them in it now, even my 11 year old! Haha, I am totally joking but I just might try to bathe my 5 year old in it, don't judge me.
Photo by lifefromhome.com
The sink is super heavy and sturdy and very high quality, I didn't realize just how heavy-duty it was until I tried to move it and couldn't so Jay had to help me. He doesn't like many things but he really likes the size of the sink and was impressed by the quality! Also because it's made of fireclay, it's super durable, easy to clean and it's s scratch and stain-resistant.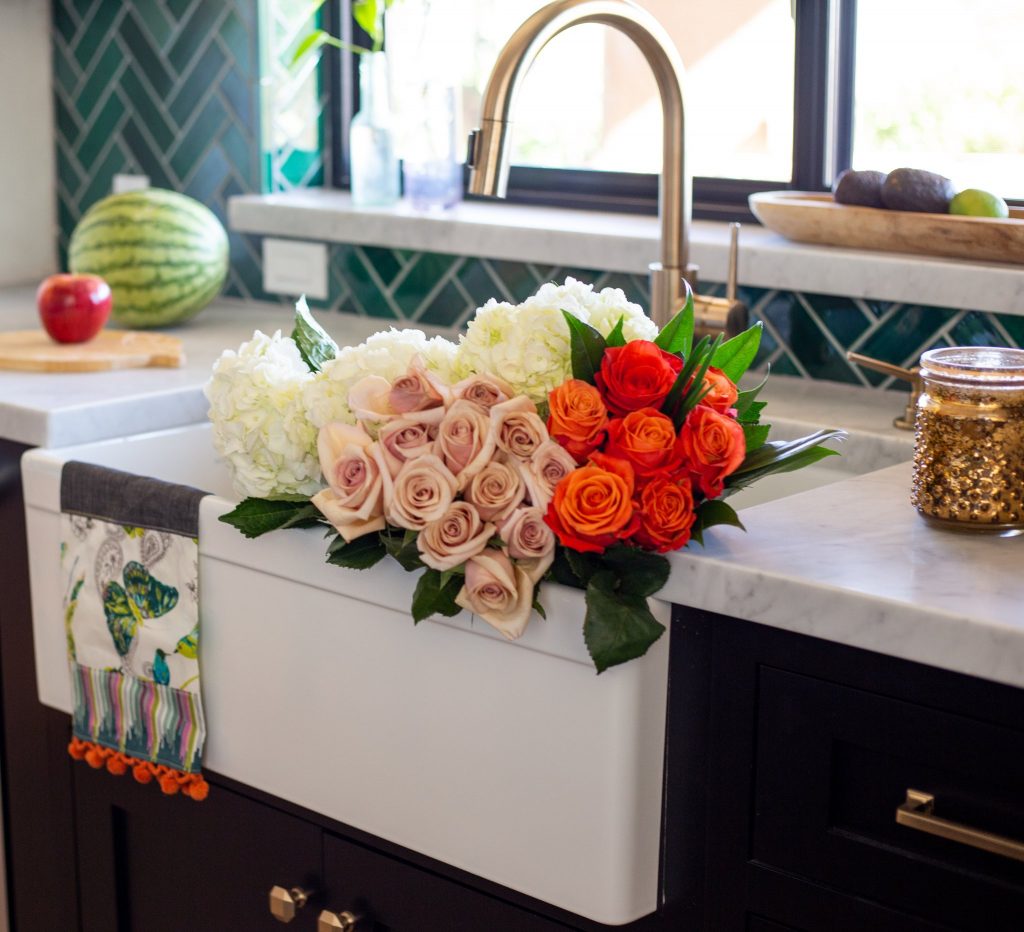 Photo by @barij
The best part about this sink is that it can be installed in two ways: as a flat front or with the decorative band at the top as the two photos above show. Which one should I do for my laundry room?
I love that Elkay offers versatile styles for one product, such as the interchangeable apron, where you can switch out the front part of the sink to many various colors such as platinum, sapphire, champagne, scarlet and many other colors, to change according to season, holiday or mood!
Elkay offers a variety of beautiful faucets, drinking fountains, cabinets and more, checkout www.Elkay.com/ for a list of full products.
And let me know in the comments what you think of our future laundry room and which sink style you think fits in my laundry room. Things are rolling along quickly now that we broke ground, so make sure to subscribe to watch more of our Dream Home Come True series!