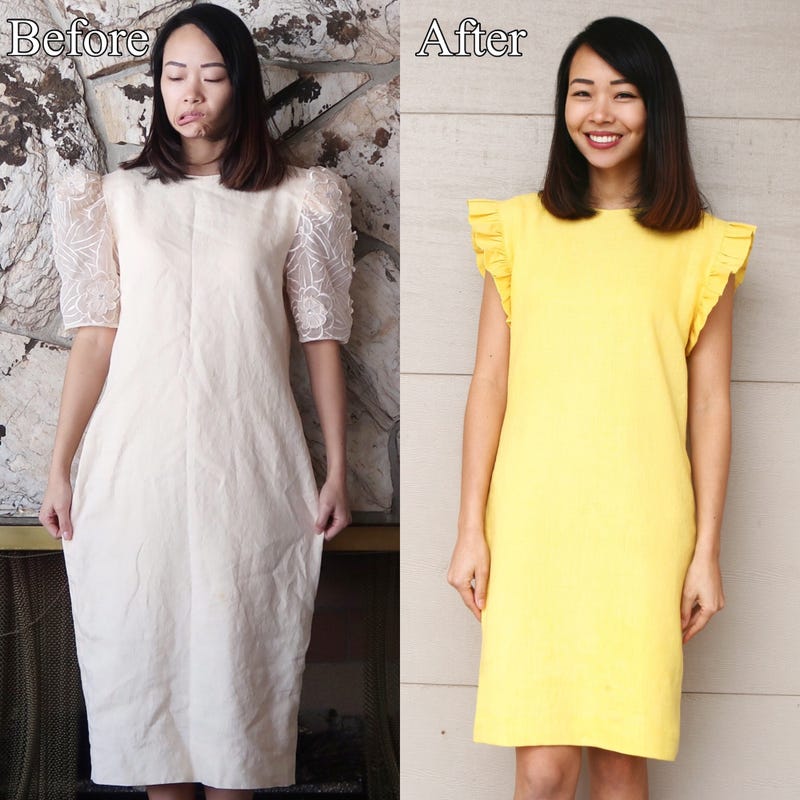 I was featured on Insider in an article, Before-and-after photos show how 6 women have transformed thrift-store clothes into stylish outfits. Thank you so much for including me with all the other talented seamstresses!
Sarah Tyau started transforming thrift-store finds soon after she got married as a way to save money.
Tyau is a part-time content creator who shares her clothing transformations on her blog, "Life is Beautiful." Since starting in 2010, Tyau told Insider she's probably worked on around 400 pieces.
"We throw away so much, and with fast-fashion, it seems to be more and more as time goes by," she said. "Not only will you be helping to save the environment, but you'll save money and also hone in on your sewing skills and expand your creativity and a sense of accomplishment. A win-win-win-win for all!"
Tyau doesn't just shop at thrift stores for herself. She also transforms secondhand clothing for her children.
She told Insider it can take her anywhere from 30 minutes to six hours to finish working on a piece. Her main goal with the transformations is for people to see all the potential in clothes that are already out there.
"I hope to spark inspiration and creativity in people and give them ideas on how they can refashion their outdated or ill-fitting clothes," she told Insider. "To see the potential in something people might call ugly and instead look at the beauty and turn it into something you love!"
Check out the full article to see the other talented seamstresses, so honored to be included!