My favorite color right now is royal blue, and you know how much I love pleats, so I had to get this royal blue pleated dress(buy it here)! It came a couple inches below my knee however and it was not flattering, so I altered it to a shorter length.
BEFORE: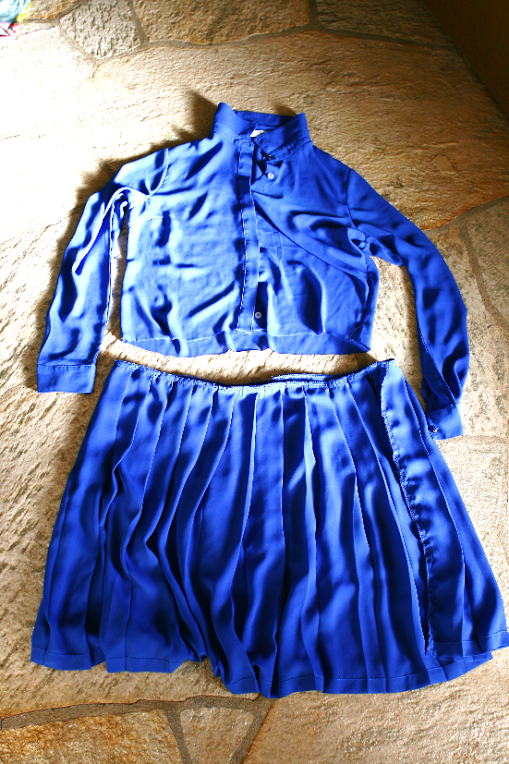 I cut the dress at the seams where the shirt and the skirt meet.
then I cut 3.5″ off the shirt and sewed back on the skirt. So simple!
AFTER: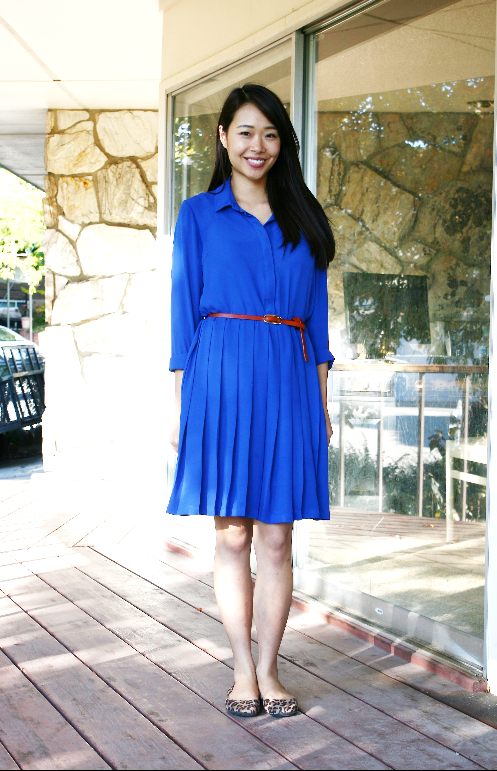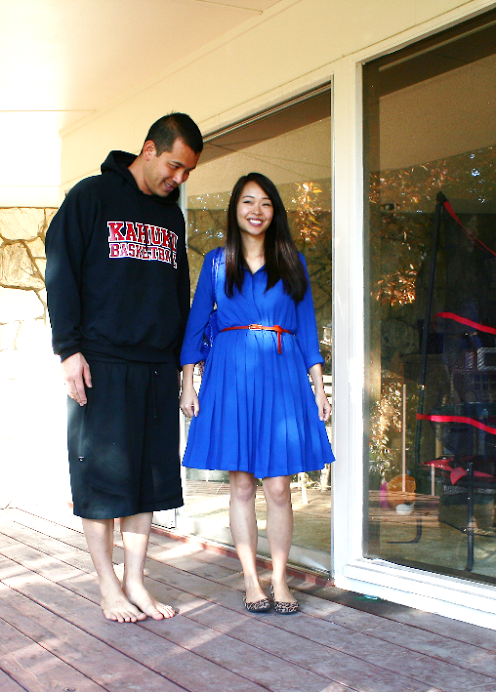 Jay photo bombing on my photo shoot. Somebody please tell him to stop, he won't listen to me.
What you'll need:
-Dress
-Matching thread
-Sewing machine or thread & needle
-Scissors
Directions:
1. Cut the dress at the seams where the shirt and the skirt meet.
2. Cut 3.5″ off the bottom of the shirt.
3. With the right sides together, sew the skirt back onto the shirt.
Estimated Time: 15 minutes
Skill Level: a confident beginner
Price: $0.00
I also have a question for you, my wonderful readers. I taught a few classes at my church on how to alter/DIY your clothes several months ago and everyone seemed to really like it. People would bring their clothes that are too big, outdated and want to update, or clothes that were too small but the fabric was too pretty to throw away, etc, and I would give them ideas or simple instructions on how to fix it. Would you be interested in doing something like that with me? You'd simply snap a photo or a video of your clothing item(you wearing the item if it's an alteration issue) and email it to me, and I will email you with a detailed tip/instructions/ideas. You can even send me an after picture of your finished result and I can post it on the blog! Let me know if that sounds fun, and I'll start a regular series.