This post is in partnership with Modsy, an awesome interior-design service I know you'll love because I'm obsessed with it! Keep reading for a 20% discount code!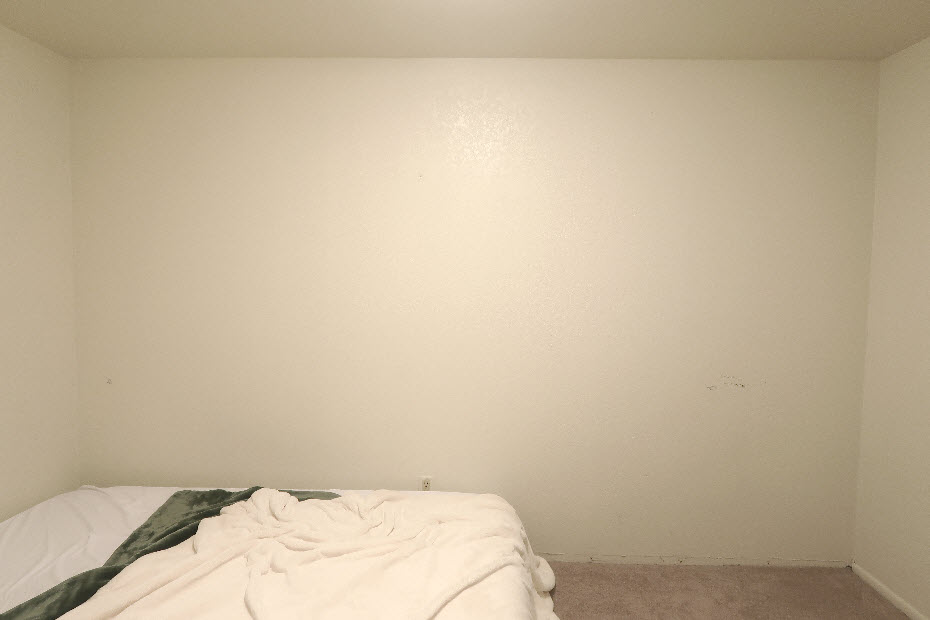 This is our guestroom right now. Sad, isn't it? I have been somewhat embarrassed of sending people downstairs to this dark room in the basement whenever we had people staying at our house. It wasn't inviting one bit so I've been wanting to give our guestroom a makeover that it desperately needed so I am so excited to share with you our 3-D rendering of our basement guestroom and our process of giving our guestroom a makeover!
While I am good at sewing and have a good eye for style and fashion, when it comes to interior design? It is one of my weaknesses. I have no vision for interior design, whatsoever! I don't have the talent and the eye to mix and match a variety of furniture and decor to make it look all cohesive and tied-in together, it would be a disaster if I tried. So when I met the lovely people behind Modsy at Haven Conference this past Summer, I was very intrigued.
You take a style quiz, take measurements and photos of your room, then one of the many interior designers at Modsy will cater to your style and give you two room design ideas, complete with a 3-D rendering and with the exact products you can shop right from their site. Sounds super cool right? So I was willing to try it to see if it was as good as the website seemed to promise.
Modsy complimented me with a Modsy Premium to try it for myself and I'll take you along my journey of my design process with them.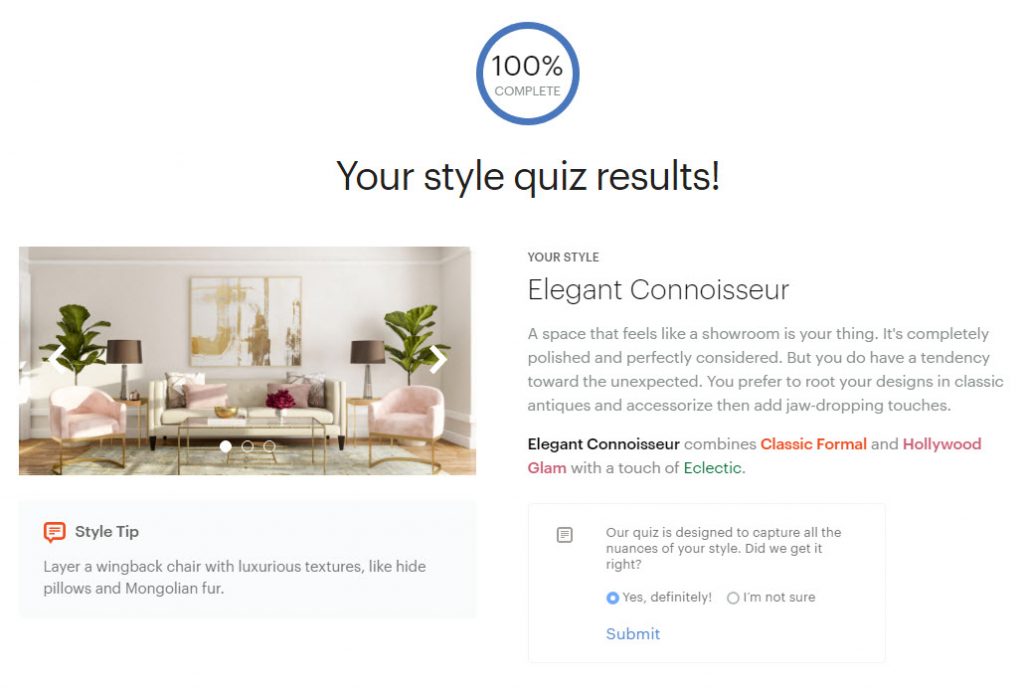 First, I took the style quiz. It's very quick, you pick which 3 rooms you like the best, then mark which items you do like and don't like and then they tell you what style you are. My style was an Elegant Connoisseur and it was spot on, I was pretty shocked to be honest with you! I've never even heard of that term for a design style before but that photo you see above of the living room? I literally gasped because it was perfect. It is so me. I want my living room to look exactly like that!
How did they know so well from such a simple quiz? Was my exact thought. Check out the other beautiful rooms fit for an elegant connoisseur.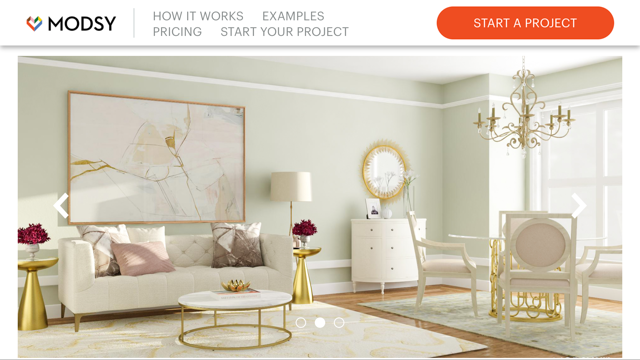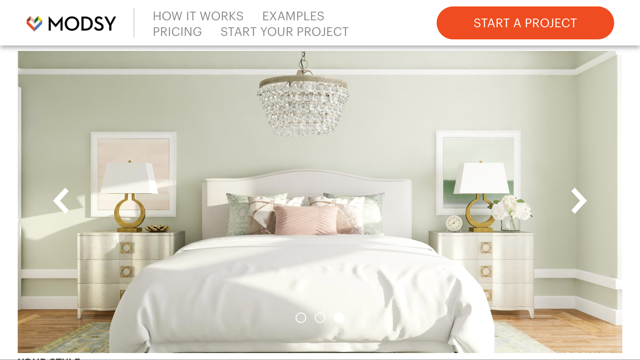 I love every one of them. It is so my style; simple, elegant, feminine, with a touch of artsy, unique items that stand out. Click here to take your own style quiz to see which style you are! Then leave a comment letting me know, I'd love to know which style you are.
The current state of our guestroom
I then measured my room from floor to ceiling, side to side, in different areas of the room to get the exact measurements and also took various photos of the room. This is so that they can get an exact rendering of my room for the 3D rendering. Then that's it!
Once they approve your photos, they'll send you the two design ideas and the 3D rendering of your room within 14-21 days. They can design around a furniture(s) you already own, want to buy, and the best part is, you can revise it and ask for changes as many times as you want, without an added cost. They'll send you a 3D rendering with each changes every time so you know exactly what your room will look like beforehand.
So would you like to see the two designs they sent me? Here is design #1 and design #2.
Design 1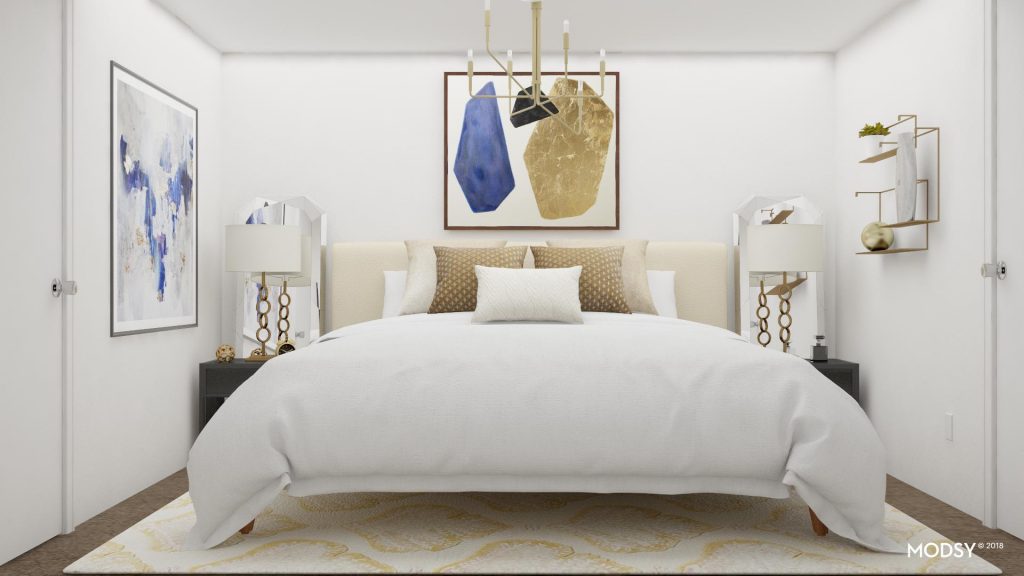 Design #2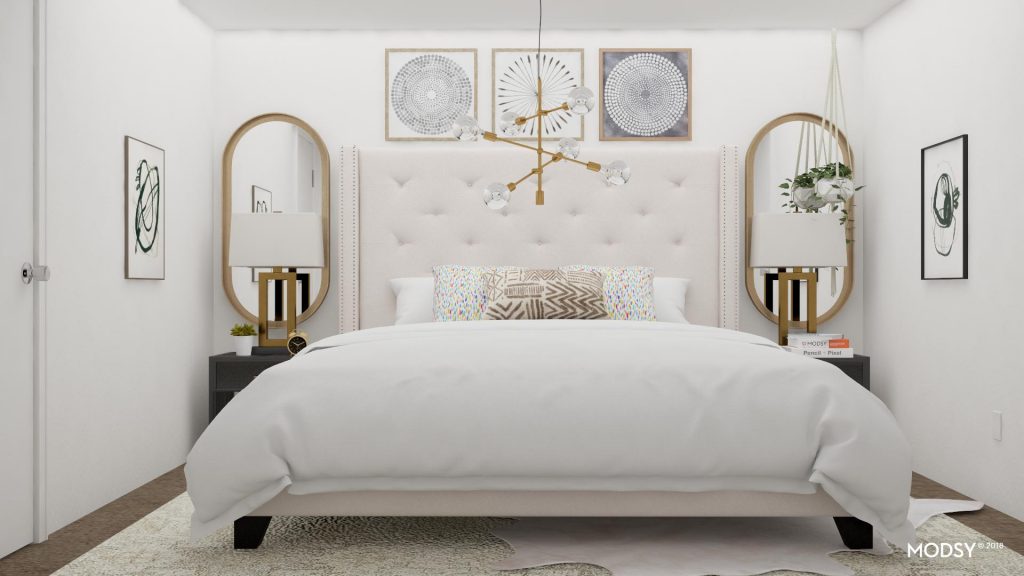 Which one do you like better? I decided to go with design #2. I gasped(again) when I saw it because I love it so much! Don't you love it or what? I did want to see it with a different choice of decorative pillows, with a different color scheme so I asked them to switch out the pillows and choose something else and they did, as shown below.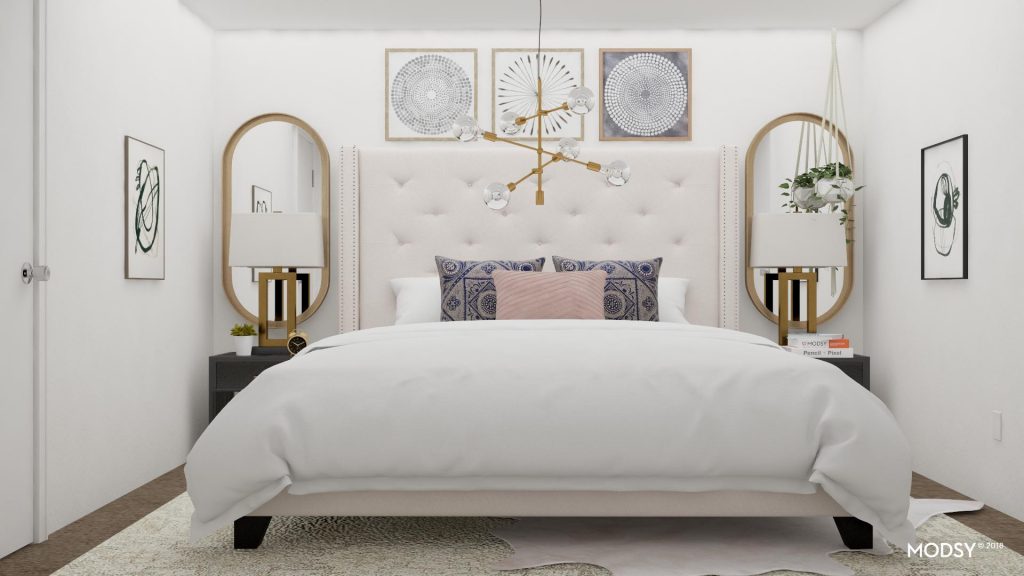 I love the blue and the pink combo so much! I like it with these pillows better, how about you? Just like how they switched out the pillows, they can switch out any of the products and revise as much as you need to get the exact design you want, no matter which design package you choose. Some of the items they chose for this room are out of my budget so they also helped me to find ones that were more in budget.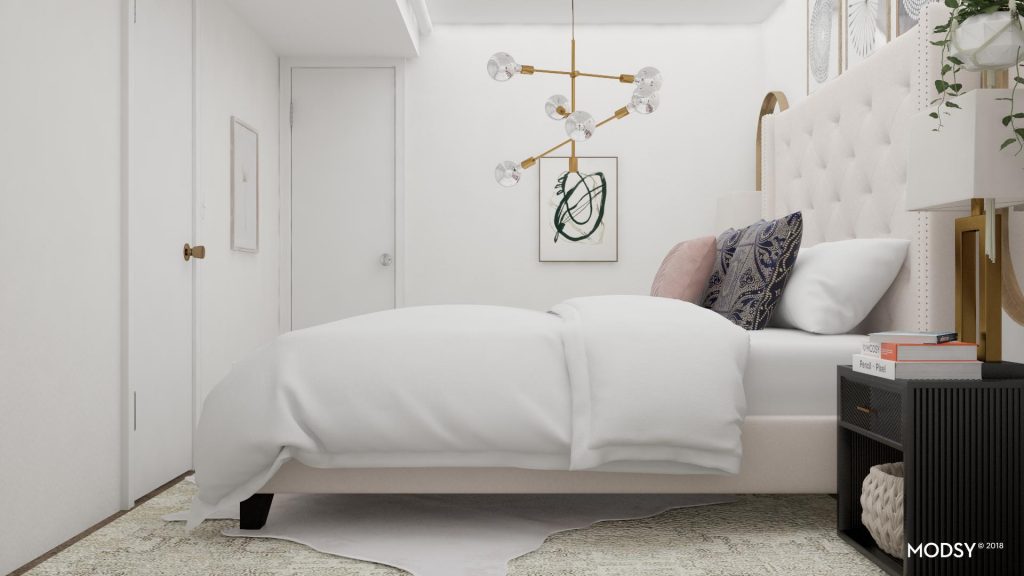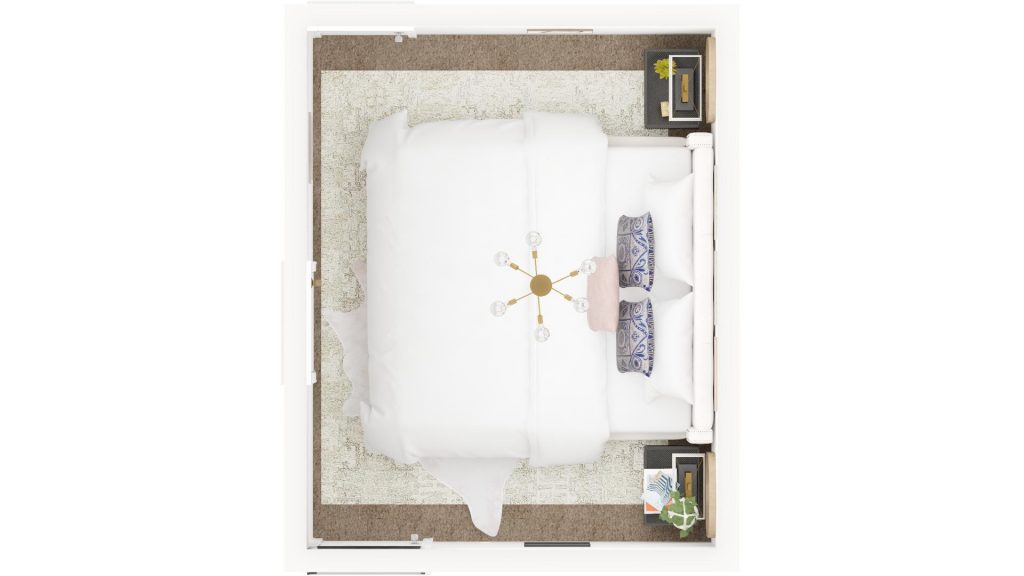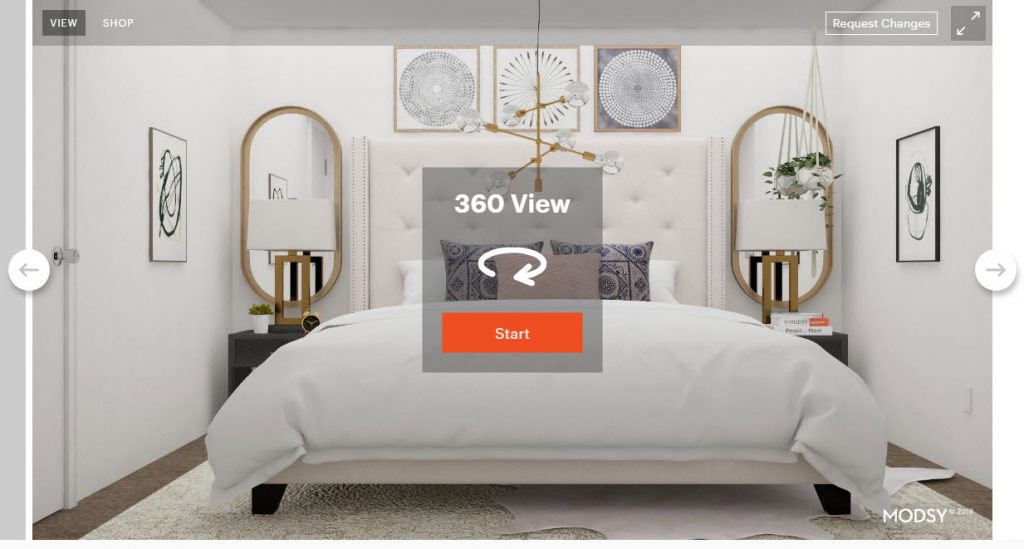 I think the 360 view is so cool, I wish you could see it too.
I have been nothing but very impressed and happy with Modsy and they have offered a discount for you! Use code: OURLIFE20 for 20% off any design package. With the code, you can get a Modsy interior designer to design two different options for you with unlimited revisions for only $47! SO worth it and such an amazing price. I definitely plan on using Modsy when we design our new house.
Here are the links to the items to purchase:

Tufted tall bed(shown in bronze nailheads in color twill cream)
King size mattress
Comforter
Duvet cover
Art above the bed
Rug(in color cream)
Chandelier(in antique brass)
Lamps(in brass/ivory)
Side wall art #1(size 18×24)
Side wall art #2(size 18×24)
Peony wall art
Gold oval mirror
Nightstands
Faux cowhide rug
Blue linen pillows
Blush pillow
14×22 pillow insert(for blush pillow)
alarm clock
plant holder
plant
basket
Click here to see the final reveal of the guest room makeover!