Today is the day of the reveal for the guestroom makeover! I talk about my design process on this post if you want to read about the whole process. I worked with Modsy to design our room and on that post I shared the initial design Modsy designed for me but many of the items were out of my budget so we worked together to find more budget-friendly options while keeping the design style as similar as possible. Then they made another 3-D rendering with all the budget-friendly items we picked out so I knew exactly what my room would look like. Pretty cool, right?
I am trying to be cool by playing it cool and keeping it collective, but forget it, it's way more than just cool, it's flippin' awesome, amazing, a modern day sorcery, if you ask me! I know you have to pay several hundred dollars just to get a 3-D rendering of a room so getting this as part of a package deal of them designing for you, with links to shop the exact items, and being able to revise as many as you want for only $59 is mind boggling to me! It's worth at least x10 times than this, but make sure to use code: OURLIFE20 for 20% off any design package!
3-D rendering of the guestroom
So let's not waste anymore time and let's check out the before/after of our guestroom!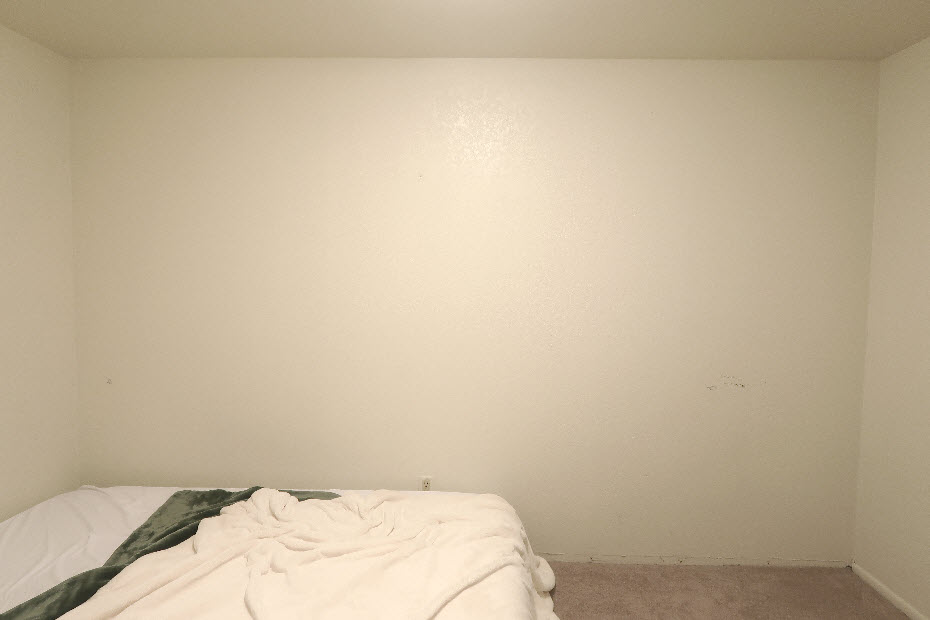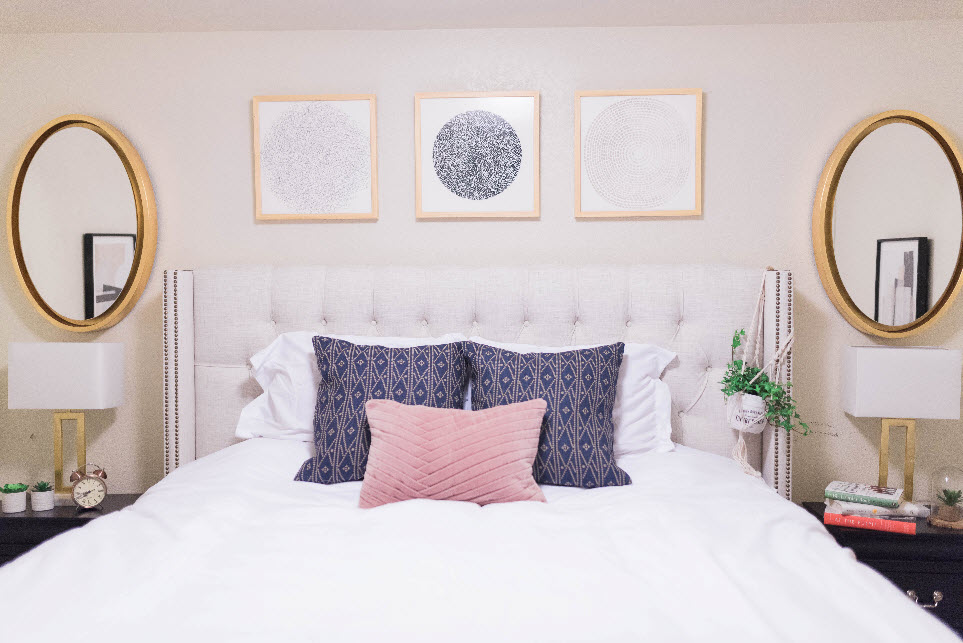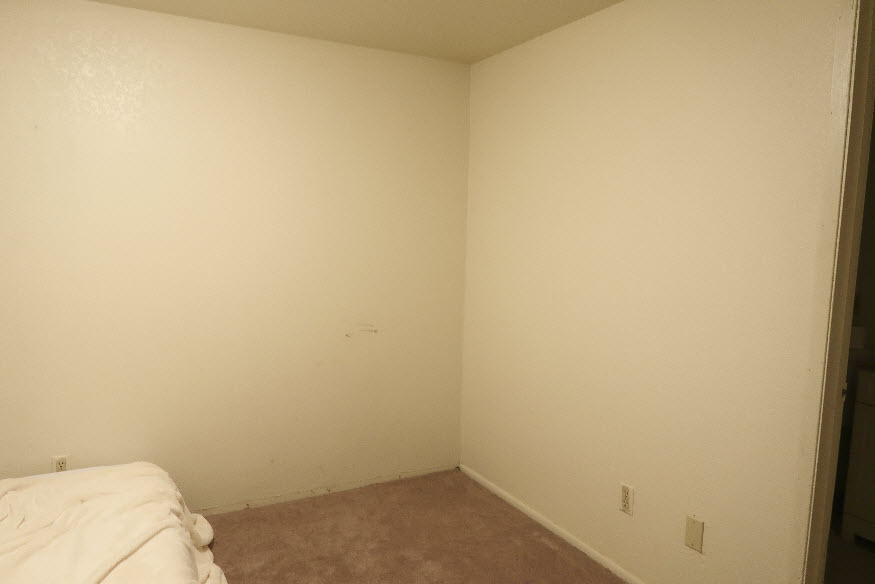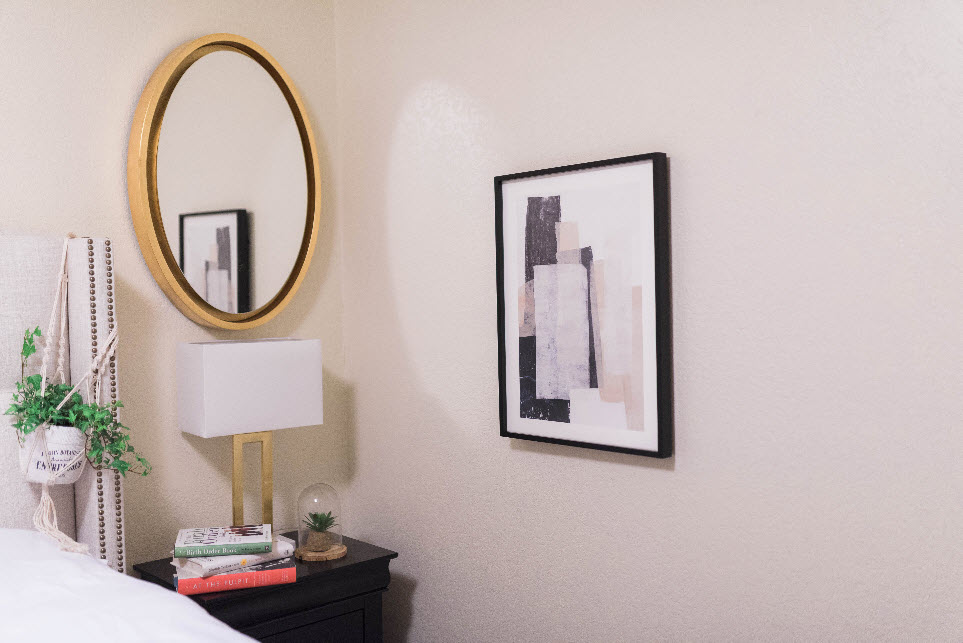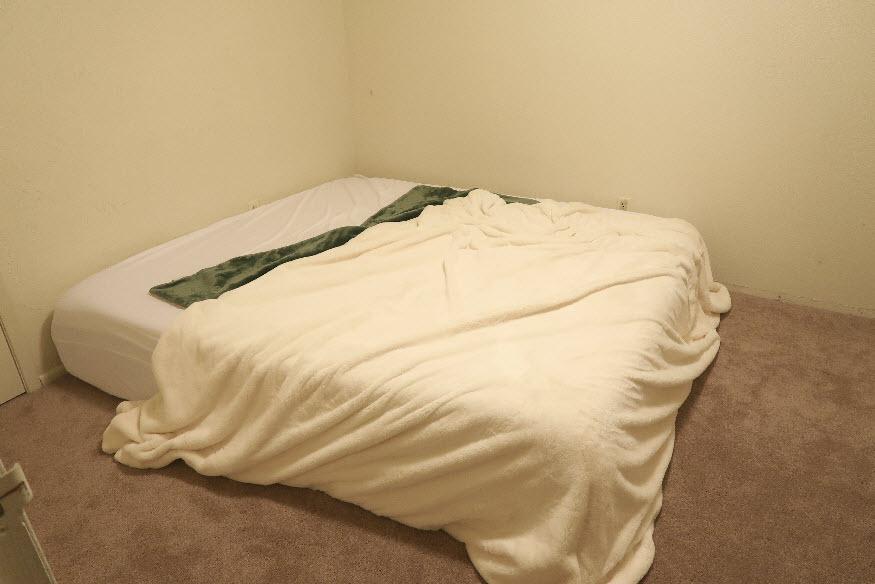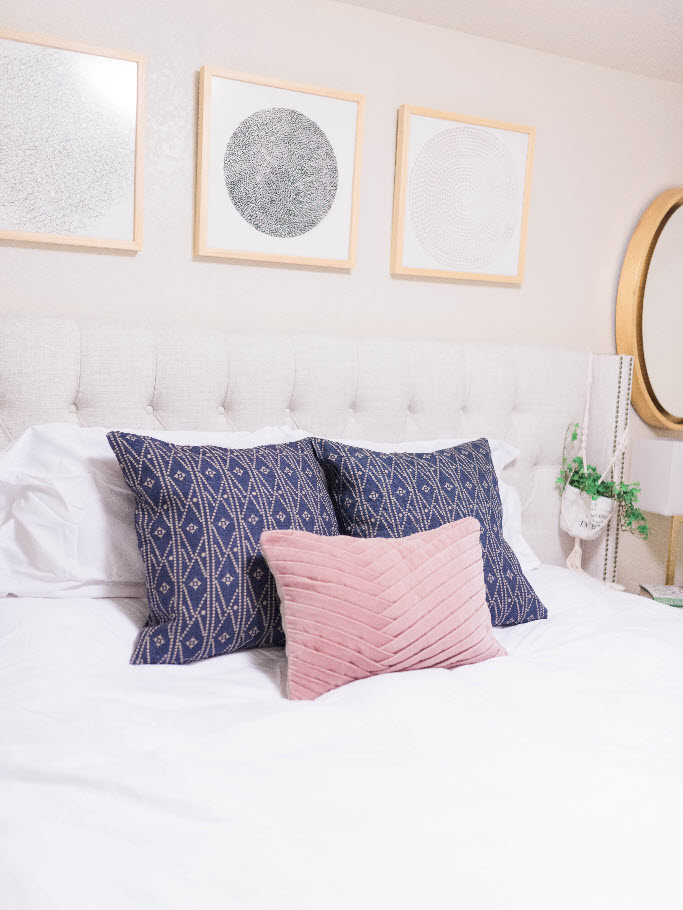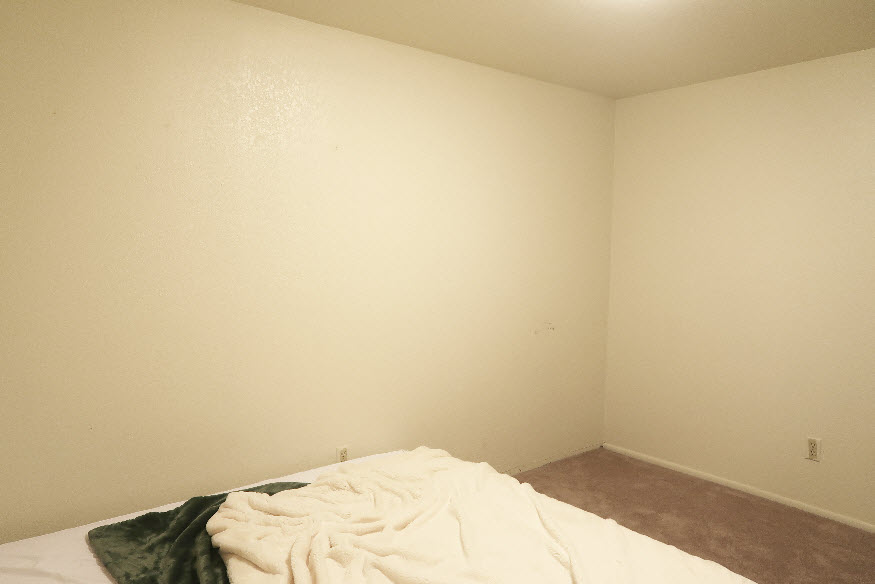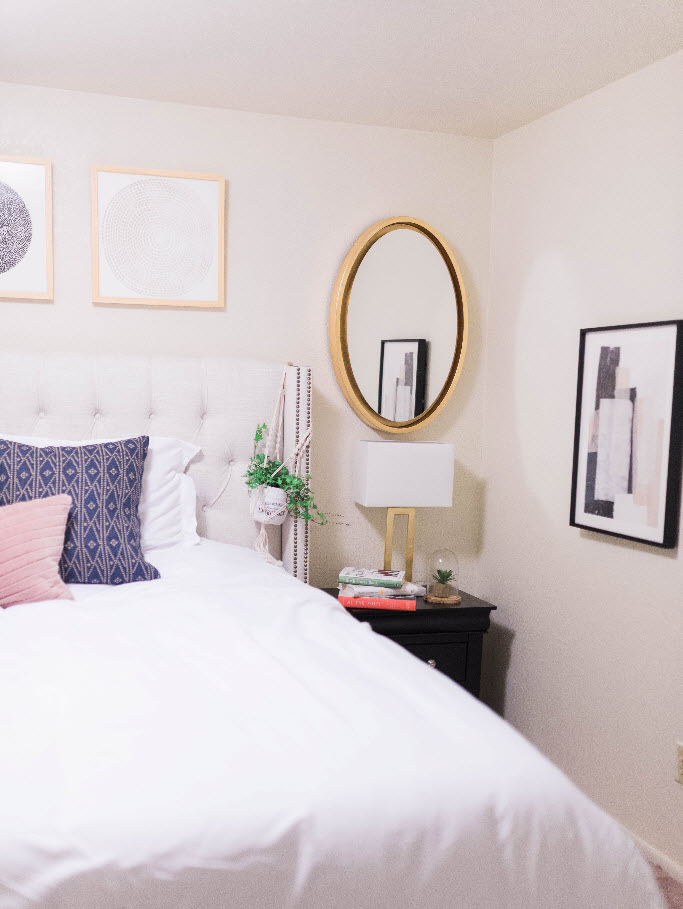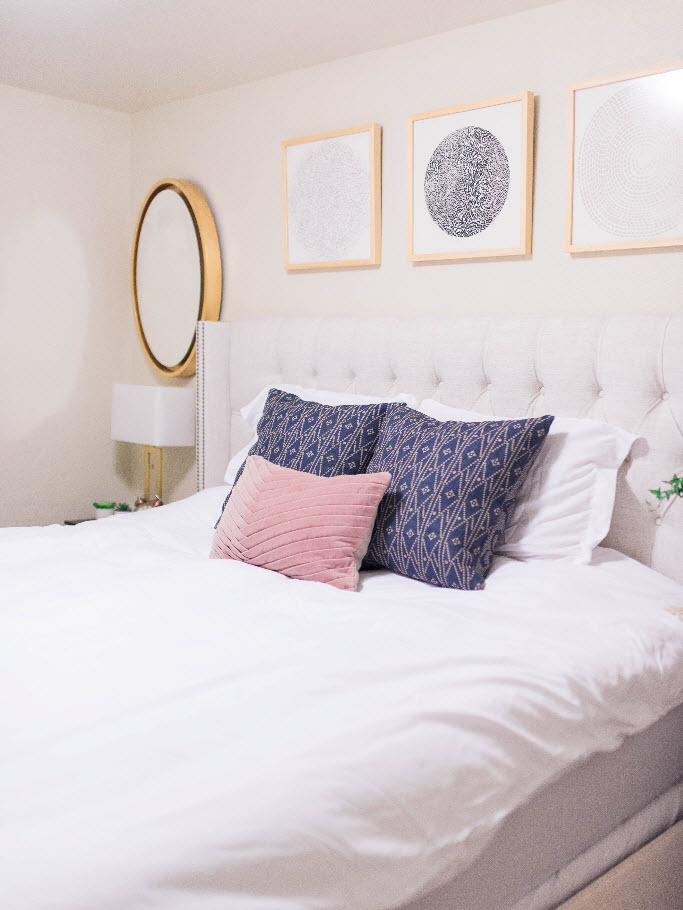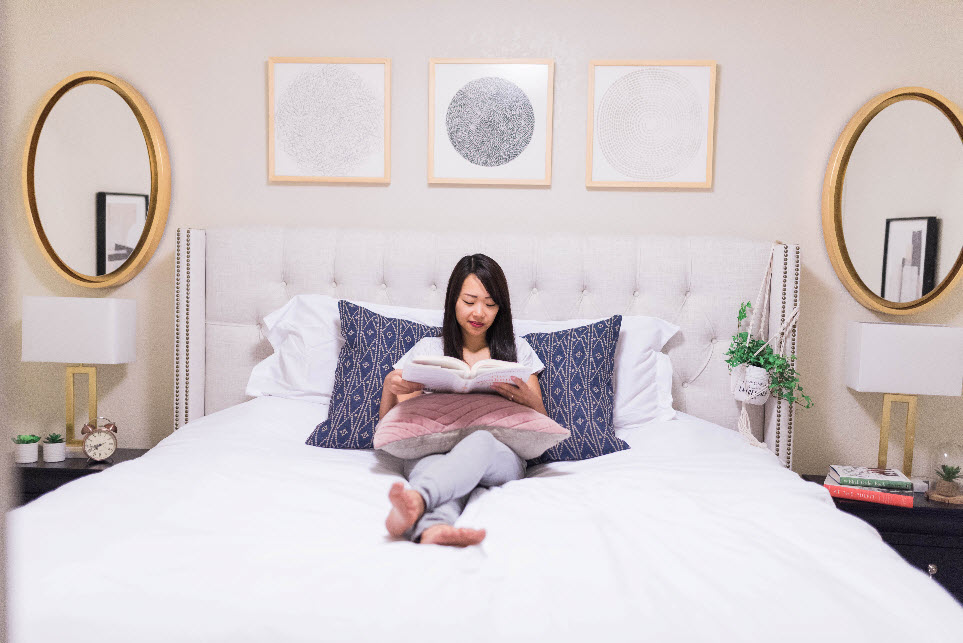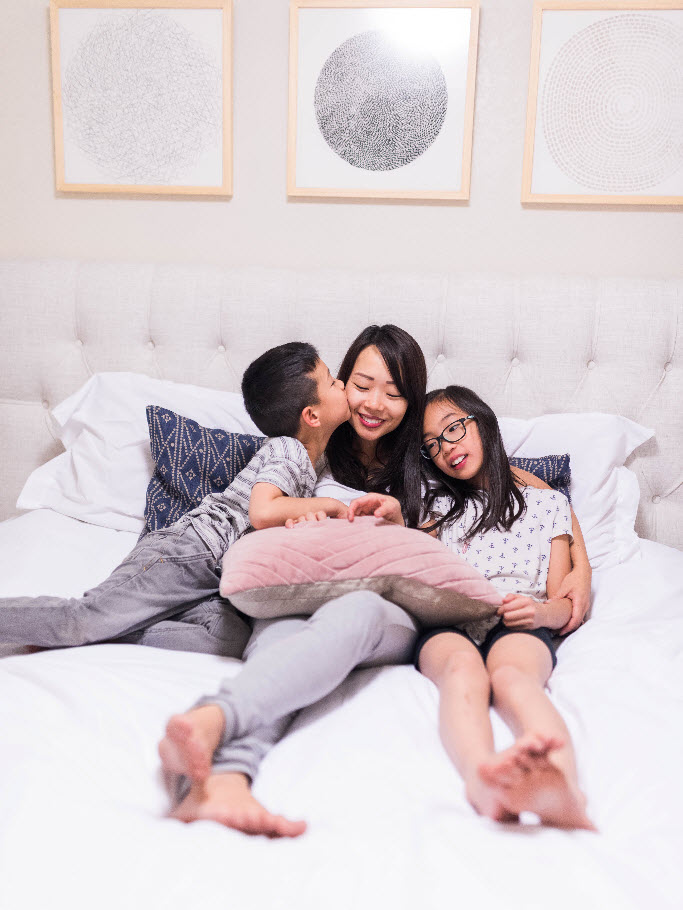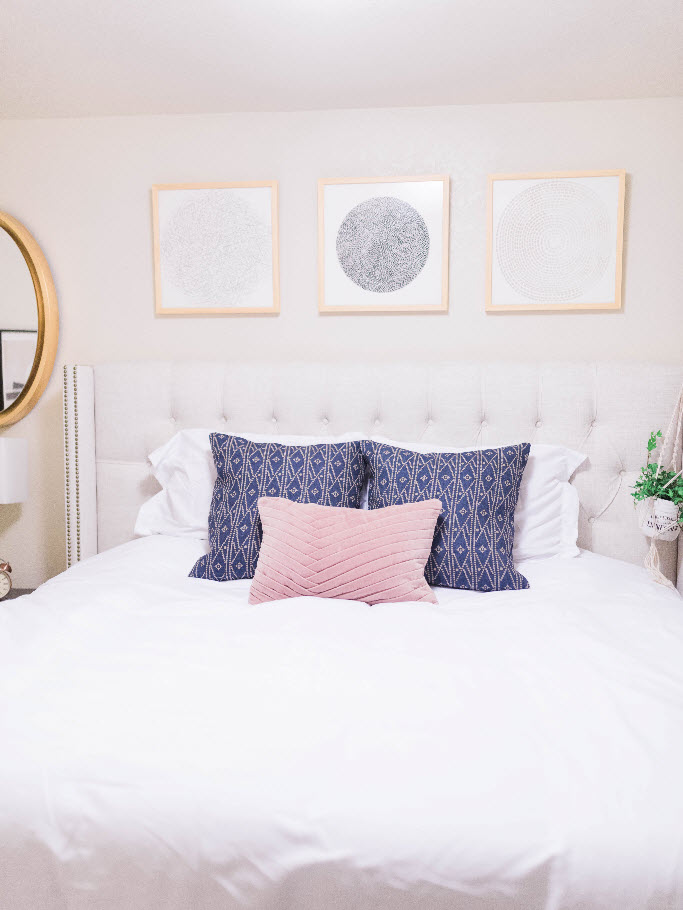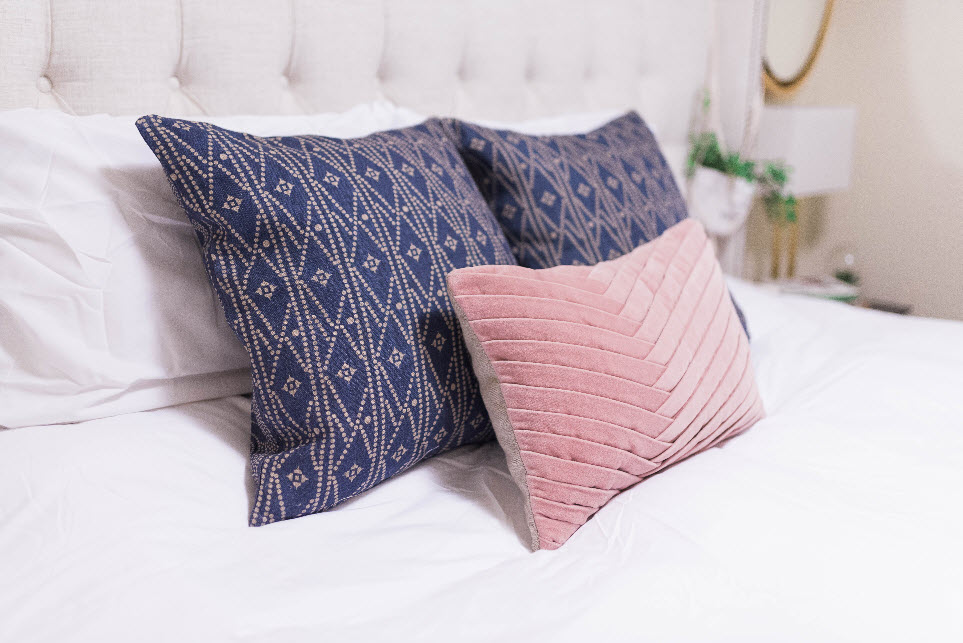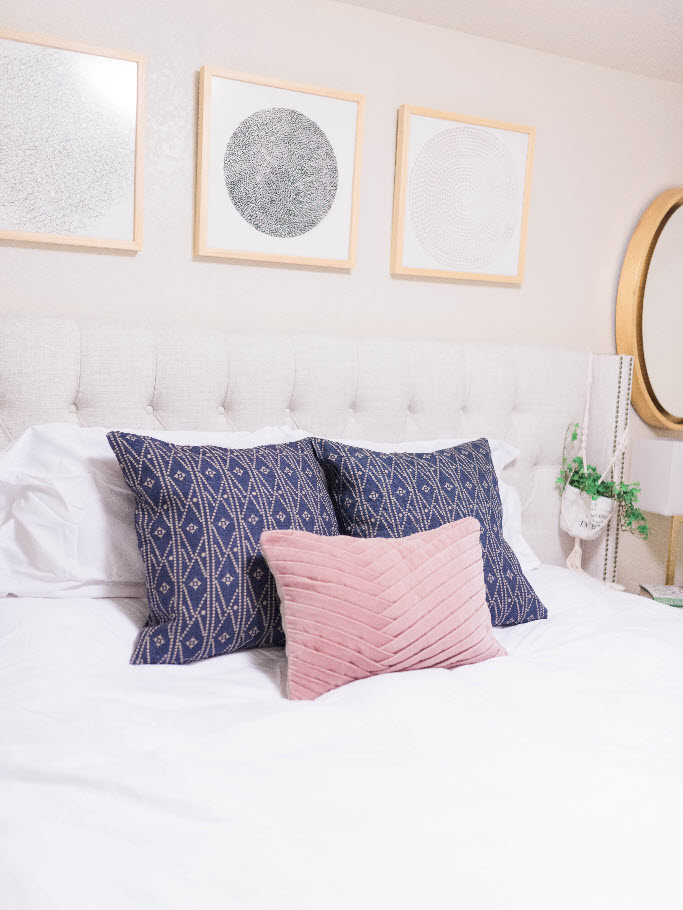 What do you think of the makeover? Isn't it so much more inviting than it used to be? Now, this is a room I can happily take my guests down to! I still do like the original design Modsy designed for me better(that you can see here), but this was much more budget-friendly and I am very happy with how it turned out. My favorite piece that you see in the room has to be the tufted bed with brass detail, it is high quality and so beautiful, even more beautiful in real life!
My favorite thing that you don't really see is the Purple mattress. So comfortable! See what my husband and my mom who has never liked a mattress in her 70+ years in her life has to say on this post right here.
I looked everywhere for a comforter without the square stitches but couldn't find one, is there such a thing? I wanted just a plain, smooth comforter and with no luck, I got the comforter cover which gave me the exact look I wanted. The comforter I got has very high reviews and I was not disappointed either. And very affordable!
I did purchase the same Blue linen pillows and the Pink velvet pillow as the original design because I love it so much. The blue pillows already come with the pillow inside of it but I did have to buy a pillow insert for the pink velvet pillow.
I couldn't believe how cheap these blue/white rugs were and was more surprised by the quality when it arrived. I love the design so much and would have paid a lot more for them.
The gold oval mirrors I already had, and to save money I used them for this room. I still need to purchase similar mirrors for my other room now but I promised my husband I won't be buying anymore home decor or furniture until we are closer to finishing our new house. I want to save up money and purchase these Gold oval mirror from the original design.
I am very happy with the black nightstands, gold marble lamps, copper alarm clock and the faux succulent plant that I got, which saved a lot of money compared to the original design. I just need to figure out how to hang the plant hanger from the ceiling!
The art above the bed: ONE | TWO | THREE are in 16×16 size and the art on each side of the room: ONE | TWO are 18×24.
Remember to use code: OURLIFE20 for 20% off any design package if you decide to use Modsy for the design of your home!
If this was the guest bedroom of wherever you were staying at, would you be happy with this room? Leave your answer in the comments below! The comments finally work now, yay! No one was able to leave comments for most of this year, oops! But it's fixed now!
Links to all of the items in the makeover:
Tufted Bed -comes in every bed size
Pillow insert for pink velvet pillow
Gold oval mirrors(out of stock)
Art above the bed: ONE | TWO | THREE(16×16 size)
Art on the sides of the room: ONE | TWO (both are 18×24)