BEFORE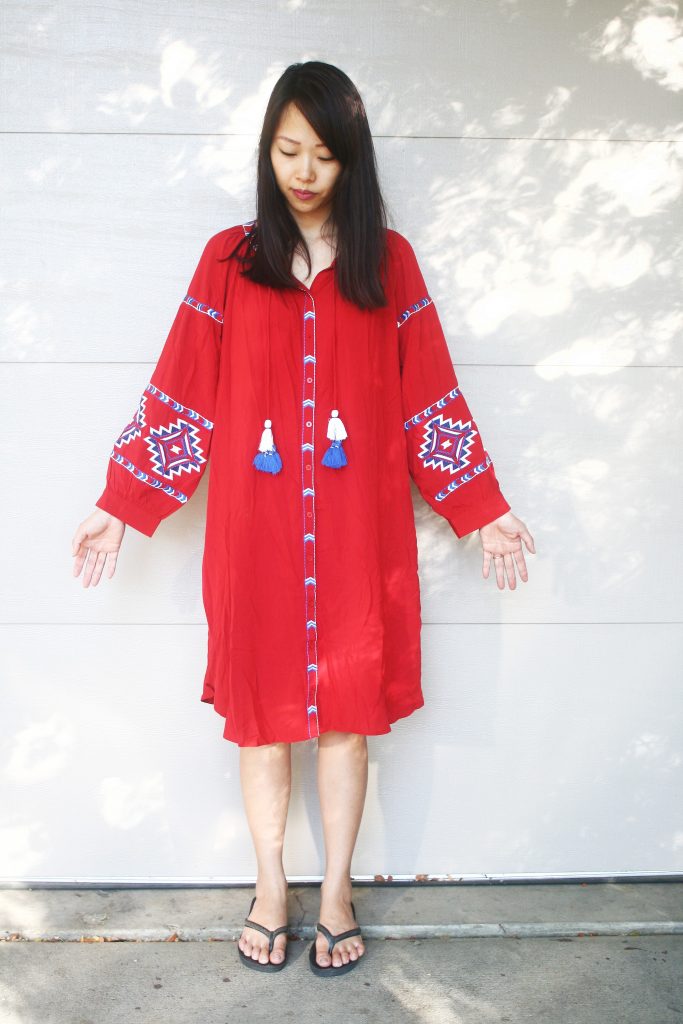 Learn how to refashion this outdated embroidered dress into a cute dress in this upcycle tutorial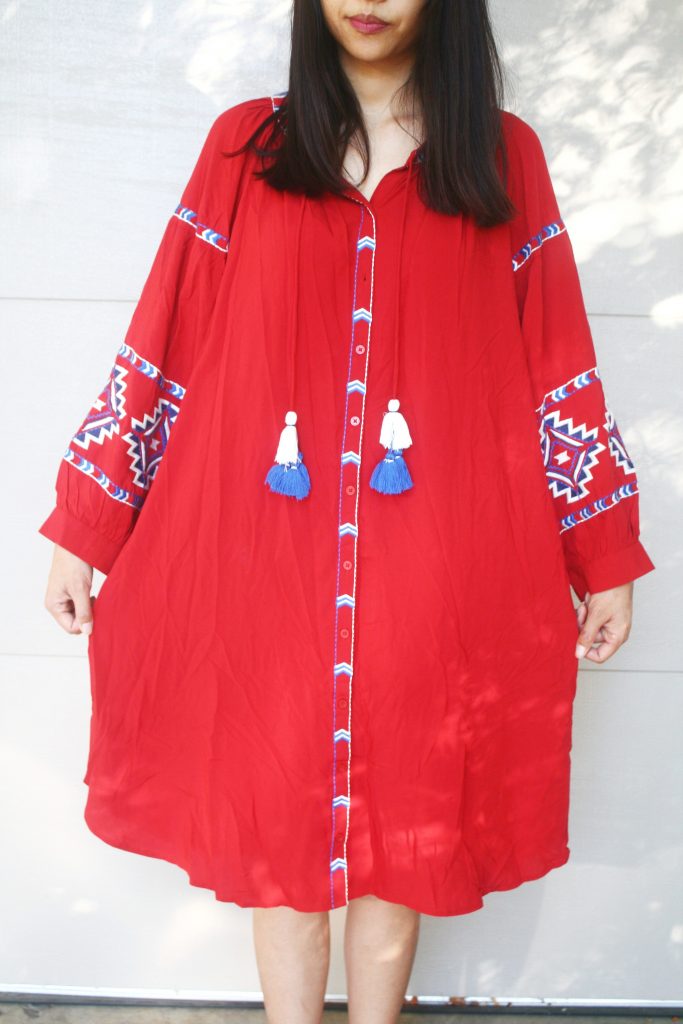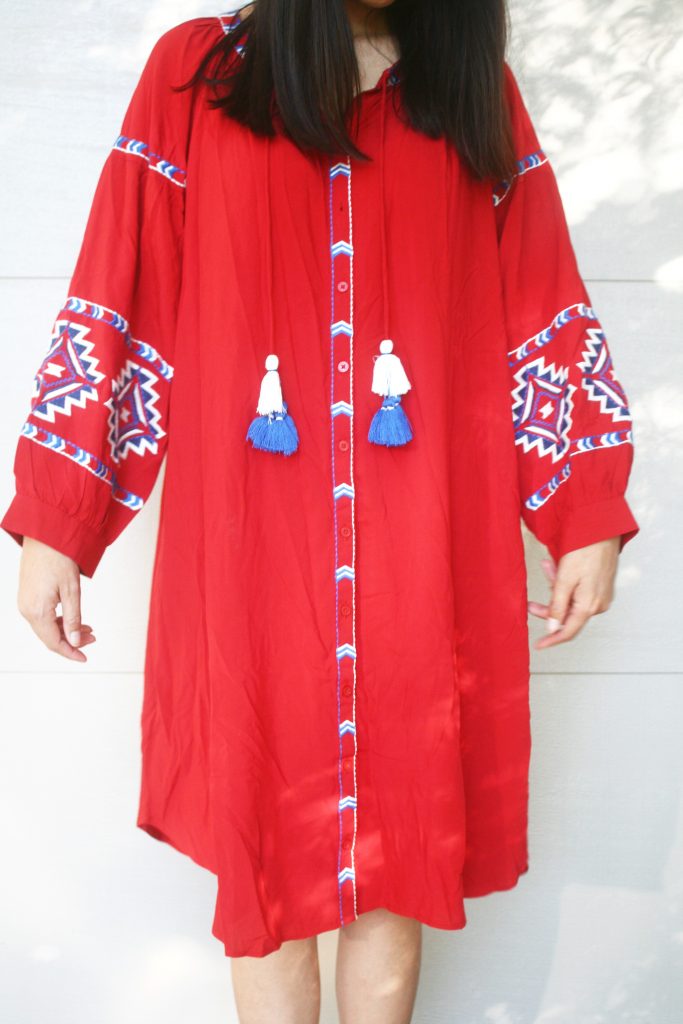 I bought this dress brand new but it was from a clearance section and they only had one left and it wasn't in my size. I absolutely love embroidered clothes because as a seamstress, I appreciate the extra details and the TLC that goes into the clothing since I know how long that must have taken to embroider. So I snatched it without a second thought and then completely forgot about it. But last week as I was organizing my sewing room, I came upon this dress and got so excited! Refashioning outdated or ill-fitting clothes into new feels just like when you buy a new clothing item you love, but even better! Because you have that sense of accomplishment and pride into your finished art piece.
Watch the video tutorial below or keep scrolling to see a picture tutorial.
Tutorial: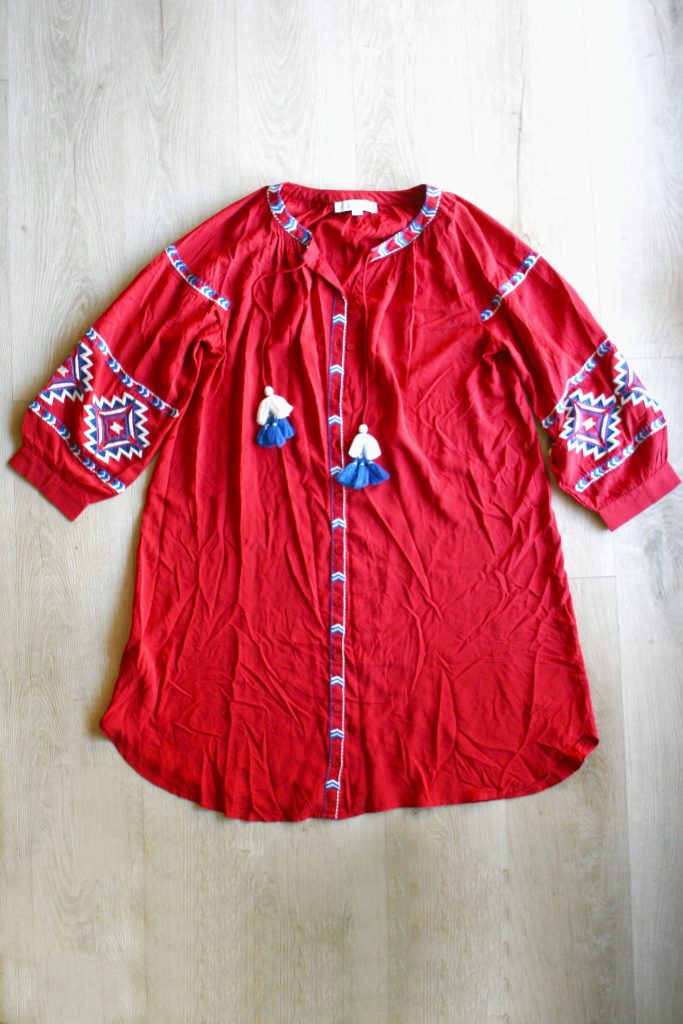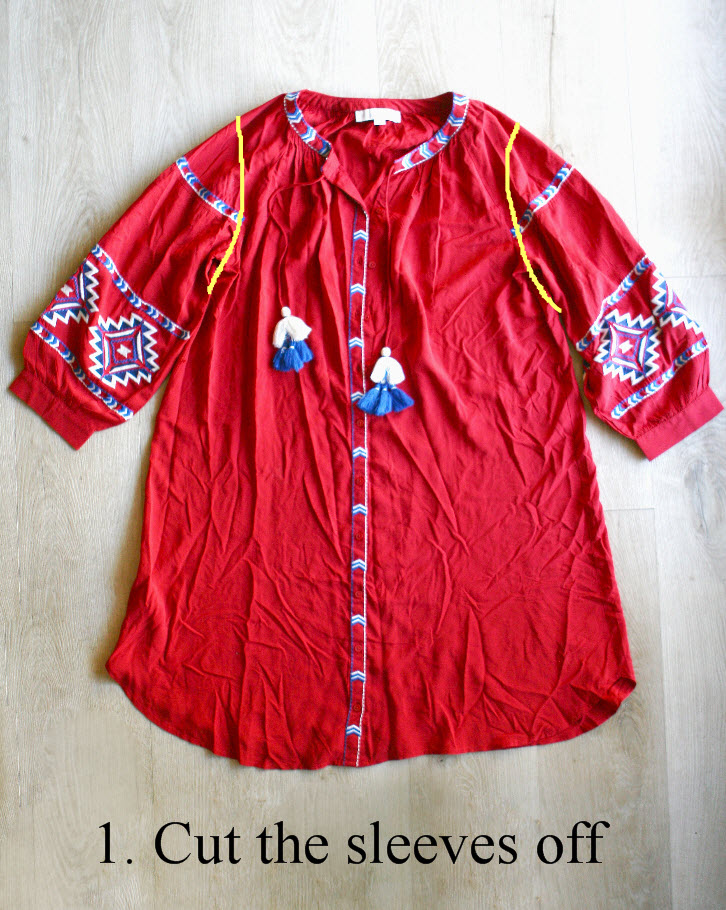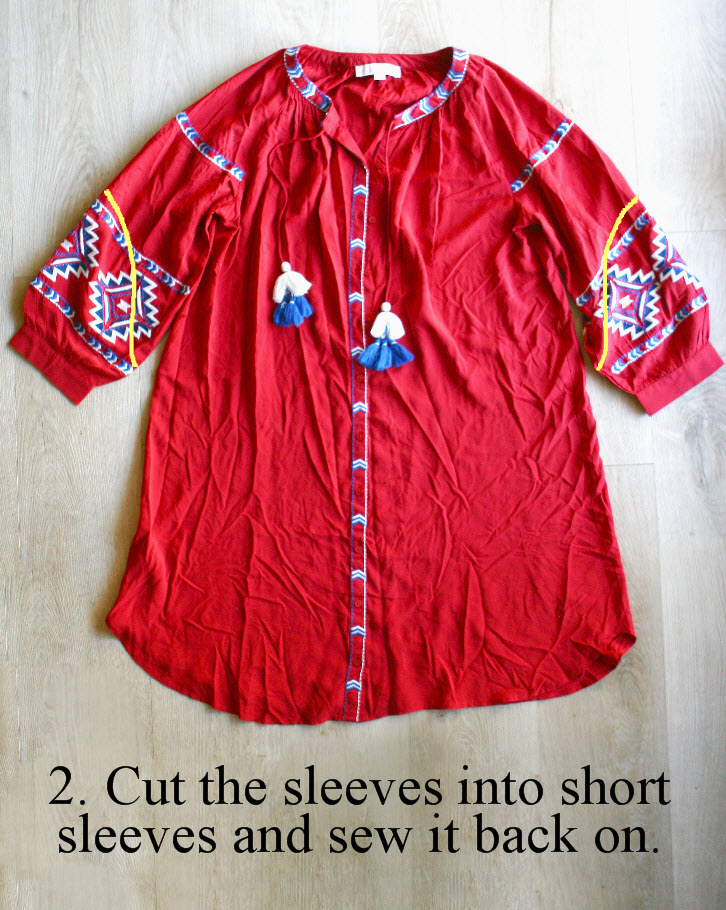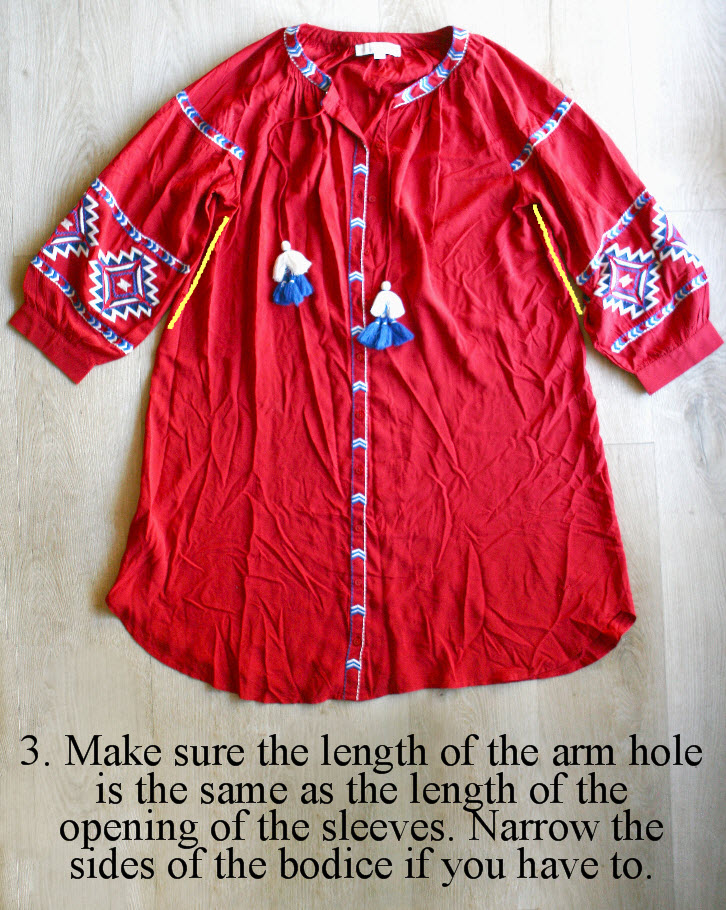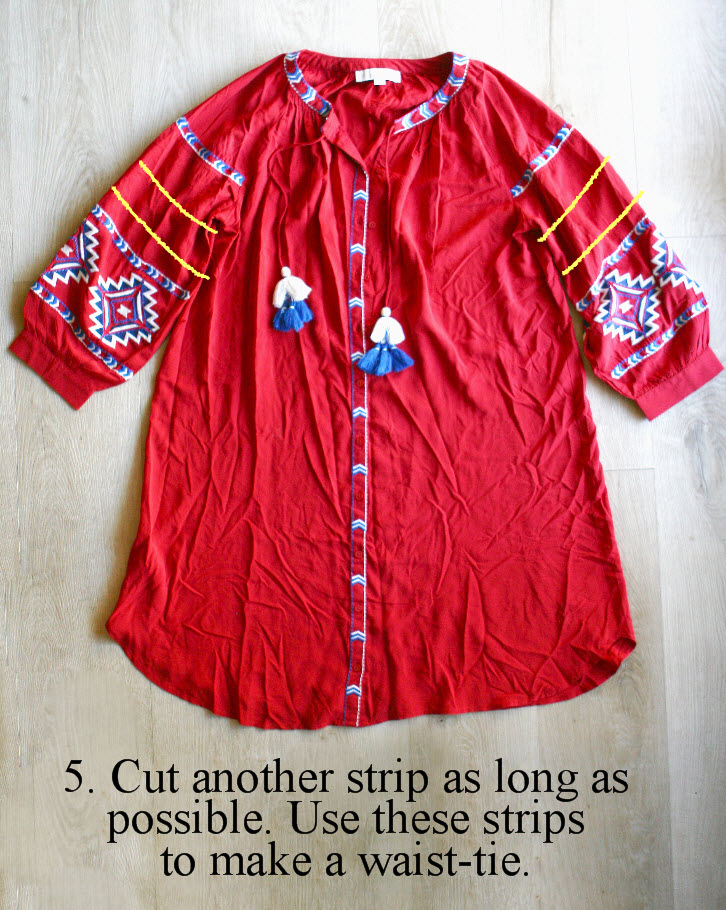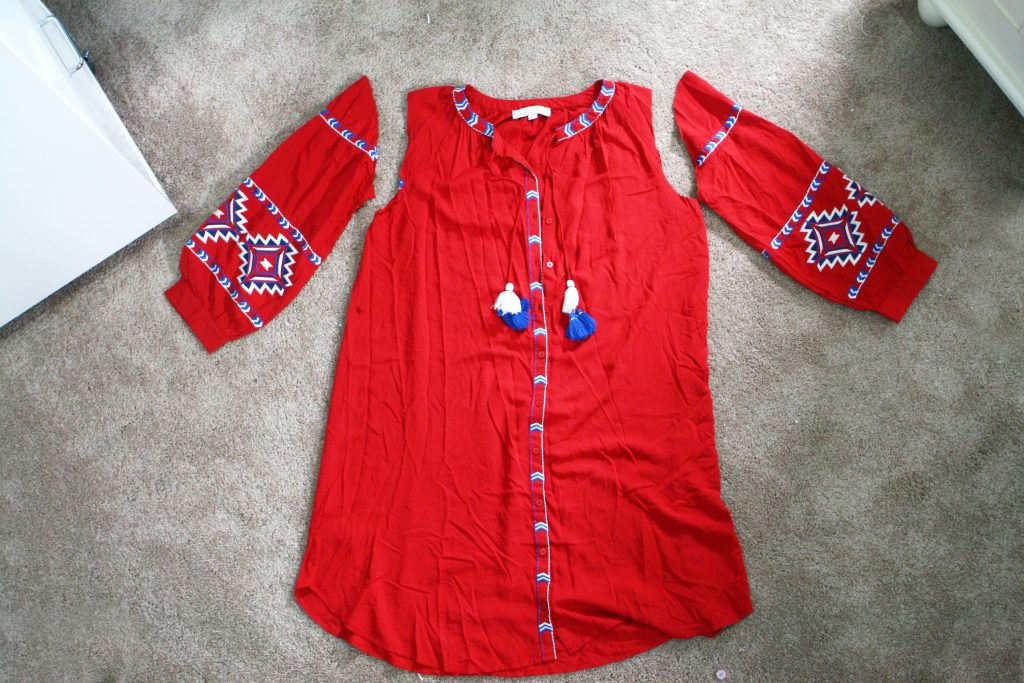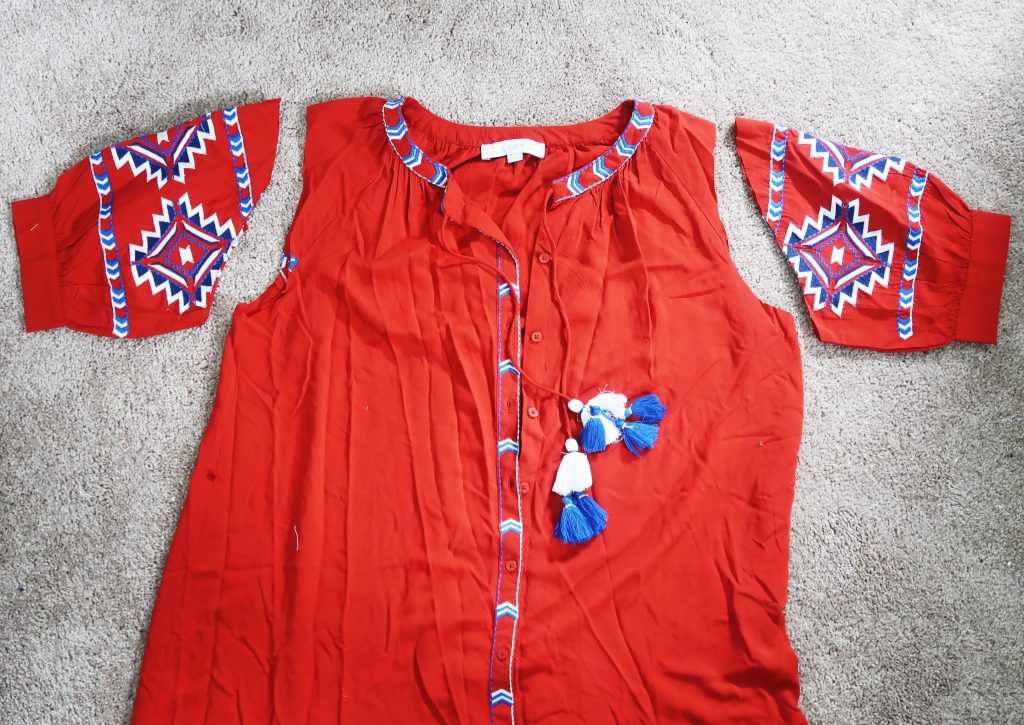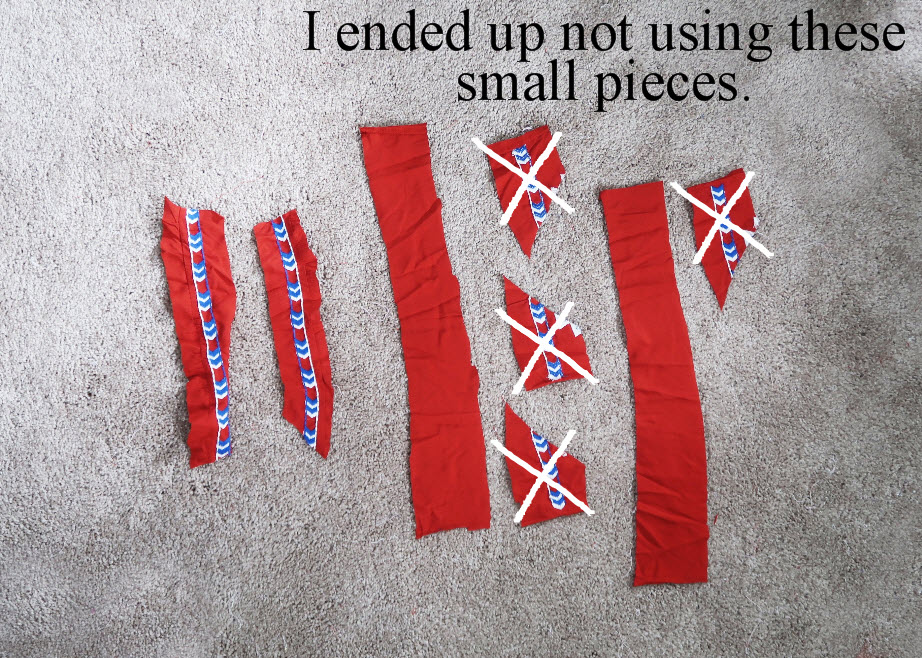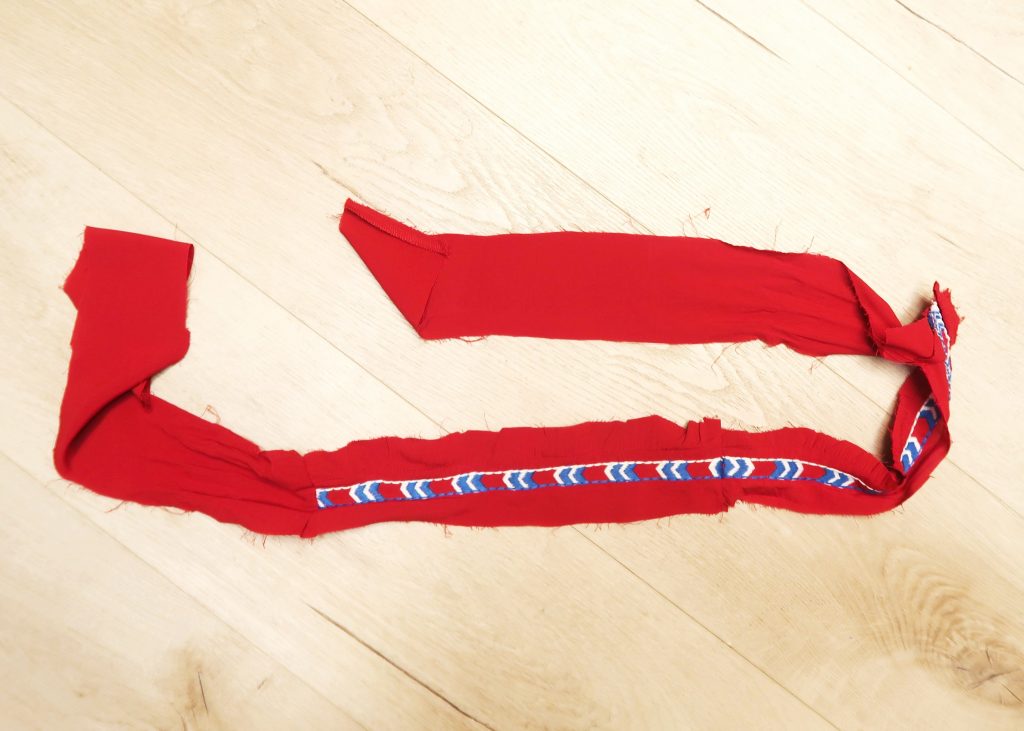 Fold the end over and sew all the way down the strip. Then use a safety pin to flip it inside out, hem the ends and you are done!
BEFORE/AFTER
I only had one hour to complete this refashion in order to take photos of the transformation before the sun went down. like this shoot that happened in front of my garage, taken by no other photographer than my 10 year old daughter that I bribed and paid $3 to. What can I say, I am all about that fancy life!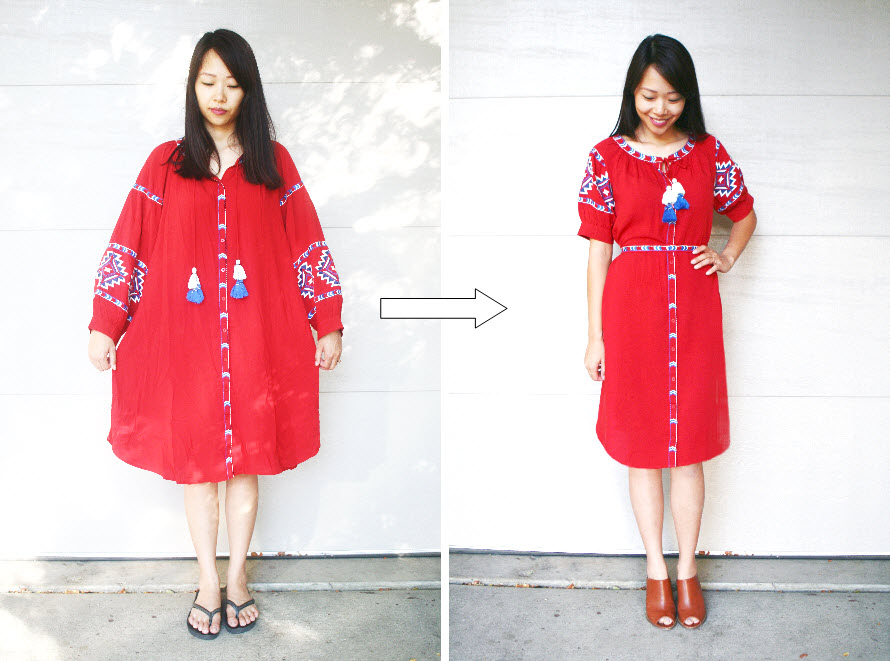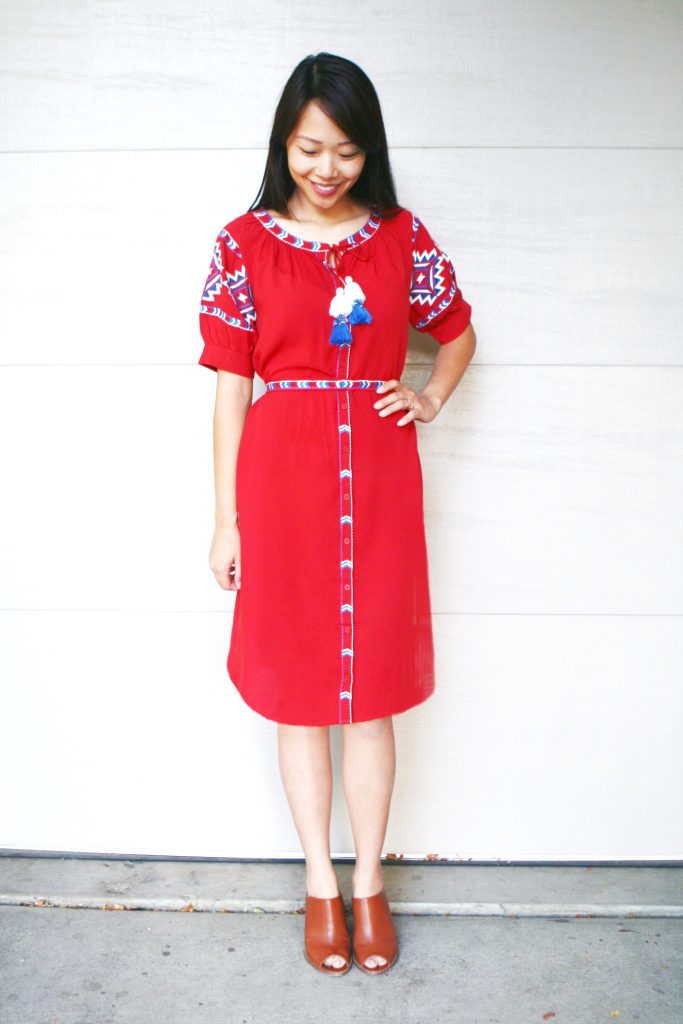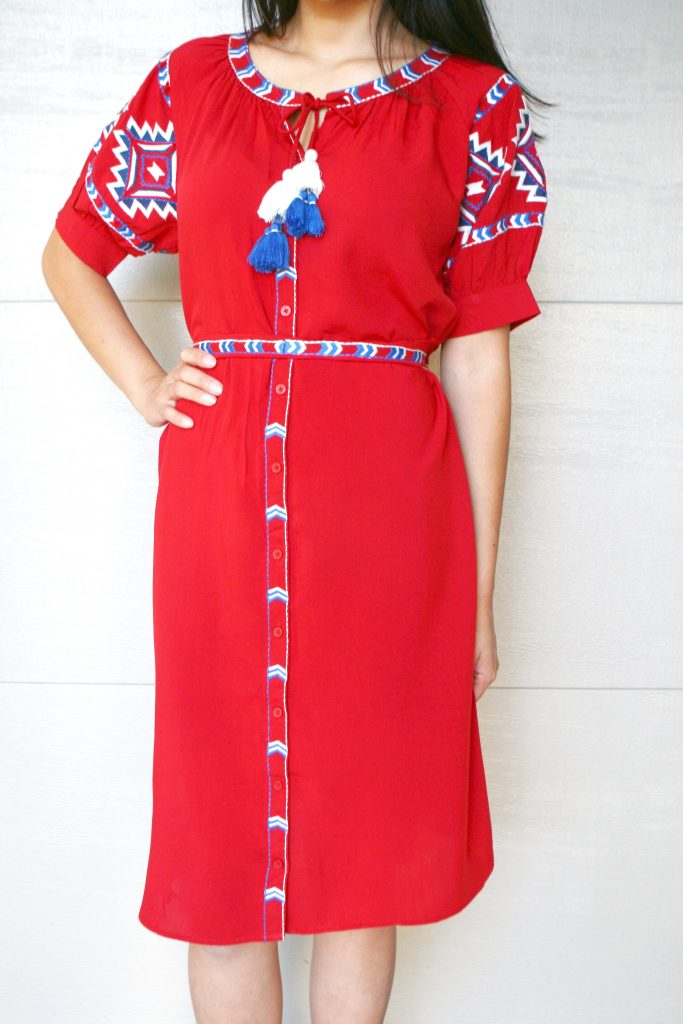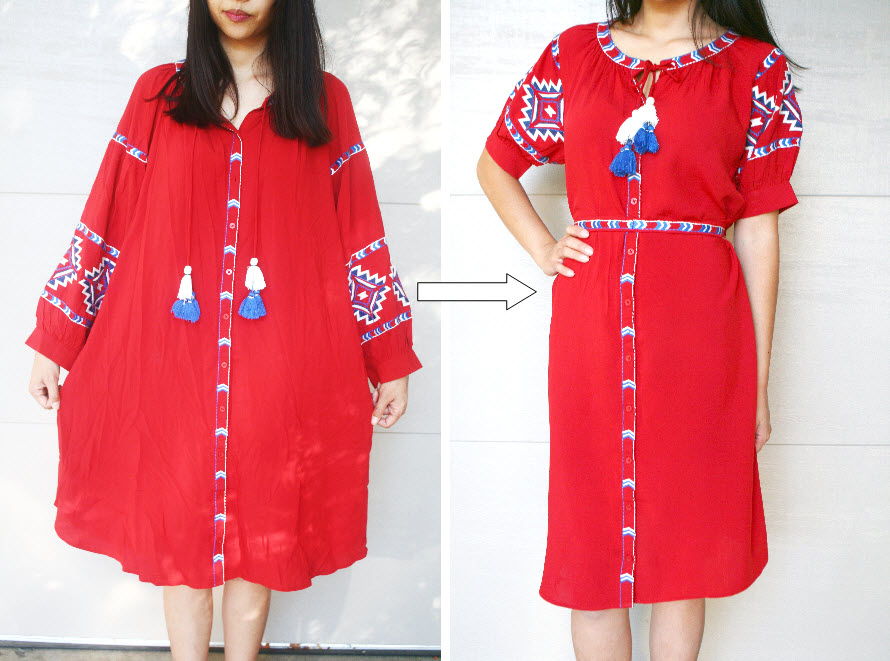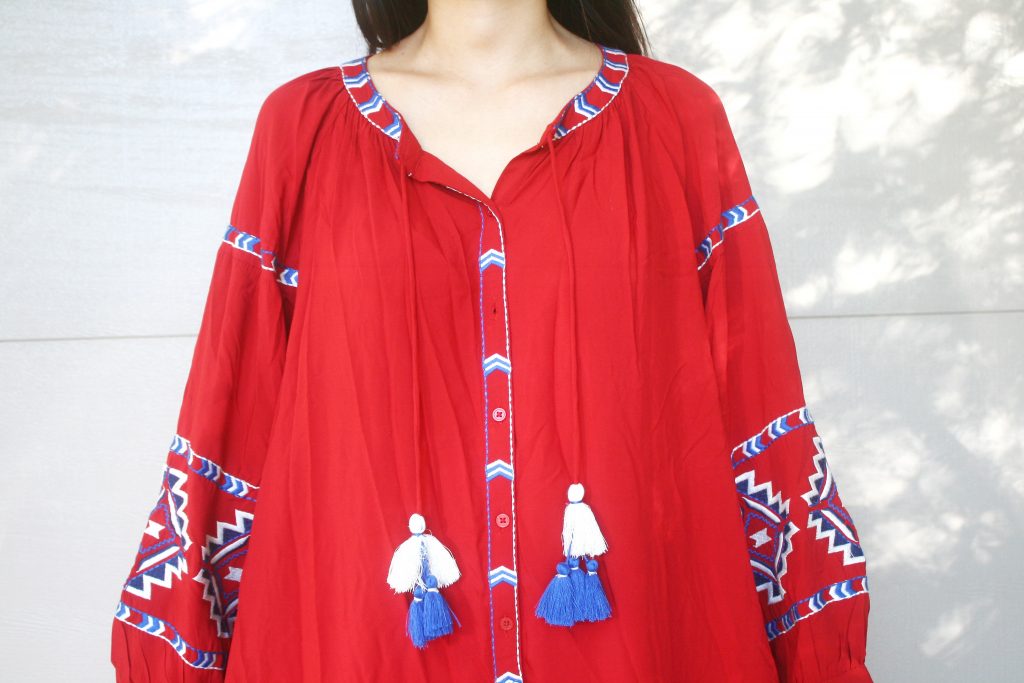 AFTER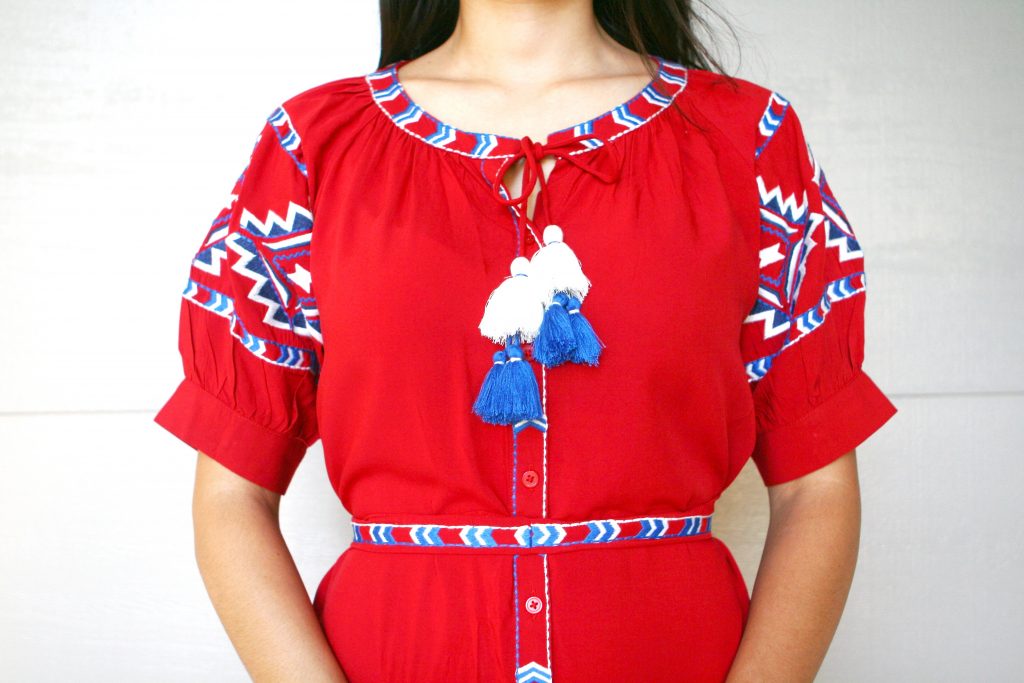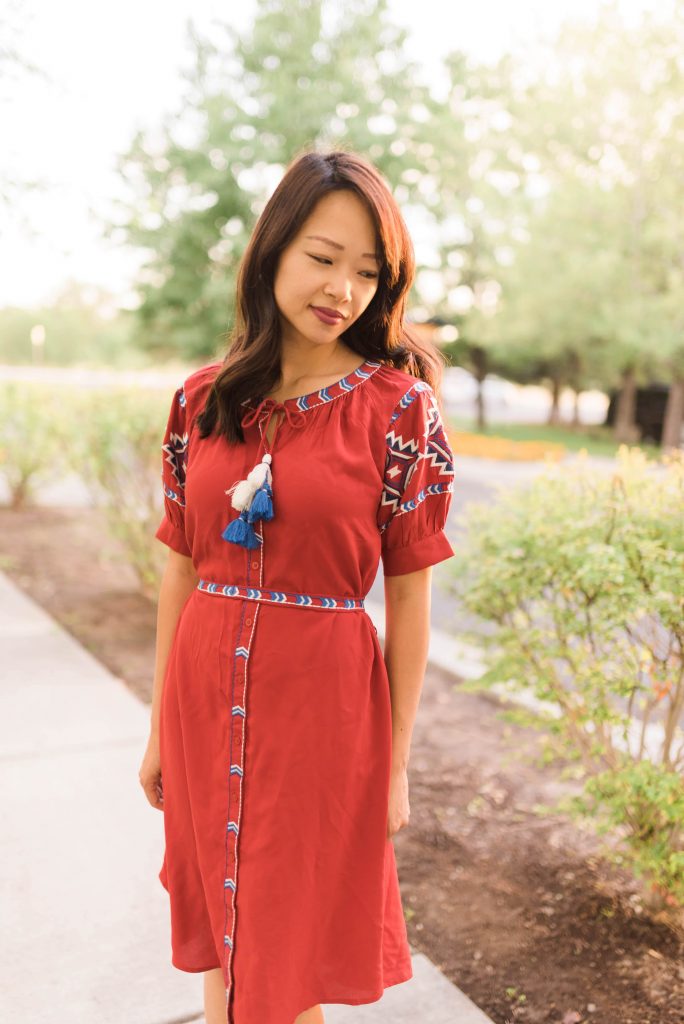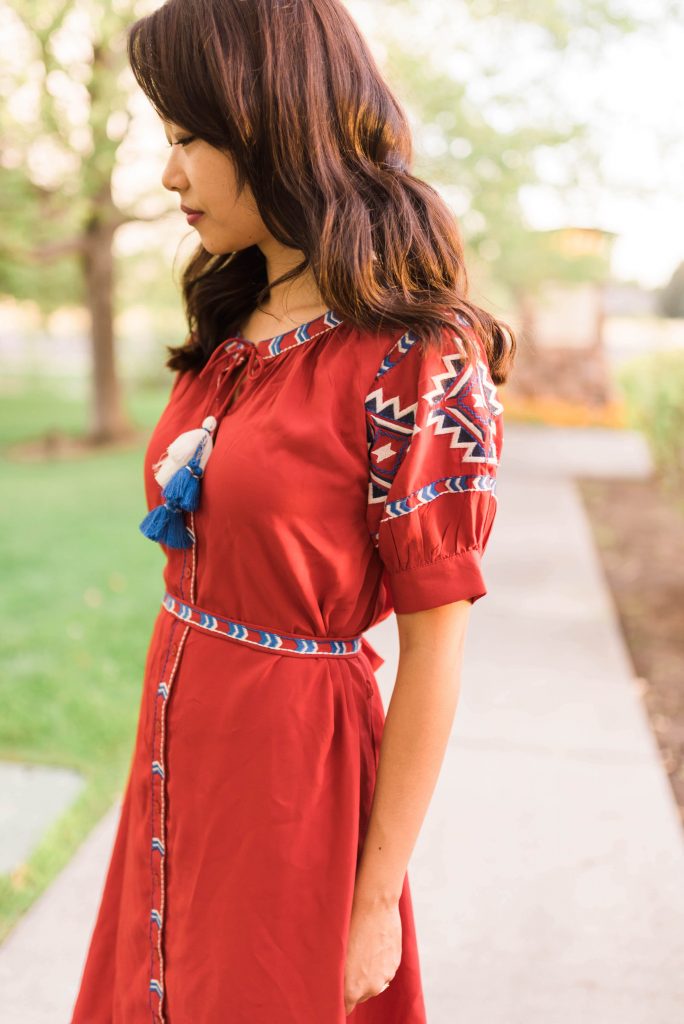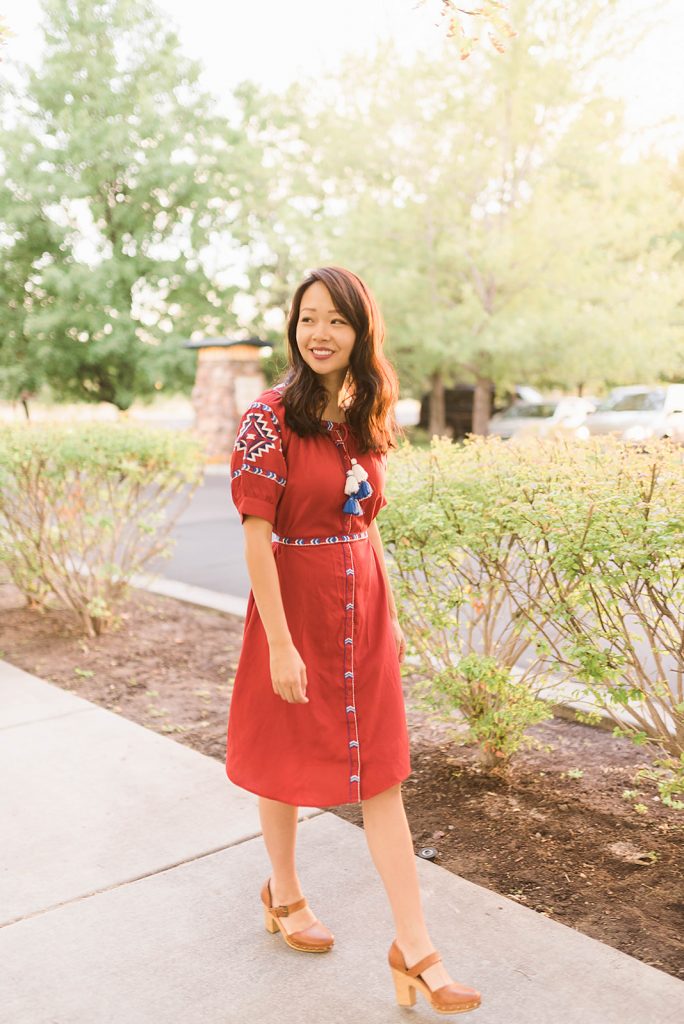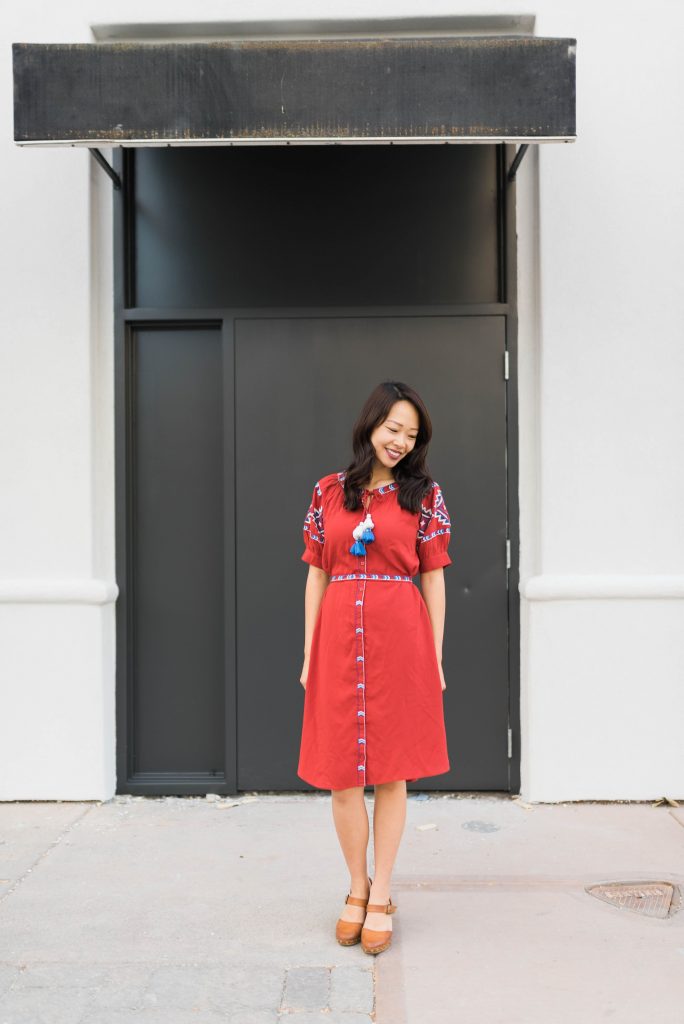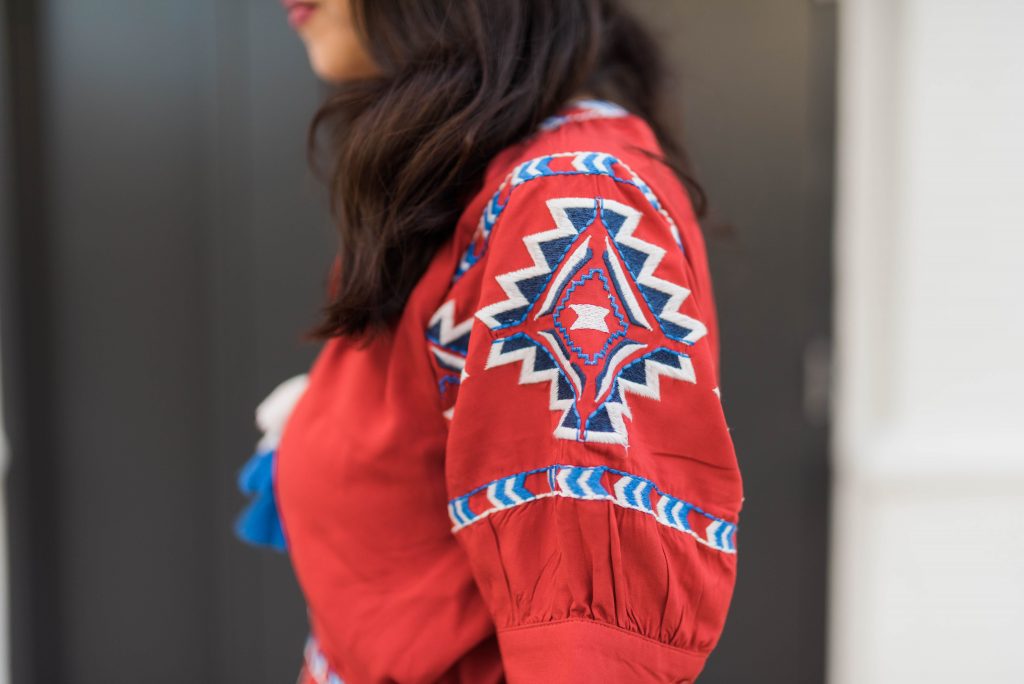 Estimated time: 45 mins.-1 hour
Budget: $10
Skill level: Confident beginner