Make sure to follow along on Instagram at @sarahtyau to get sneak peeks and behind the scenes!
This tutorial will be up on my YouTube channel soon, make sure you're subscribed to be notified!
Men's Shirt to Dress Transformation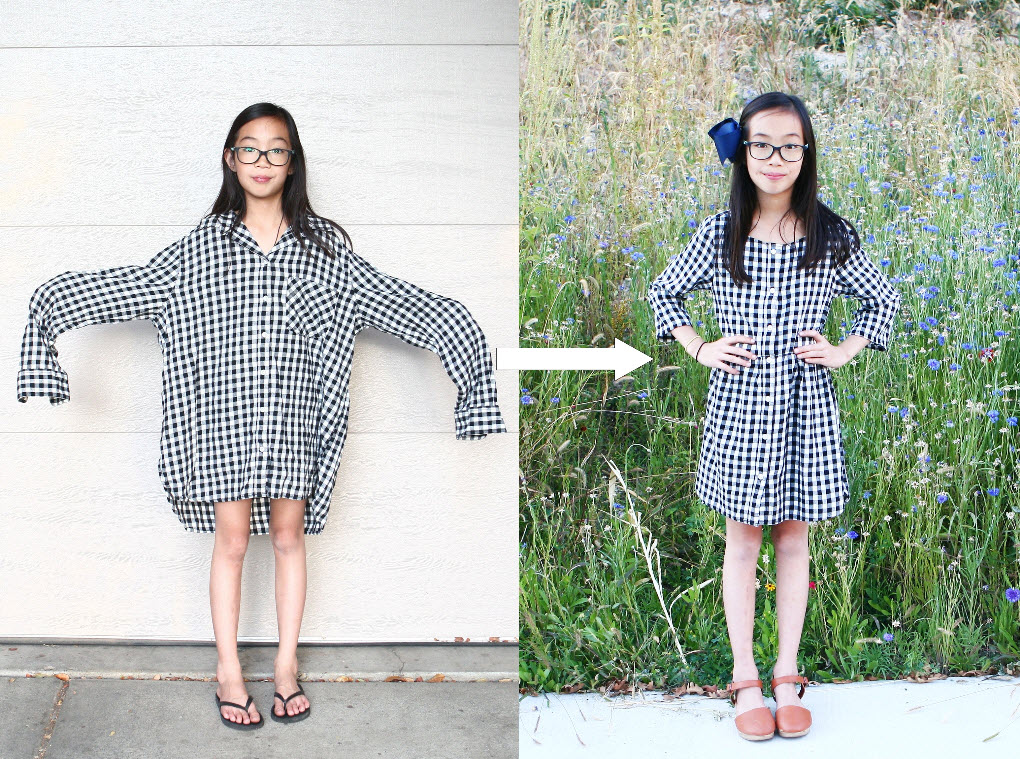 Make this fall style flannel dress from a large men's shirt in this DIY transformation.
This DIY was created on behalf of JOANN, all thoughts, ideas and writing are my own.
I've had this flannel men's shirt in my to-sew stash for awhile now. I had initially planned on using this, along with two other flannel men's shirts and combine it to make a dress for me, but my daughter really liked this fabric and how soft it felt, and asked me if I could make something for her. She's now almost too tall for me to make a dress for her out of a men's shirt so I was a little nervous it would be too short for her but the length turned out to be perfect! I probably only have about a year left to be able to make dresses for her from a men's shirt so I should do a lot more of men's shirt refashions, don't you think?
If you want to make one just like this but can't find a men's shirt in this fabric, JOANN has this exact flannel fabric in white buffalo check and other great selections of flannel fabrics in a variety of patterns.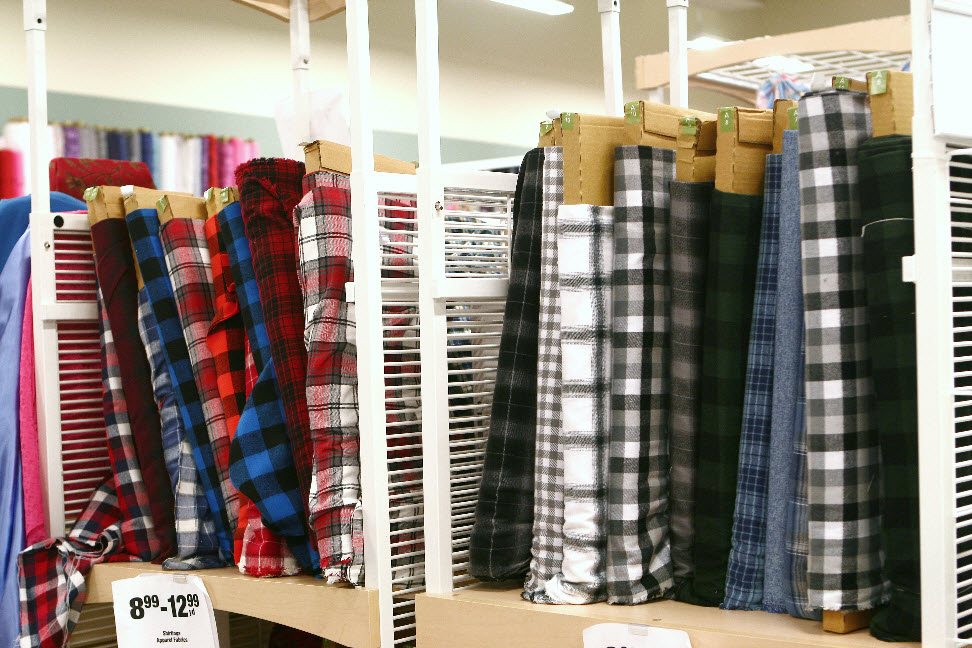 So let's get this tutorial started! Watch the video or scroll down for written instructions.
Supplies
Men's shirt or 1 yard of flannel fabric
BEFORE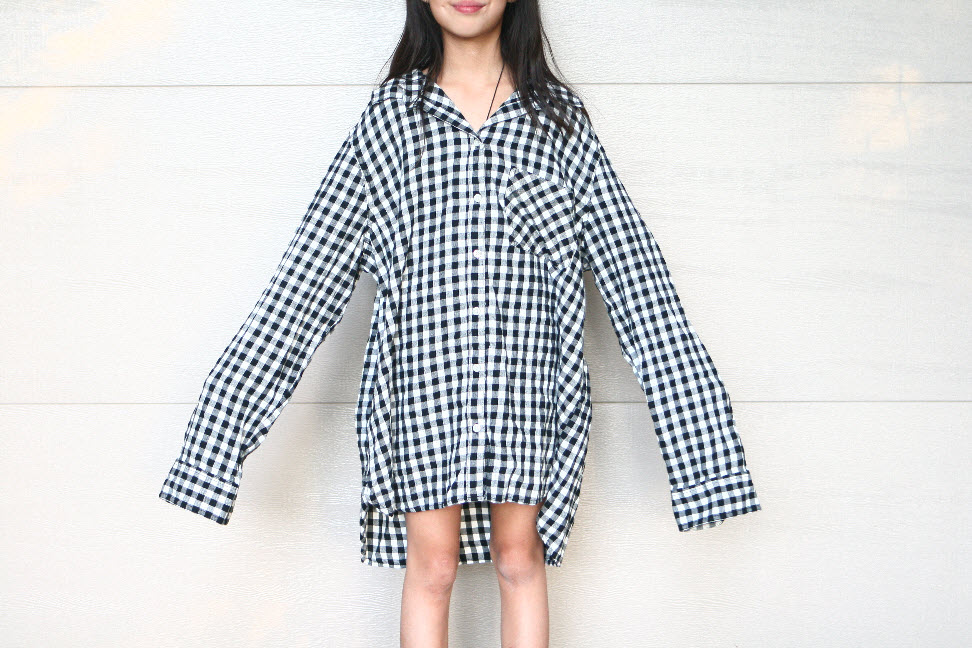 Instructions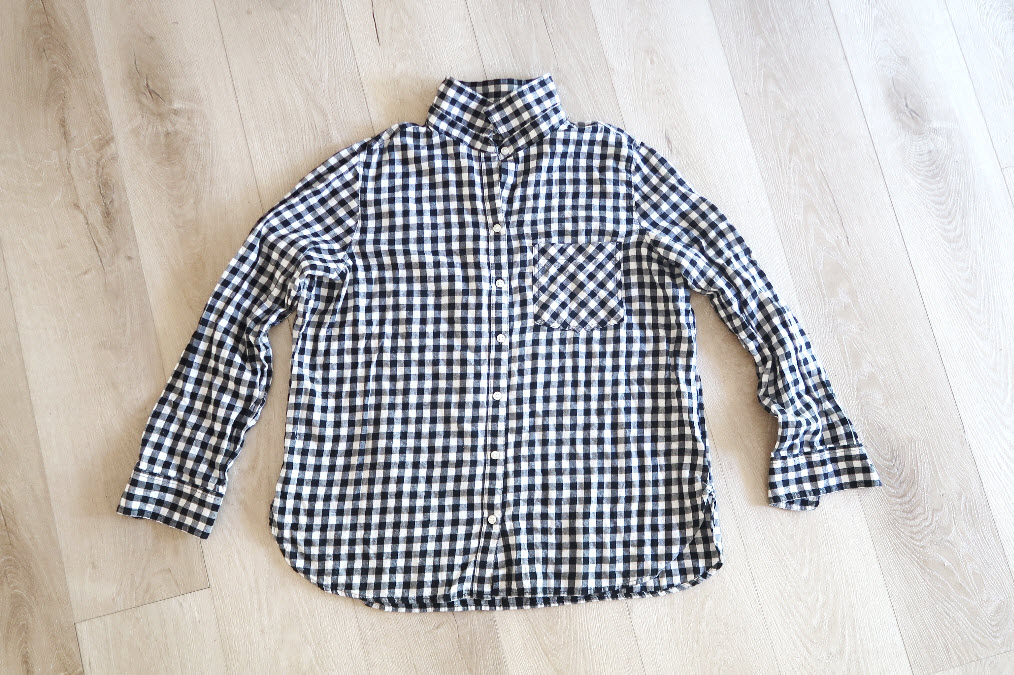 1. Lay out the shirt on a flat surface. Smooth out any wrinkles or folds and make sure the front and the back are aligned.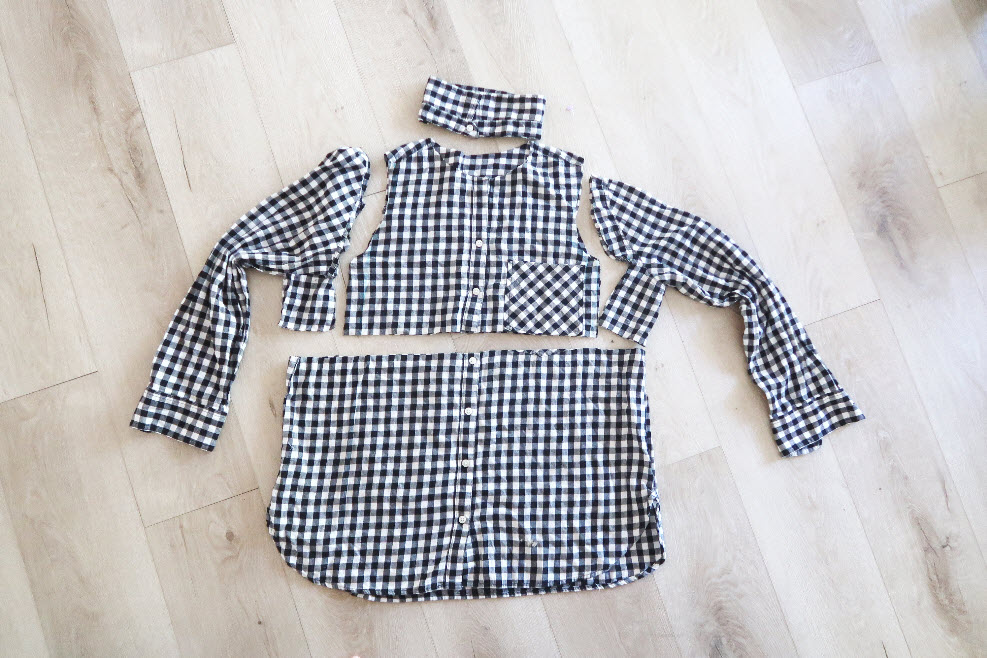 2. Cut the bodice and the skirt of the dress. Using a seam ripper, take the pocket off.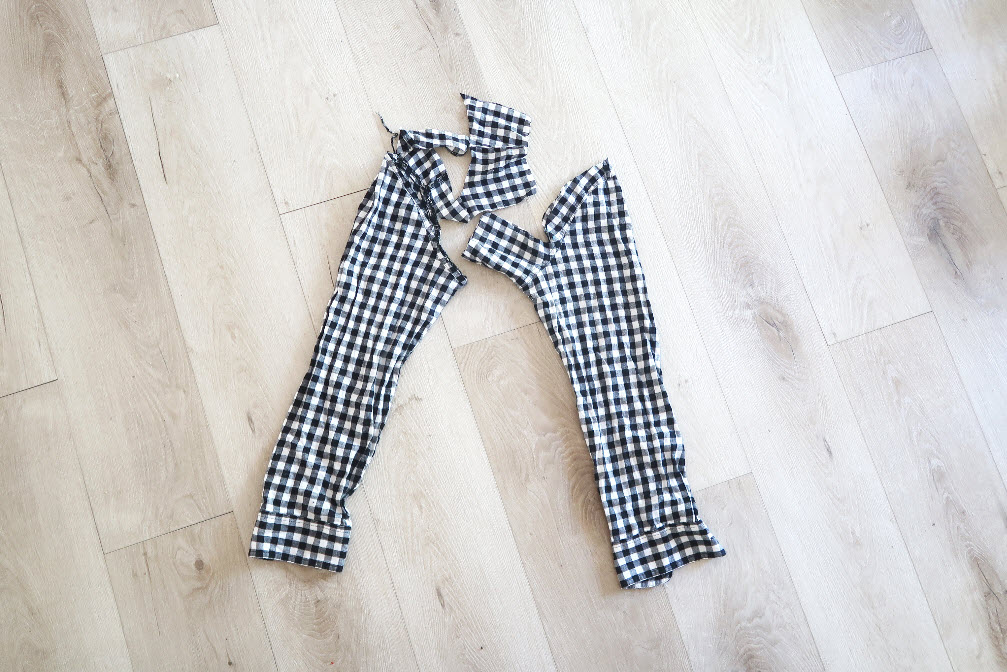 3. Cut a smaller size sleeves out of the original sleeves.
4. It will look like this.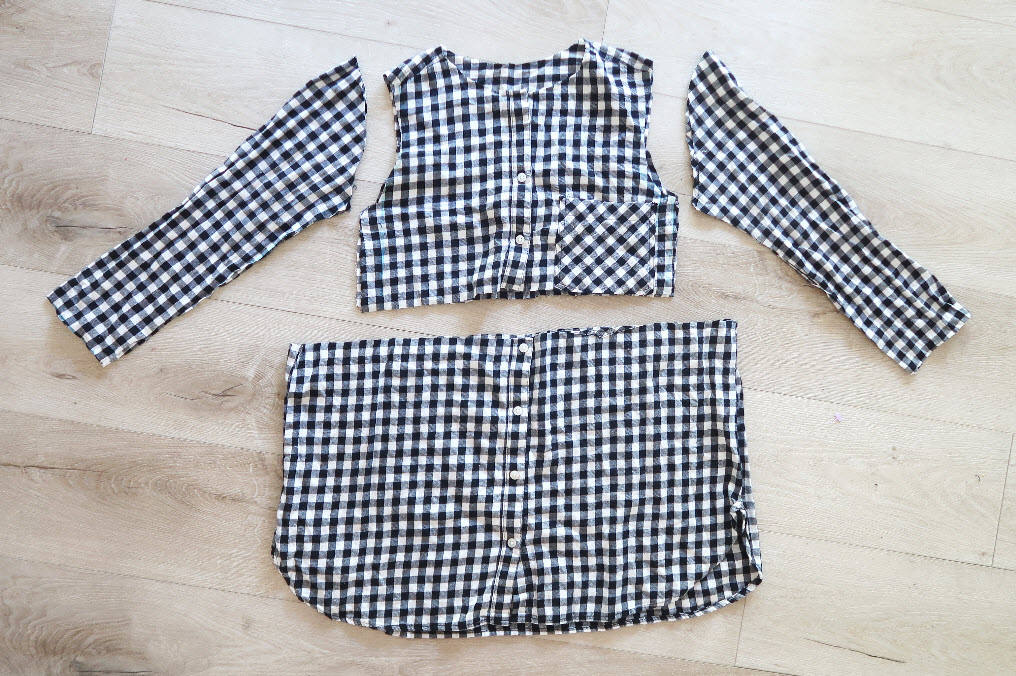 5. Now that we have the bodice, skirt and the sleeves, we are ready to sew!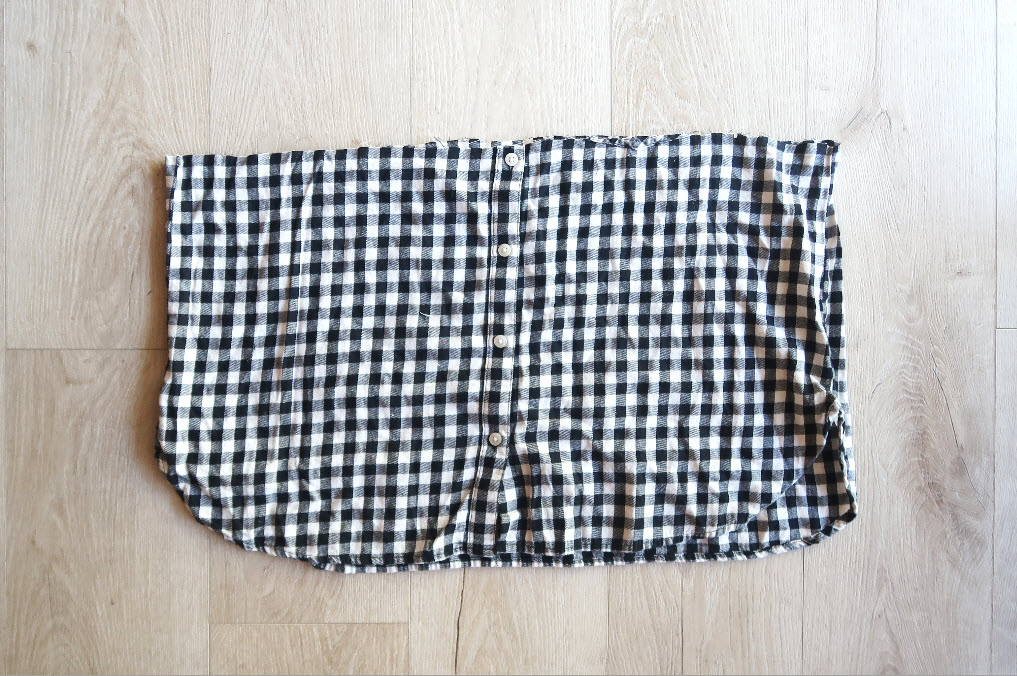 6. Using stitch length 5, sew all the way around the tip of the skirt.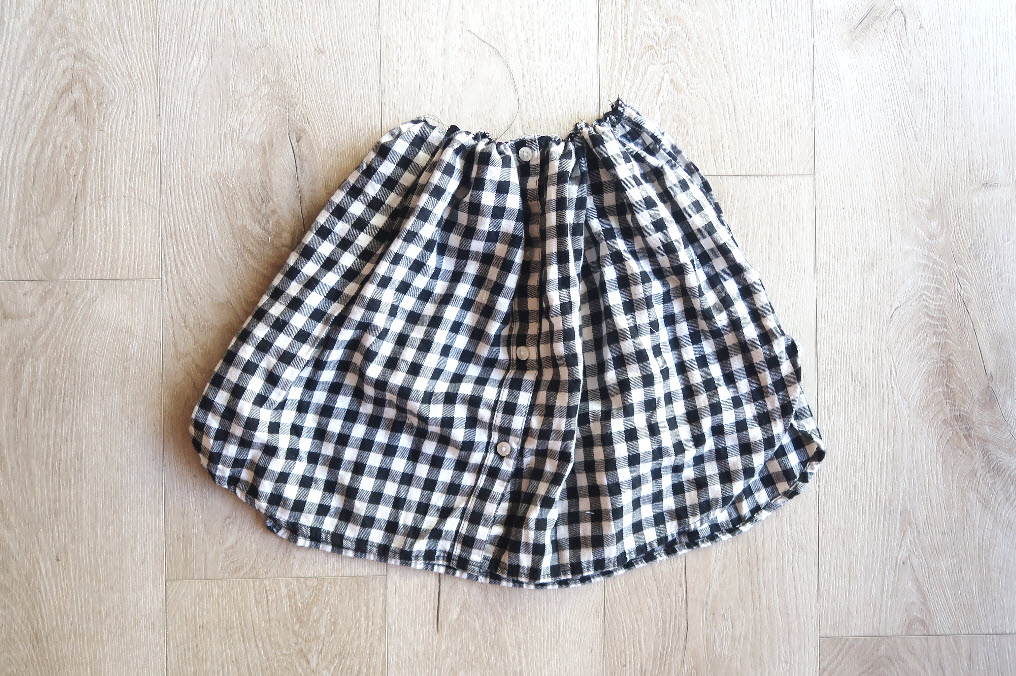 7. Gather the skirt by pulling one side of the thread.
8. Sew the skirt and the sleeves back onto the bodice and hem the edge of the sleeves and the neckline.
Then you are finished!
BEFORE/AFTER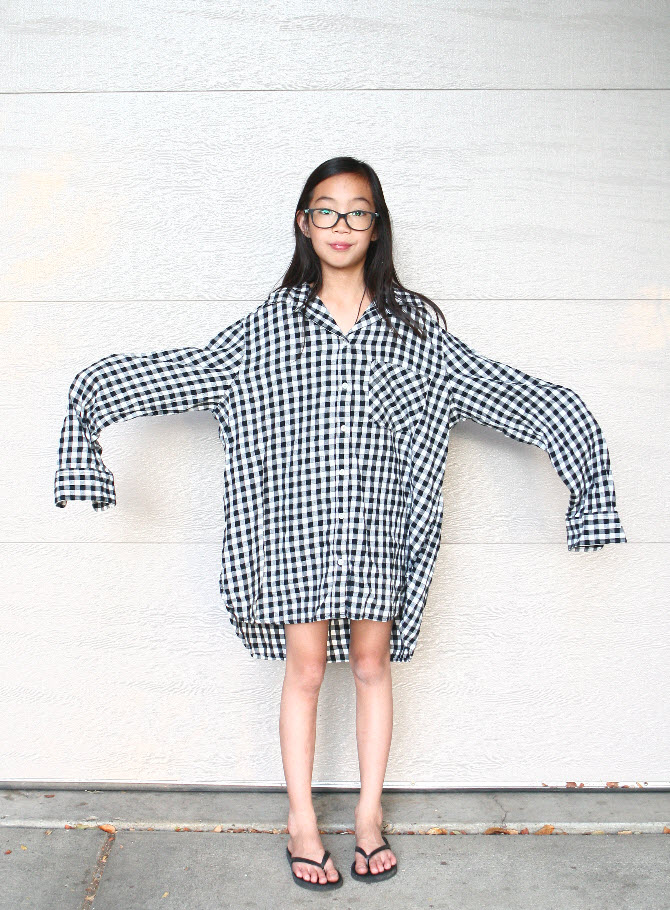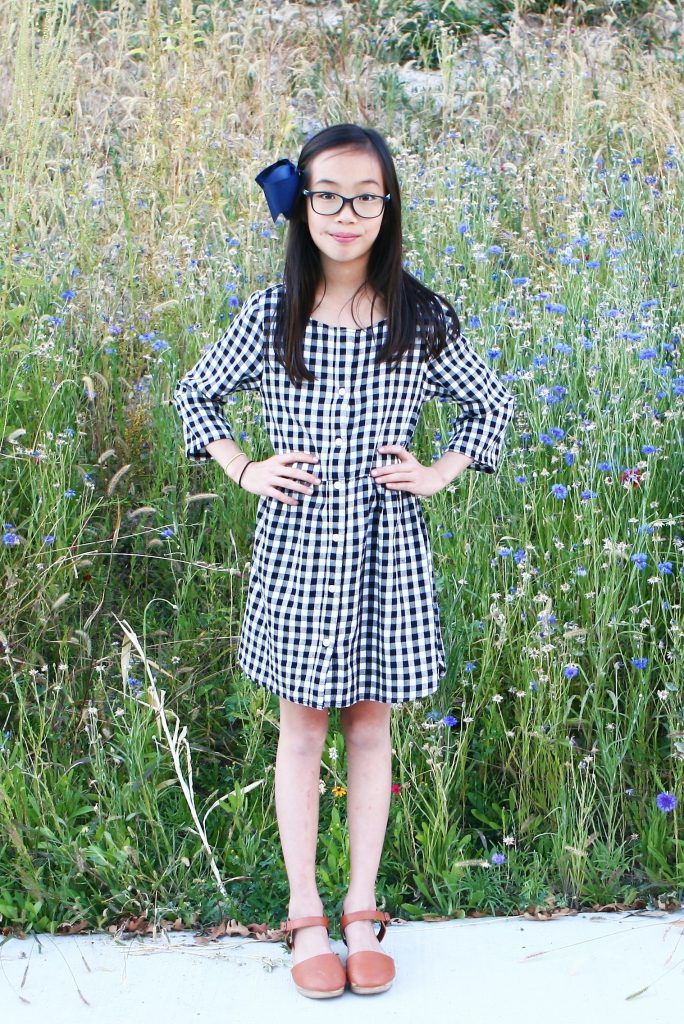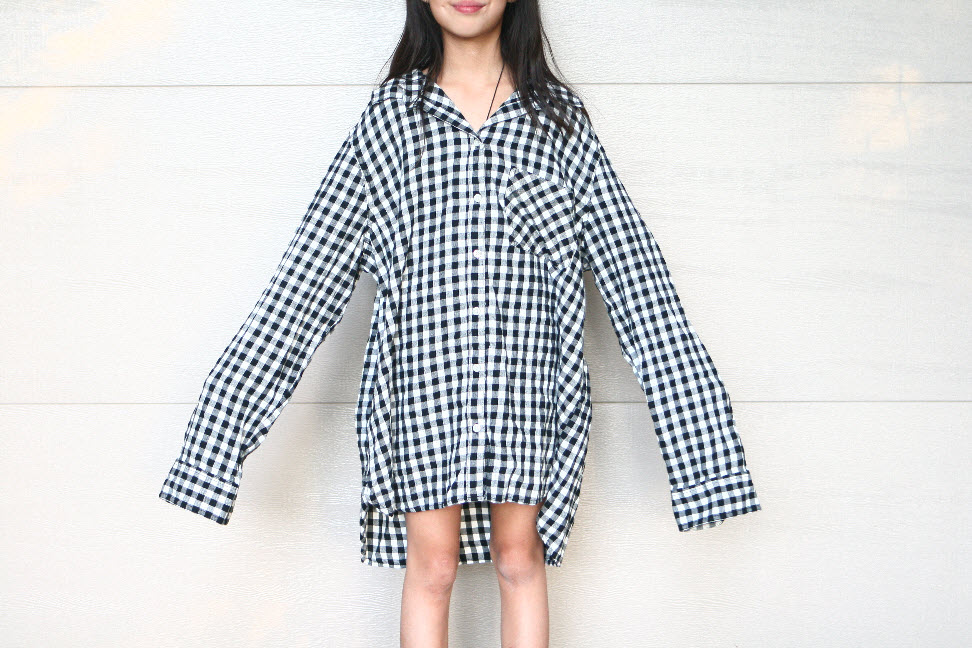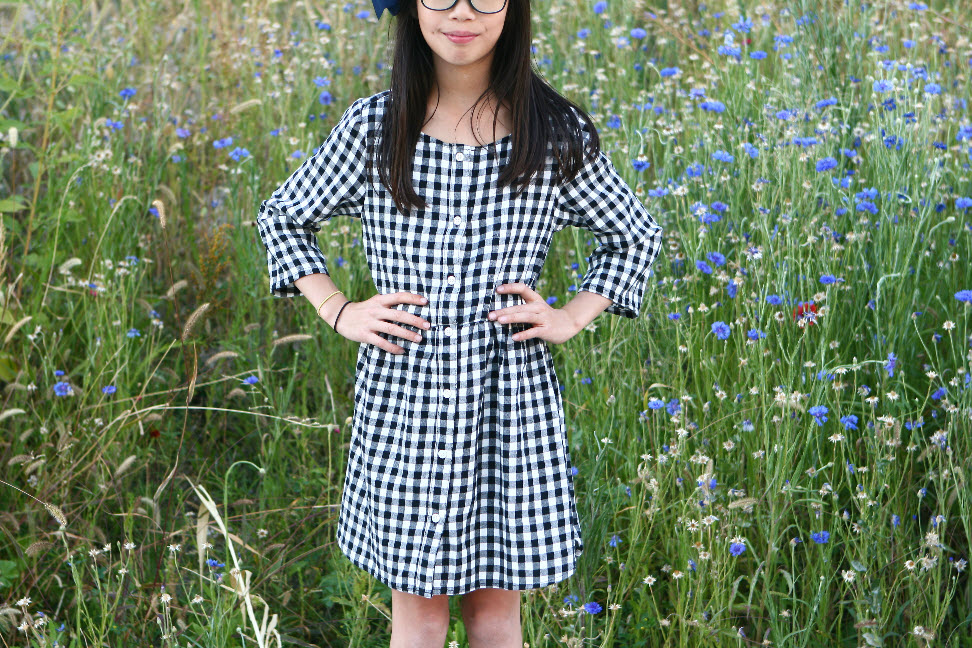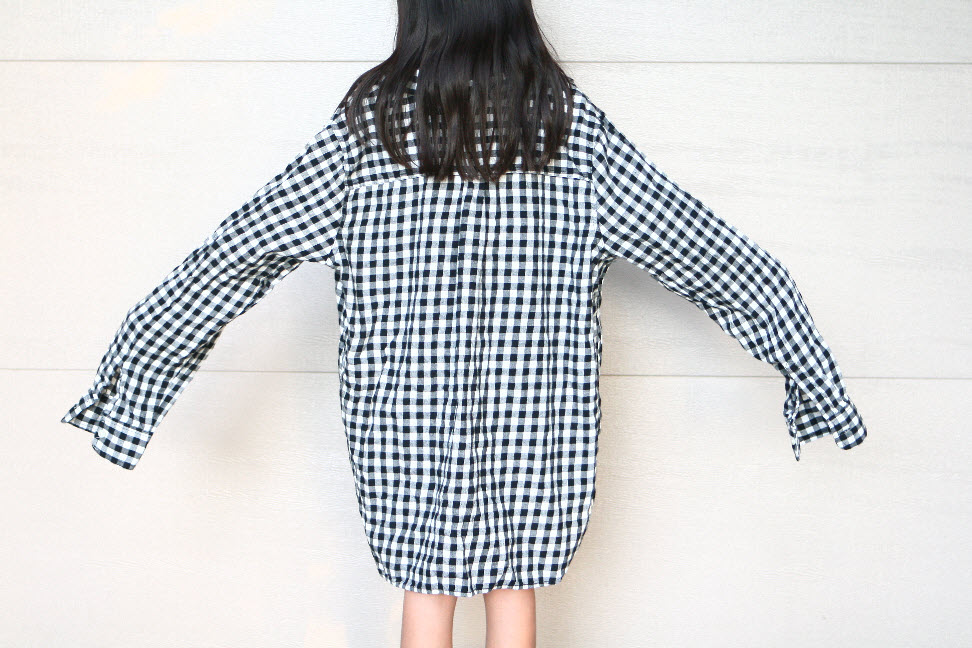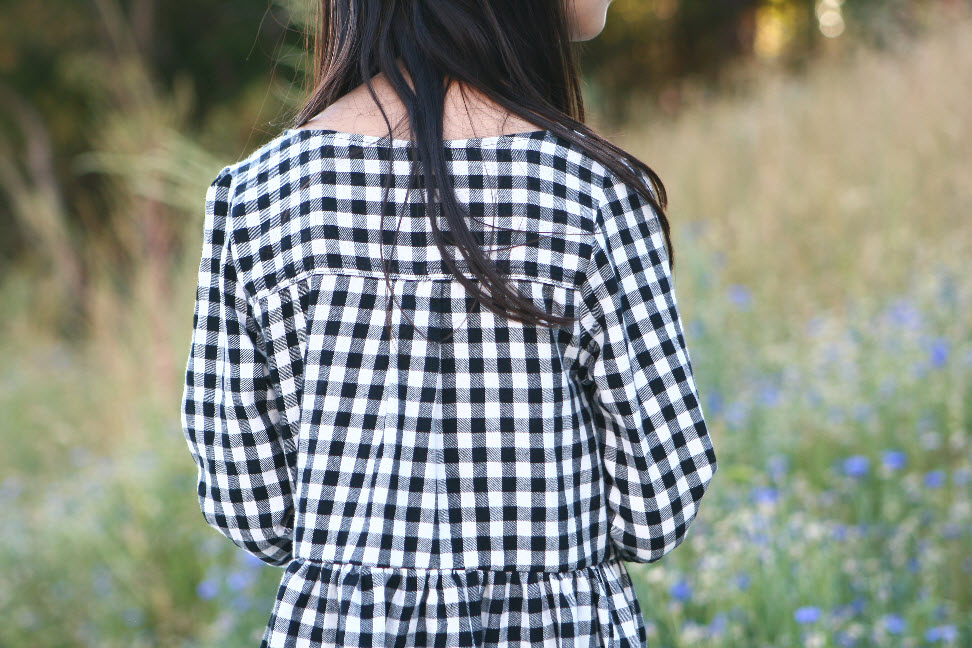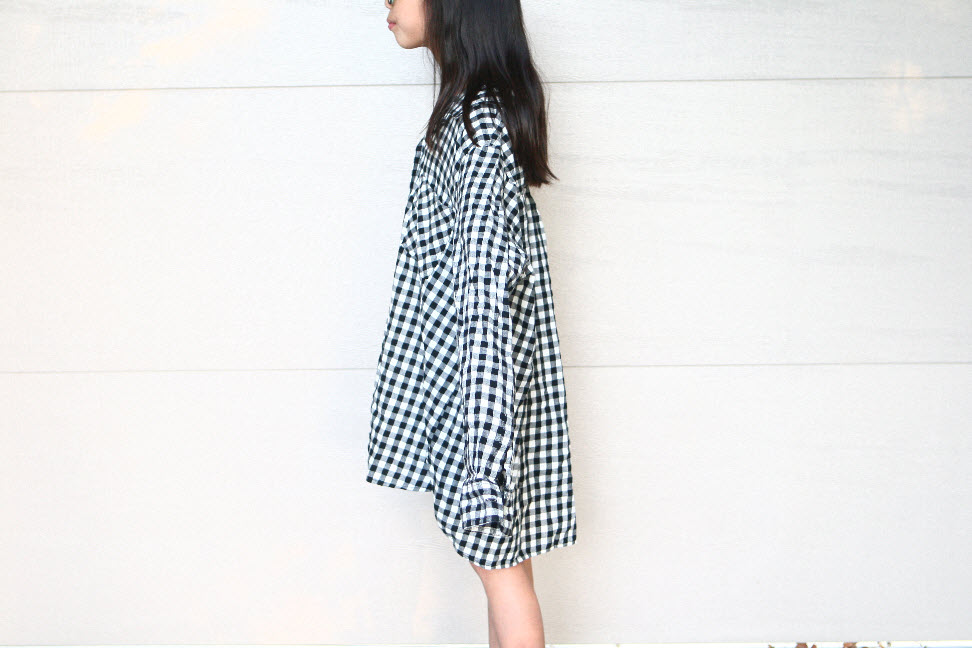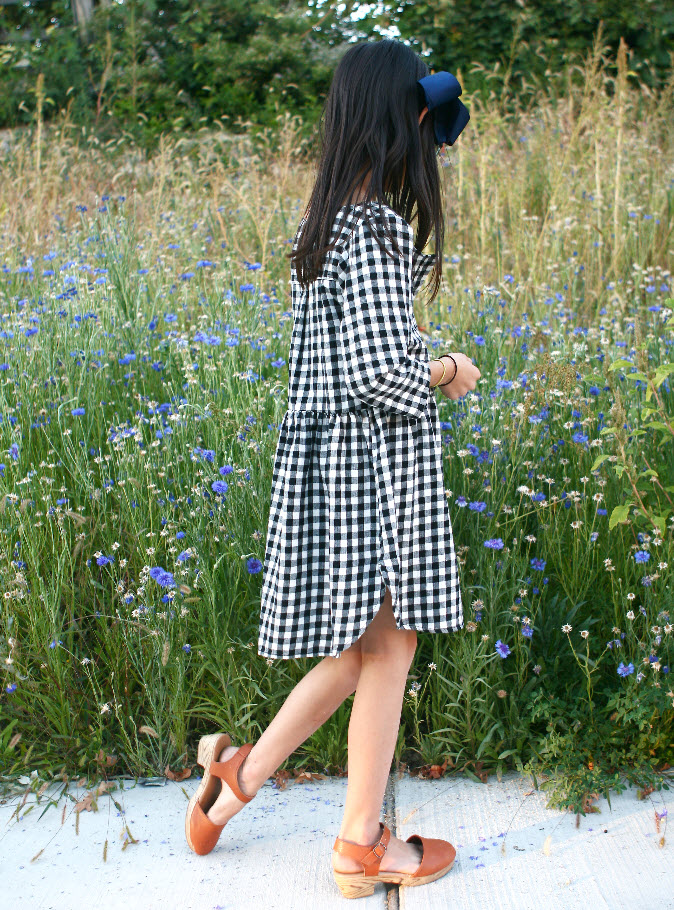 Estimated time: 1.5 hours
Budget: $5
Skill level: A confident beginner
If you post a project on your Instagram that's inspired by my tutorials,
tag me at @sarahtyau in the captions and the photo on Instagram to be featured on my Instagram stories!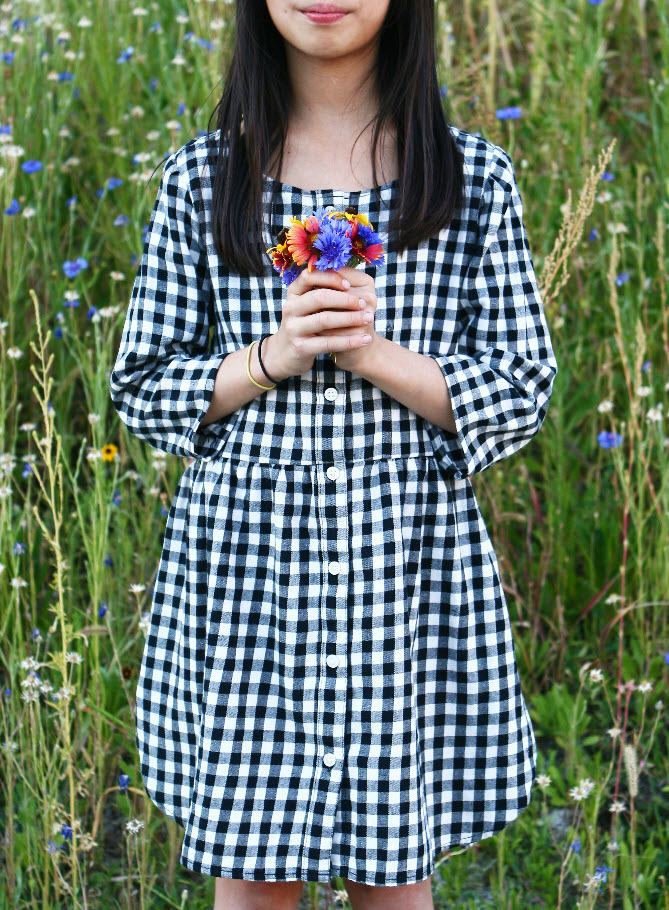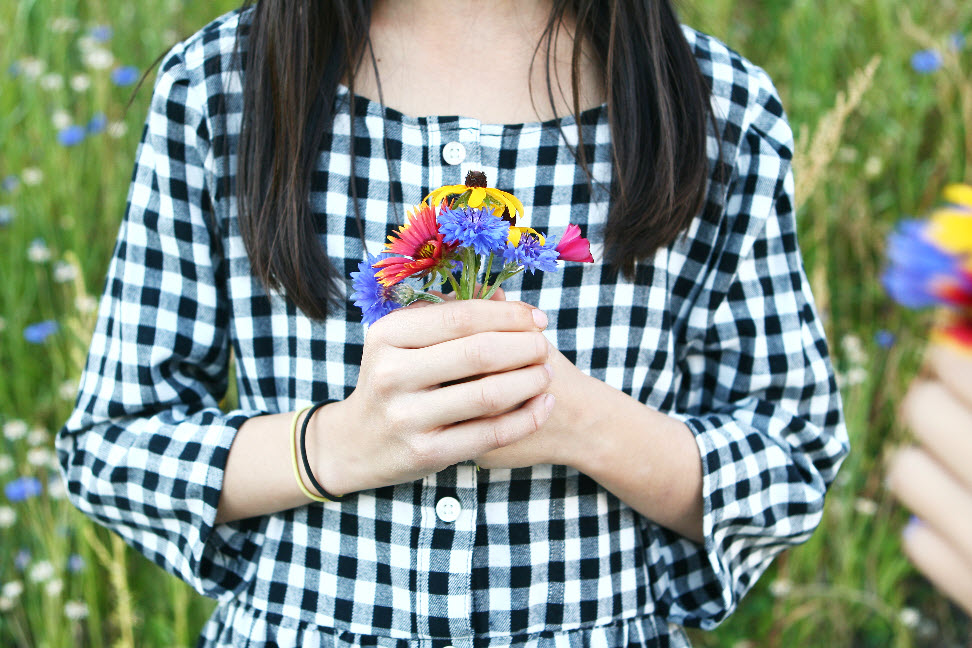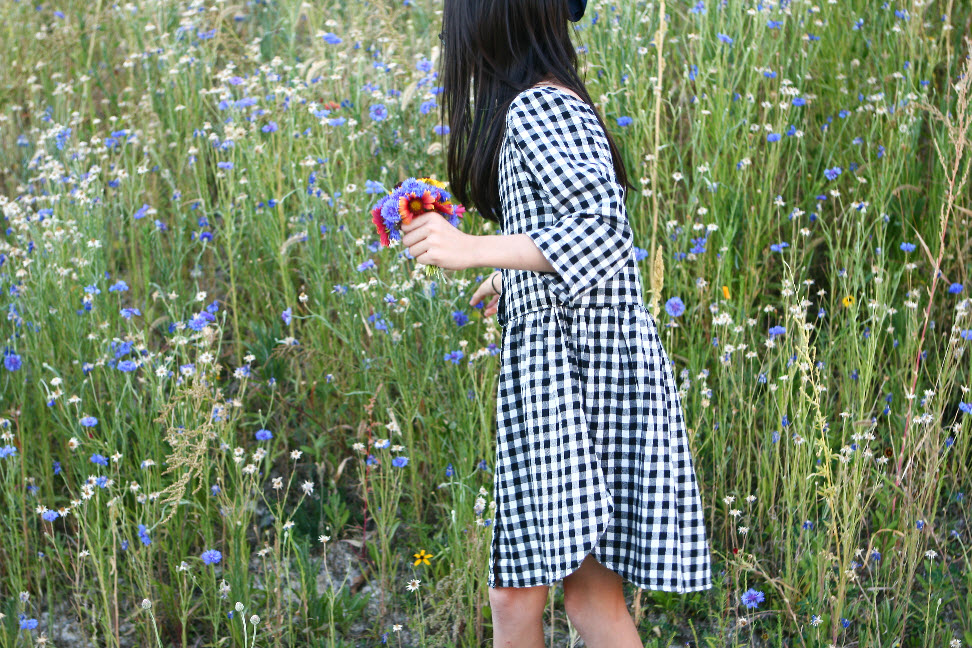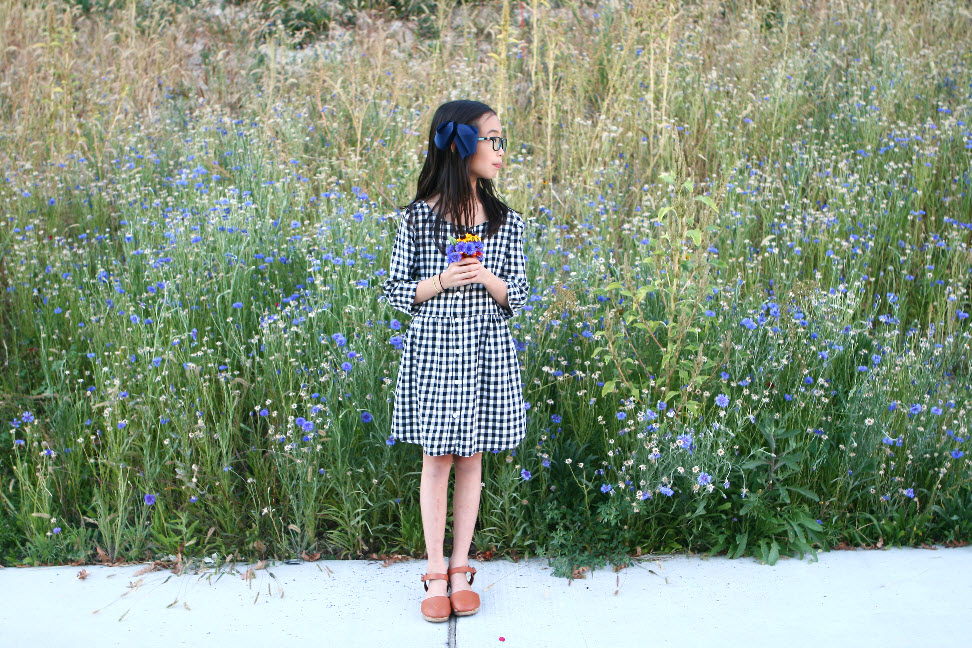 Pin me, share me, I like to get around!