my inspiration: uninterrupted ruffles tank from anthropologie.
original price: $58.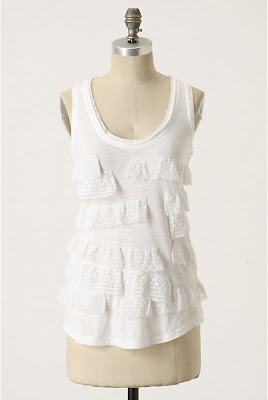 and i got this picture from some random blog i googled to show you how it looks on.
i hope she doesn't mind.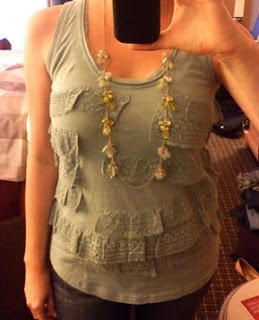 from my closet: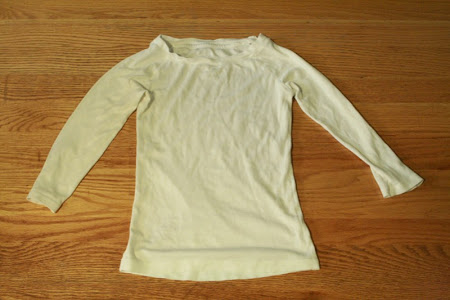 a white cotton top from GAP i got years ago.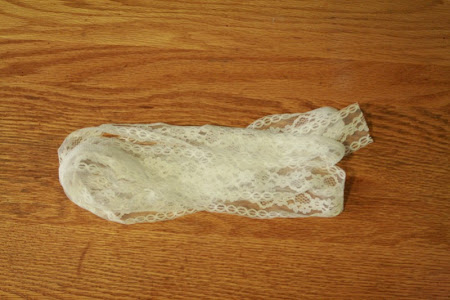 white lace ribbon from wal mart for around $2.
1. i cut the ribbons by roughly estimating how long it should be by looking at the inspiration.
2. using stitch length 5 i sewed the tip edge of the ruffles and gently ruffled it. for a ruffle tutorial click here.
3. i pinned the ruffles like the picture above.
4. then sew!
the after: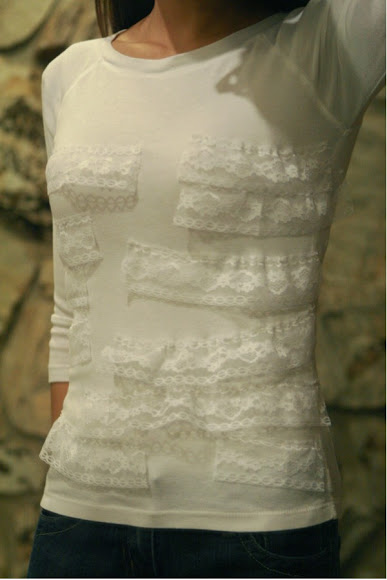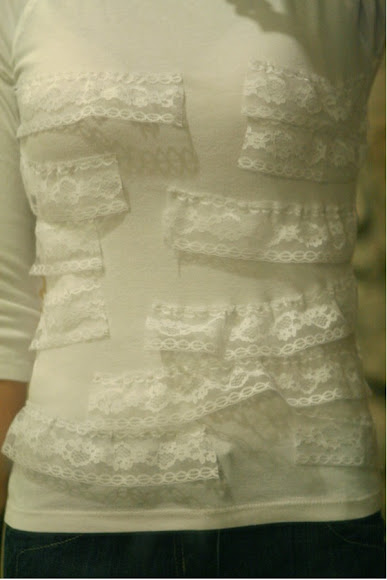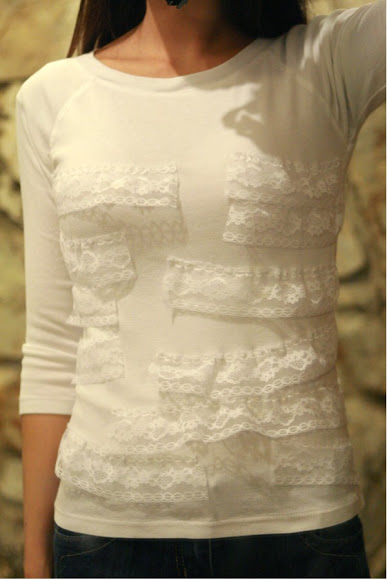 i saved over $60!
*and i just wanted to mention that this was the very 1st project i've done EVER where i didn't mess up and didn't need to use the seam ripper! WOO HOO, HOORAY, HALLEJUAH!!! when i realized this when i got done, i seriously grinned so big. you would think by how much i sew i would be a better seamstress but no. but i hope this is the first of many more to come with no mess-ups!