This post is sponsored by Walmart. Thank you for supporting this blog!
Fun Back to School Party Ideas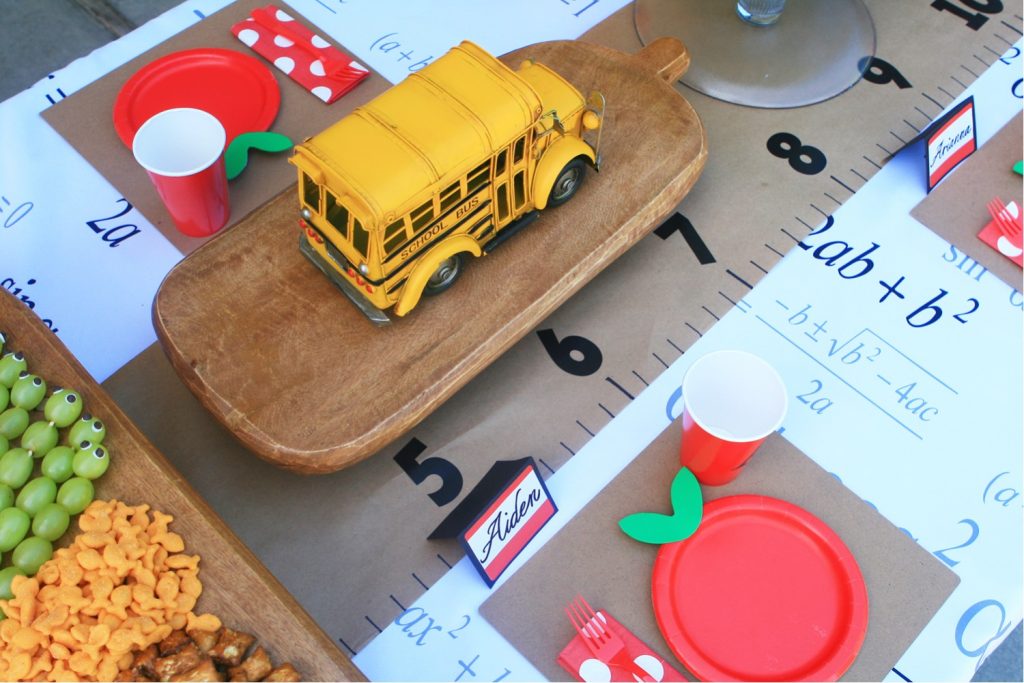 Every year it seems the Summer break goes by faster than the previous Summer. And this Summer was no exception for us! We were gone for almost a month on vacation(Hawaii for the kids, Japan and Hawaii for me and Jay) and came back on the last day of July and just as we were getting used to the jet lag, school started a week later!
To help get the kids excited about going back to school, I throw a back to school party every year.
It's usually a lot more simple than this one but I wanted to make it extra pretty and fancy to give you some fun ideas you can implement for your own back to school party.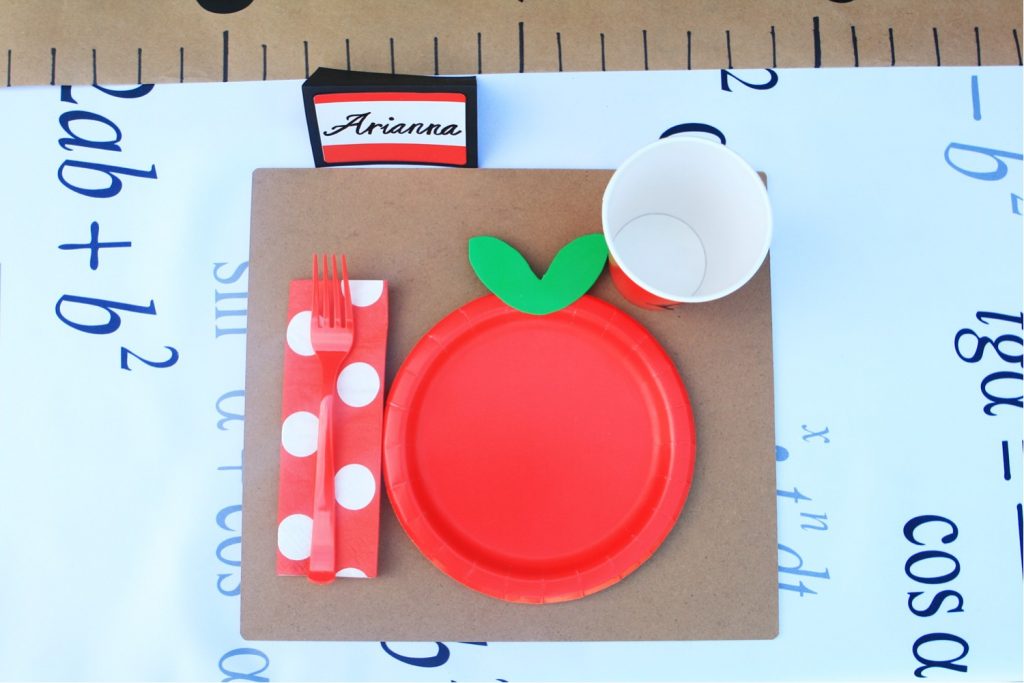 I got all the red paper plates/cups/fork utensils/polka dot napkins from Walmart. Using a green foam adhesive sheet, I got out the apple stem. For the name place card, I wrote in cursive on a name tag sticker and attached it to black construction paper. The place mat you see is a white board turned upside down!
During the party, the kids also get their school supplies, and their new backpack for the new school year. I also like to throw in a few items that are not a part of their school supply list such as glitter glue and a little toy.
We have been shopping at Walmart for their back to school supplies ever since my oldest started Kindergarten, so that's going on 7 years!
The reason why we shop here every year is because getting every item checked off from your back to school shopping list can be very overwhelming and time consuming but I love that Walmart has everything we need at one place so I don't need to visit multiple stores to get all of our back to school shopping done.
Don't make fun of my poor attempt at calligraphy, I just had to get this black board stand because it was so cute. Get the black board here and the white chalk here. The wooden pencil case and colored pencils were a gift from a family member.
My 10 year old daughter helped me with the decorations, she made the giant ruler out of kraft paper, sticker numbers and a black permanent marker. I think she did an awesome job!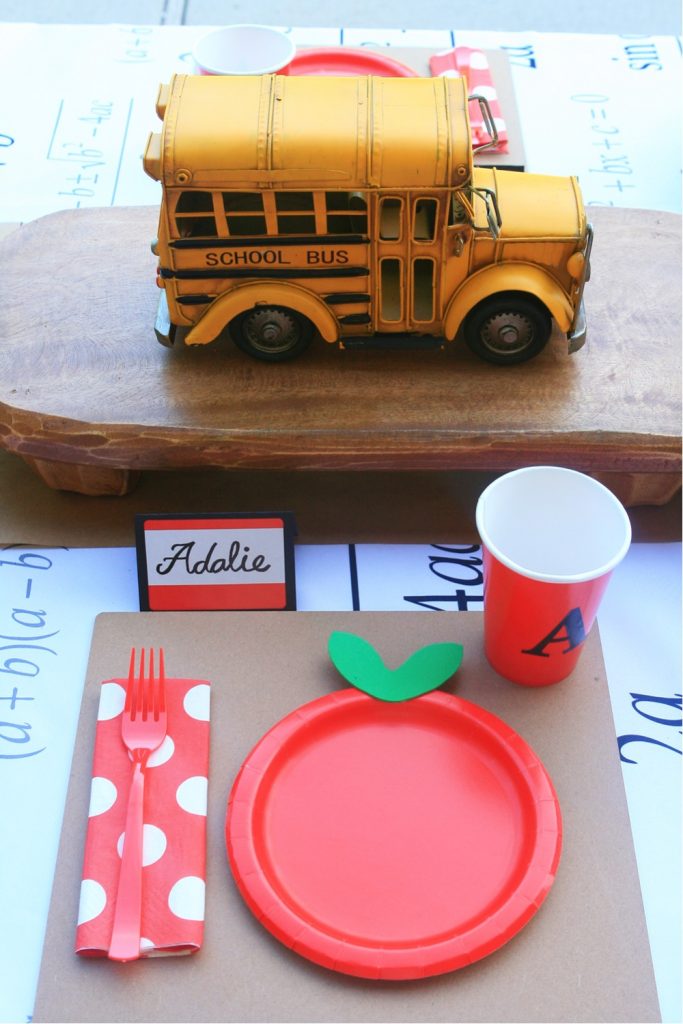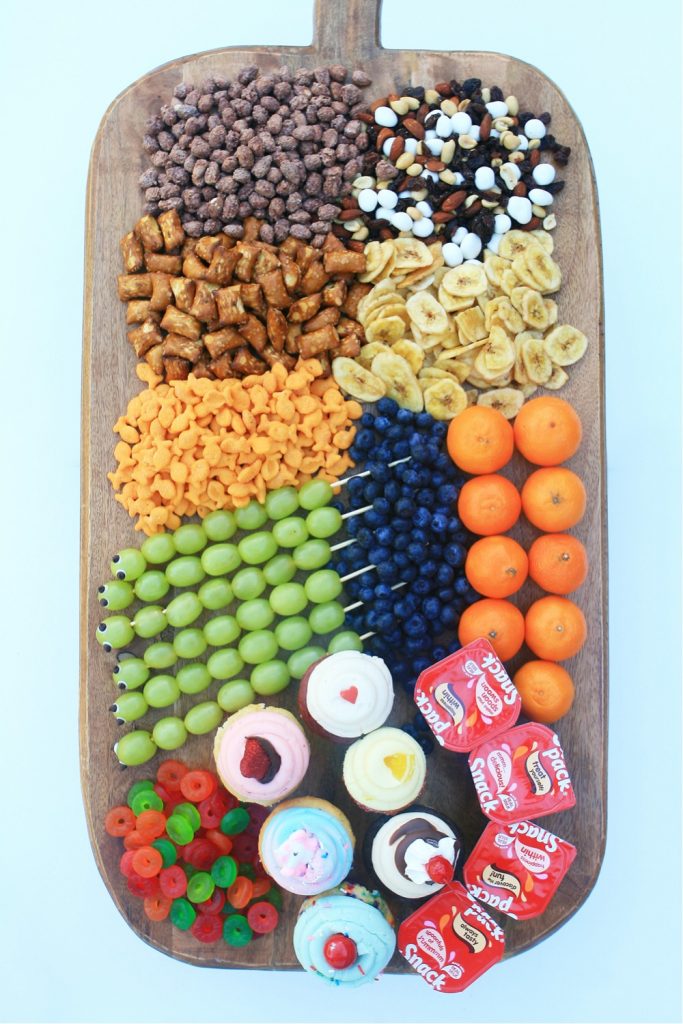 This was my first attempt at a charcuterie board. I am happy with how it turned out! I made the board with a bunch of their favorite snacks that they take to school, such as chocolate pudding, fruit, gold fish, peanut butter pretzels, banana chips and cinnamon sugar almonds.
I got this free cupcake printable here. A lot of my decor for this party was inspired by this blog so I'd like to thank them for throwing such a cute party!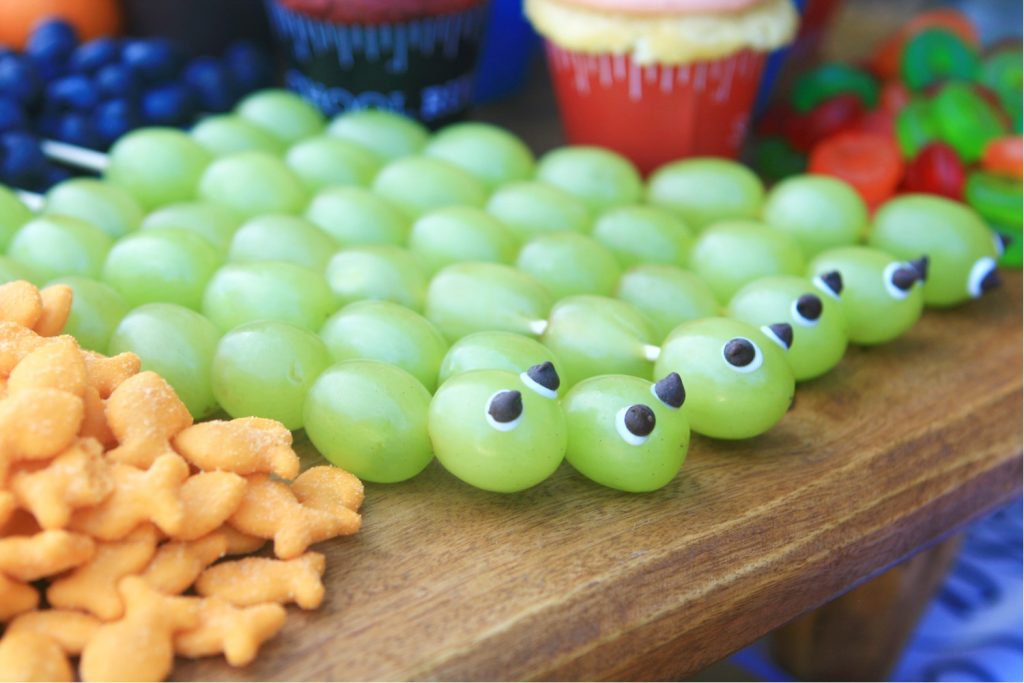 The green book worms are are so easy to make! All you need is green grapes, wooden skewers, writing icing, and mini-chocolate chips for the eyes. Make sure to wash and dry the grapes before putting on the eyes so they don't droop down.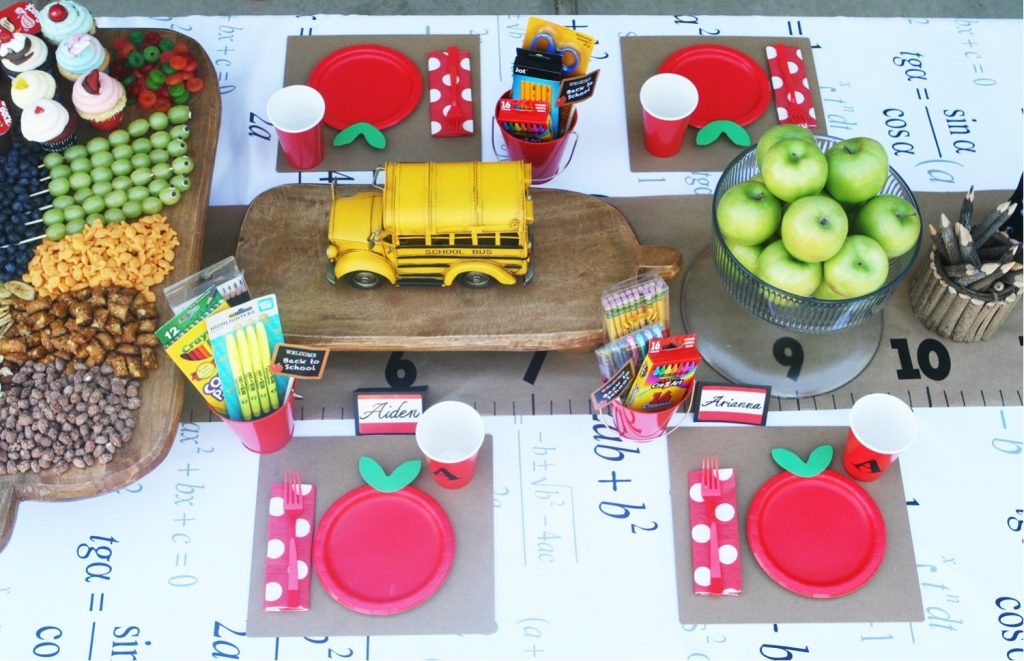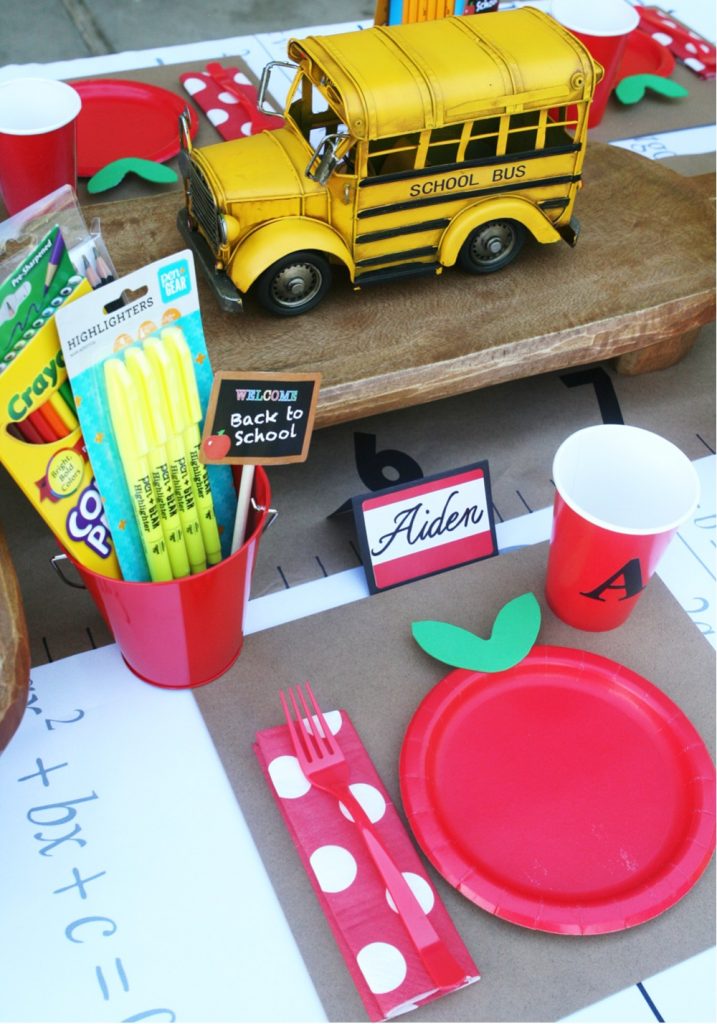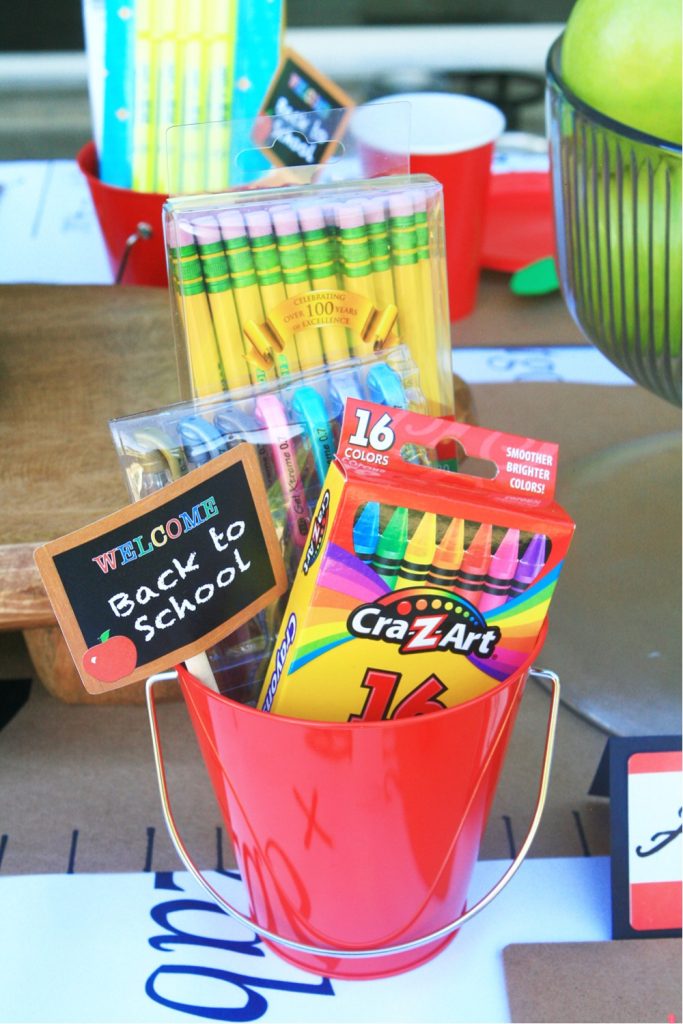 The welcome back to school sign printable can be found here. There's a ton of other printables offered when you click on it. Then to make the sign, just tape the back of the printable on a lollipop stick.
The kids each got to pick out a backpack from Walmart and it was fun to see what kind of backpacks they picked out.
My oldest picked a camouflage sequin backpack because she said camouflage prints are neutral so they go with anything but yet the sequins make it fun and give it an extra personality.
My second child picked out a Captain Marvel backpack because she said not only is Captain Marvel super cool, she is the only girl superhero in all the Marvel movies. Talk about girl power!
Then my youngest picked out a rocket ship backpack that has a circle window and even wings.
They have so many other cute styles and variety of options to choose from, I think any kid is sure to find a style of backpack or stationeries that they love, not to mention at amazing prices.
Walmart makes it super easy to shop with options to purchase in-stores, online, pick-up and also a Free 2-Day or Next Day Delivery. Click here to shop back to school supplies at Walmart.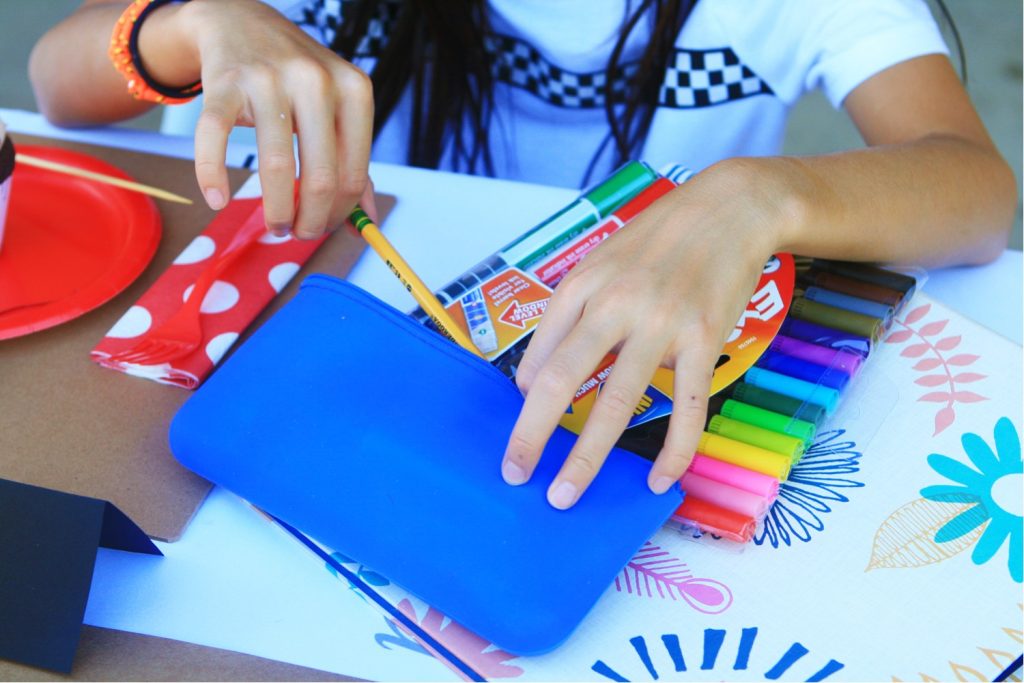 I hope you enjoyed this back to school party, let me know in the comments if you'd like to implement any of the ideas into your own party! And if you have any back to school traditions you do with your family, I'd love to hear it to get some new ideas!