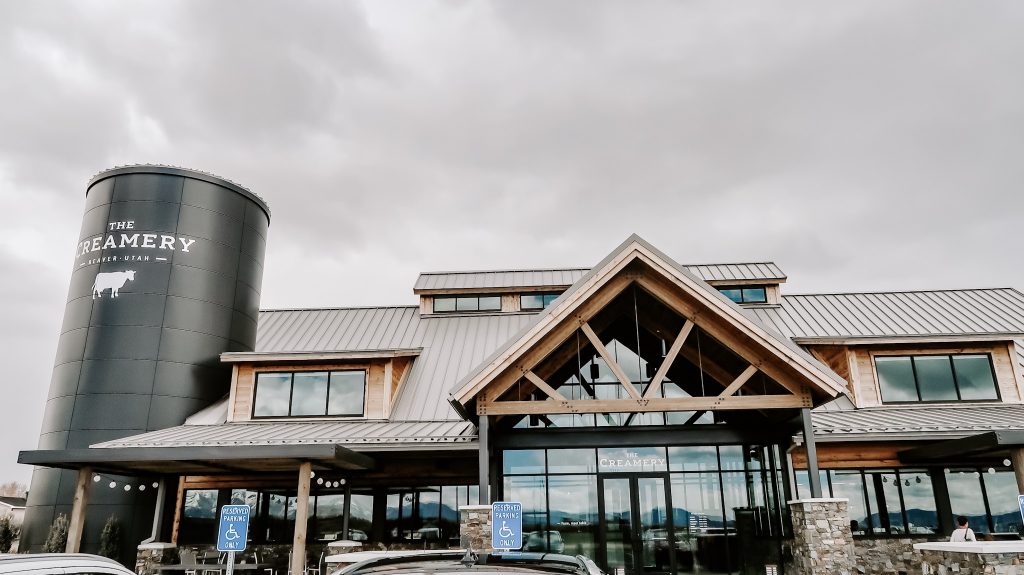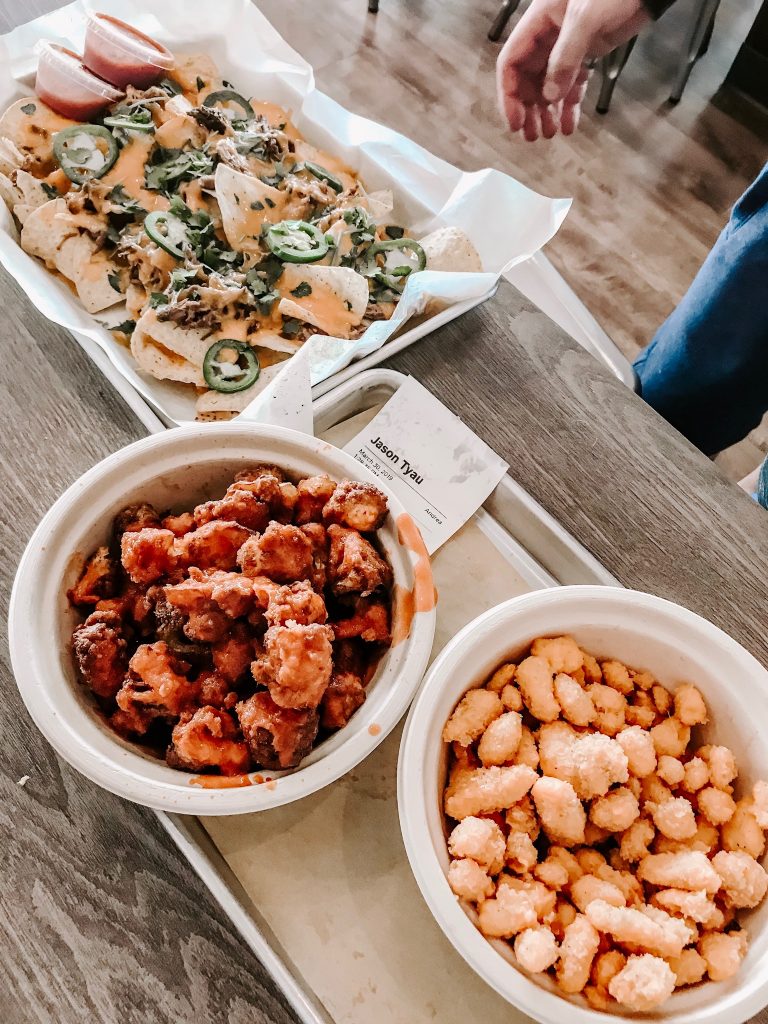 First, we had to stop at The Creamery in Beaver, UT, of course! We just found out about this place, thanks to Jay's co-worker when we went to St. George for our daughter's soccer tournament in February. Now, it's a must-stop for us whenever we head out West.
Try their fried cheese curds, it is AMAZING. Their fried cauliflower wasn't our favorite, but maybe ask them to put the sauce on the side, it was drenched in this spicy sauce that overpowered all other tastes and made the cauliflower all soggy. Our favorite items to get is the short rib nachos, strawberry balsamic salad, classic cheeseburger pizza, and of course their signature fried cheese curds.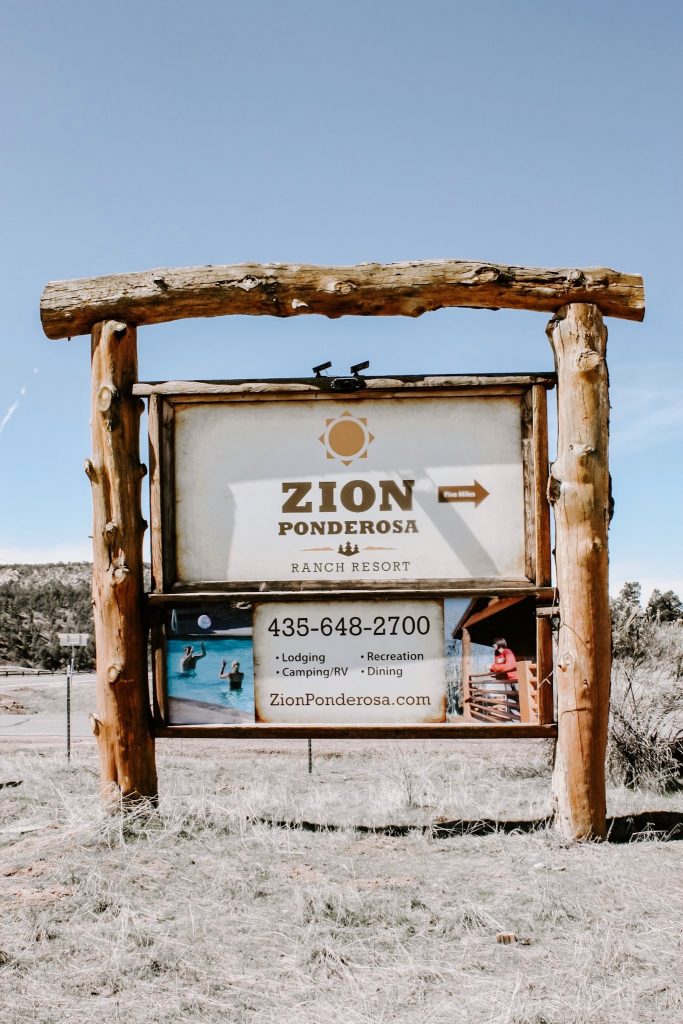 Then it took a little less than 2 hours from Beaver, UT to finally arrive at Zion Ponderosa in Orderville, UT, our home for the next 4 days! Zion Ponderosa is huge at over 4,000 acres so we drove/walked around to look at their different lodging options before settling into our place.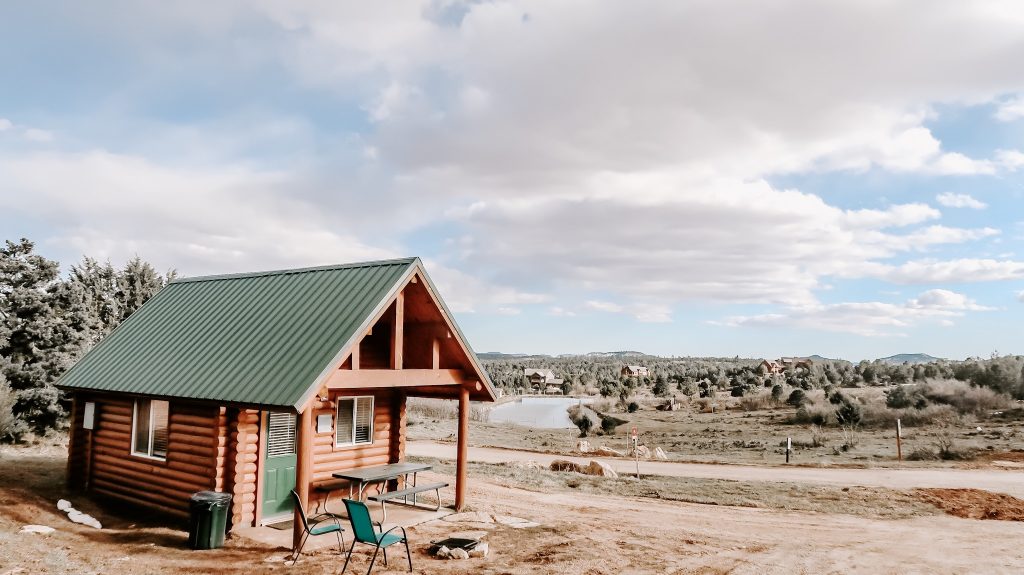 The cowboy cabin has one main room with a queen size bunk bed, porch and outdoor grill. Look how spectacular the view is!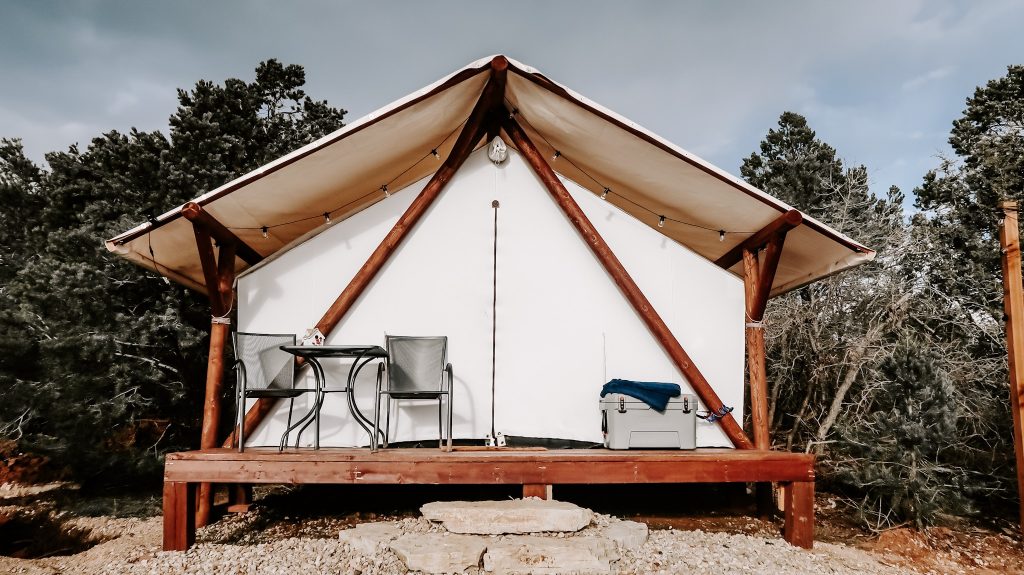 This was one of my favorite lodging, glamping!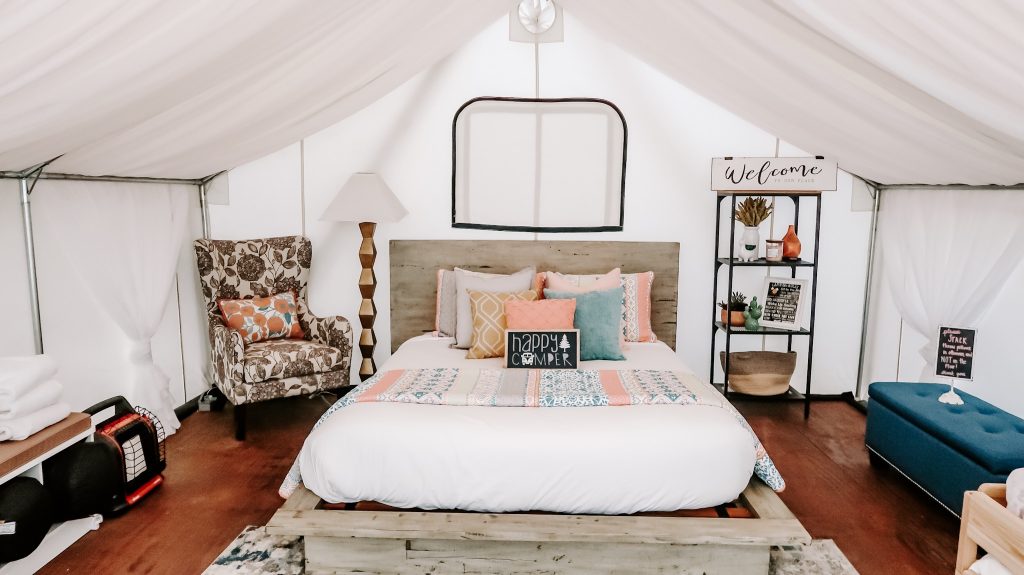 This beautiful glamp offered a queen bed, wooden decks, furnishing in campground area. I love how they decorated it, I'd love to come bac and stay here.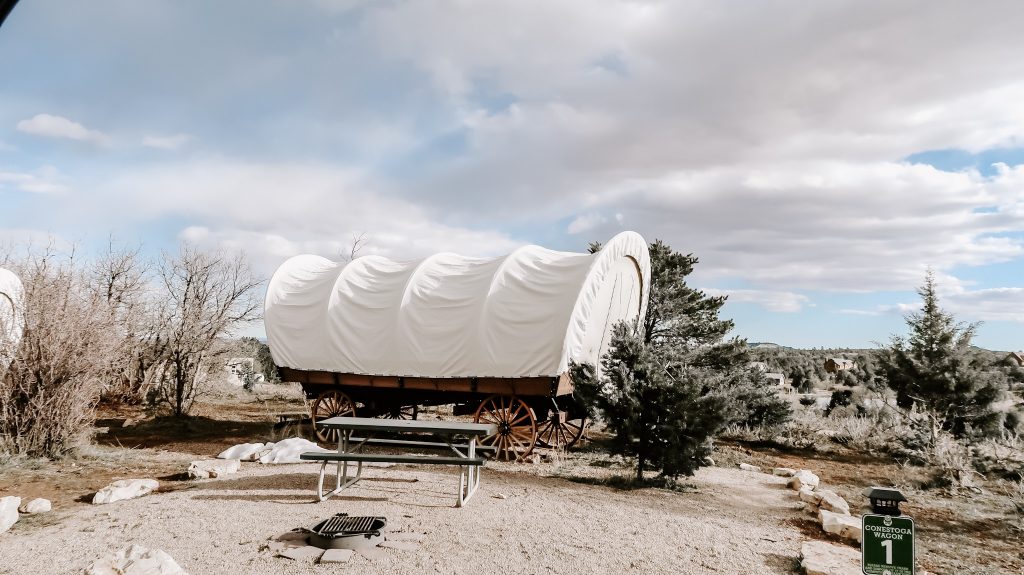 The kids' favorite was the conestoga wagon. It doesn't look very big but I was surprised to find that it sleeps up to 6 people with 1 King, 2 twin/twin bunk beds.
We stayed in one of their vacation homes which could sleep up to 16 people but they have other vacation homes that sleeps 6 all the way to 35 people. Besides these lodgings I've mentioned, you can also park your RV or bring your own tent so there are options for every budget.
Watch the video below for the tour of our vacation home. We kept talking about how fun this would be for a family reunion or a trip with our friends' and all their kids!
After the kids stopped screaming out of excitement while running around all over our vacation home, unpacked and settled down at the house, we checked out their restaurant, Ray's Restaurant. I'll be honest, all of us didn't expect much since we were by Zion National Park after all in the middle of nowhere, but we all ended up being super impressed with their food! Their prices were much cheaper than we had expected too, don't you just love that?
Click here to see their dinner menu. I highly recommend their chicken pot pie, fish & chips, and fried ice-cream. SO good.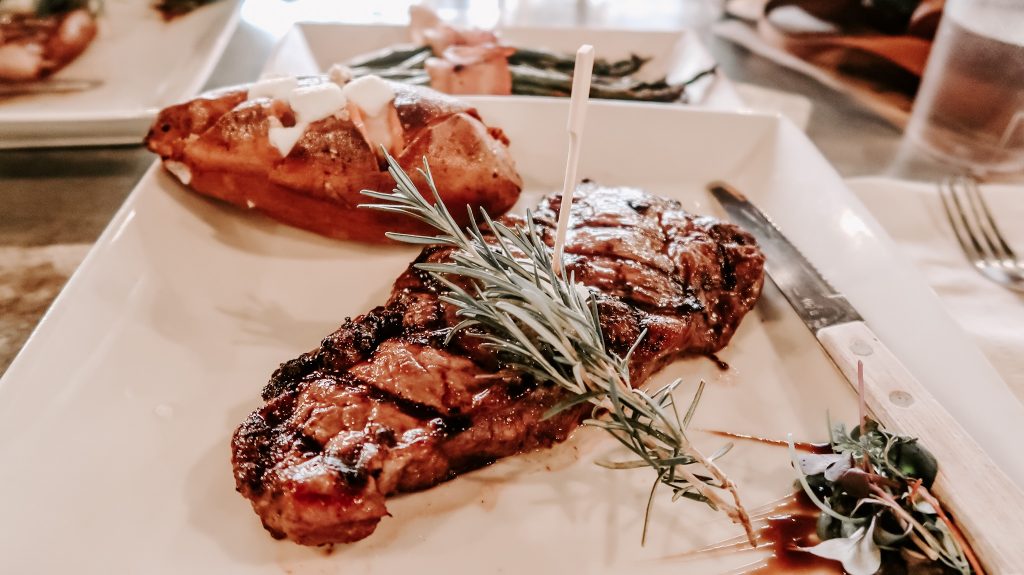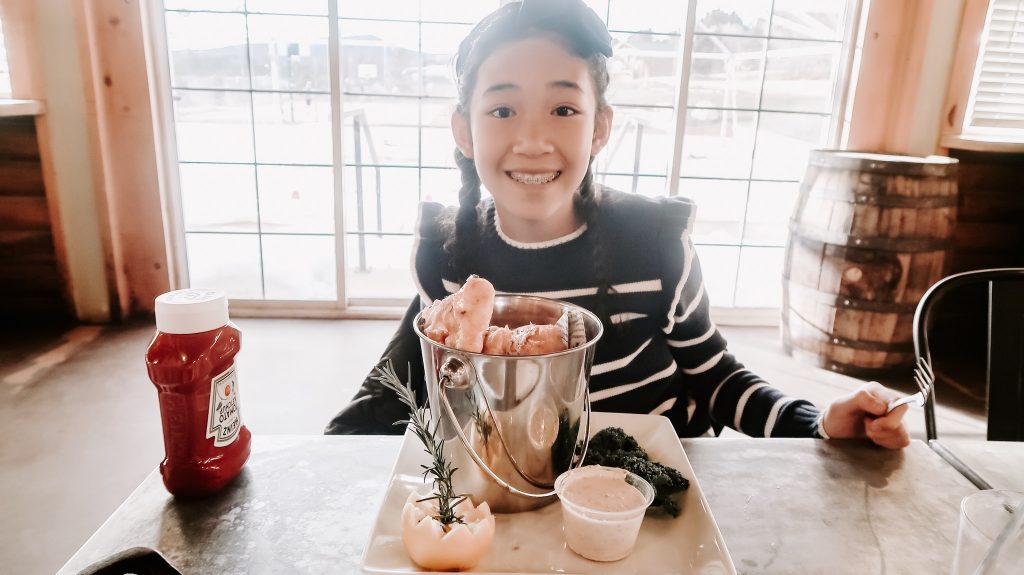 Fish at Zion, skeptical? It was delicious with huge chunks of fish meat, crispy and at great portion. I thought their tartar sauce was really good too, I kept dipping my fries in it because it was so good.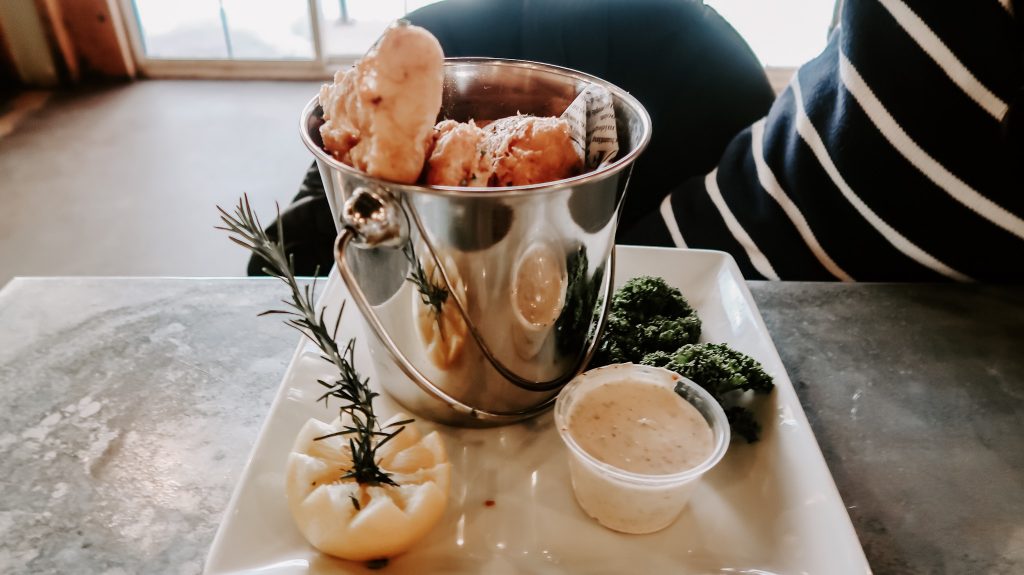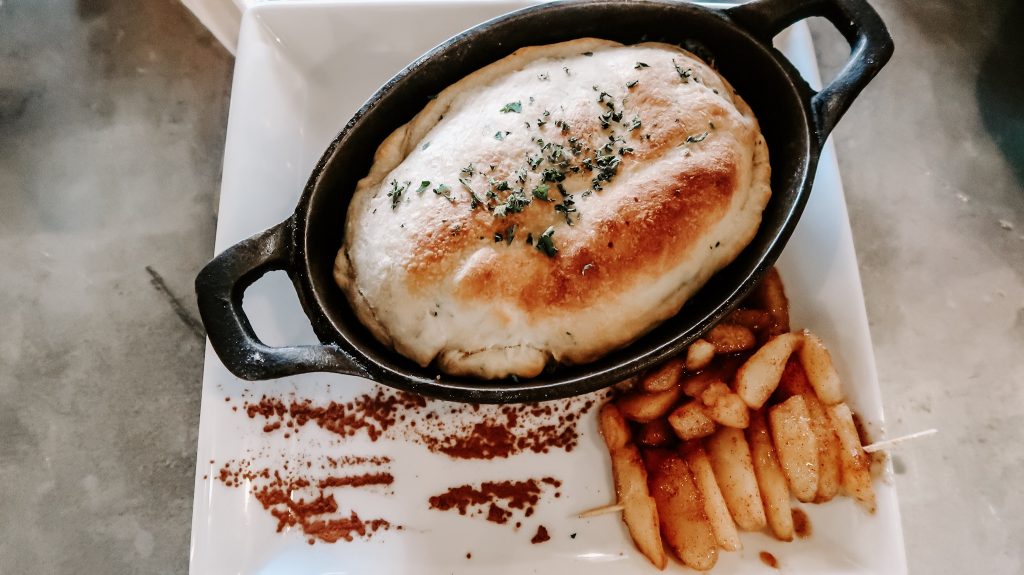 I dream about this chicken pot pie still! Hands down the best chicken pot pie I've EVER had.
Our second day we went on a Jeep tour with East Zion Jeep Tours. It was still fairly cold at Zion so we made sure to wear our coats and bundled up in the blankets they provided for us.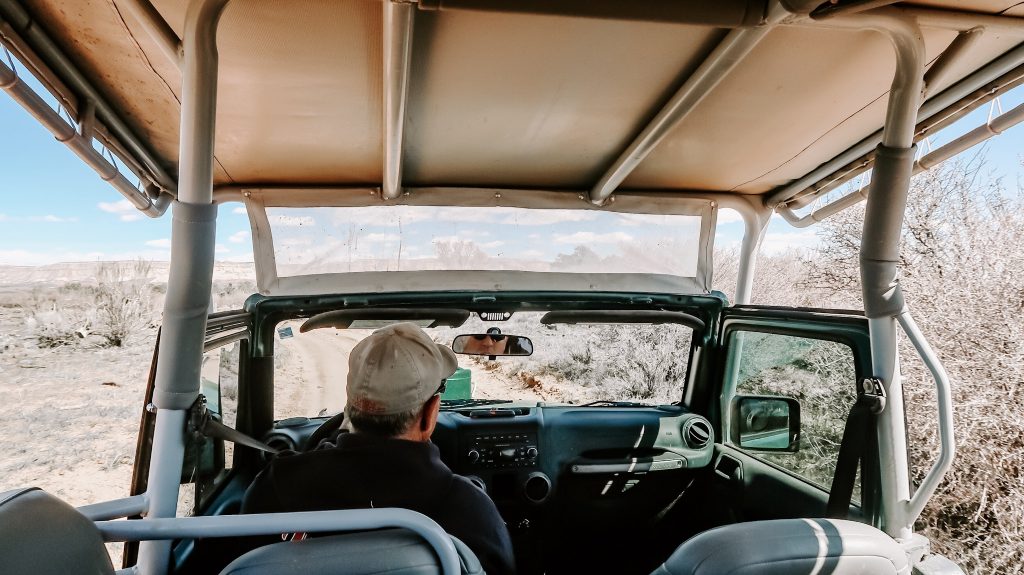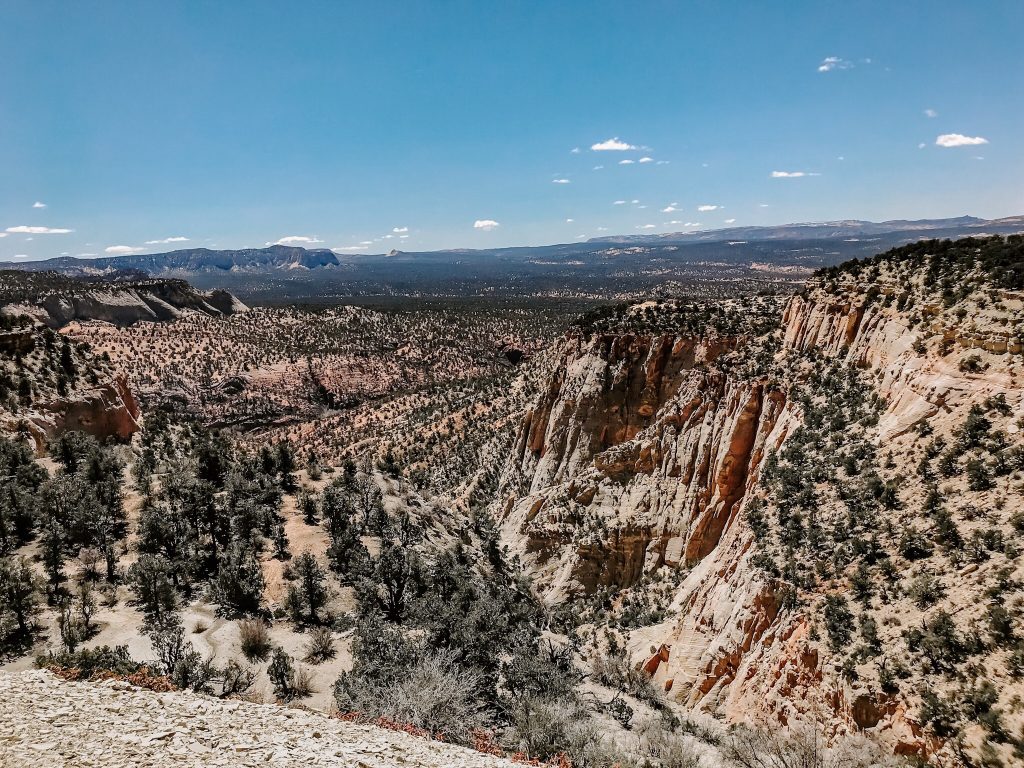 So stunning!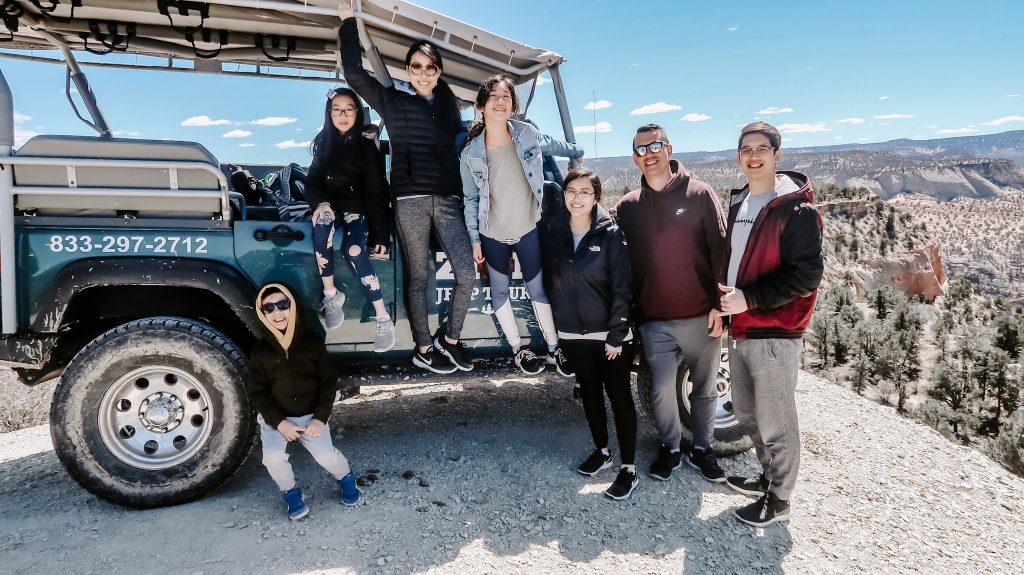 You might be wondering who those extra two people are, they are Jay's brother and our SIL, Jen! We were so happy they were able to join us on this trip.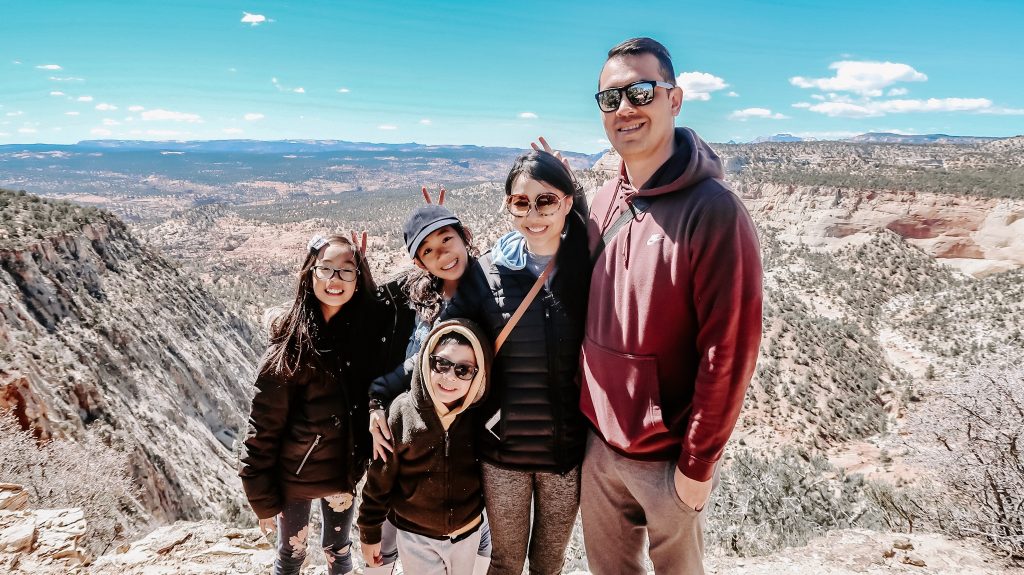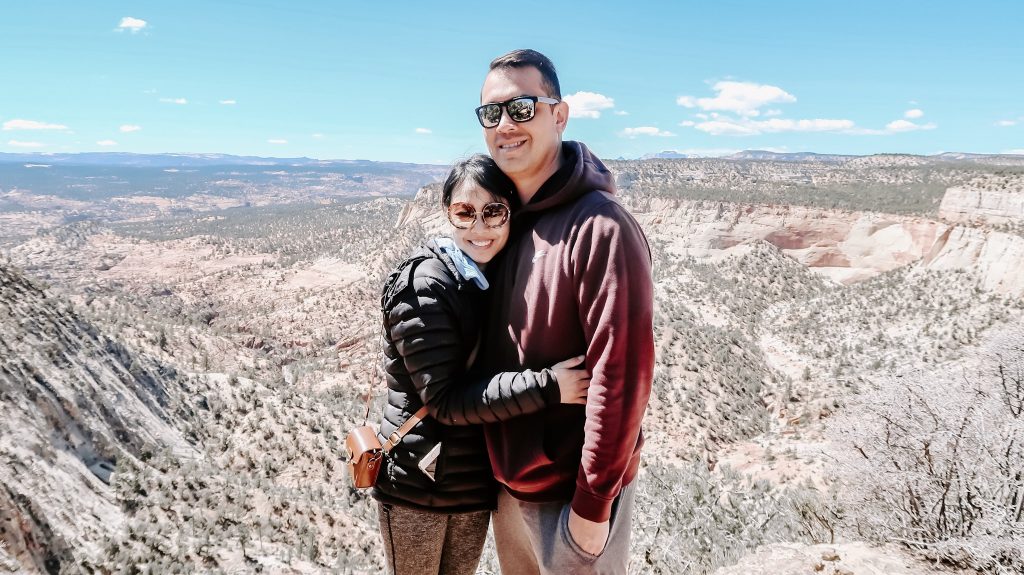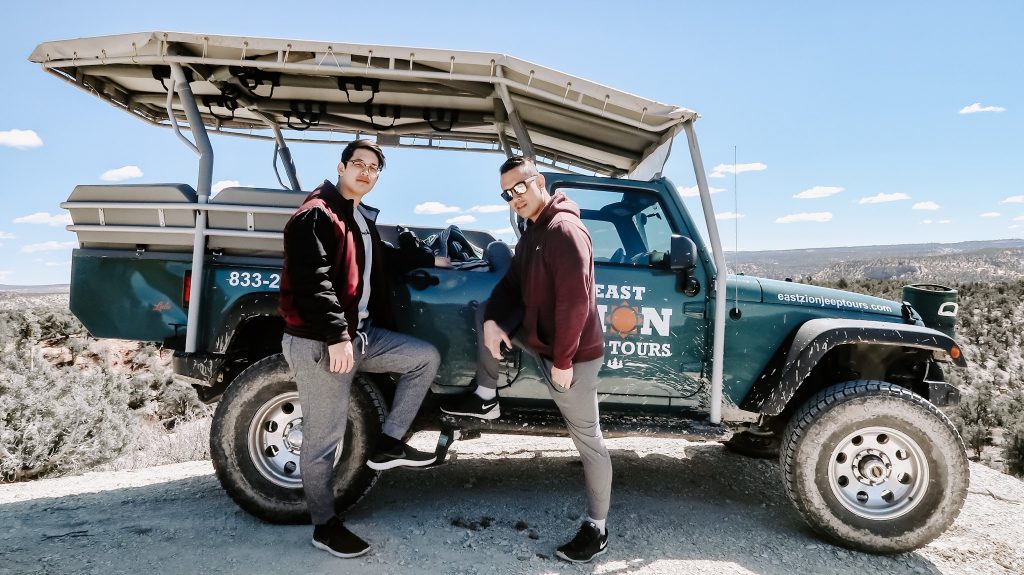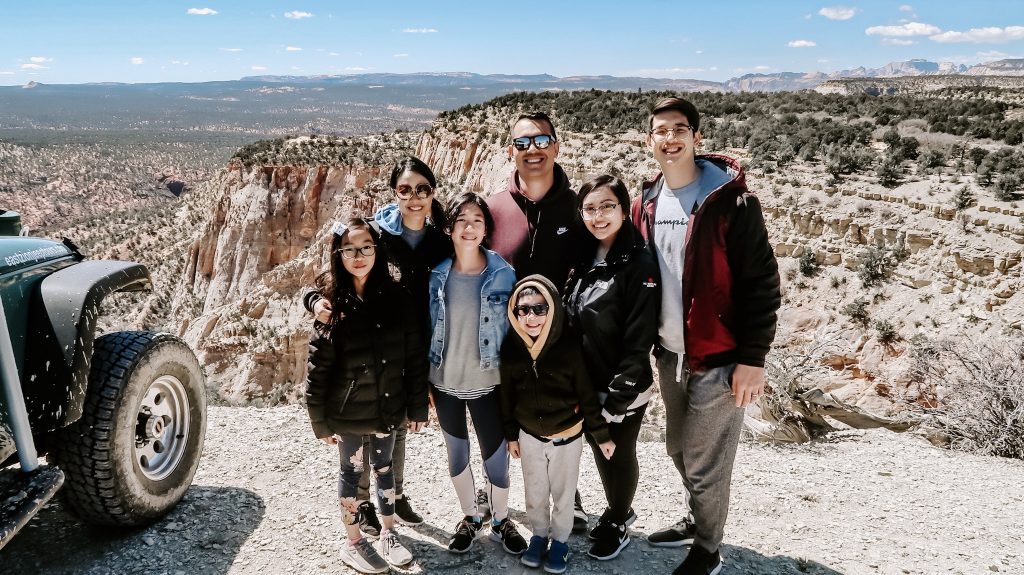 Later that day we went to Zion National Park and went on a hike. It is so beautiful there!!! Everywhere we looked was photo worthy. And did you know that if you have a 4th grader, the whole family gets into all the National Parks for free for a year? One of my readers kindly told me about it the day we arrived at Zion so we were able to get in the park for free! Go to this site www.everykidinapark.gov/get-your-pass/ to get yours, you take a two-question quiz and then print out a pass. Super fast and super easy.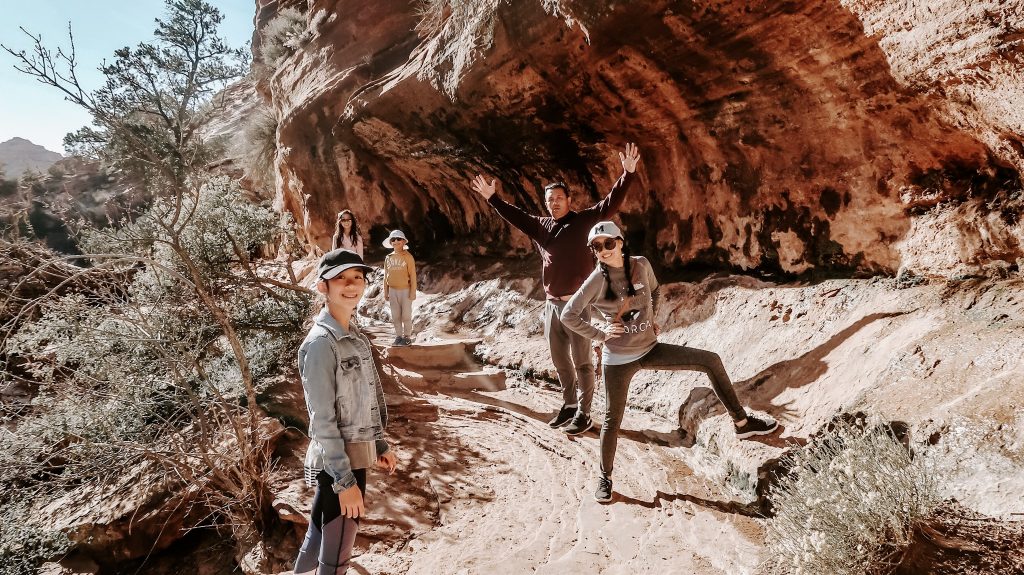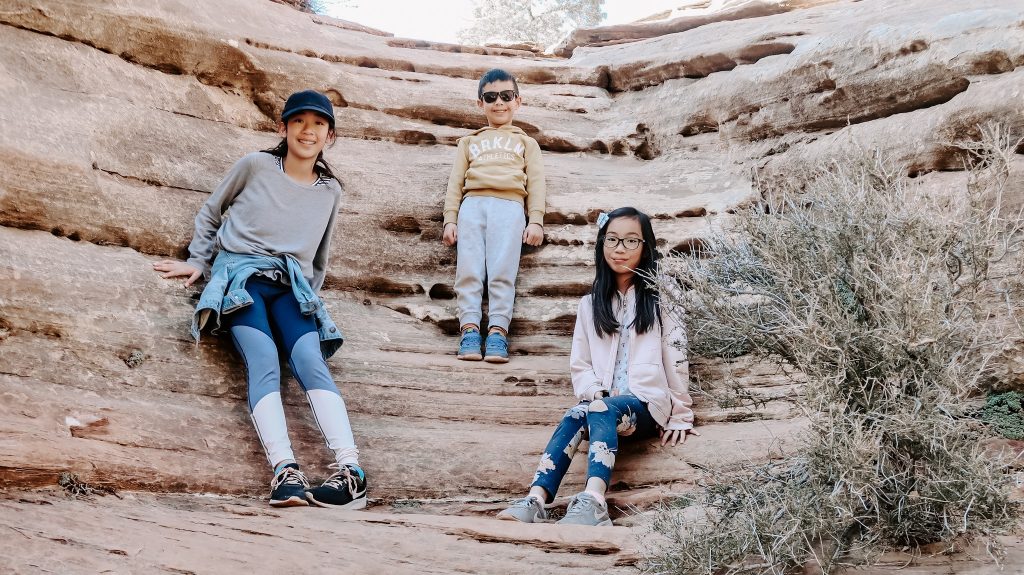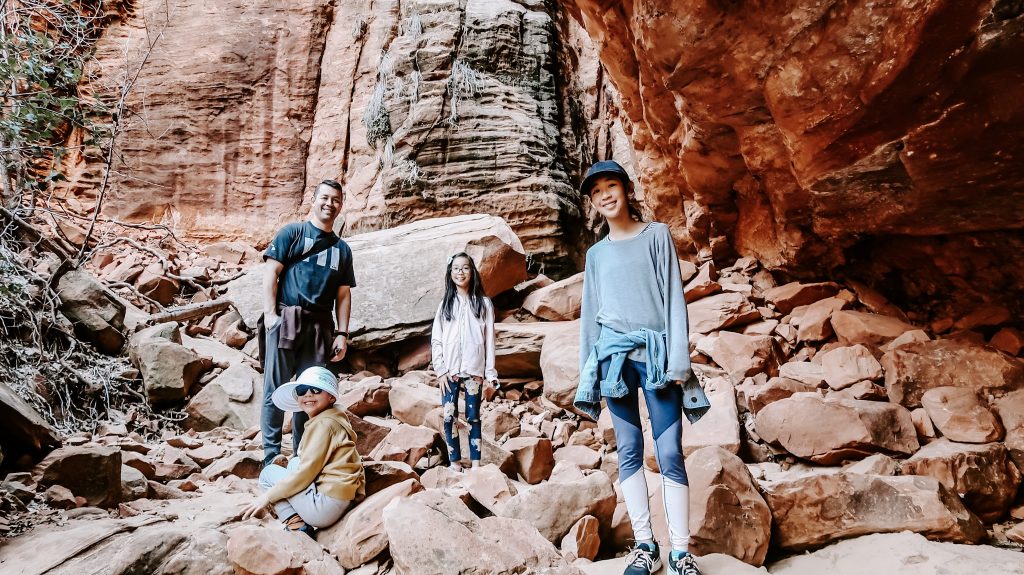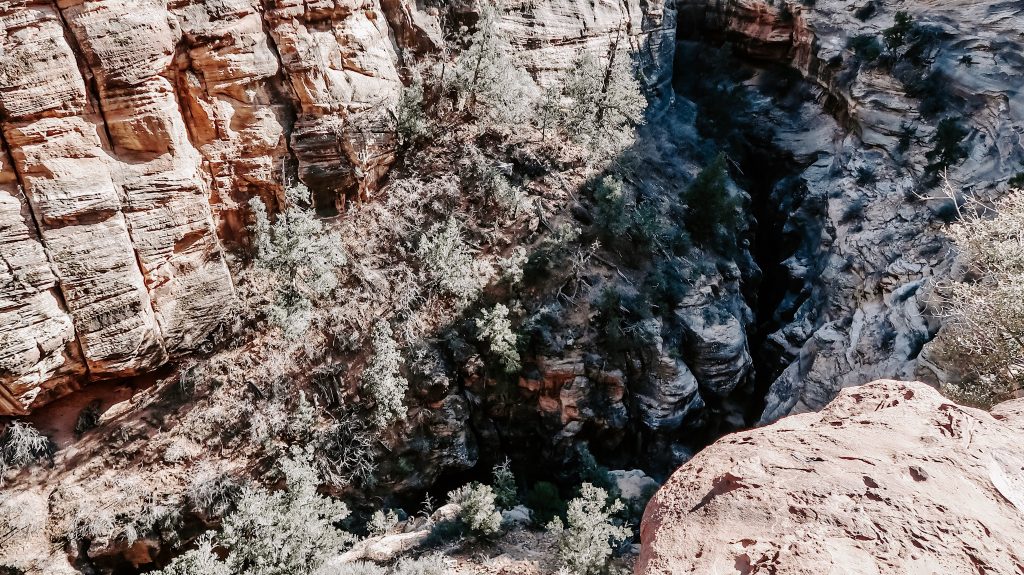 This is the only time I see Jay with anxiety, when the kids are high off the ground, as Jay is very scared of heights. I am usually the one always paranoid and nervous the kids would get hurt so it's pretty funny watching him be so nervous and on high anxiety since he's usually the one telling me to calm down and chill!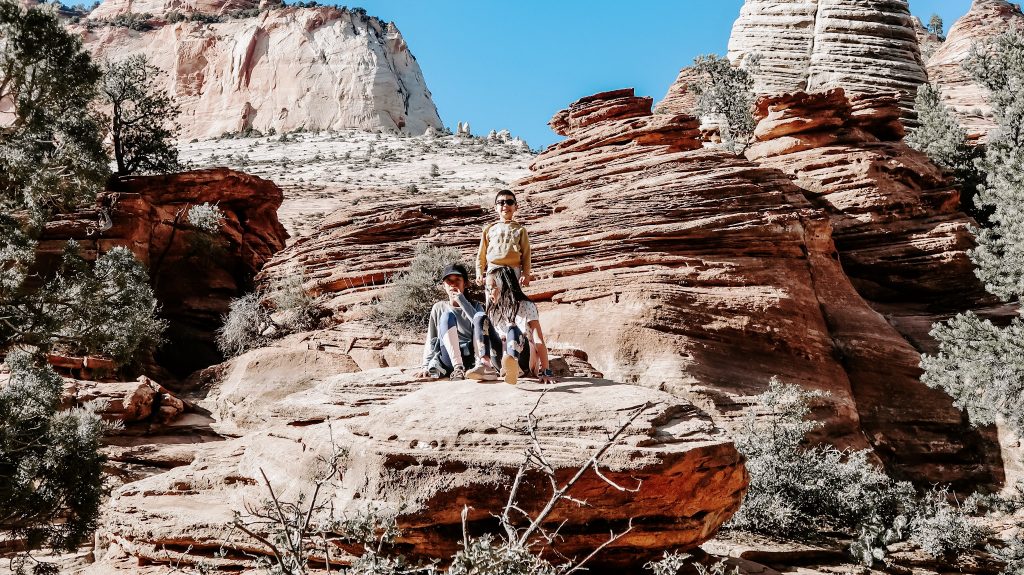 And we made it!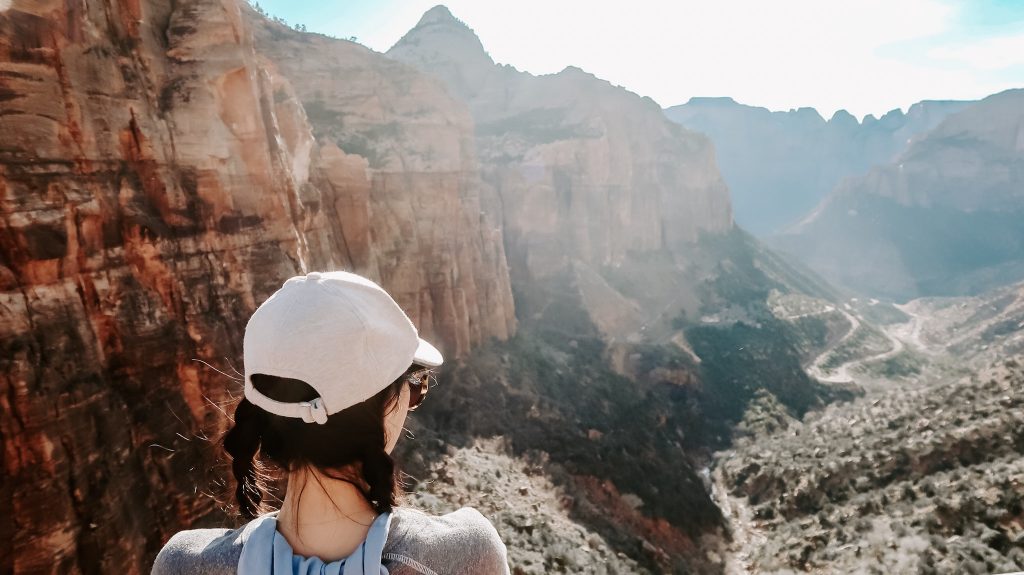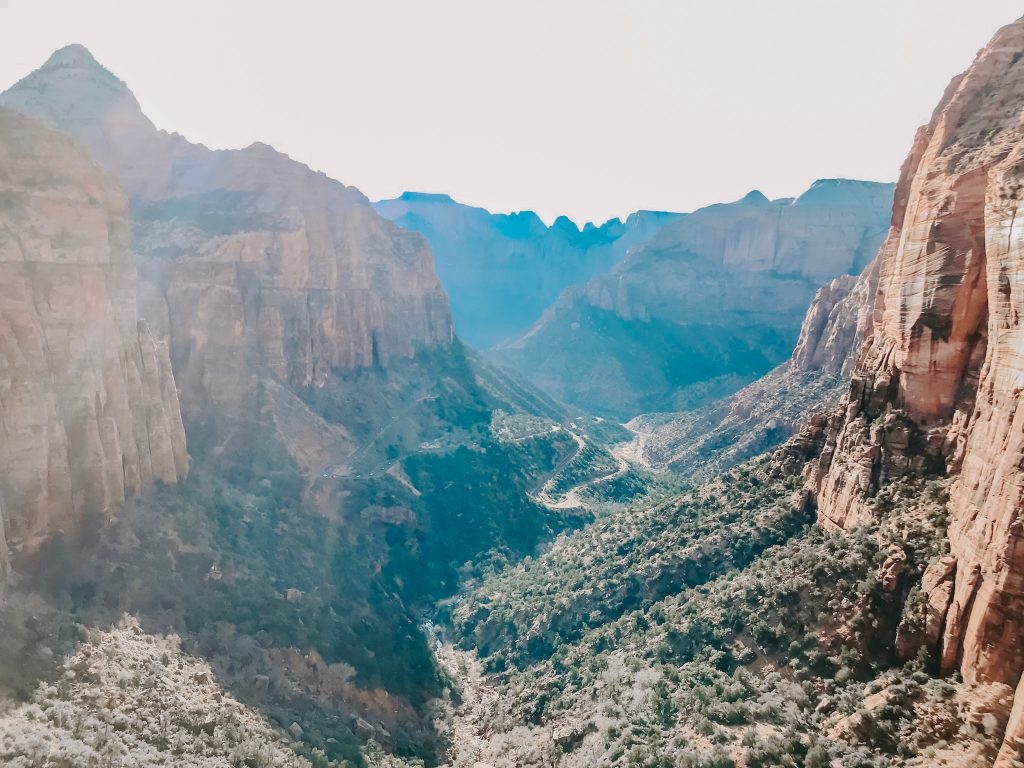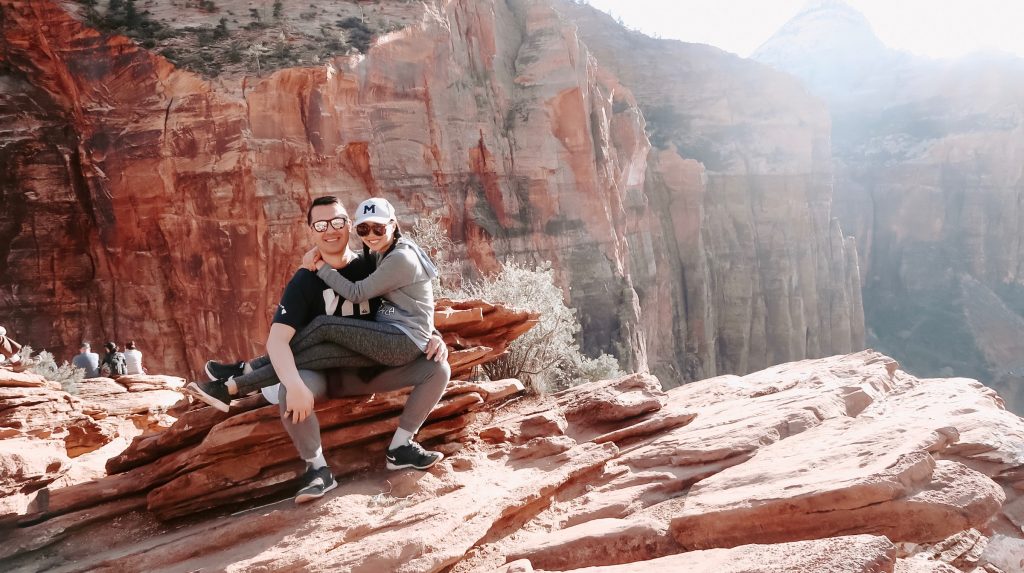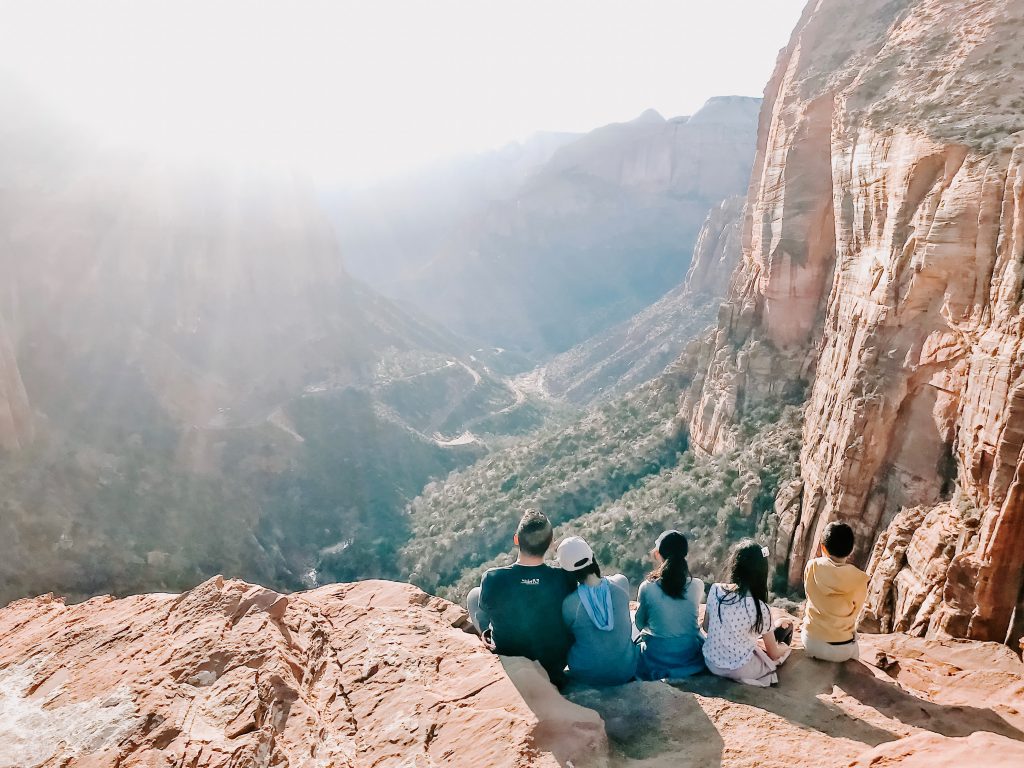 On our third day, everyone except Jay and our son, got to go canyoneering! Zion Ponderosa offers this and make sure you sign up early, the guide can only take 6 people a day. Our son is too young to go(they recommend the kids to be at least the age 10-12), and Jay, like I've mentioned, is afraid of heights so he was more than happy to stay with our son. They got to go hiking and shop at a souvenir store while we were gone.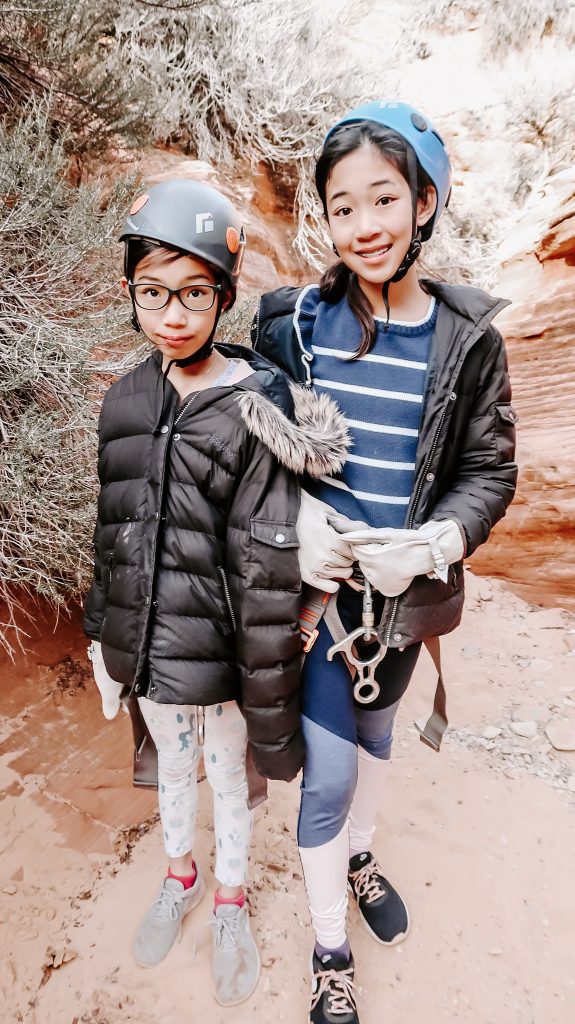 So cute in their gear!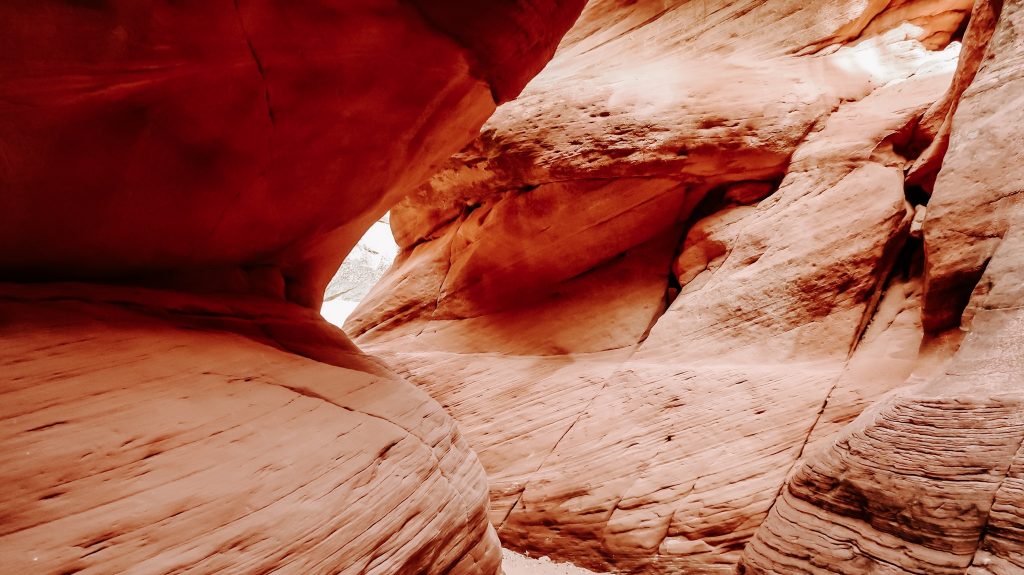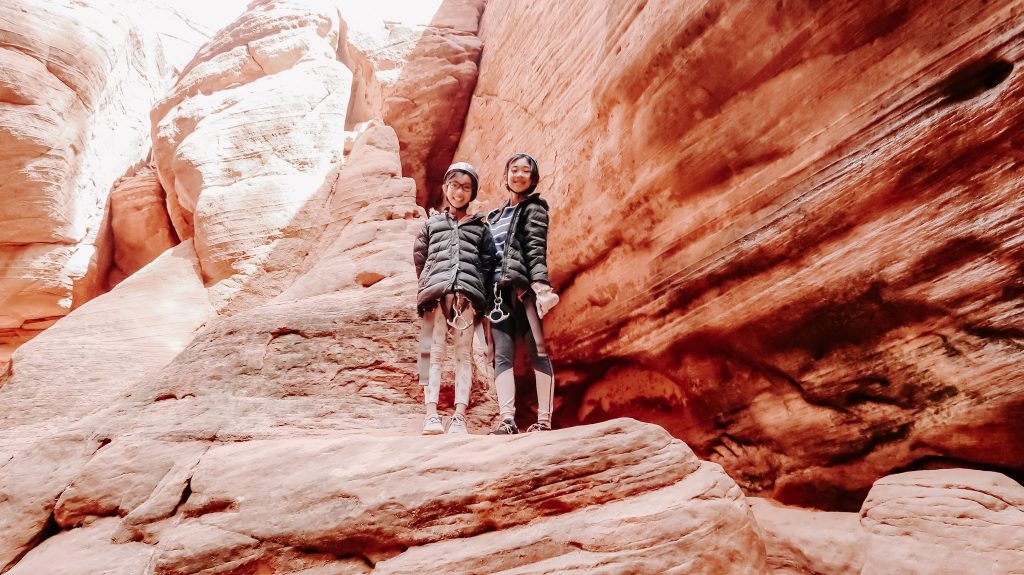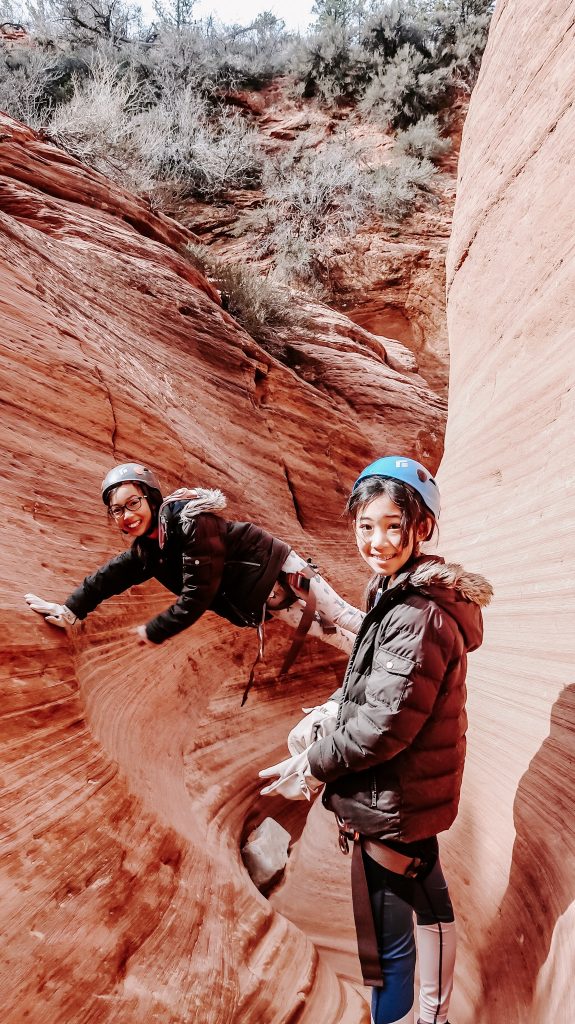 The girls did so good hiking and the scenery was beautiful. For half-day, we got to rappell down 4 times, some higher than others, the highest being 70 ft. high.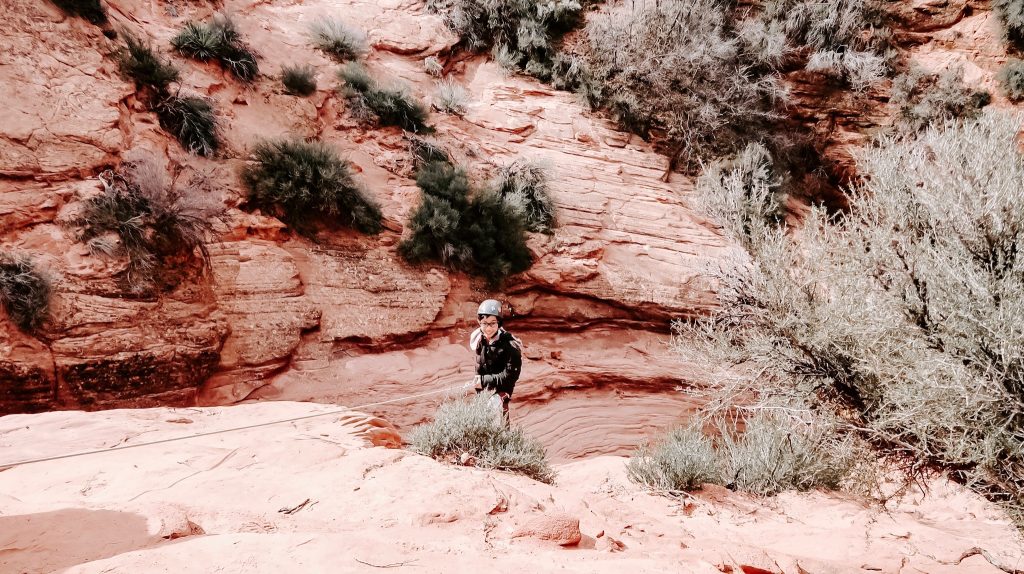 Here is our daughter about to rappell down the highest one, at 70 ft.! They weren't even scared!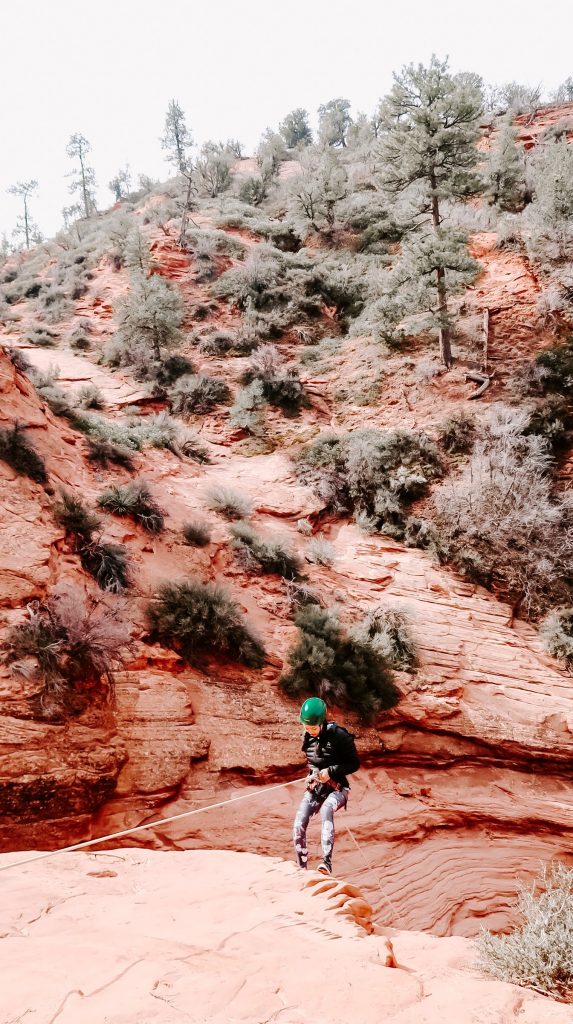 I on the other hand screamed and made our tour guide take a bunch of photos of me in case it was my last.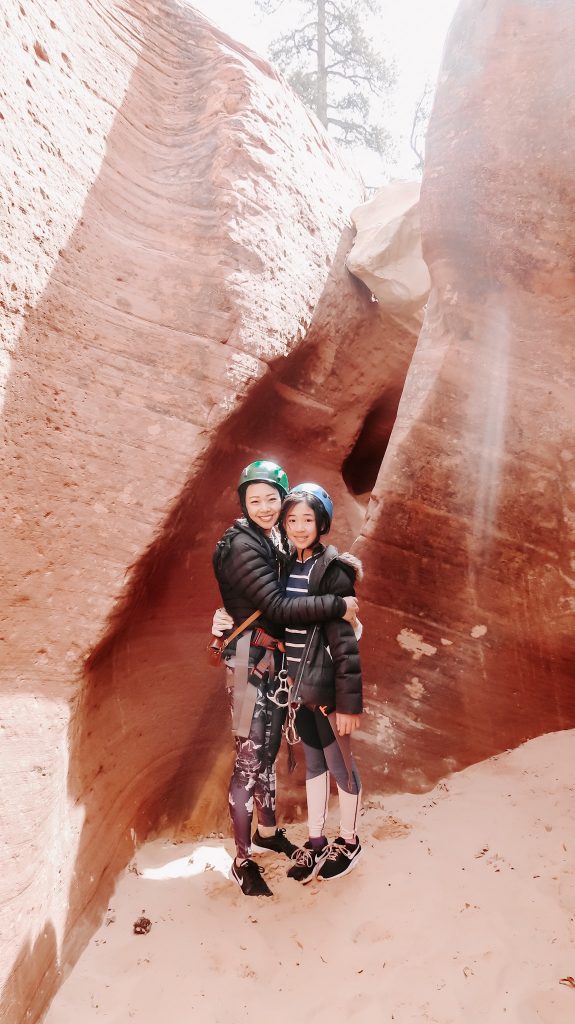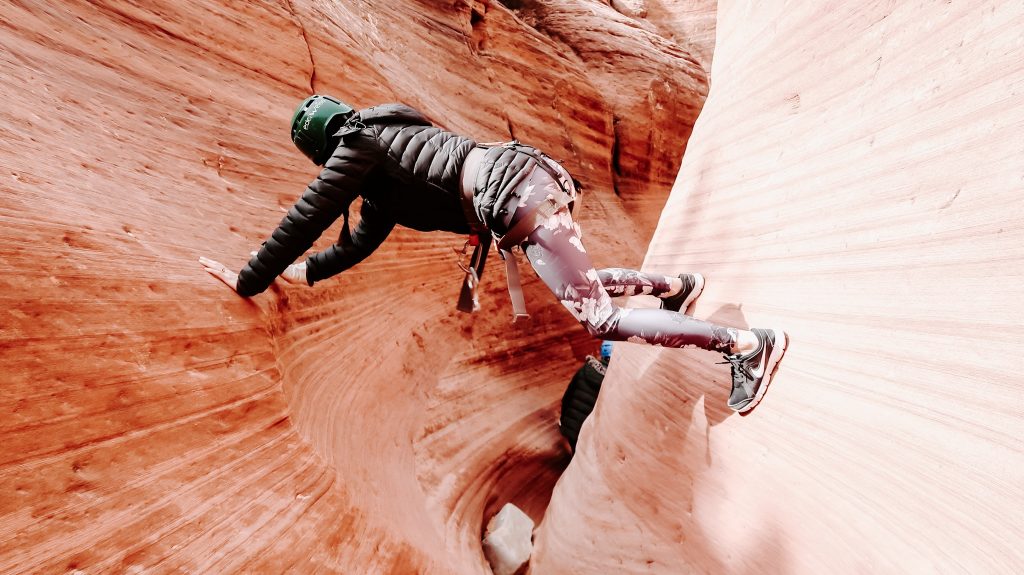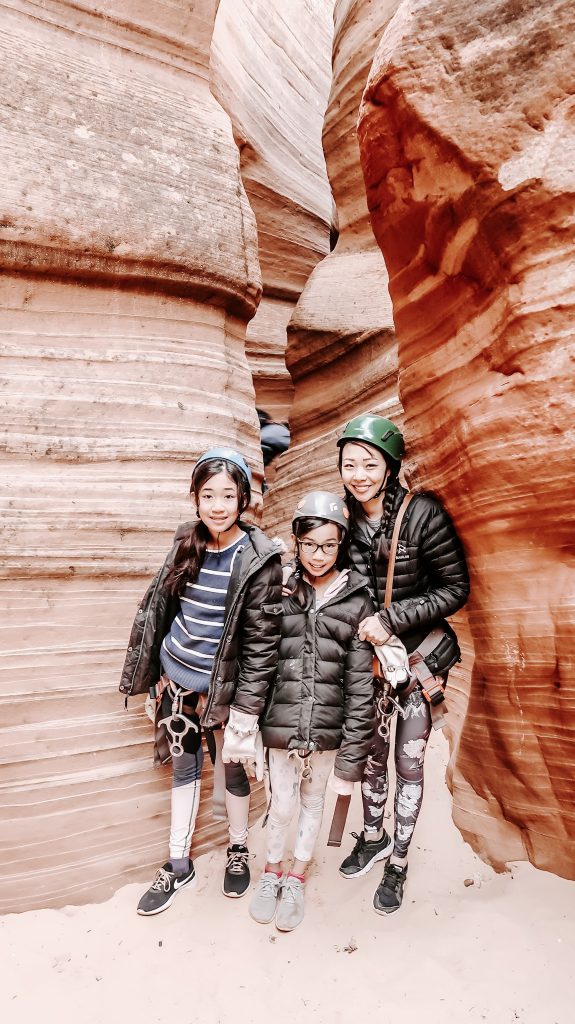 We loved it so much, we talked about how we could go every week! I can understand why people become adrenaline junkies, it's so thrilling and you feel so alert, awake and alive! I want to go again very soon.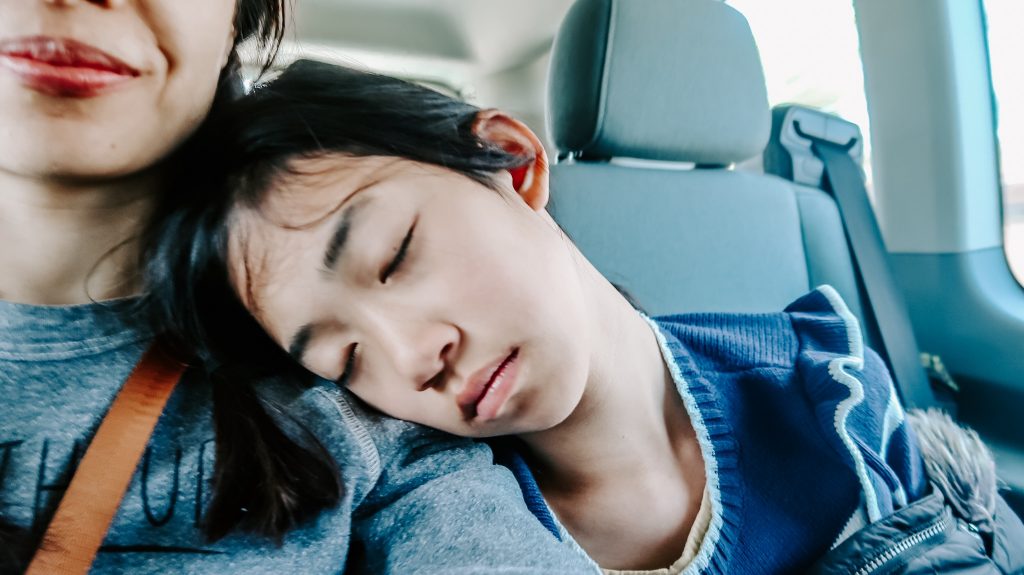 The best part of our adventure was when my oldest child fell asleep on my shoulder when we were driving back home! I think the last time she fell asleep on me was almost 4 years ago so you bet I cherished every moment as I smelled her hair and gave her many kisses. Mothers are so creepy, aren't we?
Then we got back to our vacation home and I took a bath and also a nap. Then we went to Ray's Restaurant again, why not when we were sure we wouldn't find a better restaurant in Zion?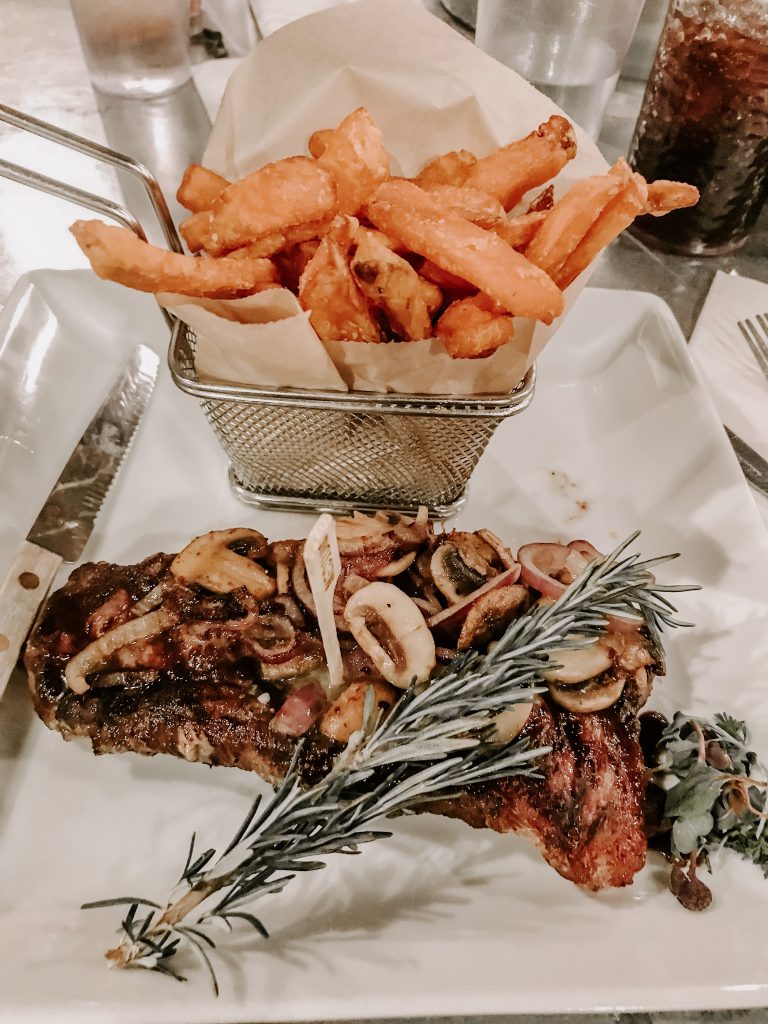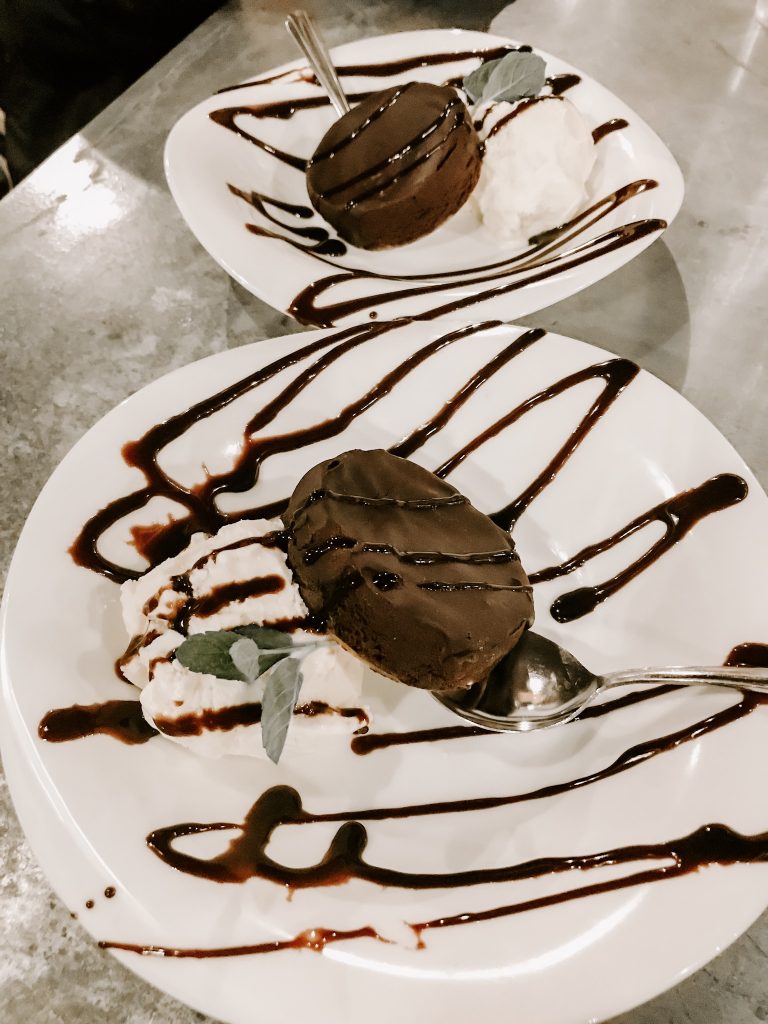 And every night when we got back to our vacation home, we played hide and go seek in the dark where we turned off every single light in the house and had to hide or find in the pitch darkness. I think this was one of the kids' favorite things we did on our trip, they never wanted to stop playing!
On our fourth day which was our last day of our trip, we went zip lining. Our son was so scared and cried two separate times and didn't want to go, but after seeing all of us go and after some waiting and coaxing on our part, he finally went! After it was done he said, "I want to go again!" So he did.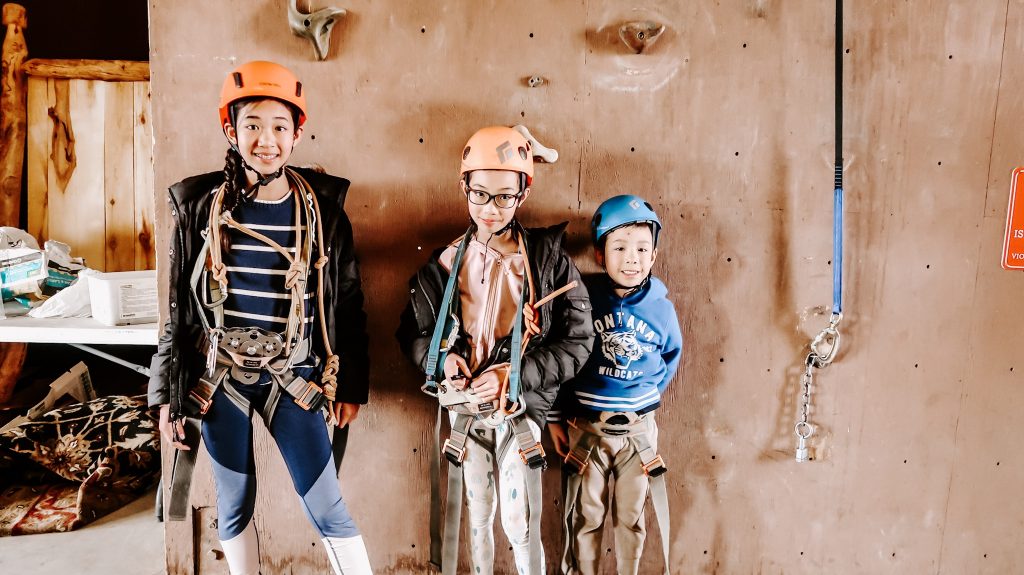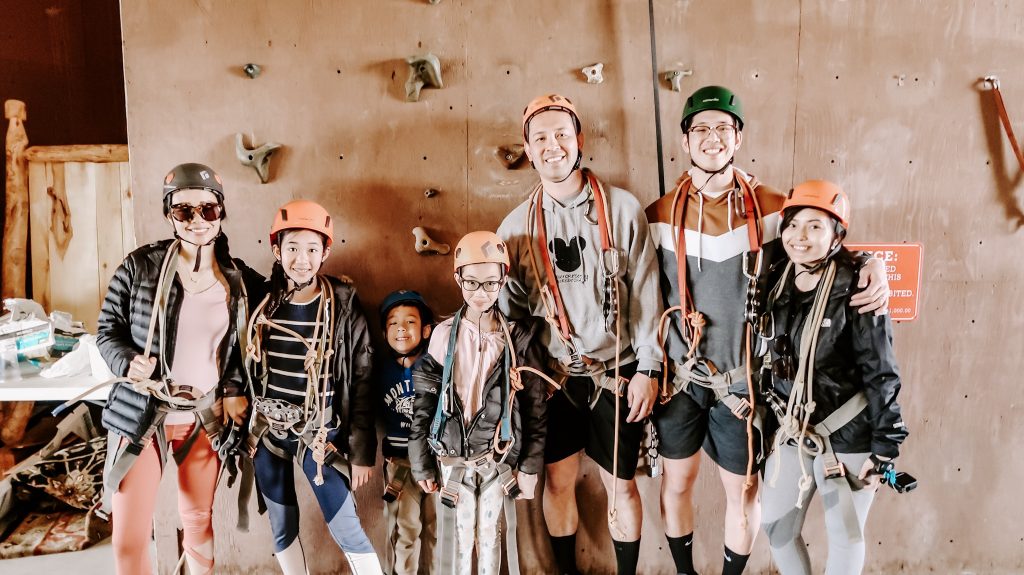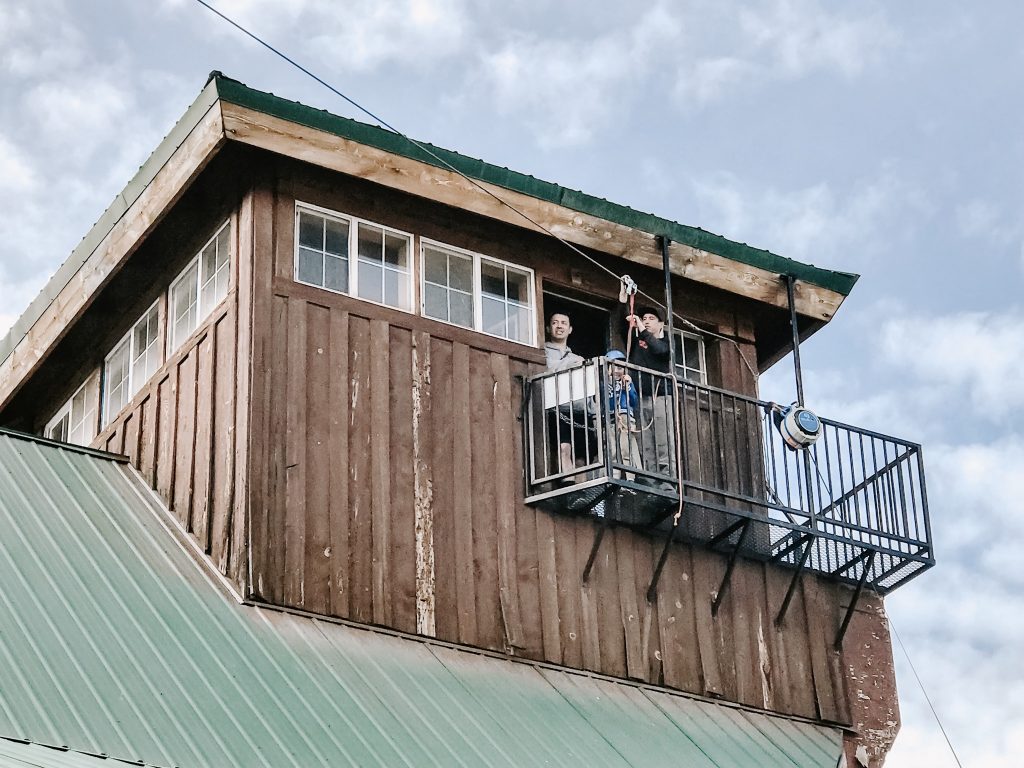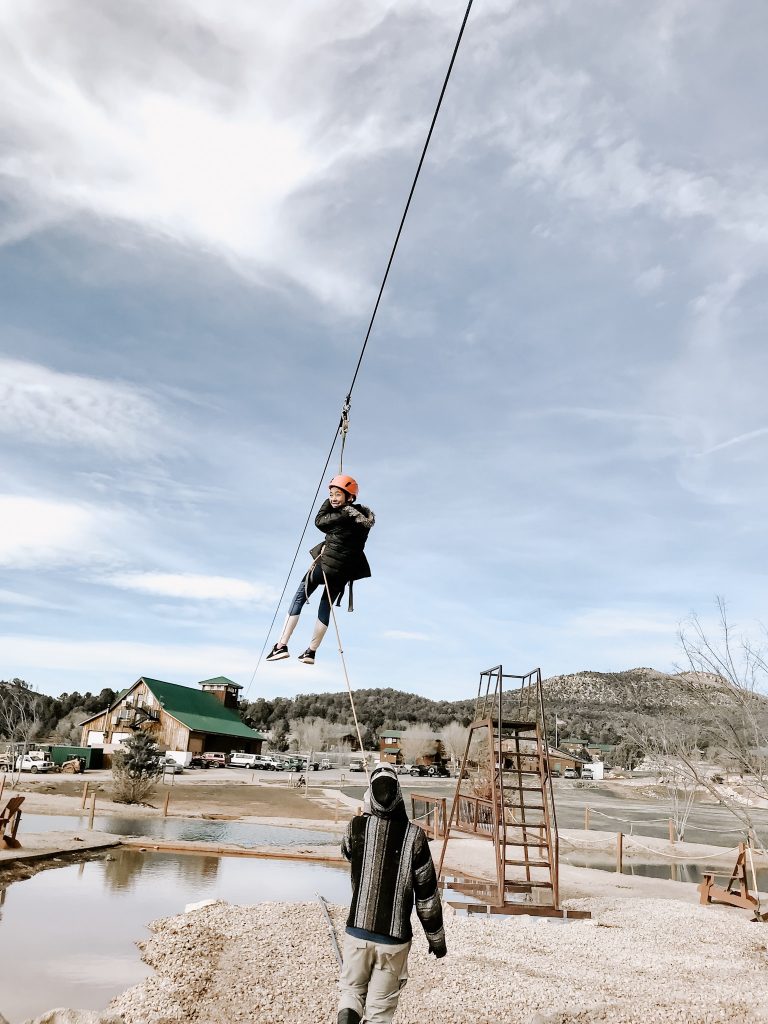 Look at those smiles!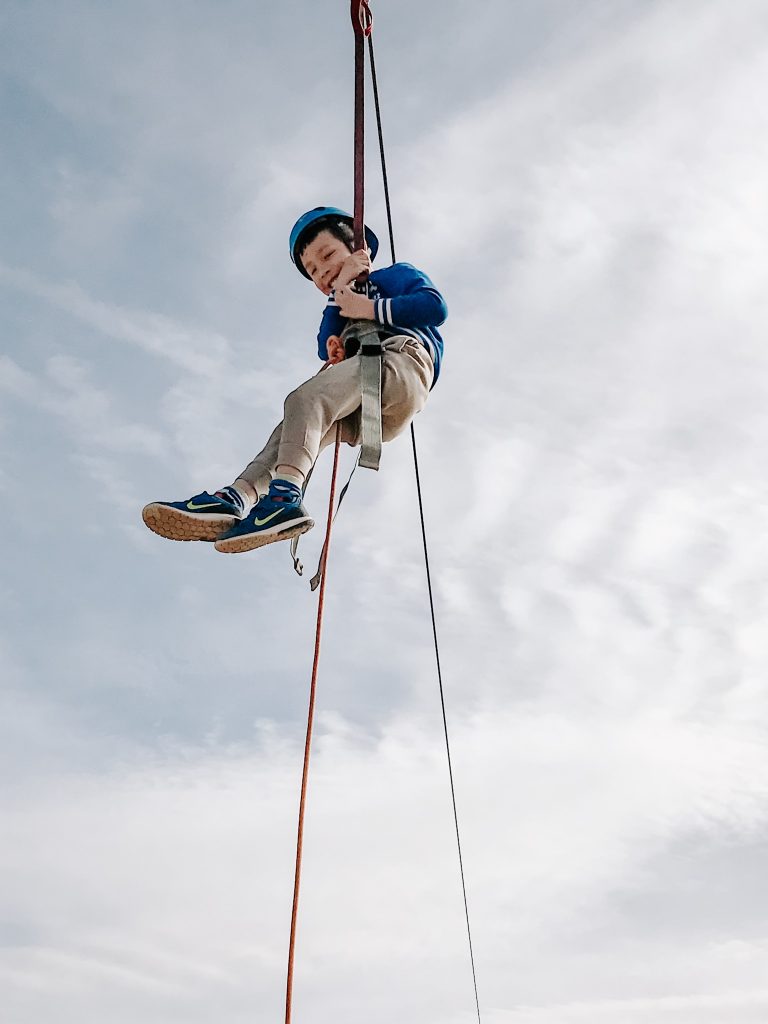 Then we ate at Thai Sapa which is right after exiting the Zion National Park and it wasn't bad! It was a pleasant surprise since we did not expect to get Thai food at Zion.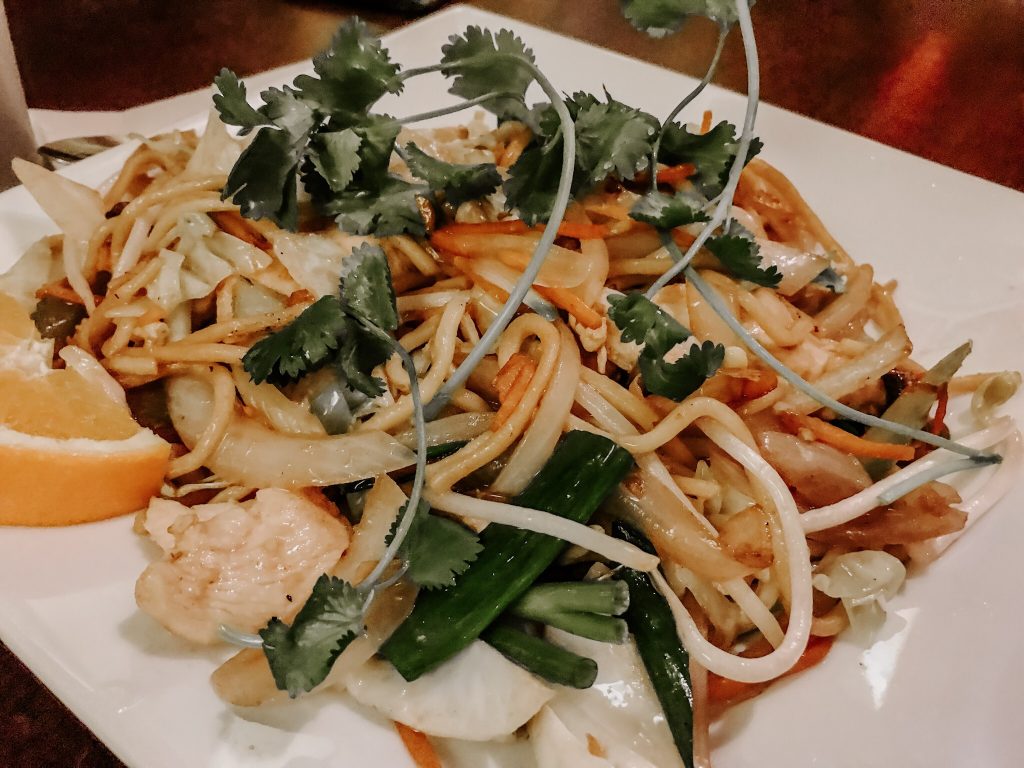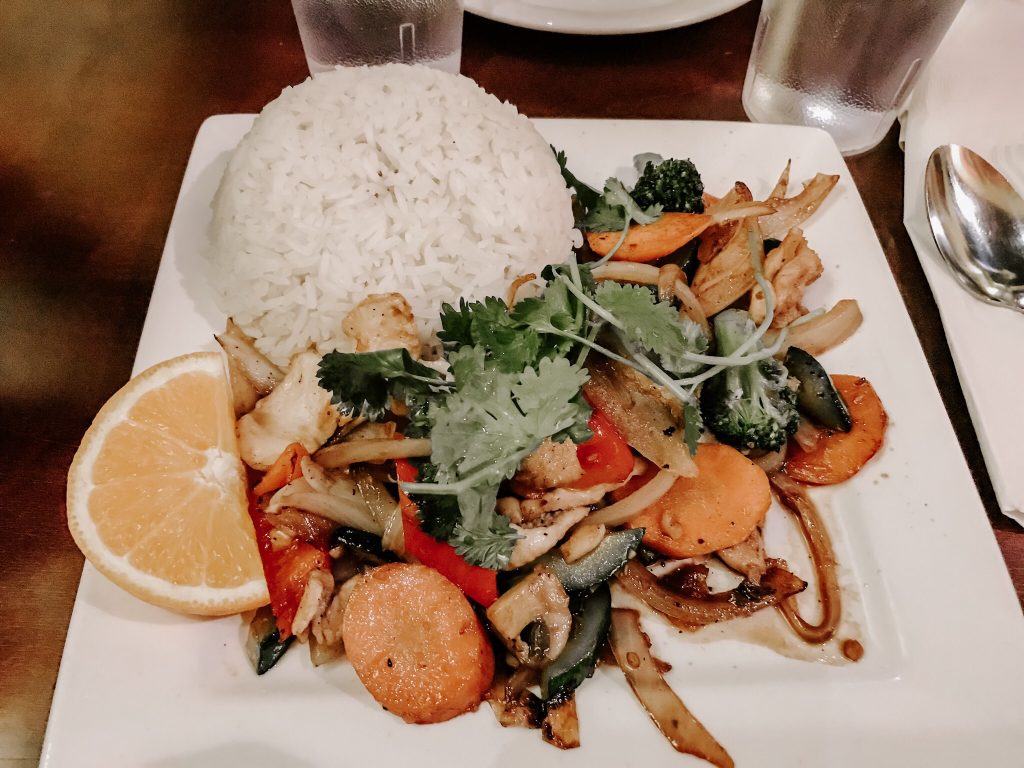 Then we went on our last hike of the trip. We went at the perfect time because as soon as we were almost done with our hike, it started raining like crazy and was super windy.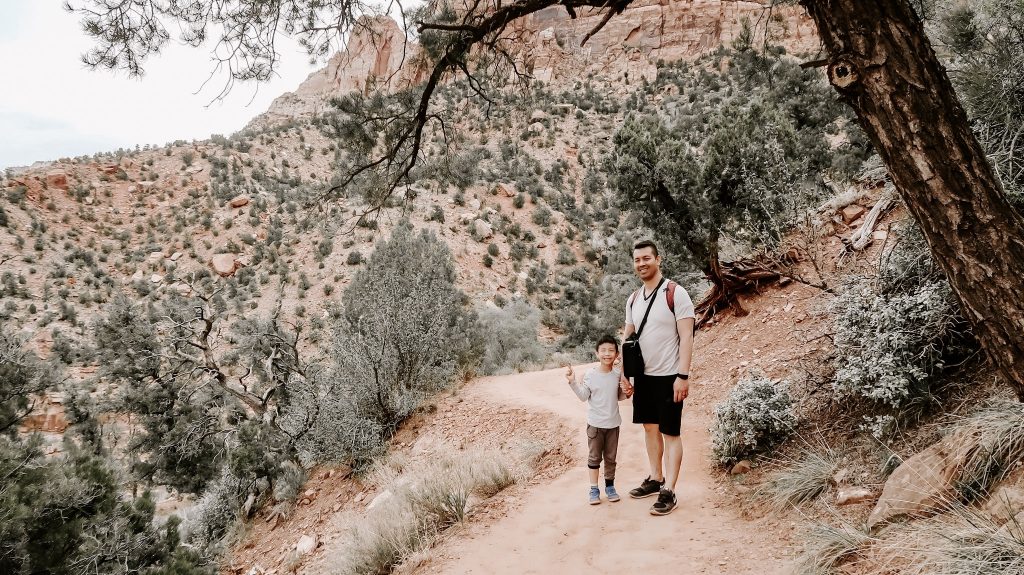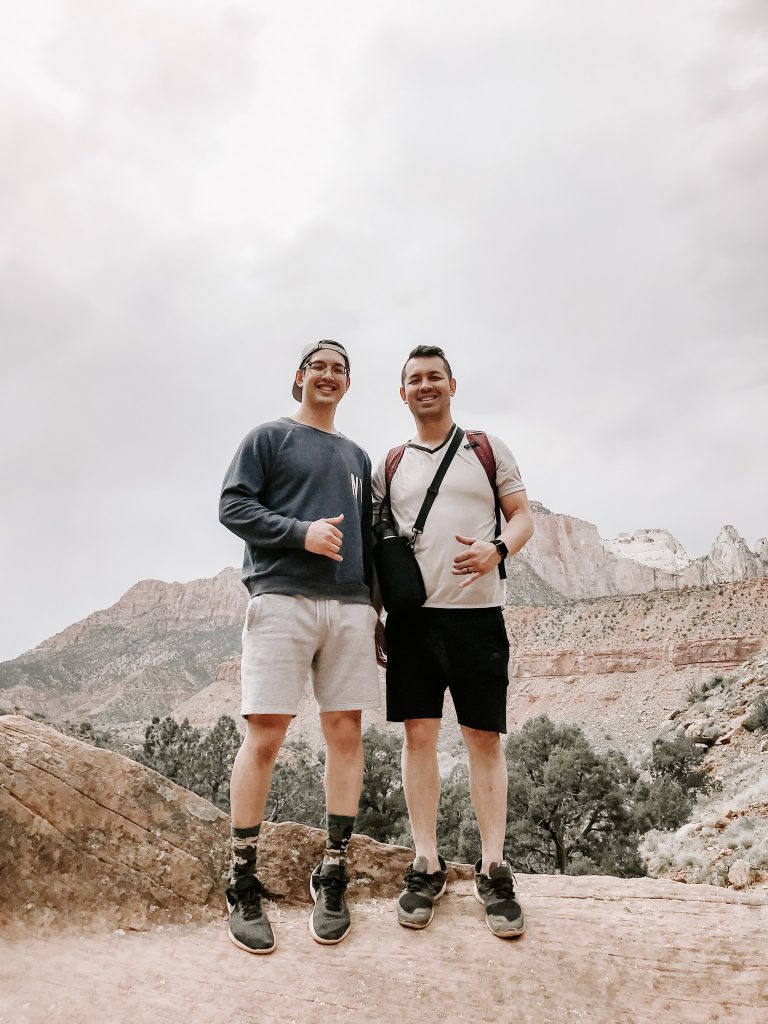 Not pictured: our son right next to them crying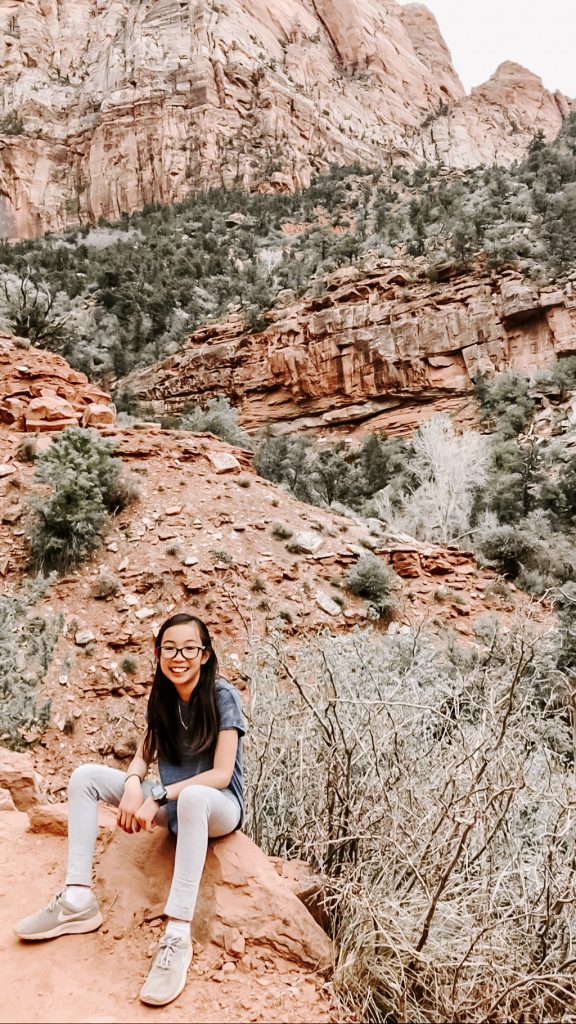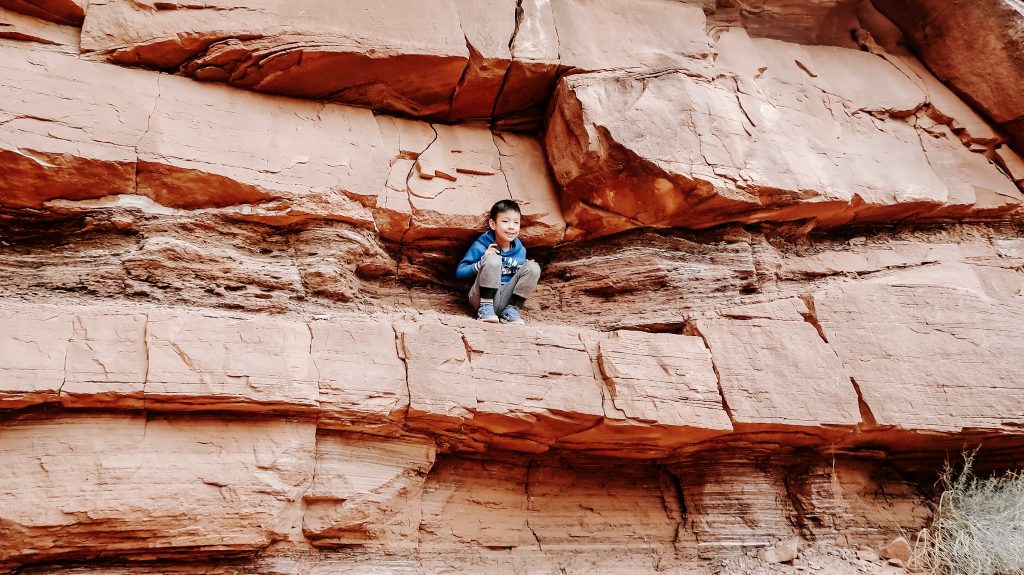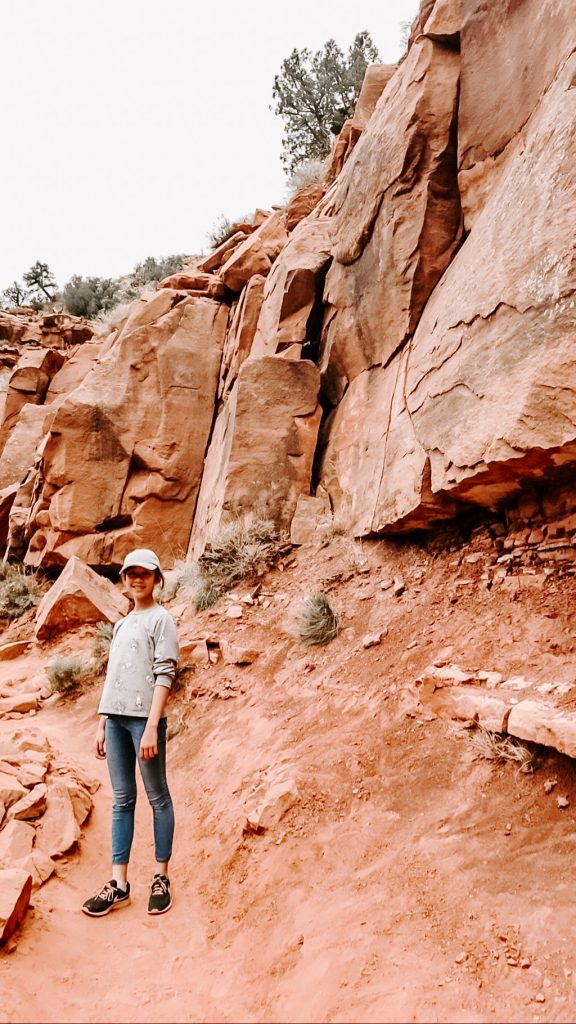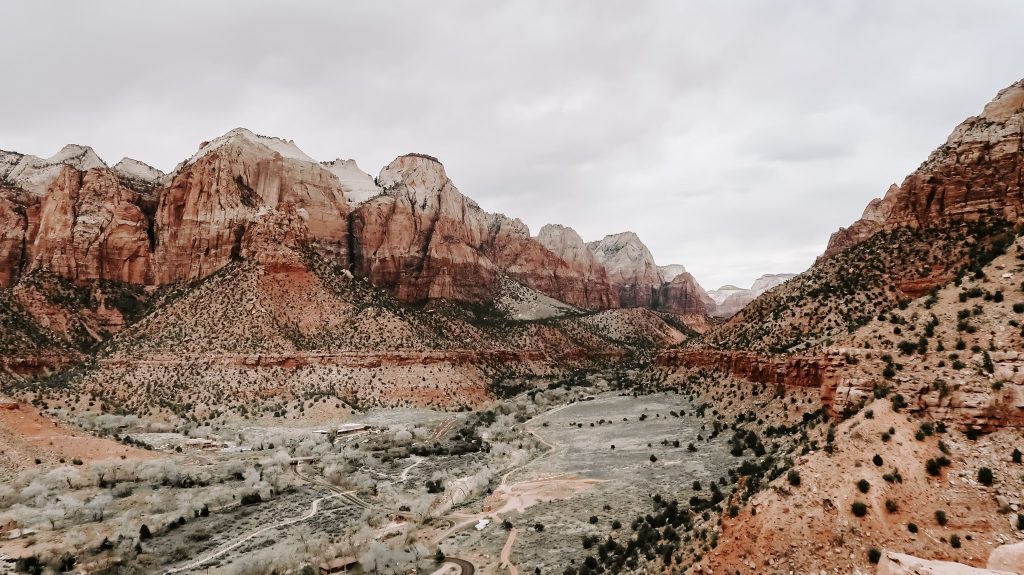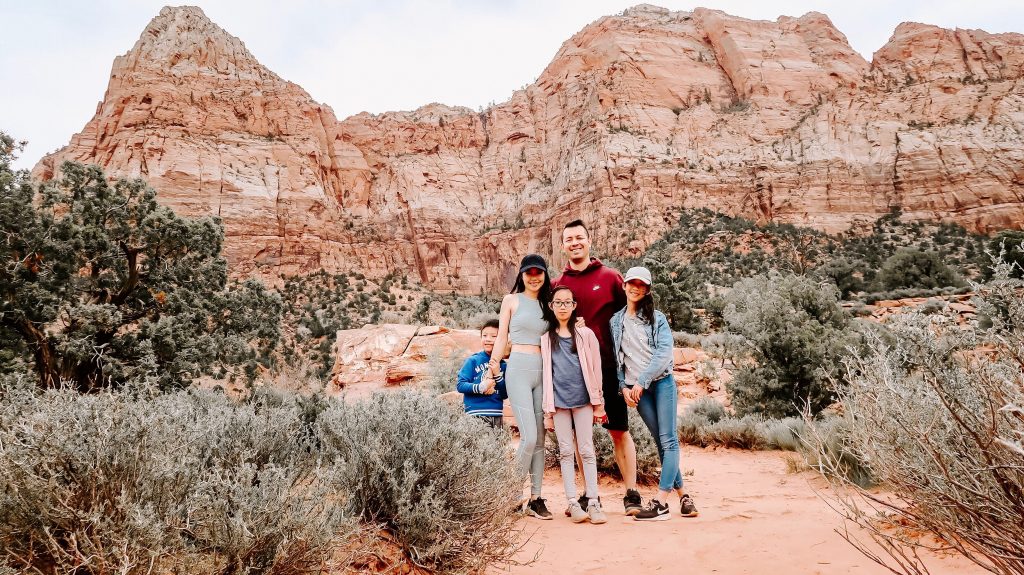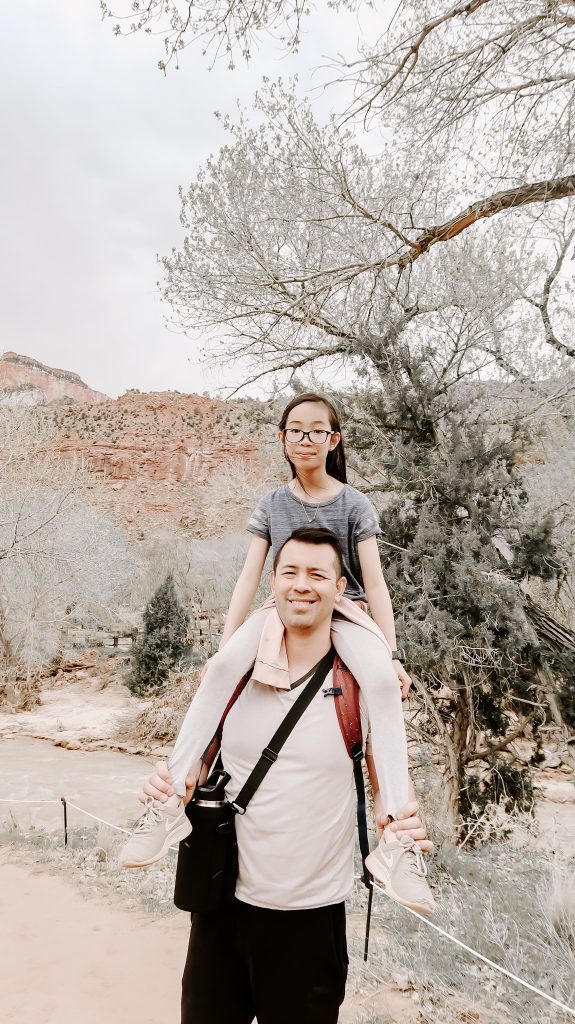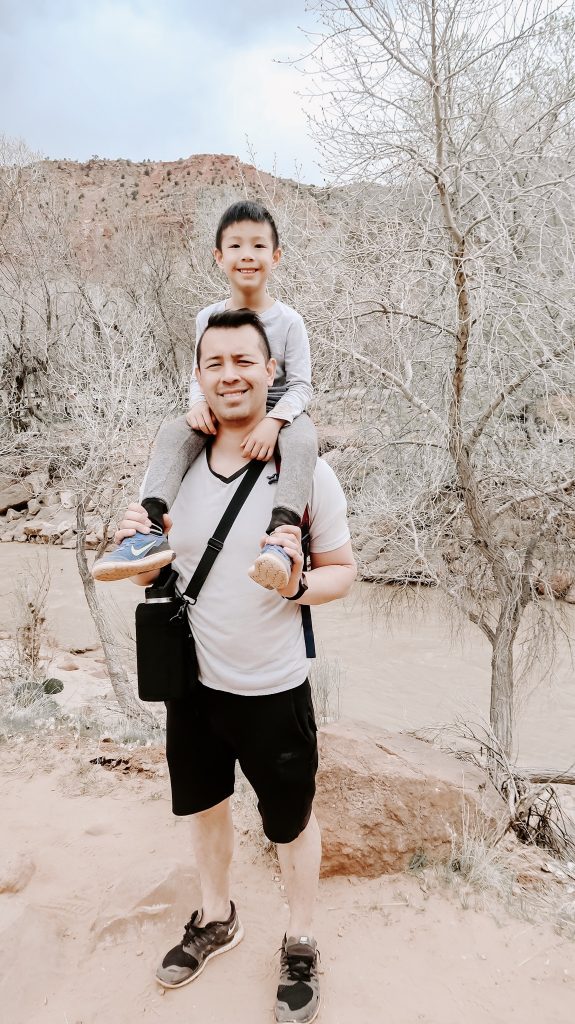 Our trip was so much fun. We love being surrounded by nature, it tends to have a way of making us more grounded. Zion Ponderosa was so amazing with their hospitality and all the fun activities they provide. We got to do zip lining, canyoneering and the jeep ride but they have so much more such as a horse ride, miniature golf, climbing wall, paintball and skee shooting! Check out all their activities here. We can't wait to go back.
A big thank you to Zion Ponderosa for providing us with some of the amenities on our trip for Spring Break! It's such a small world because while we were there, I got DM's from so many people saying they stayed at the exact vacation home we were staying in, or they used to work there, this one girl's parents own a store right by Zion Ponderosa, or they went there for a family reunion or church activity. The internet makes the world seem closer and I love that.