a marjorelle necklace from anthropologie.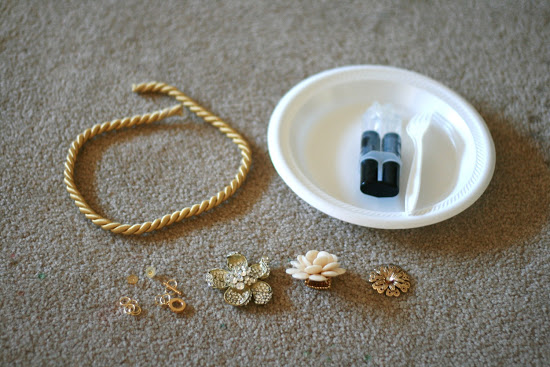 gold rope(wal mart $1.20), epoxy, gold chain clasp, 10mm jump ring gold, 2 gold earring clasps(all from jo ann's for .77 cents each kind), 2 flower rings(baker's $8.00 each), one gold flower(from a necklace I had).
I took out the rings from the flowers and epoxied it onto the gold rope. Then I put clear tape around the ends of the rope from unraveling and then used the clasps, and the jump ring to connect it to the end of the rope on both sides.
and TA-DA!
it took me about 15 minutes to make for under $20 bucks. I saved over $40!