We've all done it before. You know…. wearing a short sleeve shirt under our sleeveless tops/summer dresses. Yes, I'm talking to you LDS women out there. And yes, some of us still do it(me guilty!), it's such a UT/mormon thing but it's not like we think it's cuter that way, we just want to dress modestly and we have no choice when we want to show off our cute top/dresses! But I do gotta admit, it looks the CUTEST just the way it is, without anything underneath. A cardigan is okay, but a white shirt under it? Let's just say we probably won't win a "best dressed" award with that outfit. So with Summer here and too hot for a cardigan, what do you do? Well, we can "modestify" our sleevess tops/dresses!
I bought this dress for $9 as an XXL. (*big money saving tip: XL, XXL's are more likely to be on sale! so buy it and alter it!) So I sewed the sides smaller. (this picture is after the alteration.)
Using the extra fabric I had from cutting up the sides, I cut 2 rectangles.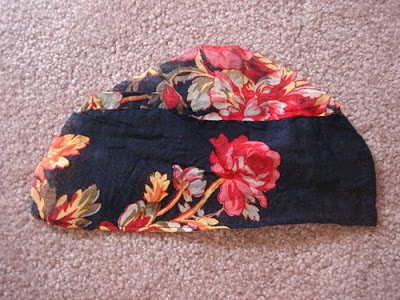 Then cut the top part into a half-round shape.
Using a stitch length 5, sew the top part(curved part) of the fabric.
The sewing machine will automatically bunch it up but make sure it's even and flatten/bunch it as needed. To flatten it more, simply grab the bunched part and pull it outwards. To bunch it up more, simply grab one string from one side and pull on it while pulling the fabric closer together.
Pin it onto the sleeveless part. Make sure the middle of the sleeves matches up with the middle of the sleeveless seam.
sew it (stitch length 2.5) right along the seams.
That's it! So simple!
no need to wear a shirt underneath, hooray! 😉
This is another dress I did. There was only one left and I fell in love the moment I saw it! Isn't it so Anthro? It's a very good material and the fabric has leaf engravened designs all over it.
I did the same thing as the dress shown above but using the fabric from the pockets it had. This dress was a size 6 so I altered the sides smaller but it wasn't enough fabric for the sleeves. I didn't even know this dress had pockets but good thing it did because I wouldn't have been able to add on the sleeves.
And viola! No need for a white shirt underneath! And another tip for modestifying your dresses: Buy a dress a few sizes bigger since it offers a longer length and then alter it to fit you. Use the extra fabric to make the sleeves!