in case you missed my saturday's
post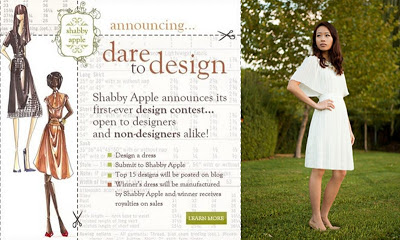 my dress made it to the top 15 for the dress design contest!!! i can't believe the old skirt i found in my mom's closets even made it to the top 15 because the 14 other designs are really great. but of course i'm so happy and grateful!!! so if you'd like, you can vote for my dress #9 by voting here. voting ends monday, nov.15th.
thank you for all your support, you guys are awesome!
onto my DIY project for this week:
my inspiration.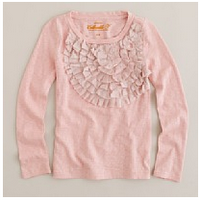 J.Crew ruffled flower top. (from the girls' section)
in my closet I found: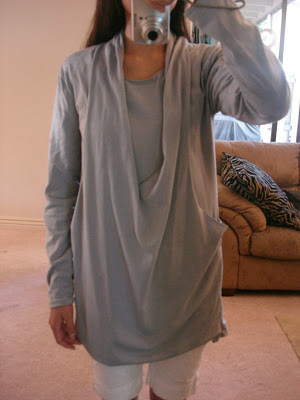 a long baggy top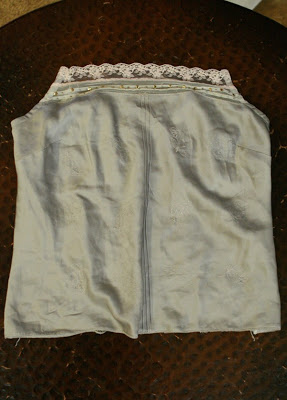 and a gray silk tank top, leftover from this top I made.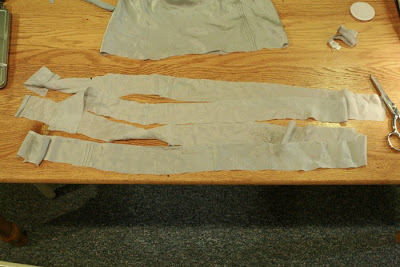 1. Cut five of 2″ thick strips from the tank top.
2. mark where you want the flower to be.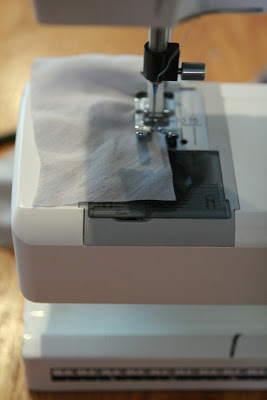 3. sew the strips in stitch length 5.
4. it should look like this.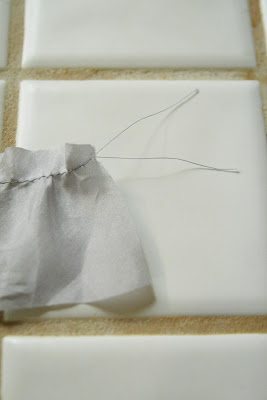 5. pull just one of the two strings while pulling the fabric the opposite way.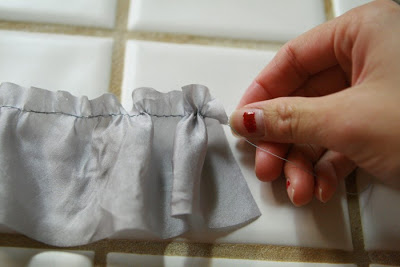 6. it should ruffle like this.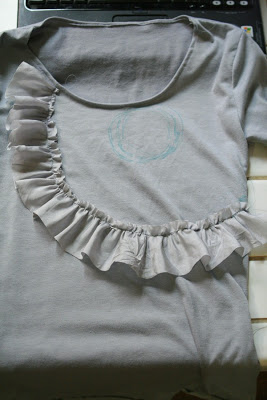 7. place the ruffle on top of the shirt and pin it. then sew it on regular stitch length 2.5.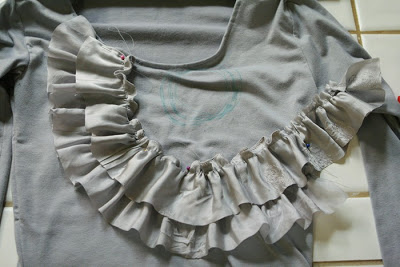 7. repeat again by placing the ruffle strip, pinning it, then sewing.
8. continue until the top part is covered. the middle part, you sew it in a little circle for the flower effect.
9. sew the ends by the neckline so it's a clean seam. the left side isn't finished, the right side is.
10. the inside of the shirt should look like this.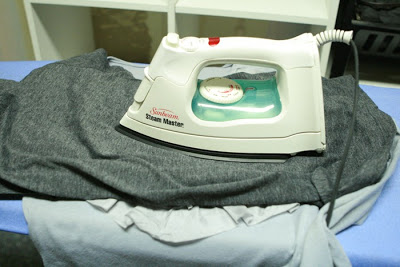 11. iron on medium setting with another fabric over it to protect the silk fabric from burning. *12. I also tailored the top into a plain long gray top. You are now DONE!!!
After: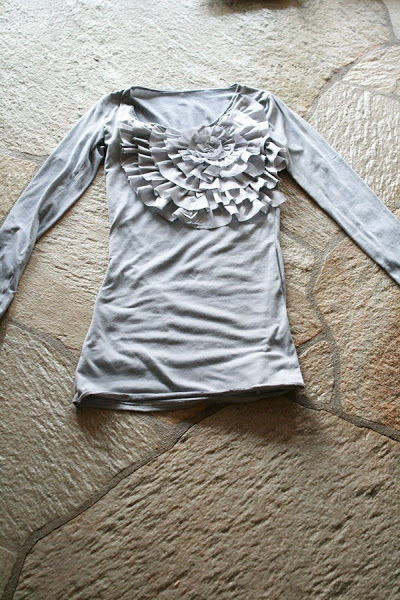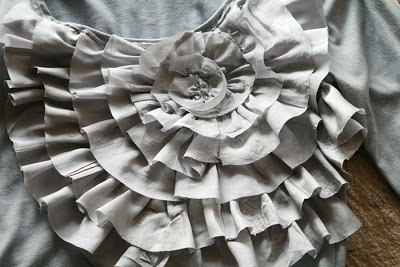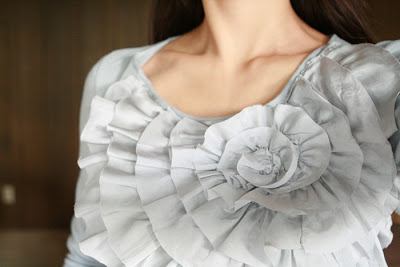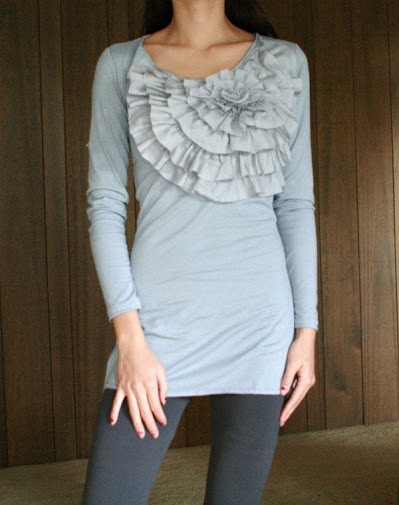 it's an honor to be be featured on your awesome blogs, thank you!