This post is in partnership with The Home Depot. This project will be my fourth and last project with The Home Depot DIH Workshop.
My first DIH project with The Home Depot was the
paver planters
back in April. I remember being so intimidated since I had never used tools before and was pretty much clueless about what to buy, what to do, and how to use the tools. So my husband helped me a lot. He basically ran the whole thing, and just told me what to do next, as I followed his step-by-step instructions. But as the projects went on, he helped less and less, and with this stocking planter, I am proud to say I made it all by myself! He didn't help me one bit. I went and purchased all the supplies, and cut, drew, painted and painted everything myself! Woo-hoo!!!
It helped that my husband has a shed with all the tools you could think of, so I didn't have to purchase any of the tools. But I know not everyone will have what's necessary to make these projects. The Home Depot's monthly Do-It-Herself Workshops are a great way to get step-by-step instructions and hands- on experience to gain the skills and confidence to be a DIY-er, since they'll have everything already there and will be there to help you and answer any of the questions you have. Then soon enough, you won't need anyone else's help- you'd be able to do it all by yourself, and it'll be such an awesome feeling!
Here are the DIY stocking planters I made all by myself. Have I told you that already? 😉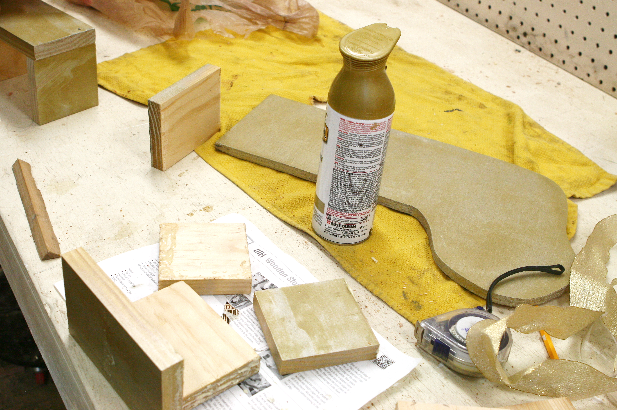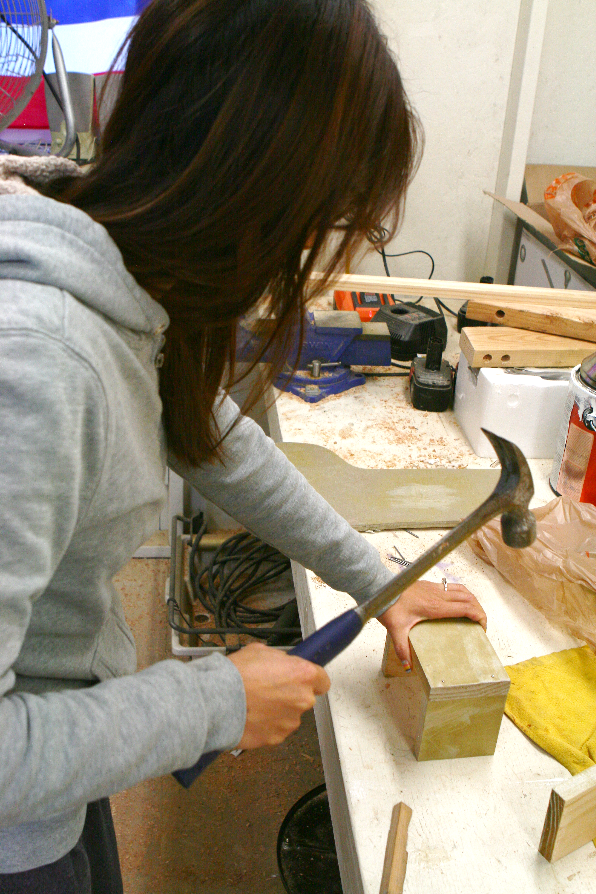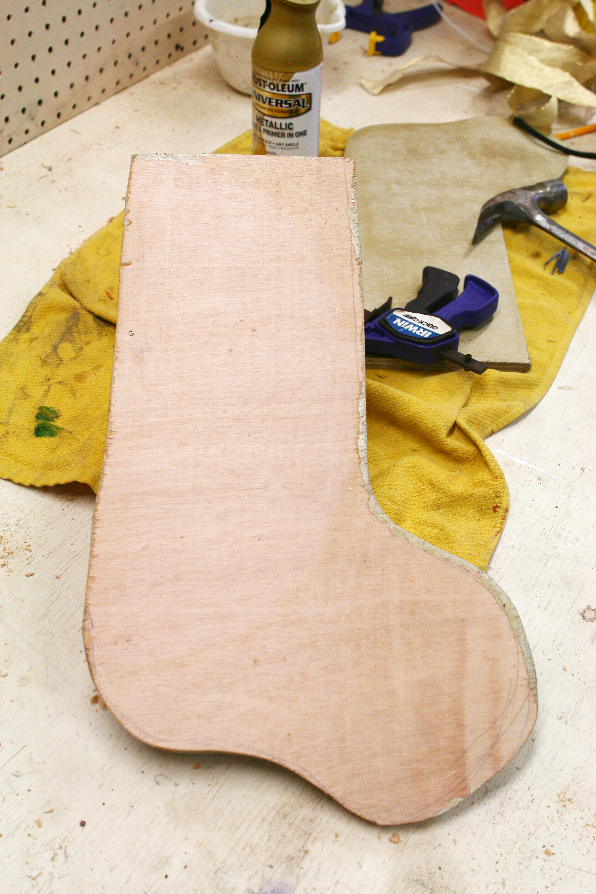 AFTER: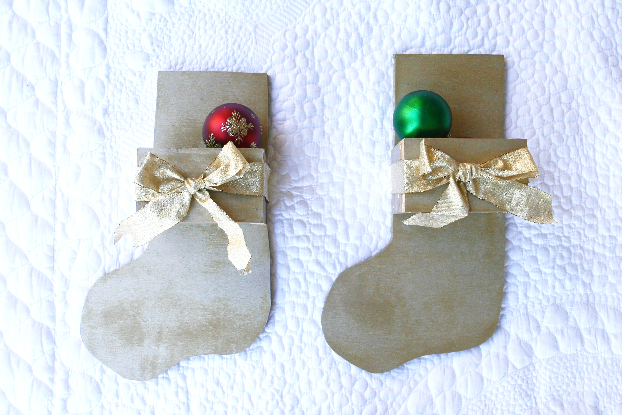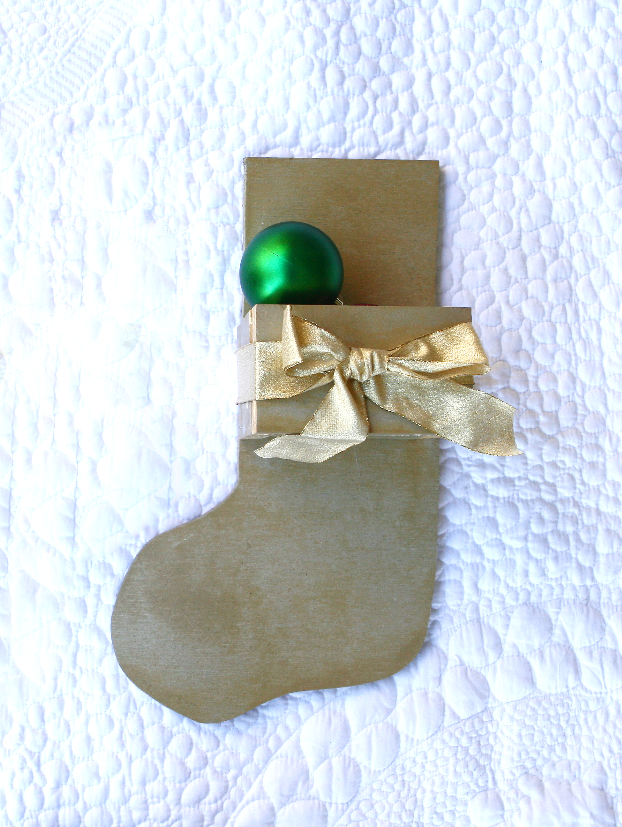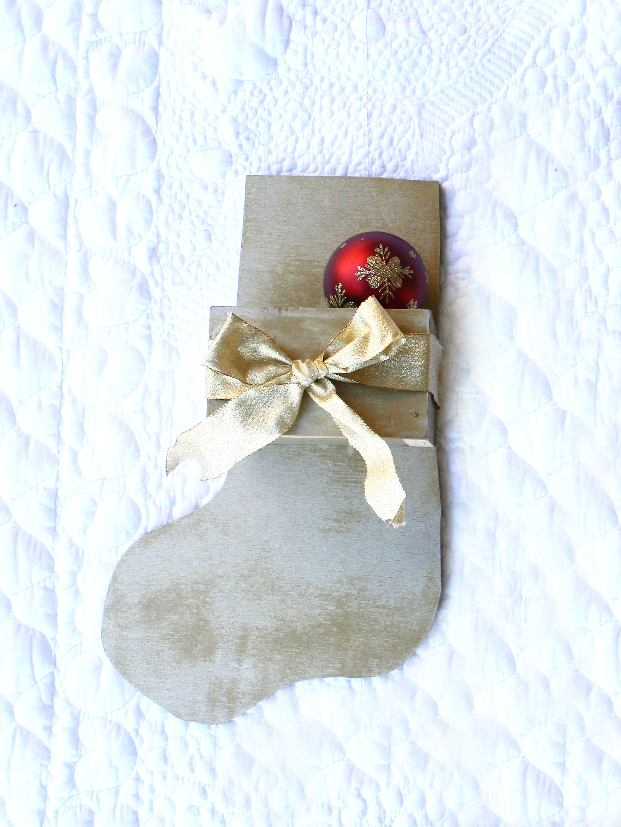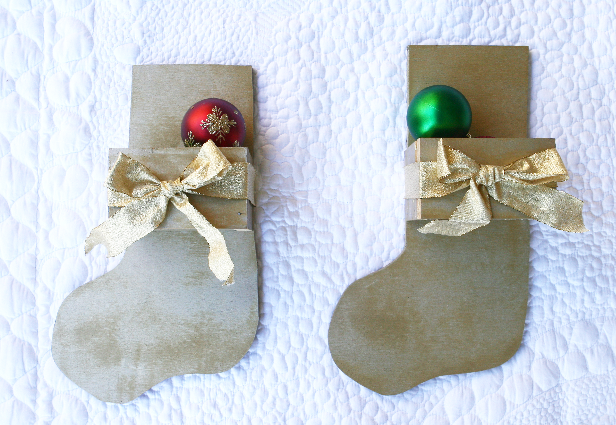 I am obsessed with gold. Can you tell? Three out of my four DIH projects have had some gold in them- it's my favorite! And I wish my house was cute and decorated with Christmas decorations, but our house is not cute. We have yet to decorate the upstairs fireplace, so ideally, I wish it was all renovated and cute and I could take "Pinterest" worthy pictures of the after, with the stocking planters hanging and all cute but just lying it on a white blanket on my porch outside and taking pictures will have to do. 😀
Your local Home Depot will be making these stocking planters on Thursday, November 19th. You can register now.