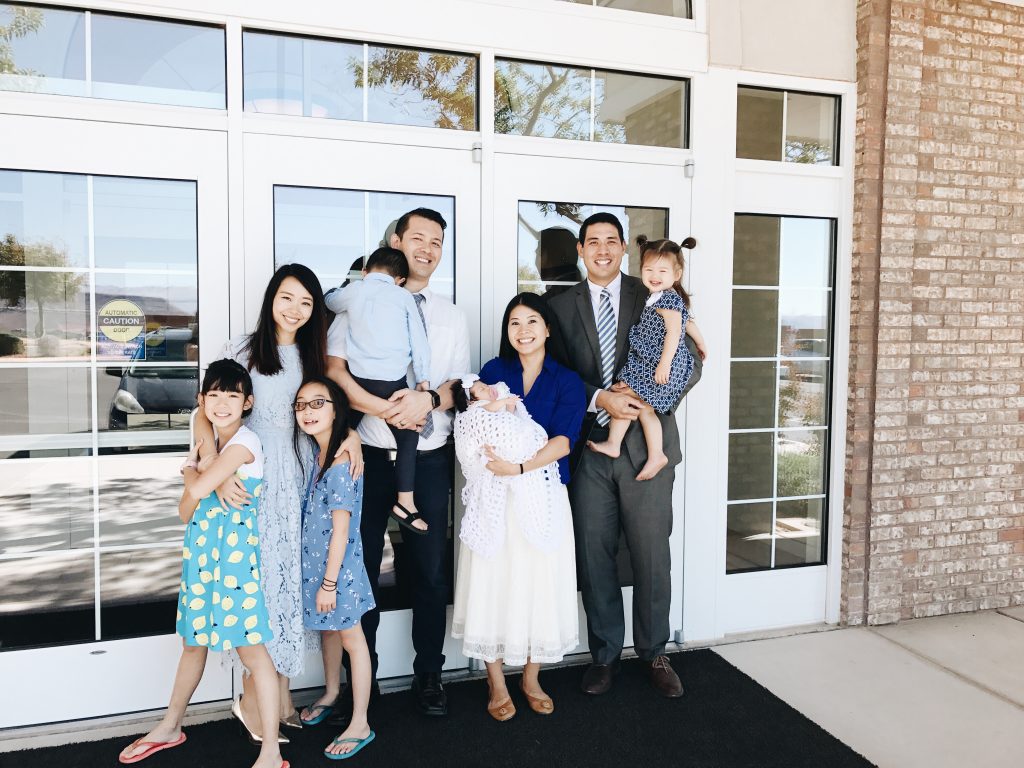 A quick road trip to St. George this past weekend see our dear friends Jesse & Becky for their sweet Ava's baby blessing! Love you guys!
Continued from the last post of the introduction. I was only told to give an introduction so after I gave my intro, I sat down and sighed, "Whew, now I can relax and enjoy the rest of the program!" Well, little did I know, 20 mins. into the program, I looked over the program and at the very end the program I read, "Conclusion: Sarah Tyau." Oh my! So I wrote this 20 mins. before I spoke to hundreds of people. No pressure or anything.
Conclusion at Why We Believe:
I hope you have felt the spirit tonight. The spirit is felt wherever there is truth. It's a feeling of peace, happiness and joy. It is one of God's ways of speaking to you personally.
When I feel the spirit, I want to improve to be better. And since I am always self analyzing on ways I can improve myself, the prompting to change is constant. It gets exhausting sometimes! "God! why can't you leave me alone? be happy with me!" But then he told me, "It's not because I don't think you're good enough, it's because I know you can do much more. Your potential is far greater than what you see in yourself."
When we have trials, it's the same reasons. It's not because God doesn't love us, it's just the opposite. He loves you so much and sees so much potential in you! He thinks you're strong enough, amazing enough to overcome this trial. And he's not going to leave you alone and just say good luck! He will be with you every step of the way, by your side, if you let him. He will send down angels to surround you. Our burdens can be made lighter, through the atonement of Jesus Christ.
I'd like to conclude this evening with my favorite scripture, Matthew 6:33. "But seek ye first the kingdom of God, and his righteousness; and all these things shall be added unto you."
I hope that in the things that we do, things that we spend much of our time on such as blogging, instagramming, building a business, earning money, whatever other dreams we have, to put the kingdom of God first. To have a higher purpose in whatever we do, instead of just trying to earn money just to get rich, or fame so you can feel important, to take it a step further, to live the higher law. To earn money so you can help people whom are in need, to gain fame to use your voice to be a good force in the world.
Then, if we put God first in everything that we do, he will add everything else that we'd ever want and take our life farther than we could ever imagine possible.