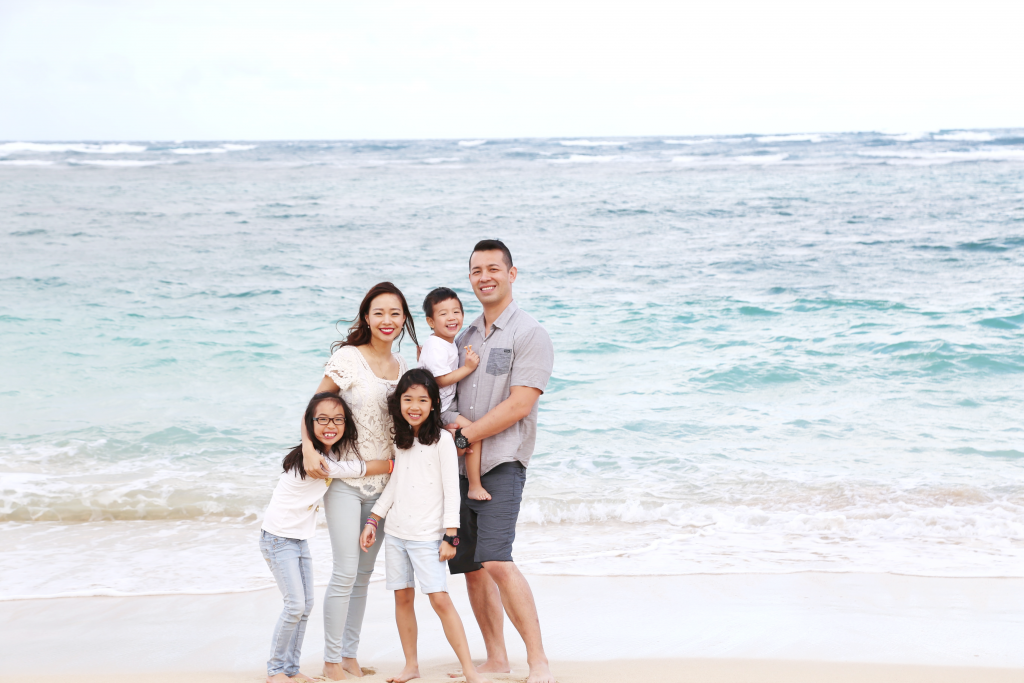 Tyau family photo 2015, Christmas in Hawaii. We are getting ours taken next week and I'm so excited! .
This past January, I got to participate in Why We Believe, an event held by some amazing, incredible LDS women such as Stephanie from NieNie Dialogies, Brittany from House of Lars, Kelly Jensen, owner of Chatbooks and more.  I gave an introduction and a conclusion and wanted to share them with you!
My Introduction at Why We Believe:

Good evening, everyone!
Whether you came here from attending Altitude Summit, from local or out of state, non-LDS or LDS, we'd like to welcome you, we are so glad to have each of you here with us tonight.
For the next hour & a half, you will hear from some incredible women as they share their stories & beliefs through talks & music. The purpose of this event is simple: to share what makes us truly happy. In the term The Gospel of Jesus Christ, the word Gospel means good news. And just like if you tasted the most delicious food or just read the best book, you love it so much that you want to share it with everyone that you know, we wanted to do the same. To share the best news that we ever heard of.
As I was preparing this intro, I felt inadequate in many ways. I'm not eloquent enough, cool enough, what should I say, and I even googled "how to give a good intro at an event". Then, I had a thought come over me, "Rely on me. I am here for you." And I realized I don't need to always rely on just my self, that God is there. He is always there and cares about everything that I do, more than I care about myself. Just like how a parent cares greatly about what their child eats, watches, hangs out with, God cares about every detail of your life. So I'm relying on God tonight on what to say, and the message he wants you to know is that God loves you. He is there. Always. He cherishes you equally as he cherishes the other person next to you. No one is better than the other. We are all equally loved & cherished in God's eyes. And he wants us to rely on him in everything that we do, and not try to do everything ourselves.
We will now start our program. Enjoy your evening.