Would you like to know how you can make a skirt in 8 seconds?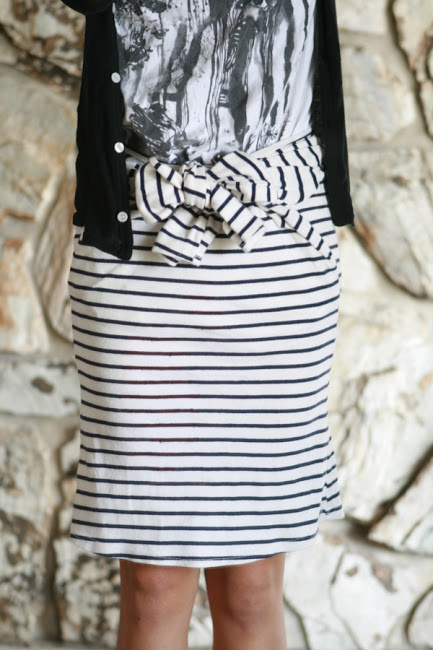 From this?
just follow the picture instructions: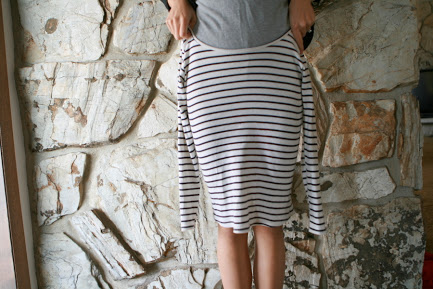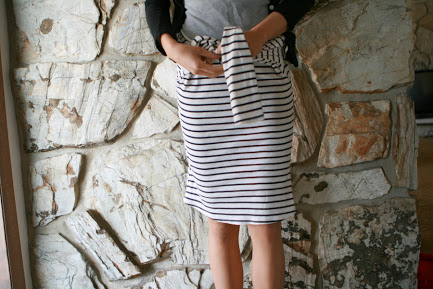 in summary:
and there you have an 8 second skirt!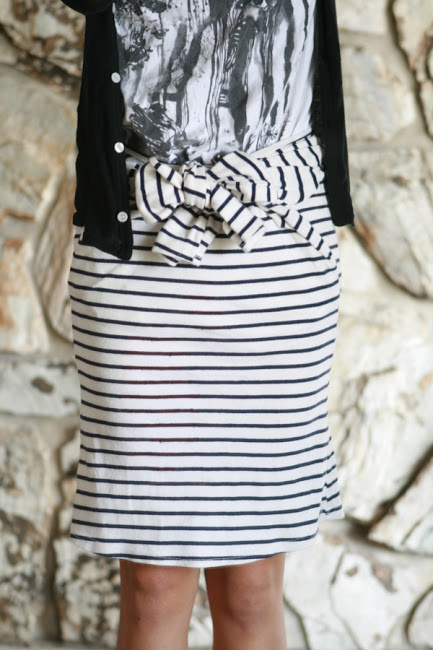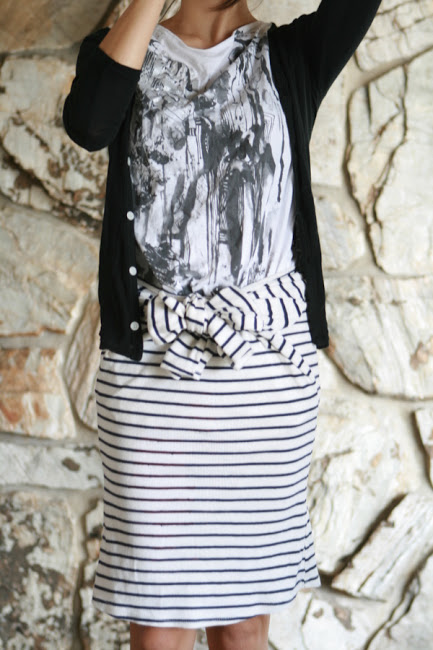 you can also pull out the bottom part of the bow all the way out to make a bigger bow.
This project was totally unexpected but i love the result. I was folding my laundry one day and got to this striped top and thought about how this pattern would make a cute skirt. So i wondered if i had enough fabric to make it into a skirt so i slipped it on to see and then thought, hey, this doesn't look that bad just slipped on! And since the sleeves looked awkward, I tried tying them into a bow and it was even cuter!
So there you have it, this is what i truly call killing two birds with one stone.
What you'll need:
-a very stretchy, knit shirt with long sleeves
Instructions:
1. Hold up the shirt in front of you, so you see the back of the shirt.
2. Put your legs into the neck hole and slide the shirt up to your waist.
3. Tie the sleeves into a bow.
Estimated time: 8 whole seconds.
Budget: $0.00
Skill level: anyone who knows how to tie a bow?