Welcome to Refashion Revision, a show where I take outdated clothes and update it into new. In this episode, I will be transforming my two XS shirts I had in my closet that I never wear, into cute 4th of July theme tops for my two girls.
BEFORE:
My memory card is fried so I couldn't retrieve the before photos of my girls wearing my shirts, but here are photos of my daughter wearing the same shirt back in 2014. It was a lot bigger on her then. I bought 2 of the same exact shirts and made a dress for her in 2014.
See the post here
. And with the other shirt, decided to make it into a top for her now since I've never worn the shirt.
screenshots from my video, this is how it fits her now. She's grown so much in 3 years! Sniff sniff.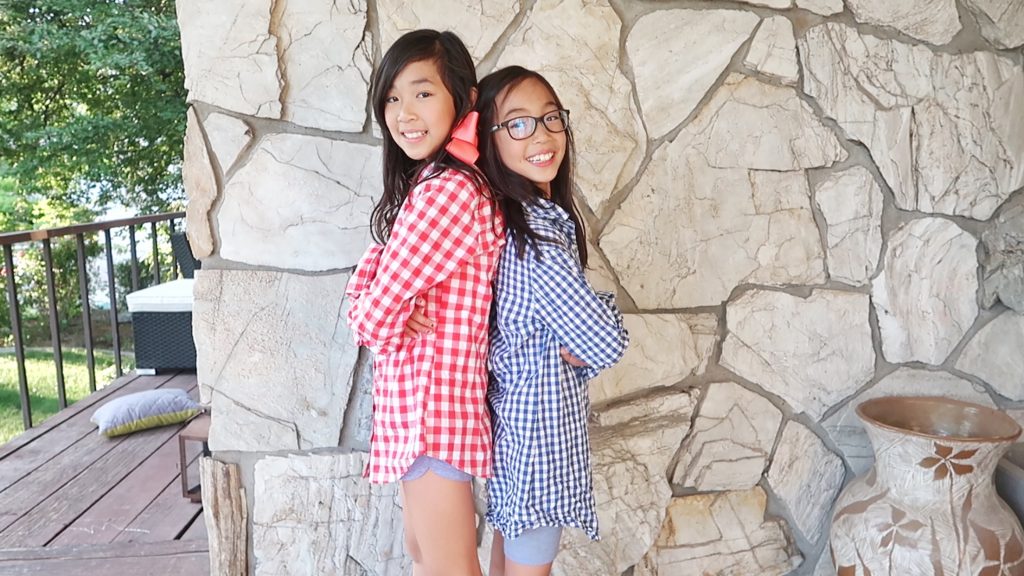 AFTER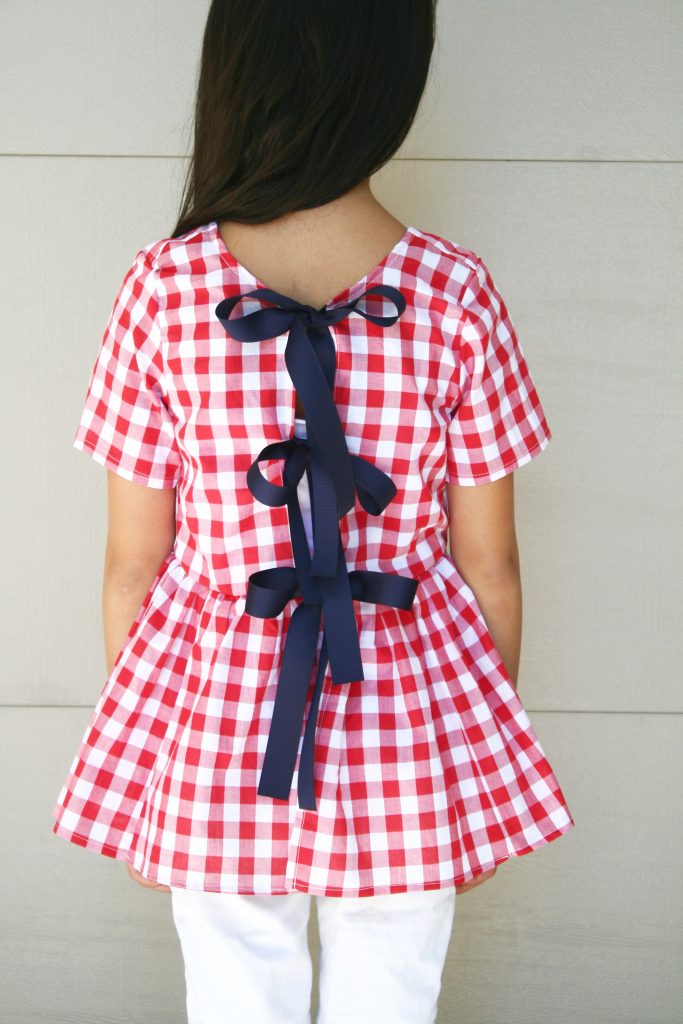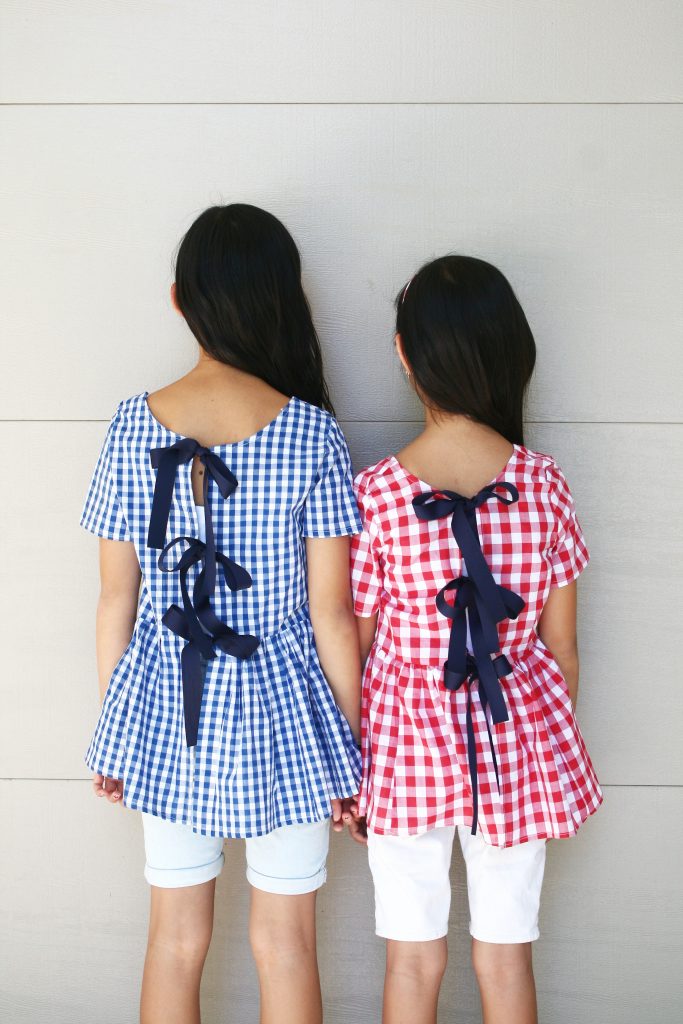 What you'll need:
shirt
ribbon
thread
seam ripper
scissors
fray check* (optional)
Project cost: $4 for ribbon
Estimated time: 100 mins. for each shirt
Skill level: Intermediate
Thank you to those that voted which color of ribbon I should use on my
instastory
, I thought about matching the red gingham top with red ribbons but I ended up choosing navy blue because I thought the contrast made it stand out more and also gave it a more 4th of July feel. What do you think of my choice? Do you wish I used a red ribbon instead? Let me know in the comments!
Follow me on Instagram 
story
to see sneak peeks and behind the scenes.
Make sure to subscribe to my YouTube channel to get notified as soon as a new video is up. Thank you for watching and I hope to see you next week!