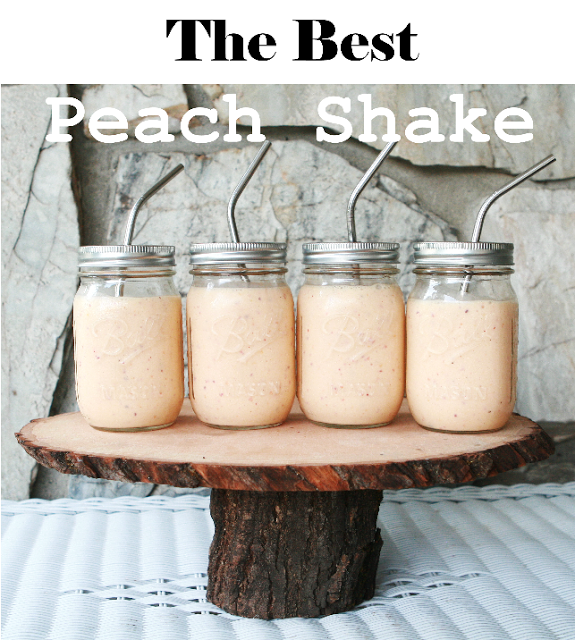 Every year when the peach season comes around, there is one thing we drink a lot at our house; a peace ice-cream shake. It's so good that it just doesn't feel right drinking it within my immediate family, so I invite my girlfriends over and we have a peach shake night! We talk about our children, our trials and challenges, and funny moments and the peach shake just makes the moment that much sweeter. Most of the guests always ask for seconds and no matter how many times I've had this shake, I never get sick of it!
I have an awesome recipe to share with you today that is the best peach shake you will ever have. It has a touch of tart, sweetness and creaminess that you're going to love! I got this recipe from Jamie Rasmussen and am so grateful she's letting me share her recipe with you!
Ingredients
3 peaches, pitted (skinned is optional, I leave mine on)
4 very large scoops of vanilla ice-cream(I use almost half of the half gallon)
*optional: whipped cream
DirectionsPut all the ingredients in the blender and blend. Enjoy the shake!