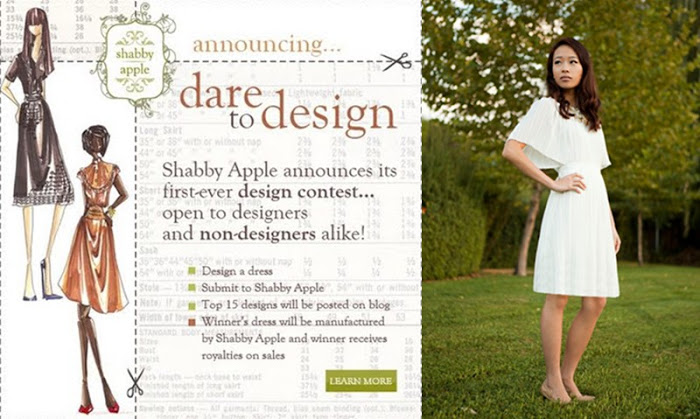 my dress made it to the top 15 for the dress design contest!!!
i can't believe my dress that i made from an old vintage skirt
even made it to the top 15 because the 14 other designs are
great! but of course i'm so happy and grateful!!!
if you'd like, you can vote for my dress #9 by voting here.
voting ends monday, nov.15th.
thank you for all your support, you guys are awesome!