This DIY Growth Chart video is in partnership with Similac.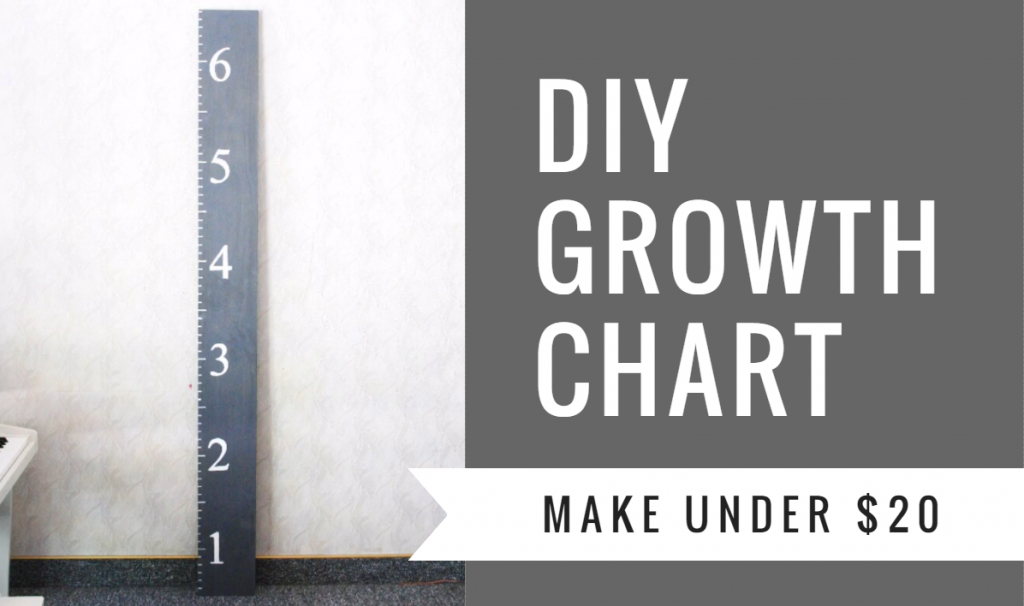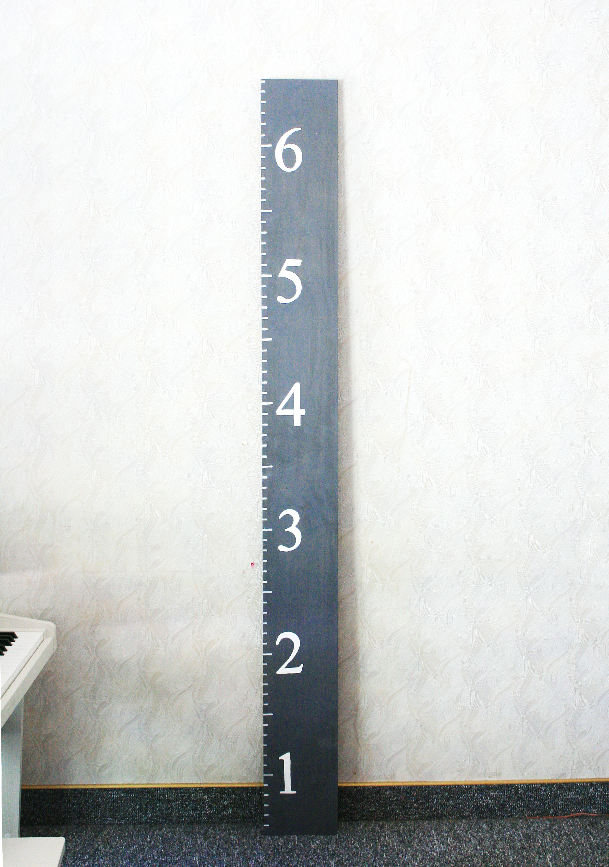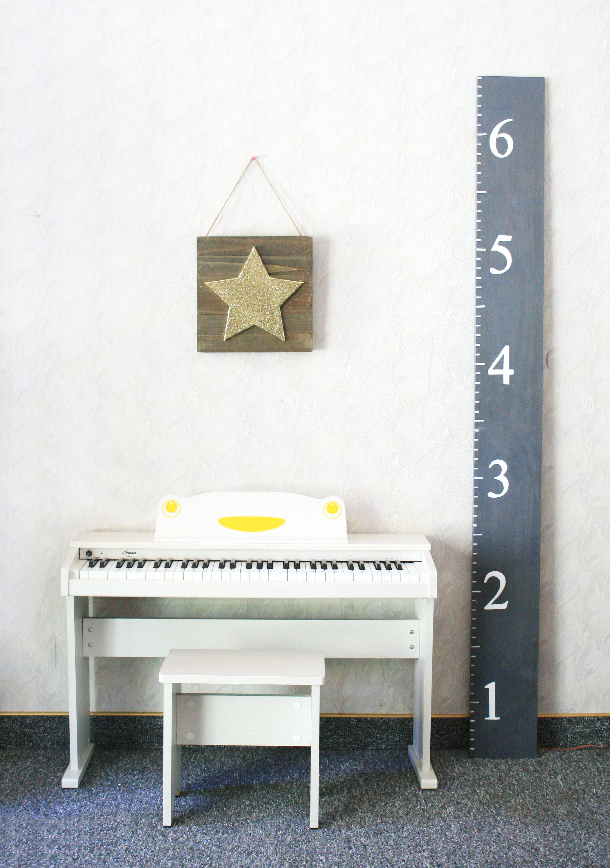 At the rate my son's growing, he'll over-tower me when he's 9. And my girls? My oldest's feet are literally an inch smaller than my feet. I always tell my family that once my kids get taller than me, we are only taking family photos while sitting down. But it's a good sign that they're growing strong so I have nothing but gratitude… even if it hinders with my pride a little bit. 😉
Did you know that:
60% of growth is achieved in the first five years of life?
Early childhood offers a critical window of opportunity for growth and development so good nutrition is essential during this time.
Studies show that a child's poor growth before the age of 2 predicts lower intellectual development and a child's educational performance suffers.
Visit https://similac.com/baby-development/activities/physical-growth  for more information.
Since my son is growing so fast and even though he's 3 years old yet looks like he's 5, I've been wanting to make a giant ruler growth chart for my kids. We mark their heights on the wall by the bathroom but I never liked that idea because 1. It makes your walls look dirty. 2. What if you move? Or want to repaint your house?
So here's the tutorial I made. Don't laugh, okay? I did my best. 😀
*This was my very first video I made back in July 2016 and it ended up being a "How not to make a growth chart" due to my trial and error(dang you, Pinterest) so I never posted it. But after some mishaps here and there, I finished making my own growth chart and am so happy with the result!
Materials You Need:
6 x 8 pinewood
Wood Finish Stain(mine is in classic grey)
Paint Brush
Measuring Tape
White Paint Markers for the inch marks
White craft paint and Foam Brush for the numbers
Sanding Sheet(100 grit +)
Number Stencils
Tape
Pencil
Instructions:
Sand the pinewood, paying special attention to the edges and corners.
Mix well the Wood Finish Stain, then with a paint brush paint the pinewood. (I did 3 layers, I wish I only did one layer so the design of the wood is more prominent.)
Let it dry, approximately 30 mins.
With a pencil, mark from the very bottom to the top, every inch. Every 6 inches, make the mark thicker and longer.
Now with the paint marker, go over the pencil line, making sure every 6 inches is a bigger mark.
Lay flat #1 stencil on the 6th inch from the bottom(the ruler will be up 6 inches from the ground so it will measure 1 foot).
Tape around the number so the stencil will stay still.
Dip the foam brush onto the craft paint and go over inside of the #1 stencil. I found dabbing to be helpful.
Gently lift off the stencil.
Lay #2 stencil 12 inches from the #1 mark. Repeat 7-9.
Repeat until you get to #6.
Let it dry. You are now done!