I got this dress at a thrift store for $4. I liked the color and knew it had potential.
I tend to go through "obsessions" with clothes, like two years ago, it was ruffles. Starting last year, it's been peplum. I already own 9 items of peplum clothing but it's just not enough! So I had to make this into a peplum dress.
My favorite part? I made the peplum detachable so I can wear it two ways: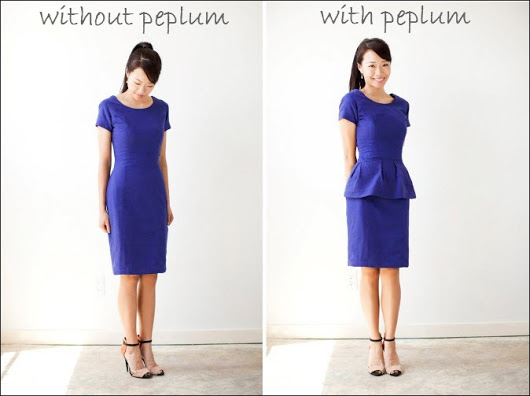 Directions:
*with the peplum design, I used a pattern similar to
this one
, except I didn't round the edges of the fabric.
After:
What you'll need:
-bigger/longer dress
-hook & eye closure
-matching thread
-scissors
-a sewing machine/needle & thread
Estimated time: 1.5-2 hrs.
Budget: $4
Skill level: intermediate