I don't know about you, but I prefer to wear dresses over pants or skirts any day in the summer since it's much cooler, and way more comfortable.  I got this dress at Kohl's(for $4!) but the chest/waist part was a little loose.  So I tailored it smaller and used the lining of the dress to make the sleeves.
Before: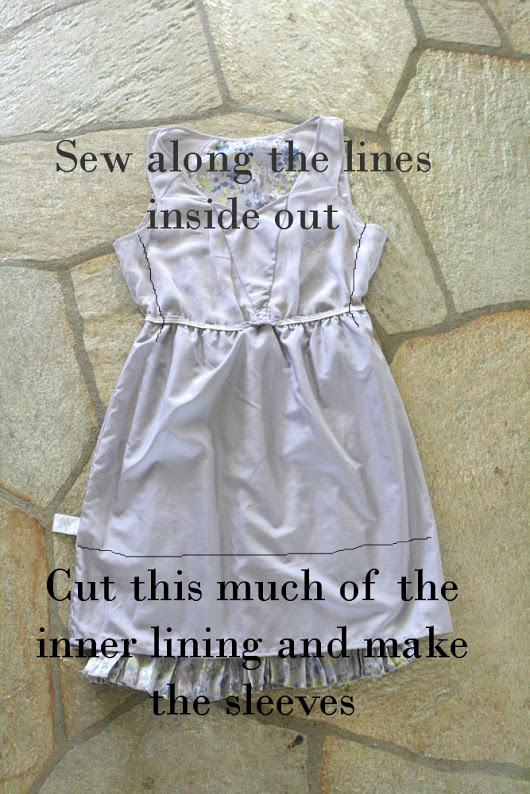 *I just cut the back side of the lining and used
this
tutorial to add the sleeves.
*I made the sleeves too small(short) for my liking, so I plan on making a bigger one.  But in the meantime I've been wearing a cream colored cap sleeves under it which works fine too.
After:
{Dress: Lauren Conrad by Kohl's | Shoes: Payless(really old)}
Skill level: a confident beginner
Estimated time: 30 minutes
Budget: none