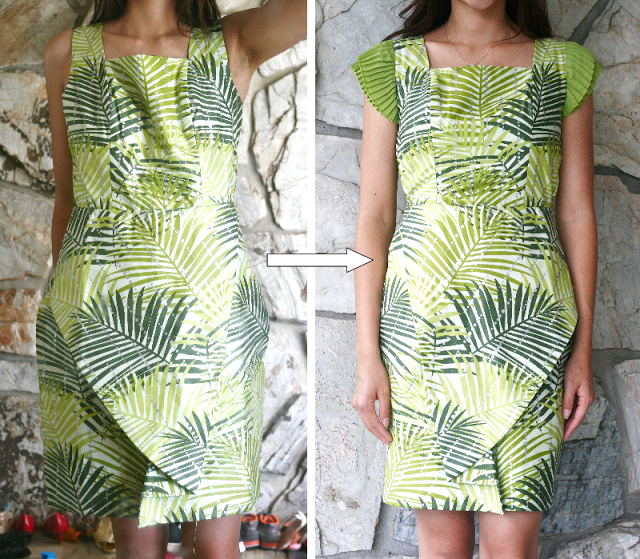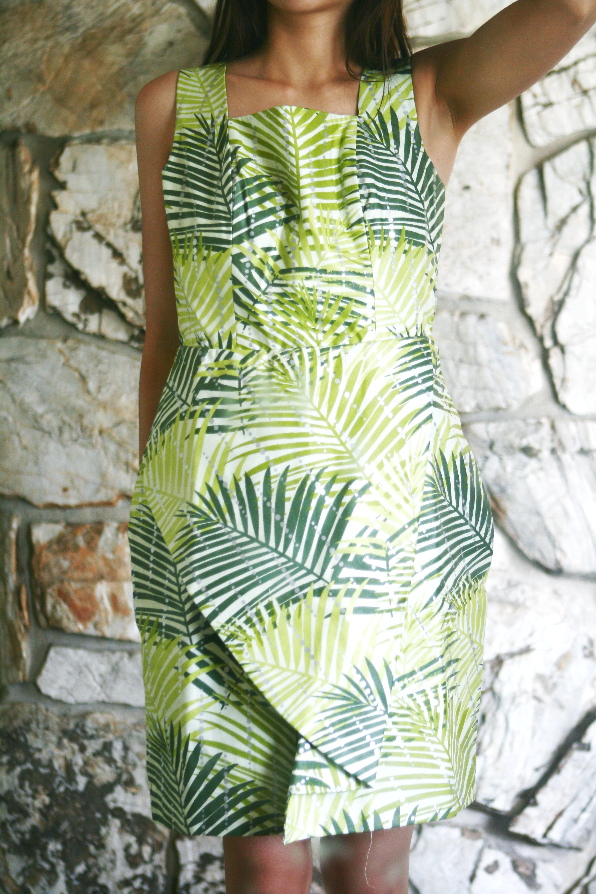 I attended Alison's Cabana Boogie dance party and the theme was tropical and I found
this perfect dress
for only $20! I paid $6 for expedited shipping which is still such an awesome deal for $26. Since I am LDS and wear the garments, I don't wear sleeveless clothes(if you ask me, this dress is by no means immodest and I think shoulders are one of the prettiest body parts in a woman! Wearing garments is something I should pray about and gain a personal testimony of, don't tell anyone I said that, ha!), and oh my goodness, I just realized my hairy arm pits! Oh shoot! hahaha, I did not photoshop that out, but oh well, that's the real me folks, just accept me for who I am! ;D
+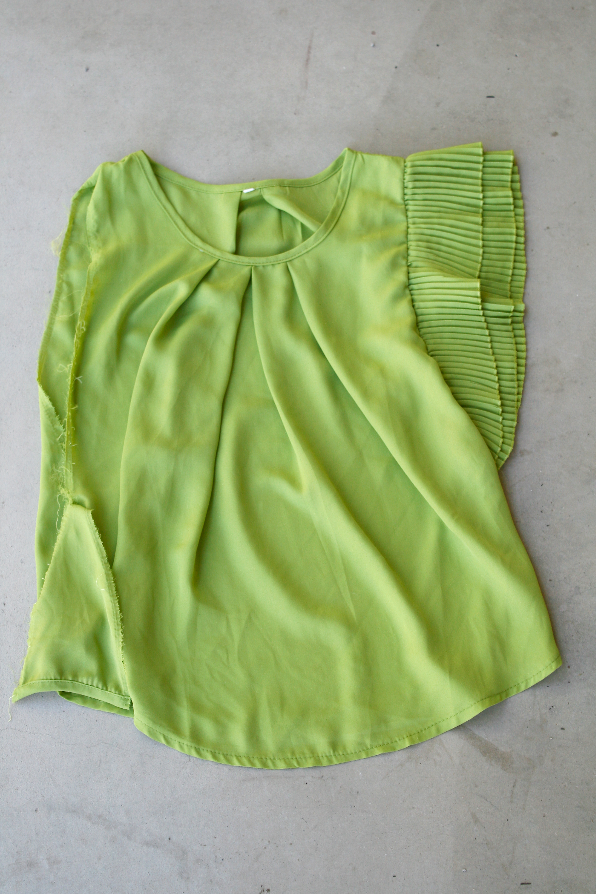 I planned on taking the sides in and using that extra fabric as cap sleeves but I wans't able to find the time to do that so literally 20 mins. before I had to leave, I frantically looked in my closet to see if there was a top that was a green color that I could use to add as sleeves and I came across this top! I put it next to the dress and it matched really well, so I knew this top would have to do! The pleats ended up working out really well with the dress since it matches the design of the leaves.
=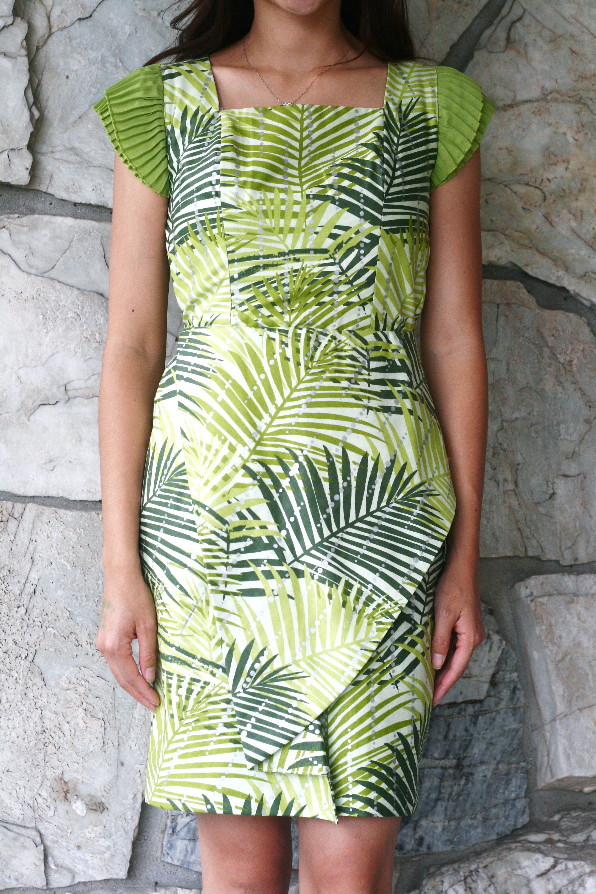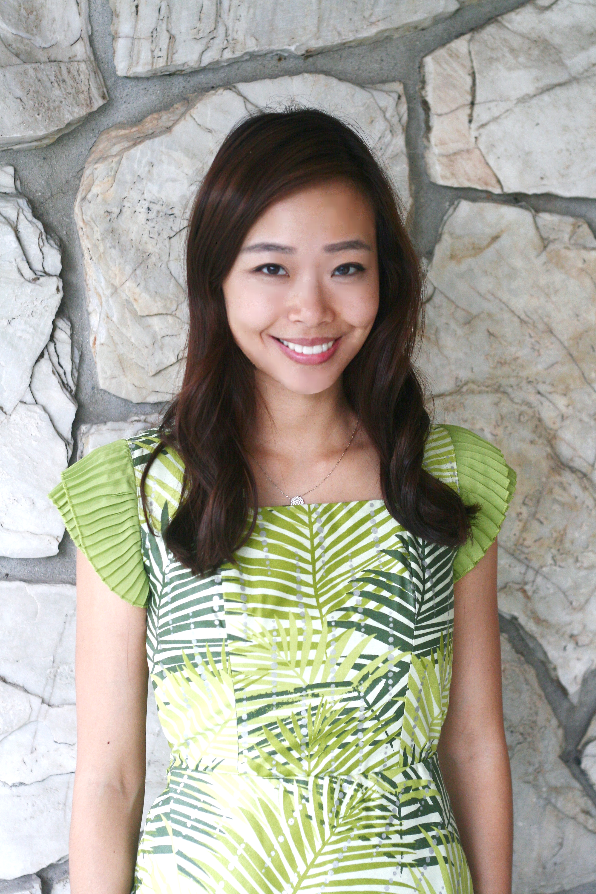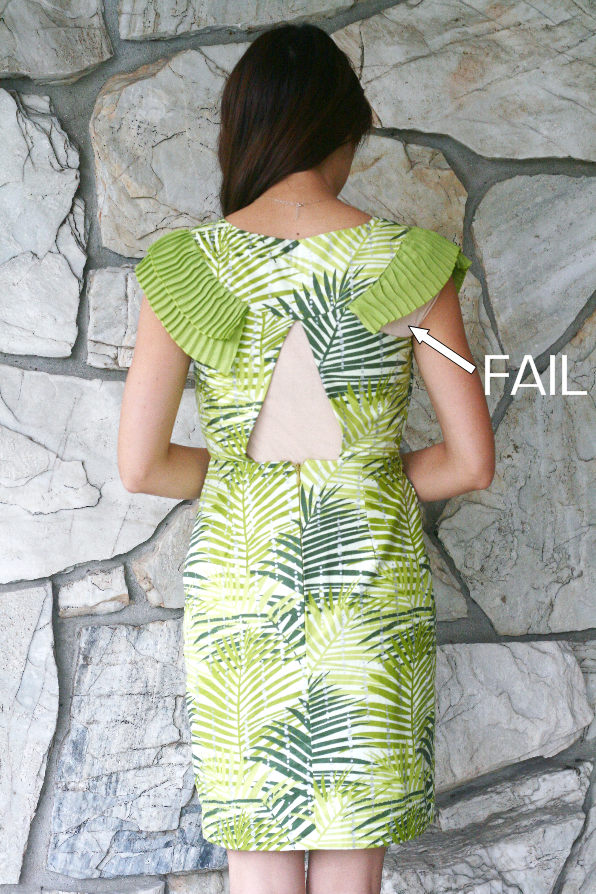 I wasn't aware the second layer of the ruffle was tucked in! GAH!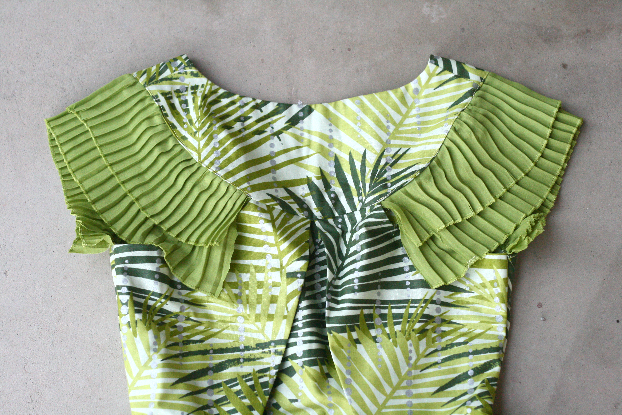 Here's a better picture. The sleeves in the back look like little wings, don't you think?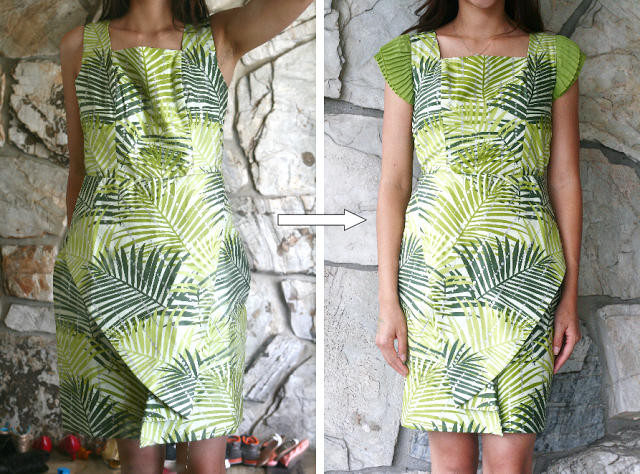 Estimated time: 10 mins.
Budget: $0.00
Skill level: A confident beginner
Pin & Share!