This Willy Wonka & the Chocolate Factory party is hosted by Collective Bias, Inc. and its advertiser. All opinions are my own. #HolidayMadeSimple #CollectiveBias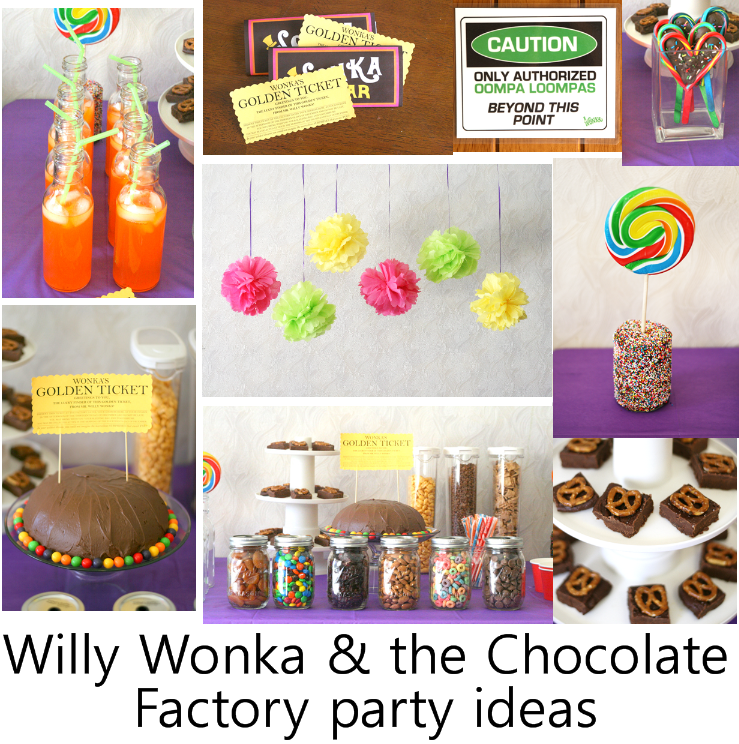 I love throwing parties and entertaining my loved ones. I love the challenge it gives me in being creative and making something look pretty. We used to throw birthday parties for our kids every other year for our two girls where they could invite their friends, and the other years it was just a small family celebration. But last year we decided we would throw them birthday parties every year while they're at the age where they enjoy it so so much. The girls talk about it all year long and I make sure they do extra chores to earn it, especially on the month of their birthday. They don't get presents from us for their birthday, but the party is their present since they get many presents from their friends. With my 3rd child, I don't plan on throwing him a party until he's at least 4 years old, when he actually knows what's going on and can invite his own friends instead of me inviting basically my friends. Then I'll throw him a party every year until he's about 10 so that evens out to about every other year anyway. I have a budget of $100 for each birthday I throw and almost all the parties I've thrown except for one has exceeded the limit.
This Willy Wonka party I threw was a little difficult to plan and execute, because I didn't realize trying to plan and decorate and cook while tending to a 16 month old would be so difficult! This age is the hardest for me when they don't really understand or talk or be able to negotiate so he's ripped the table cloth with his nails, messed up the candy cane chocolate suckers I made, and let's just say I did all of the party while holding him or having him sit on my lap. But this is also my favorite stage where every new word they say is the cutest thing you've ever heard and the way they say pronounce everything just twists my heart around. Yes, it's so worth being a mother to 16 month olds! And isn't a party with plethora of candy a every kid's dream? #HolidayMadeSimple #CollectiveBias
**The invitation to the party: a Wonka bar and a golden ticket to the party!**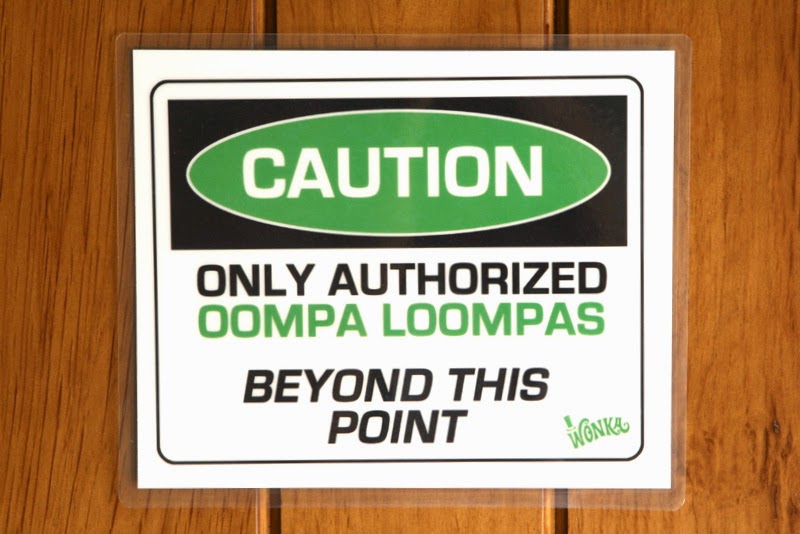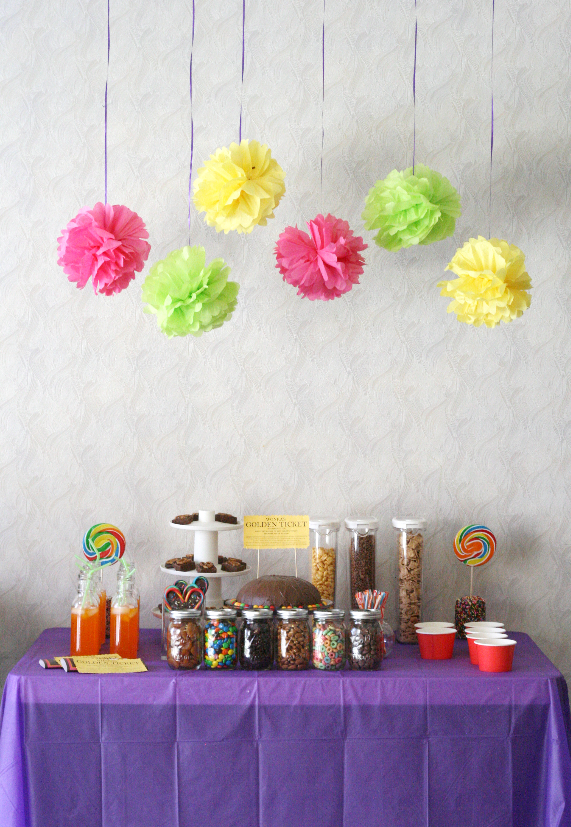 **holding his favorite things: the candy-cane lollipop, a race car and a lizard.
The party was a huge success and the Carnation famous fudge and the Wonka Sweet Tarts candy canes treats were so easy to make and was the biggest hit at the party. The kids went wild for the lollipops and two of my girlfriends told me the fudge was the best fudge they've ever had!
**I purchased the fudge kit and the candy canes at Wal Mart, along with all the other party supply foods, and also grocery foods for my household for the week. I love that I can pretty much get whatever I need at Wal Mart, I even bought some lining for a skirt I'm making!**
**I made the fudge as instructed and before putting it in the refrigerator, I sprinkled sea salt & topped it with a pretzel. Like I mentioned above, two guests told me that it was the best fudge they've ever had. The Nestle Carnation Famous Fudge Kit has everything you need to make the fudge including the marshmallows, a little can of evaporated milk, a bag of semi-sweet chocolate chips and sugar. It makes over 1 1/2 lbs. of fudge per batch.**
I got the golden ticket printable & and the chocolate bar wrapper here, and the caution sign here.