DIY project: anthropologie's fancified boatneck $58
in my closet:
a black/white stripe top c/o
romwe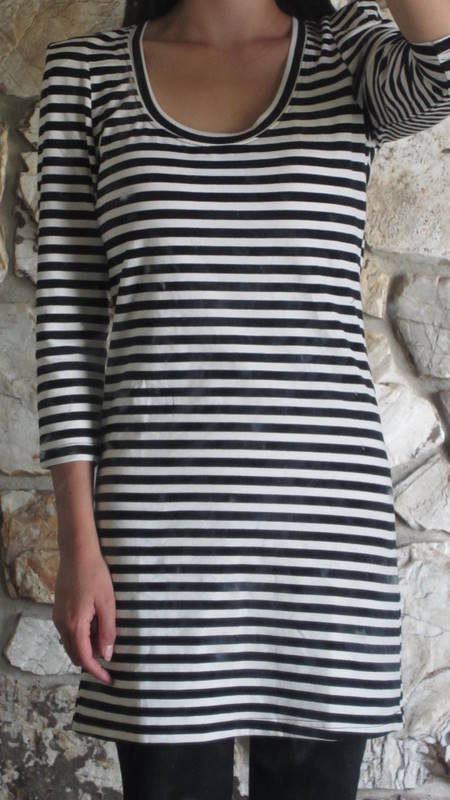 and lace i purchased from etsy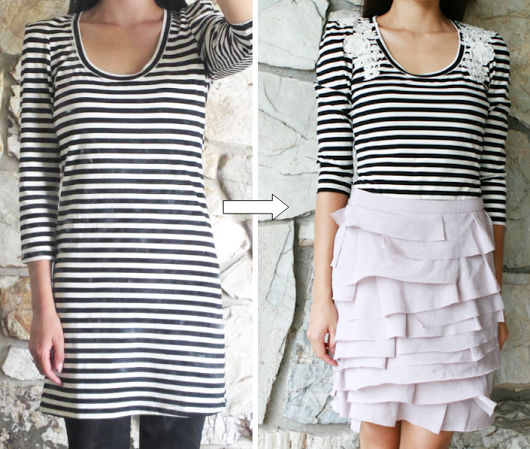 I cut the bottom of the tunic and sewed it shorter and added the lace on the shoulders.
you'll need:
lace
striped top
liquid stitch – (oh how i love thee! ♥)
estimated time: 10 mins.
project cost: low
(mine was only $5.71 for the lace since i got the top for free)
skill level: very beginner
the result:
i saved over $50!
tips:
*anytime you use liquid stitch, i recommend hand washing.
the glue sometimes comes off through the wash cycle.