This post is sponsored by Zok Relief, an amazing product that cures headaches or migraines instantly! I know you'll love it as much as I do and I'm so excited to share this product with you!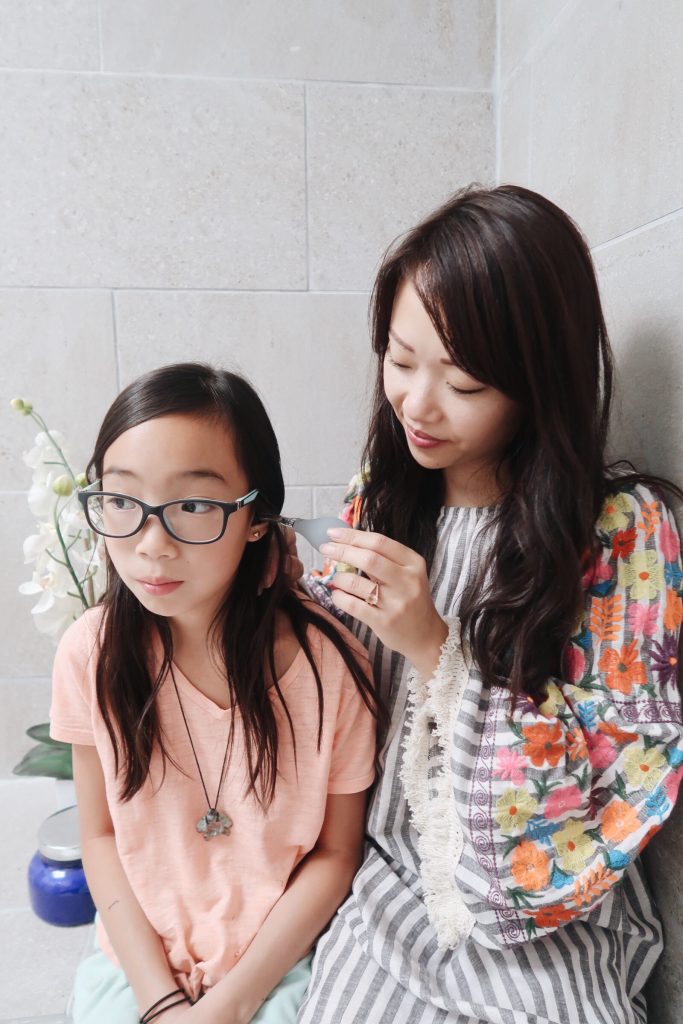 Watch this video or read below. To view fullscreen, click on the title of the video.

I've suffered from migraines since I was 6 years old. My mom even took me to see various doctors to see if there was anything we could do and my mom even bought me a very expensive, special pillow to see if it would help. It didn't. None of the doctors ever found anything wrong and in the almost 30 years I've suffered from migraines, I tried essential oils, drinking a ton of water, sleeping, but none of themworked so I just take medication whenever I felt it coming and planned on doing so for the rest of my life.
Then Zok Relief reached out to me and asked if I'd like to come in to see Dr. Hatch for a migraine curing device so I can share it with you. I highly doubted this so called device would really cure my migraines so I said why don't you send me the device first and then I'll try it out and see if it really works. Then I will see if I want to take the time to come meet with the doctor. They sent it to me several months ago and it just sat in my kitchen until about 1 1/2 months later when I actually got a migraine. Super skeptical and highly doubting that it would really work, I tried it thinking what have I got to lose? I puffed some air into my ear and then BOOM. It disappeared instantly. My migraine instantly went away! You should've seen my face, my eyes got really big and I looked at Zok and thought, "Whoa, what is this? WHAT IS THIS???" and then contacted them and said I'd like to meet with Dr. Hatch to find out what this device really is and why it works!
Dr. Hatch was so impressive to me and after seeing how honest and noble of a man he was, I love this product even more. Watch the 20 second video below to see how this device was invented. To view full size, click on the title of the video.
And here is an in-depth explanation of how our brain works and why the Zok works, explained by Dr. Hatch. To view full size, click on the title of the video.
And a simple instruction on how to use Zok. There are two different ways and it's up to you which one. Dr. Hatch says he usually does the first method shown in the video, he deflates the device, then puts it inside the ear and then holds it there for 20 seconds.
Dr. Hatch said to use it on the side of the ear that hurts more, so if your right side is throbbing more, then use it on your right ear. Or do it on both if both are hurting! I have used it 3 times now over a period of several months and it has worked every time. My girls have had headaches and it's worked for them every time as well. The first time I used it, the headache did come back a few hours later but it's like that for me with medication as well. So you can use it again, and I make sure to drink lots of water and rest. I think the best case scenario is to take care of ourselves to prevent the migraines from coming in the first place, by making sure we get enough rest, meditate or drink plenty of water but if a migraine comes our way, the next best case scenario is to use Zok. Each of the times I've used it though, I did not have a throbbing, intense headache but it was only in the beginning stages so I can't tell you from personal experience if it'll work for a very intense headache/migraine. But Dr. Hatch has treated many patients with minor to severe migraines/headaches and has had a very high success rate. I think if it doesn't get rid of it completely, even if it eases your pain while you're waiting for the medication to kick in,  it's worth the $22!
I asked Zok Relief if there was any way they could offer a discount for my lovely readers because I want every household to have it and they agreed on a discount! It's regularly $29.99 but with my code: SARAH25 it is only $22 AND free shipping! This deal is for pre-orders and it'll ship out in August. So go grab one before they ship it out and it won't be free shipping anymore!
BUY IT HERE: Zok Relief and use code: SARAH25
And after you receive it, come back and tell me how much you love it! It really is a life changing device.