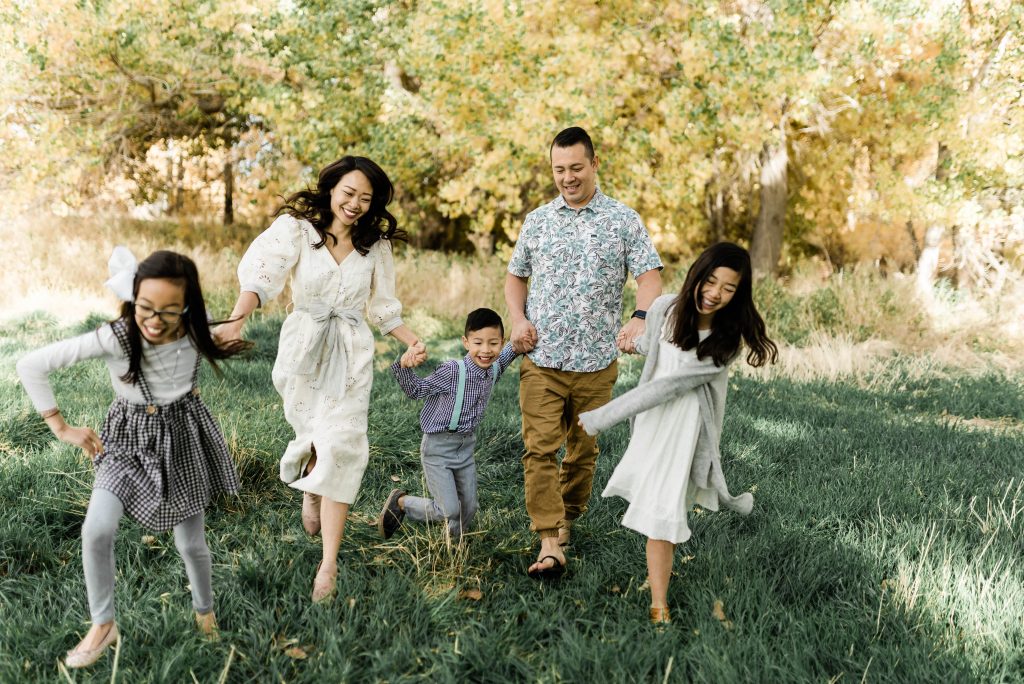 I made my son cry hysterically today. He was whining and talking with attitude in the other room then started freaking out and eventually crying. I thought his whining just accelerated so I  yelled at him to stop whining and take care of it himself, so I can finish my emails.
His crying and hysteria got worse so I finally stomped to the bathroom to yell at him some more when I saw massive blood dripping down his nose, and all over the carpet(yes, we have carpet in our bathroom, do be jealous), toilet, sink, his clothes, everywhere.
I was shocked but became more irritated at all the mess I'd have to clean up now and instead of softening, I grumpily told him to lie down as I rolled wads of tissues for his nose. As I watched him trying to calm himself down but with hurt so apparent on his face, my heart finally melted and I apologized as I kissed his sweet face over and over.
He told me how hurt he was that I wasn't even listening to him when he was trying to tell me he got a bloody nose. He said that was why he was crying, that he wasn't whining, he was scared.
My guilt consumed every part of my body as I profusely apologized and kissed him.
The most excruciating and the worst part of motherhood for me is not the lack of freedom or free time. It's not the memory loss I suffer after having kids, nor giving up my fit, toned body I had pre-kids, or all the things I am sacrificing like my career or education.
It is the constant reminder of my weaknesses. The constant reminder that I'm not good enough. That I failed again. That I yelled again. That I wasn't attentive enough, fun enough, sweet enough, don't feed them fruit/veggies enough, patient enough, loving enough, not enough. That I should have handled or reacted way better. That my pure and precious children deserve to be treated better, with more grace and calm. That I probably damaged my children mentally and emotionally from my yelling or outbursts or freaking out. That they'll learn and mimic my bad examples throughout their lives.
I am so tired of it. It is so tiring. It is so exhausting. I hate it. I never feel enough because motherhood reminds me CONSTANTLY of my imperfections.
As I drove home after dropping him off at Preschool, my heart aching and thumping loudly from massive amount of guilt and remorse, I had some thoughts come into my mind.
1. Everyday, write down or take mental notes of all the "good mother moments" you had. You'll realize they far outweigh one or two mistakes you made today or any other day.
2. Do something that makes you light up everyday. Find that light and make sure to recharge your soul daily. The more you're charged, the more light you can give to your kids. 
3. Jesus atoned for every degree of sin, pain, or remorse, including your pain and the guilt you are feeling now. And even the pain your son felt by your actions. But not only that, it covers complete healing. Atonement encompasses all. 
Repent and the pain and the "trauma" you think you caused on your son, will be gone and he'll be completely healed. This moment will not affect him negatively in any way and he'll remember them no more.
Jesus heals all wounds, hurt and sadness we cause on our children, if we repent, as long as it's not serious sins or major trauma. It's a part of the package. There is a reason why kids are so pure, forgiving, loving, and quick to forget.
As long as you repent, they'll no longer remember it. Not talking about really big mistakes and major trauma, we are talking about the little, daily mistakes you make as a mother. Because you're suppose to make those mistakes. Mistakes are seen more as the path to improvement, in the Heavens. Failing, yelling, losing it, the mom guilt, repenting, trying, you're doing it just right, that's exactly how it's suppose to be. 
God is reminding you of your imperfections so you can refine them and become better and stronger. There is no growth in comfort. 
But be kind to yourself. You're excelling in motherhood. Every mother that will read this when you share it, are excelling in motherhood. Believe and know that you are an excellent mother and you are doing it just right. 
1. I apologized to my son many, many times and gave him so many more kisses and cuddles than normal. And that "normal" is already a lot! I reminded him again that every time I yell or get mad at him, it's never him, it's me. Because I decided to fill my cup with the not-so-good juice and when he bumped it, I spilled the not-so-good juice. If I had filled my cup with good juice, I would have spilled good juice instead. So it wasn't his fault.
I spoke more softly and gently throughout the day and was mindfully more patient. I took him on a lunch date and after eating lunch, he got to eat ice-cream in the car on his way to Preschool, which he thought was the best thing ever. When he got home from school, he was very eager to show me a magic show and while I was the only audience, I made sure I made up for it with my ooh's and aww's and the clapping and the cheering.
I made the kids a healthy dinner with a lot of different variety of vegetables and then we went grocery shopping and I let the kids pick out any ice-cream they wanted. I was patient the rest of the day and never yelled or lost my patience.
The only "bad mother moment" I had was when I yelled at my son this morning. One "bad mother moment" compared to the hundreds of "good mother moments" I had? I think I was a pretty good mom today.
2. What makes you light up? What makes you feel alive and present and excited? What makes you vibrant? It could be singing, poetry, reading, swimming, biking, sewing, sports, hiking, being in nature, listening to uplifting music, but whatever it is, find it and make sure to add it to your life daily. The more recharged you are with whatever that lights you up, the more light you'll be able to share with your children.

3. I am still wondering if #3 is true. I want to believe that all the trauma I think I cause my children disappears when I repent and I'm forgiven, but a part of me is still like, really? Is that really true?
But as I was doubting, my daughter came up to me right after that moment and said to me, "Mommy, you are the best mom ever."
Maybe it is true.