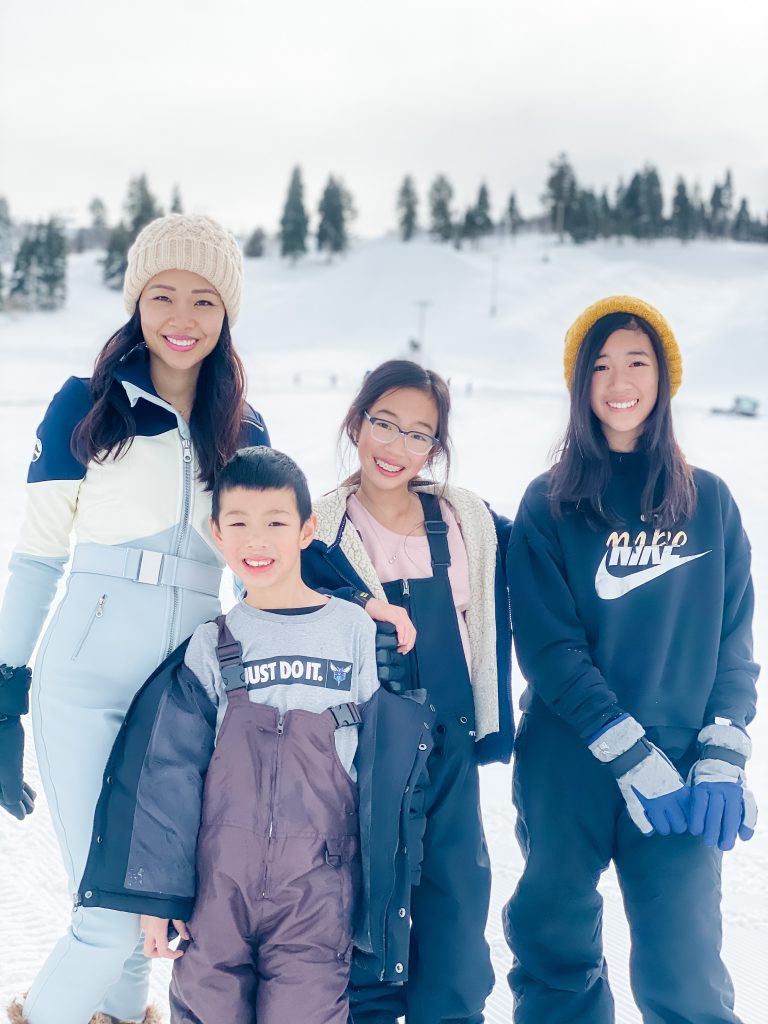 To start off our Christmas break, we went tubing this past weekend. We usually go to the Soldier's Hallow but all the tickets were sold out so we went to Woodward Park City. They just had a grand opening after a huge remodel and they're much more expensive than Soldier's Hallow but their lanes are longer(longest lanes offered in UT) and the speed was faster so it was a lot of fun.
But honestly? I would rather go to Soldier's Hallow for $20-28 a ticket instead of paying $52-$60 for Woodward Park City. It's pricey!
I posted this photo above on my Instagram and got many DM's asking questions about my snowsuit, I had no idea it was going to cause such a stir! The brand of my snowsuit is called Cordova and I posted another photo on Instagram answering all the questions about my snowsuit but I will also write them here for easy reference.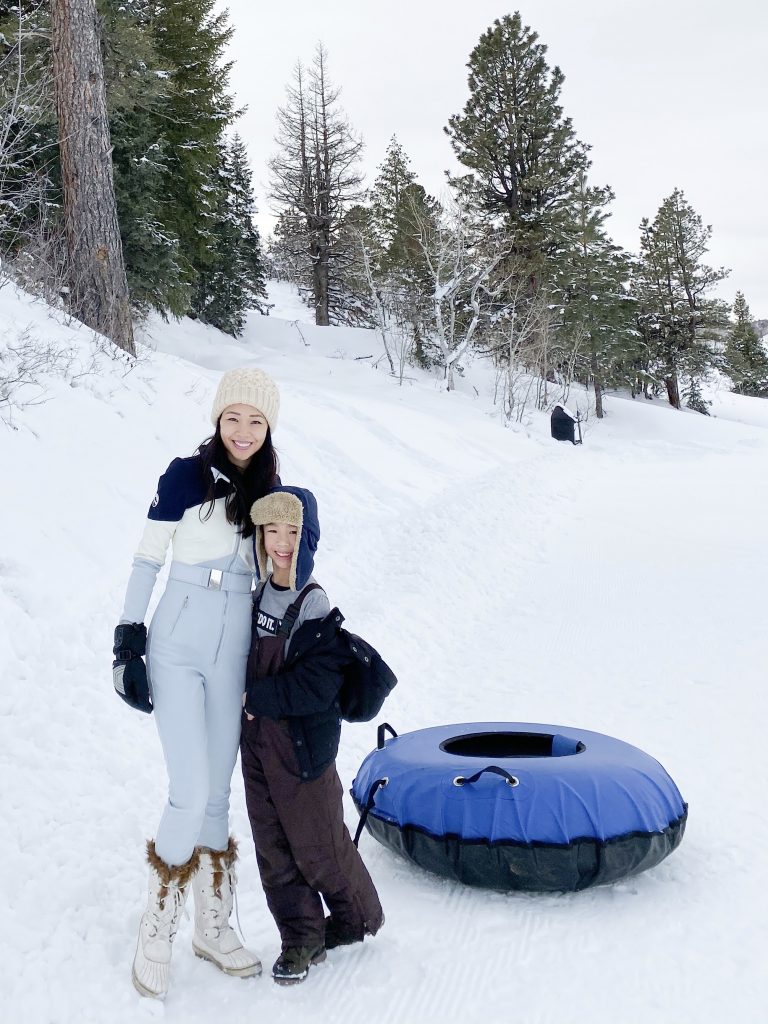 Where can I get it? You can purchase here: http://liketk.it/2IpKZ or scroll to the bottom to shop. I'd appreciate it if you could use my link to purchase, which I make a small commission at no extra cost to you.
Is it stretchy? Yes! It's pretty stretchy so it's not restrictive but very comfortable!
Is it warm? It's very warm! I initially brought a puffer coat to wear but it got so hot I took it off. I just wore a thermal top and leggings underneath the suit and it kept me warm.
What size are you wearing? I'm wearing an XS. My waist size is 24". The belt is a tiny bit loose on me so I plan on taking it in a half an inch and it's also loose below the butt area, if you're comparing it to the models.
Where did you buy it? Did you pay full price? I got 10% off from Olivela(use code: Olivela or Tryus for 10% off), it had NO tax, and free shipping & returns. They also donate 20% of the proceeds to an organization you choose, and it's founded by two women.
Does it give you a camel toe? No, not at all! Thanks for asking though!🤣 If you are into camel toe fashion(I'm not here to judge), then refer to my Halloween costume fail(or win) post and you can have my costume that's guaranteed a visit from the camel every time.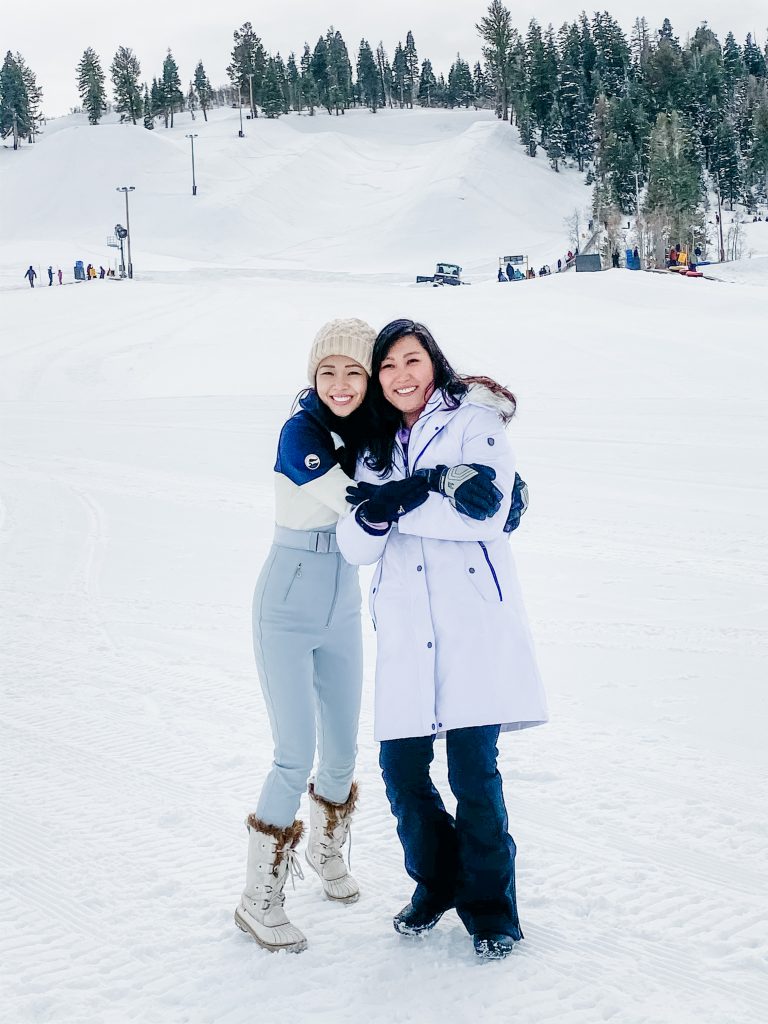 Shop the snowsuits here:

These are accessories to go with the snowsuit. I plan on buying a white puffer coat to wear with the snowsuit, I also have a navy blue one that I love(only $28! Link to purchase here, it's super warm, thick and high quality, I was pleasantly surprised!).