Watch my tutorial below to see how I changed this women's size 6 pant suit into a dress appropriate for work! I cannot take credit for this refashion idea for it is the talented Miriam's Instagram page @sewingpolarbear that I saw it and fell in love with it. I've made shorts/pants into skirts before but to think of using the bottom of the leg trousers to make a top piece! Genius! So thank you Miriam for your creativity! Everyone go check out her Instagram for her other amazing sewing DIY's!
I barely used the jacket, I only took out the buttons and the wrist-ties so I have a whole jacket left that I didn't cut up! I will be thinking of something to refashion it into, but do you have any ideas what I could make it into?
BEFORE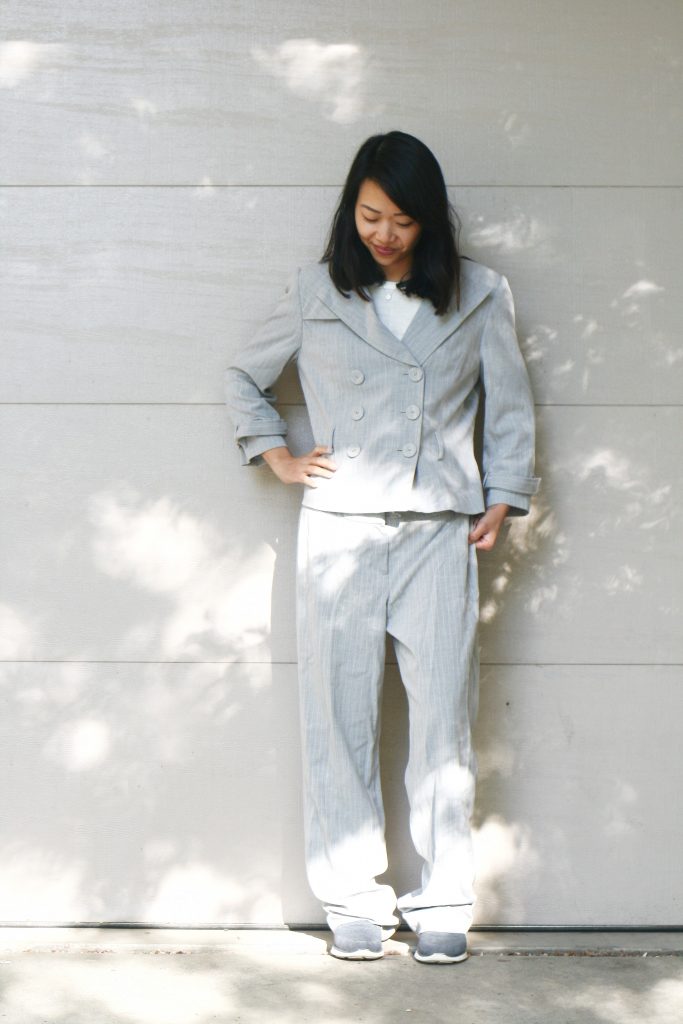 AFTER


What you'll need:
Dress pants
Matching thread
Scissors
Seam ripper
Project cost: $8
Estimated time: 3 hours
Skill level: Intermediate
Watch my other Refashion Revision episodes
We are starting a mother-daughter sewing series! Watch "6 Reasons Why You Should Learn to Sew"
For sneak peeks of my upcoming refashions and behind the scenes follow me on my instastory!