Jay always side-busting in photos only when I DON'T WANT HIM in it.
BEFORE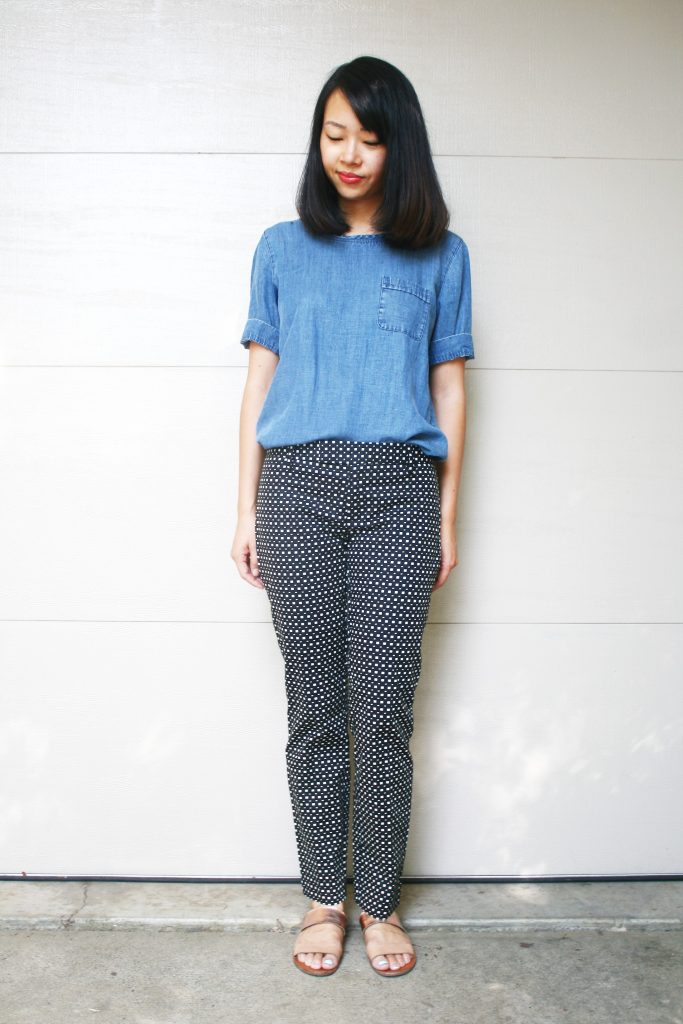 AFTER
my 9 year old takes all my before/after photos and videos
Watch the full video tutorial below
Welcome to Refashion Revision where I take outdated clothes and turn it into new.
In this episode I'll be turning these black and white trousers that have been sitting in my closet for 4 years, into a detachable overall skirt.
For this project you'll need:
5-6 buttons for the inside of the waistband
sewing needle
matching thread
safety pin
2 buttons for outside the waistband
scissors
seam ripper
Project cost: $4 for the buttons
Estimated time: 2.5 hours
Skill level: intermediate
Did you see my new wedding ring I got for our 10-year anniversary? For those that asked, they are from www.marctarian.com, it's a gold rose ring with a 8x10mm gemstone of pink morganite.  I love it so much!
Do you like the buttons I switched to? I feel since the size is smaller and it's a matte instead of shiny, it blended with the overall skirt more and wasn't so distracting as the other one. What do you think?