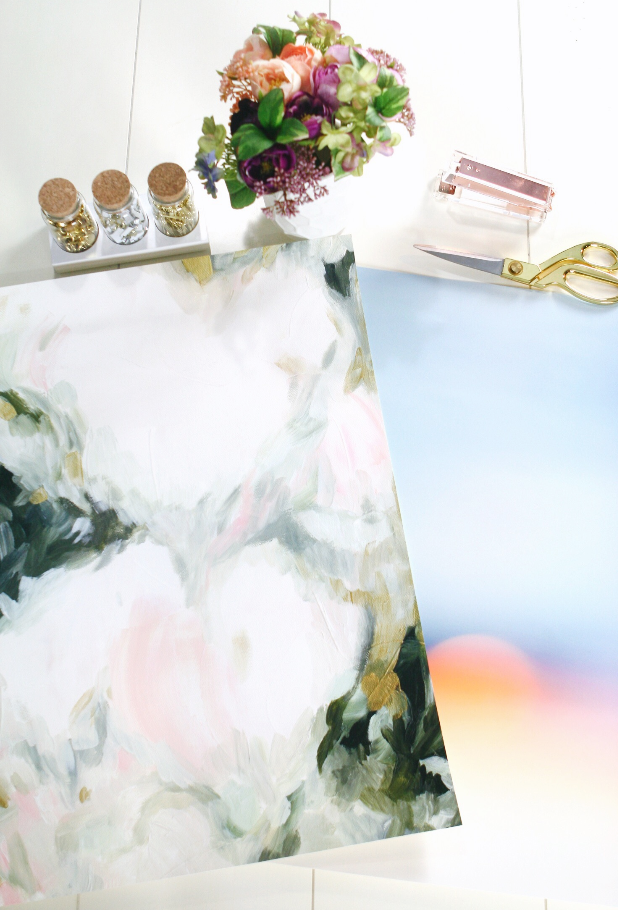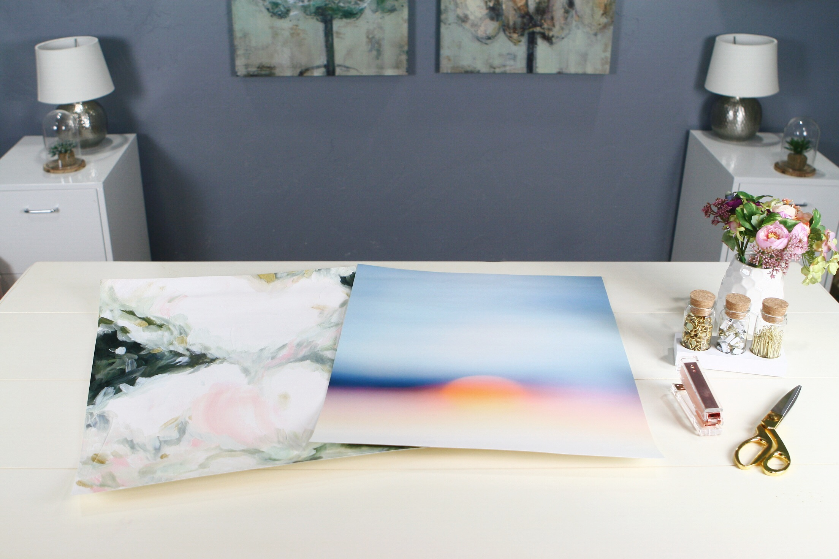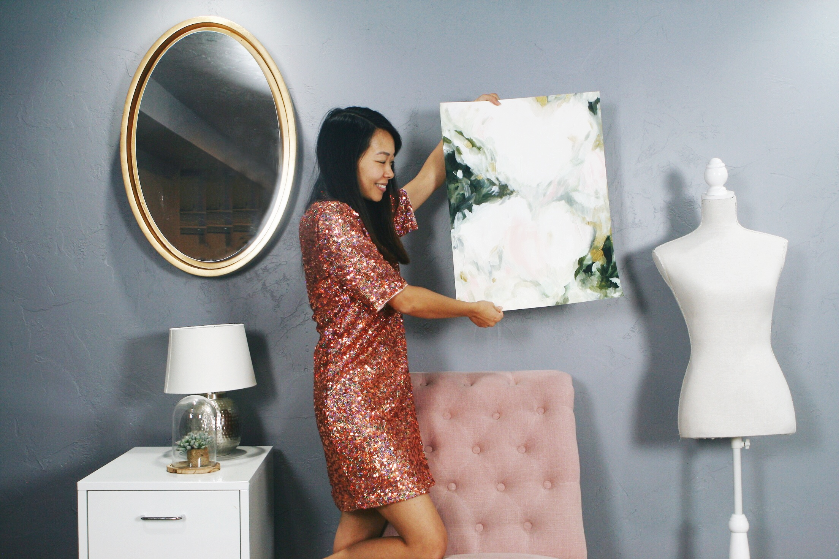 Thanks to my friends at Minted, I received some beautiful art to hang up when our house is built. I have bought quiet a few of home decorations since we purchased land, and Jay had to make me promise him that I won't buy anymore until we are actually moved in. But I can't help it! I am soooo excited and am so excited to decorate. The past 6+ years of living in our current house, it has been decorated ZERO since we had planned to demolish and renovate every single year, so why even bother to decorate when we were going to rip out the carpet, the walls, get new paint and everything? So my desire to decorate has been built up from all these years, and also, I grew up in a house where there were no decorations except for picture frames up on the fireplace mantle. My mom has had the same pictures, same picture frames and this sunflower wreath on there for all of my childhood years and even now! It's the same sunflower wreath during Easter, Summer, Halloween, Thanksgiving and Christmas! There are not one other picture or any decor hung up in any other part of the house. I remember growing up in our house and thinking to myself that one day when I get my own house, I was going to decorate my house so cute. And that day is near! AHHHH, I am so excited!
I thought this giant painting would look beautiful near the mudroom or the entryway to our house.
I browsed around Minted with my two daughters and had them each pick out any painting they wanted, and they chose these two, one of them the same as mine! Haha, she calls herself "mommy's mini-me" so I was not surprised. My other daughter loved this sunset painting because she said it would be perfect for her bedroom so it can "relax her" when she lies down on her bed to go to sleep.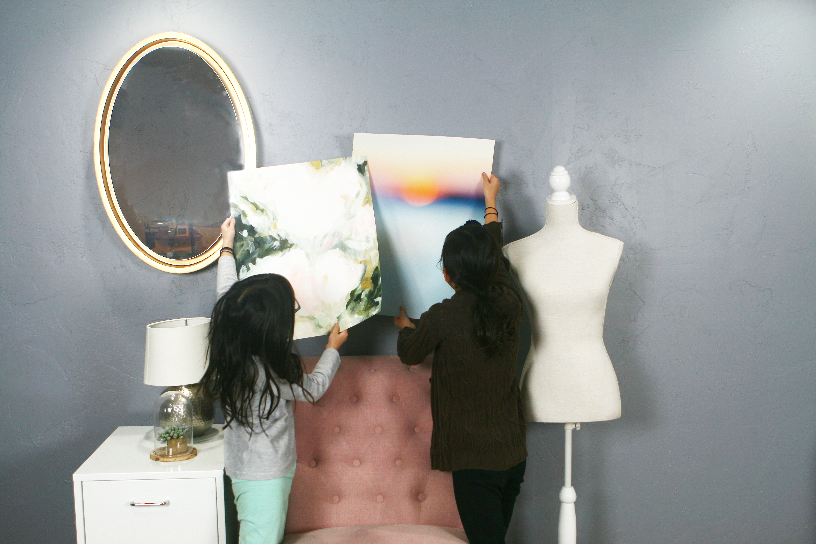 They have so many other beautiful paintings, you can even hire an artist from the website to have them do a custom painting just for you! How cool is that? Check out Minted.com to see all the arts they have to offer.