This Football inspired party has been compensated by Collective Bias, Inc. and its advertiser. All opinions are mine alone. This party is dedicated to my friends who love Korean B.B.Q and Diet Coke, you know who you are! I will be sharing a Korean bulgogi recipe using Coke, how perfect is that? #ShareYourSpirit #CollectiveBias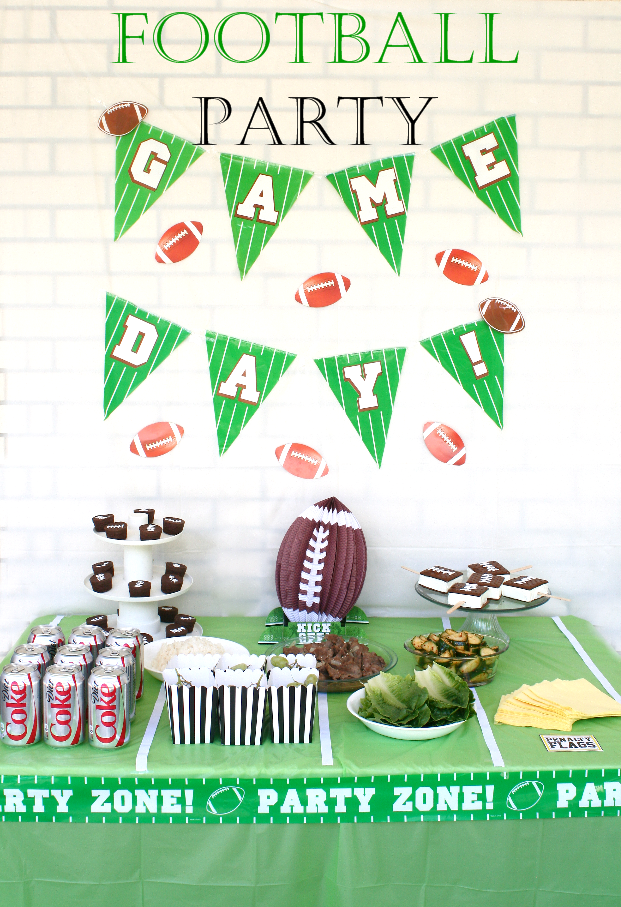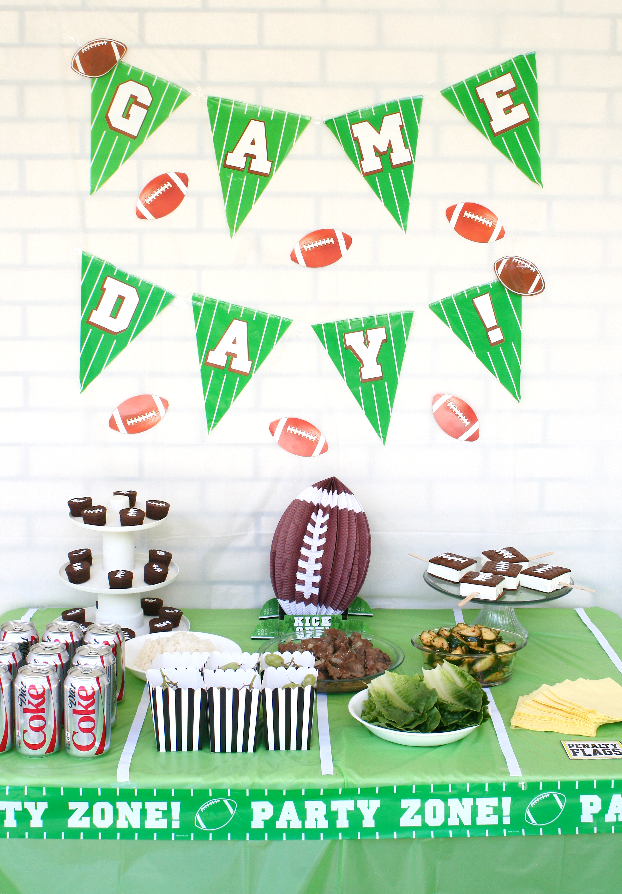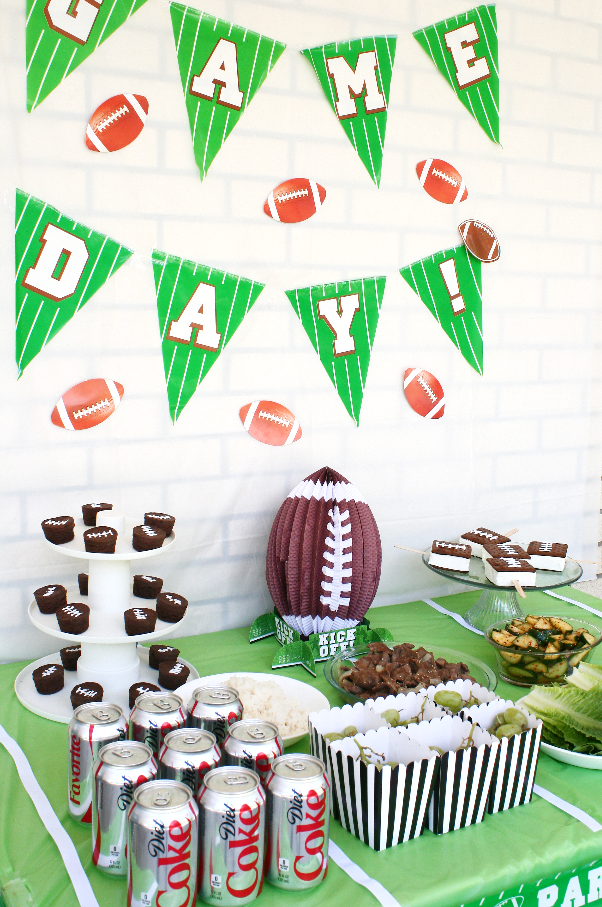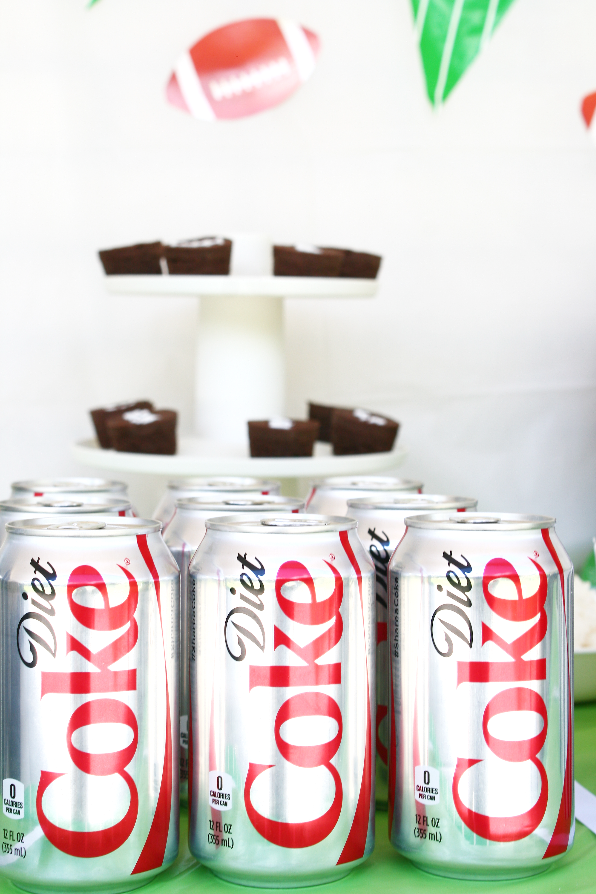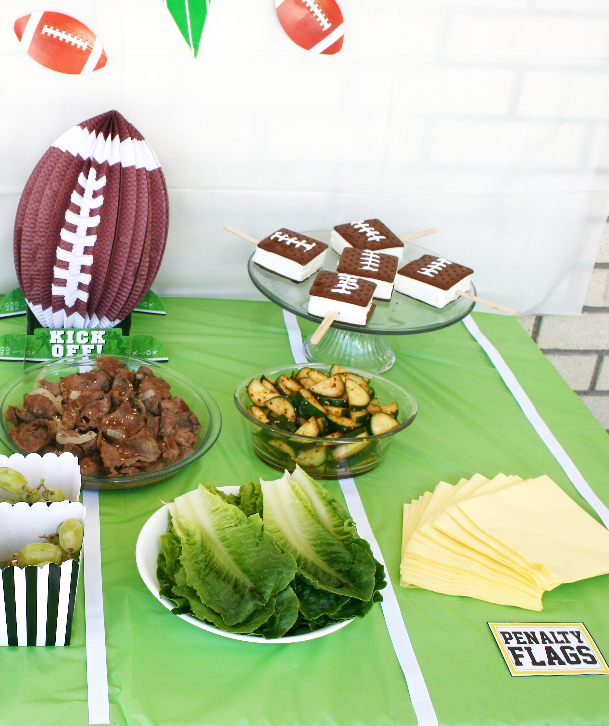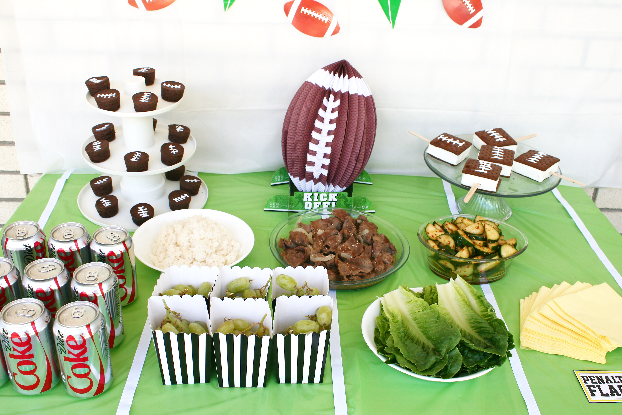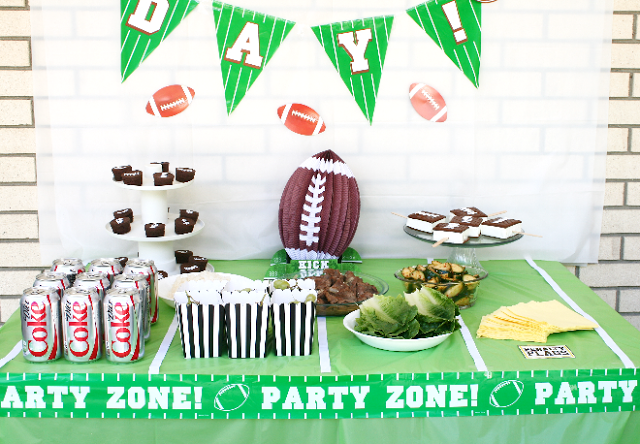 I purchased the
COKE
at my local Sam's Club. Did you know that you can order online at Sam's Club and instantly go pick it up? I'll be using that service more often, it makes my life way more convenient!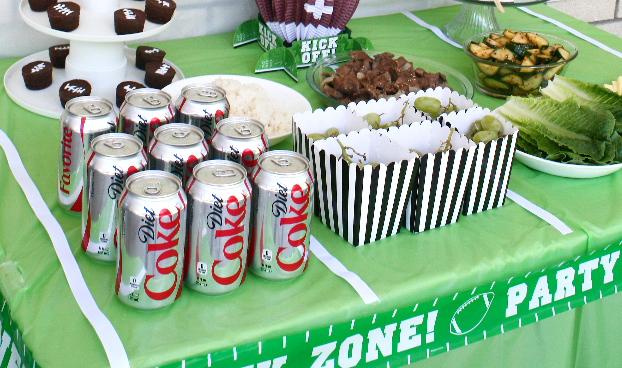 How to set a Football-inspired Party Table



-Green tablecloth
-White ribbon or tape
-Banner
-Football cut-outs
-Party zone tape
Lay the green tablecloth on the table. Tape the ribbon vertically onto the table, I used 5 strips. This is your "football field". Put the banner up on the backdrop along with the football cut-outs and tape the party-zone tape across the edge of the table.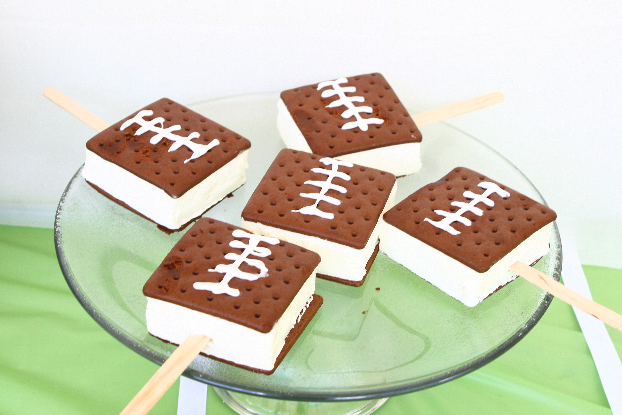 How to Make an Easy & Fast Football-inspired Treats
For a football ice-cream sandwich:
-Ice-cream sandwiches
-Ready-mix white frosting with tip
-Popsicle sticks
Stick the popsicle sticks into the ice-cream sandwich. Draw the football design on the middle of the sandwich with frosting. Serve and enjoy!
Football brownies:
-Round brownies from the bakery section
-Ready-mix white frosting with tip
With frosting, draw the football design onto the middle of the brownies. Serve and eat one or two yourself!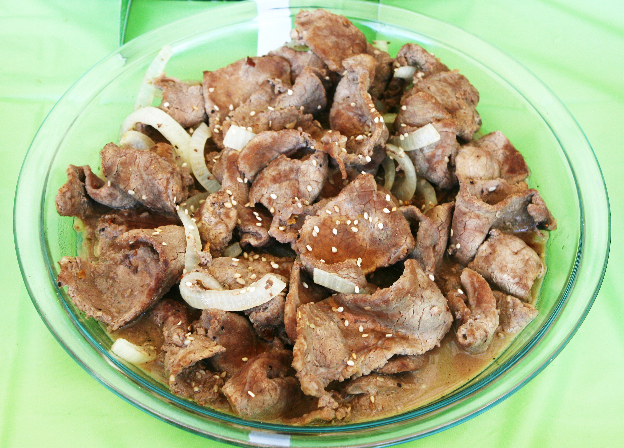 Korean Bulgogi Recipe
1 pound bulgogi beef
1/3 cup Kikkoman soy sauce
¼ cup Coca-Cola
2 tablespoons brown sugar
3 tablespoons sesame oil
3-4 large cloves garlic, crushed (1 ½-2 tablespoons)
¼ large onion or ½ small onion, thinly sliced
1/4 cup chopped green onions (about onions)
½ teaspoon black pepper
1/2 teaspoon salt
½ small Asian pear, pureed(use 1/2 small apple if you don't have a pear)
1. Ask the butcher to slice the meet thin to 2-3 mm. If you are slicing it yourself, slice it while it's still a little bit frozen for easy slicing.
2. Puree the Asian pear. Add onto the remaining ingredients except for the meat.
3. Pour the marinade onto the meat, cover and refrigerate for at least 30 mins. or overnight.
4. Grill, or saute in a pan until the meat is cooked.