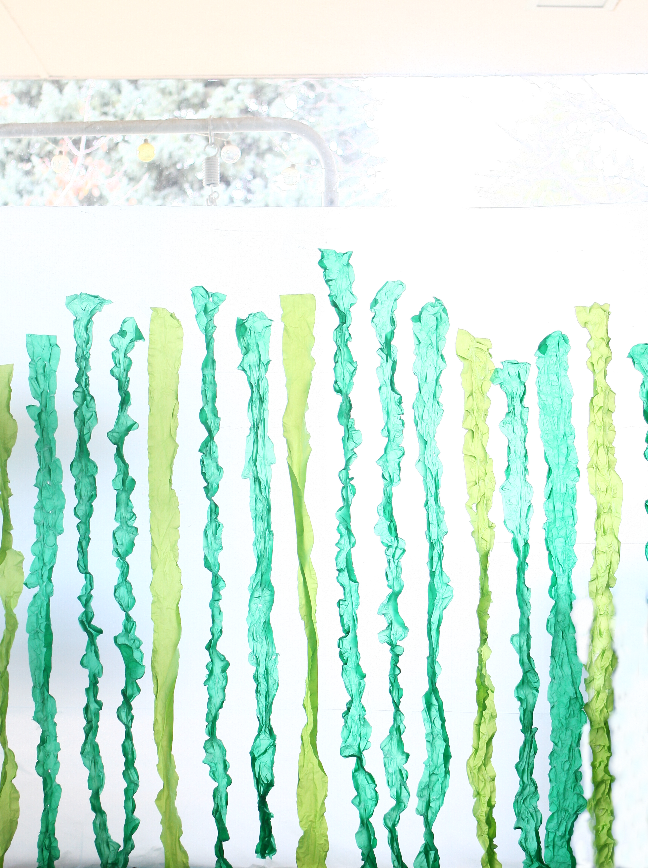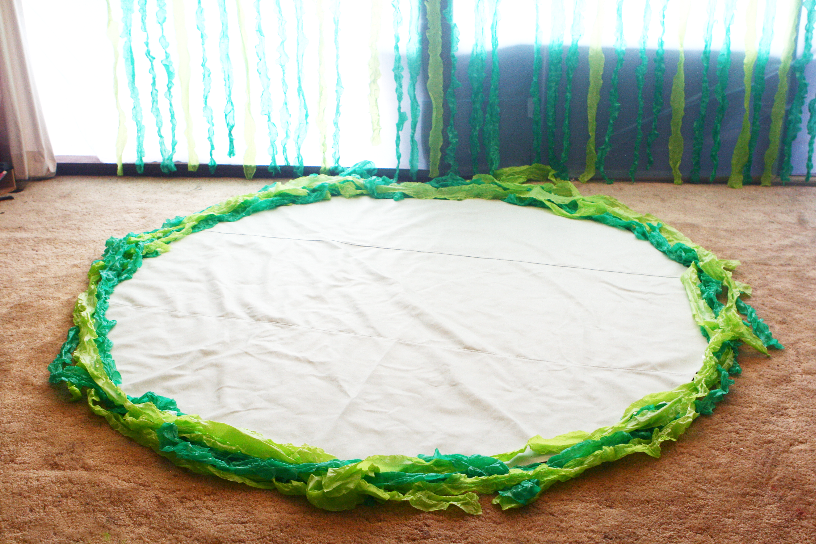 My Gathre maxi in mint made a perfect "Under the Water Bubble". I want their playmats in every color, we use it all the time! It wipes off easily and doesn't stain and is waterproof.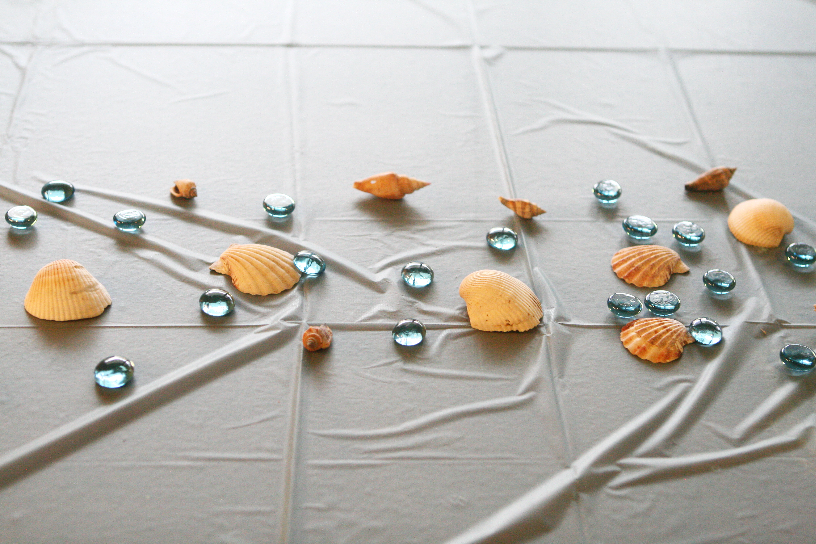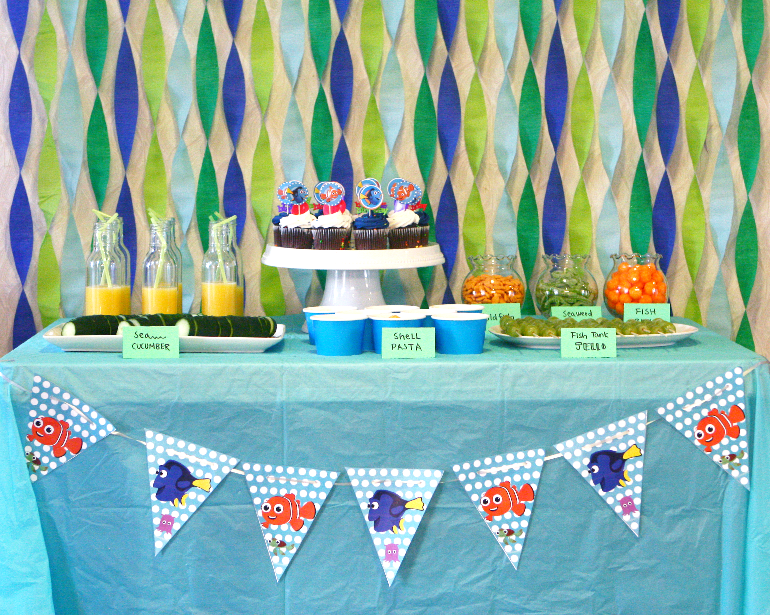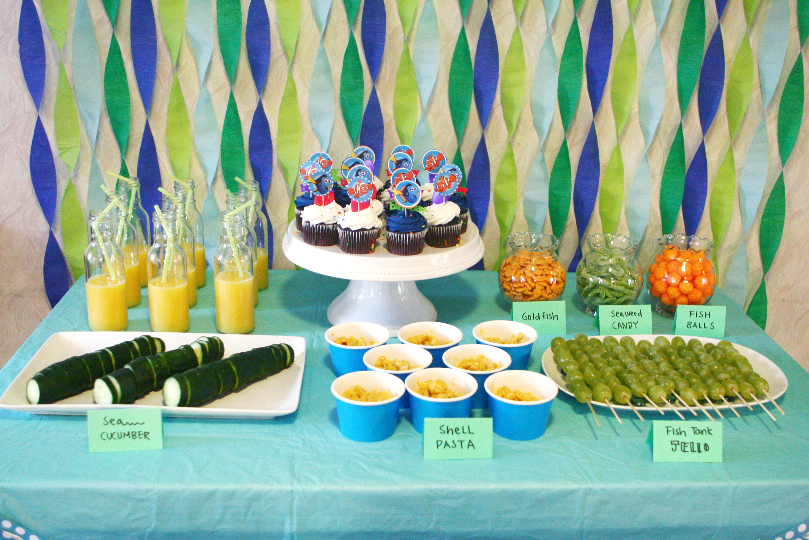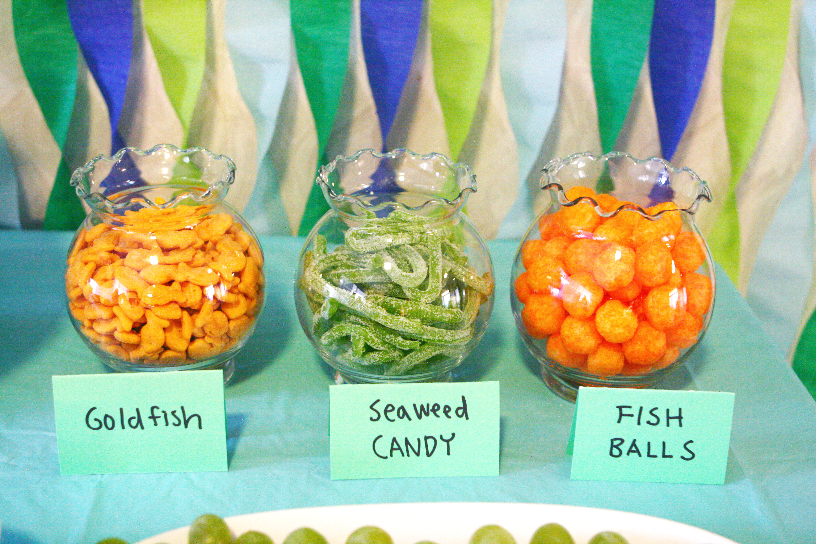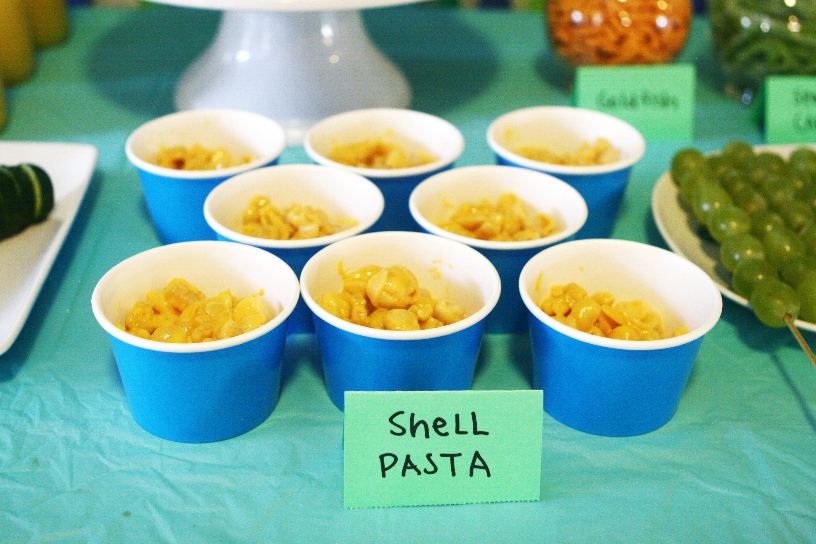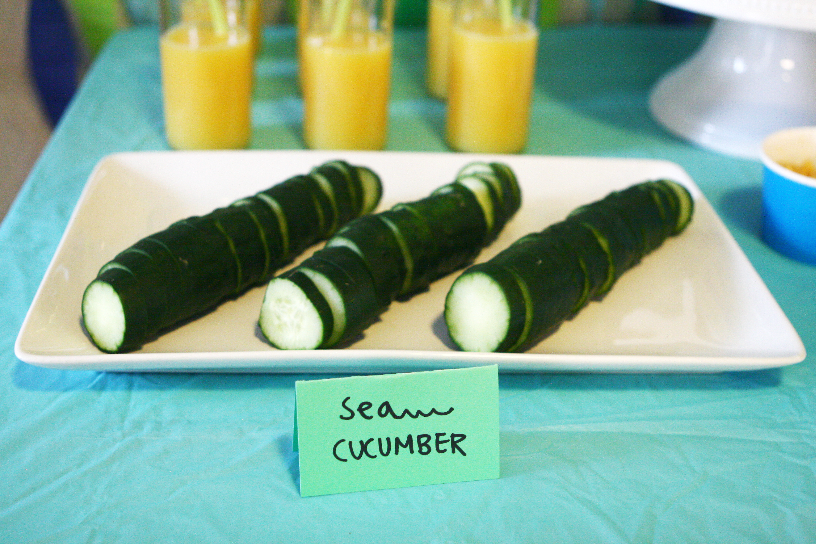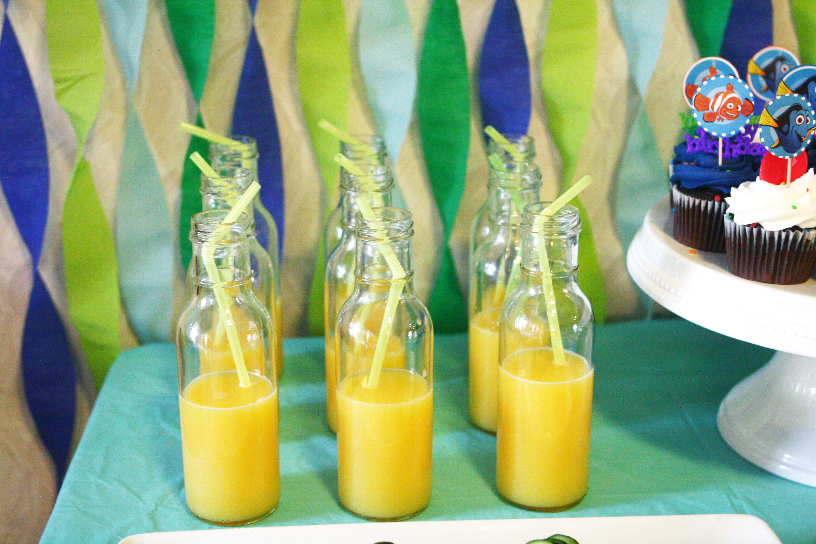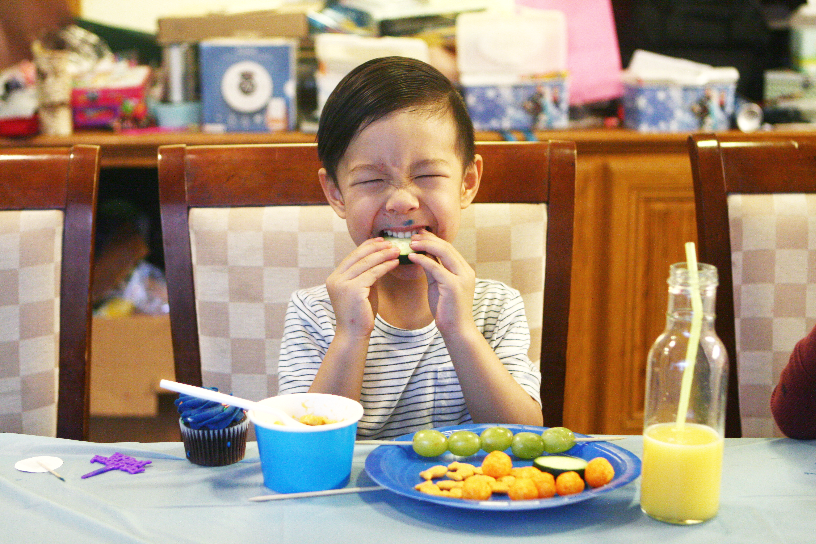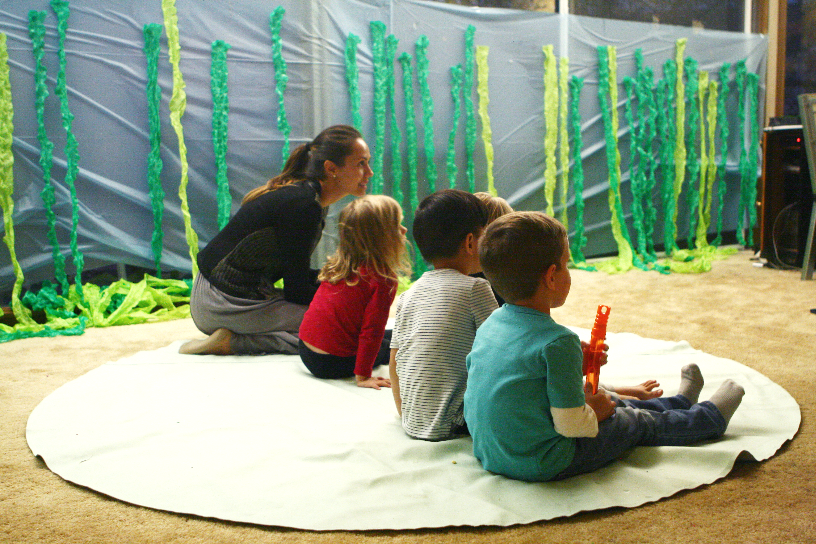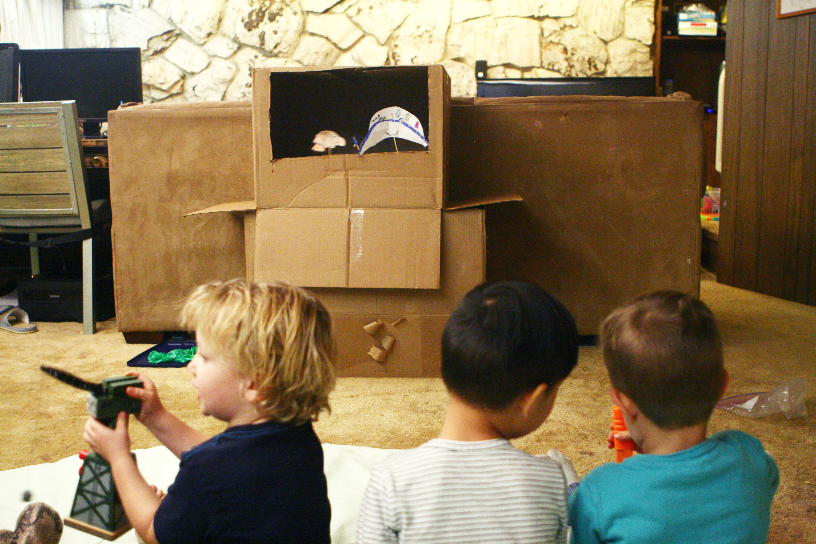 His sisters worked all day to put on this puppet show for him and his friends for the party. Isn't it the sweetest?
They also made a "Pin the tentacle on Hank" that I forgot to take a photo of.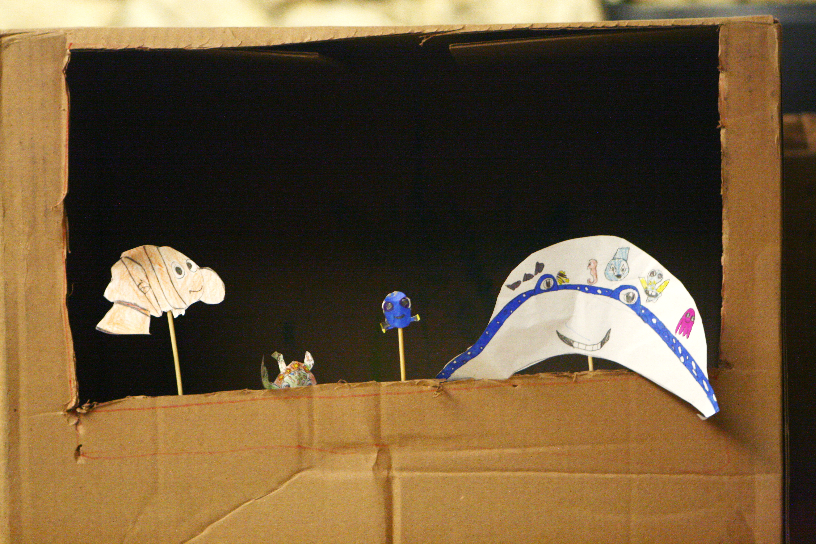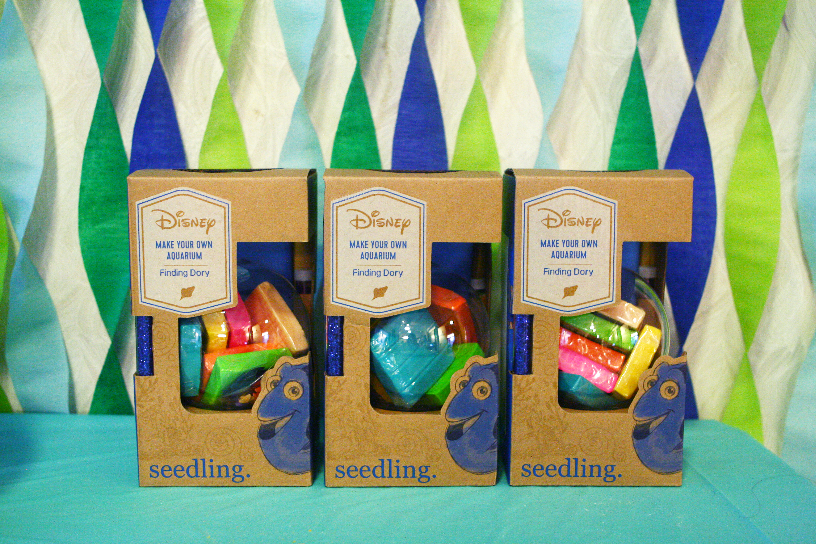 Our last activity was Finding Dory | Make Your Own Aquarium from Seedling. They have the cutest ready-to-craft boxes such as make your own butterfly wings, bow & arrow, or paddle boat, and their new line, Design your own Disney kits such as Tangled | Make Your Own Magical Hairbrush, Alice in Wonderland| Design Your Own Tea Party Set, and Lion King | Circle of Life Drums. See the whole Disney collection here. This was a huge hit at the party and all the moms were asking me where I got this because it was so cute!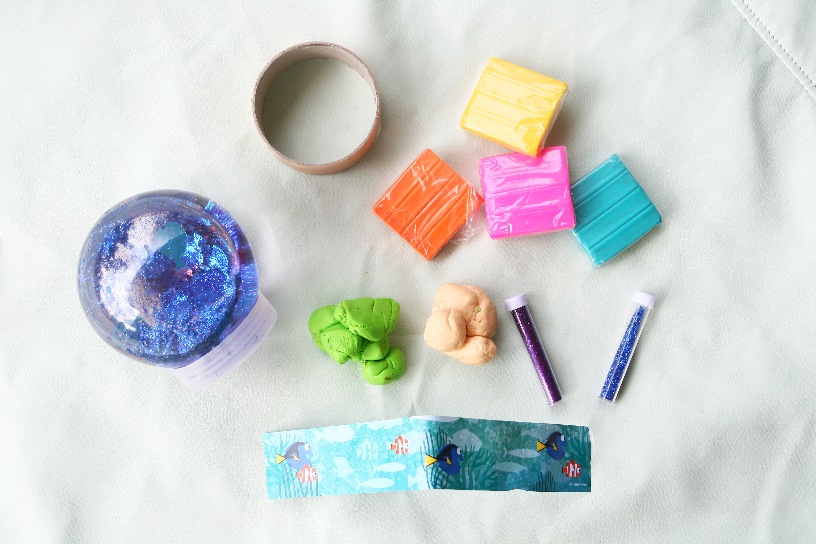 Everything you need comes in the box. I am not "The Craft Mom' who does crafts with her kids because it stresses me out thinking about getting all the necessary supplies I need to get but this I can definitely do. So it made the party planning much easier and less stressful.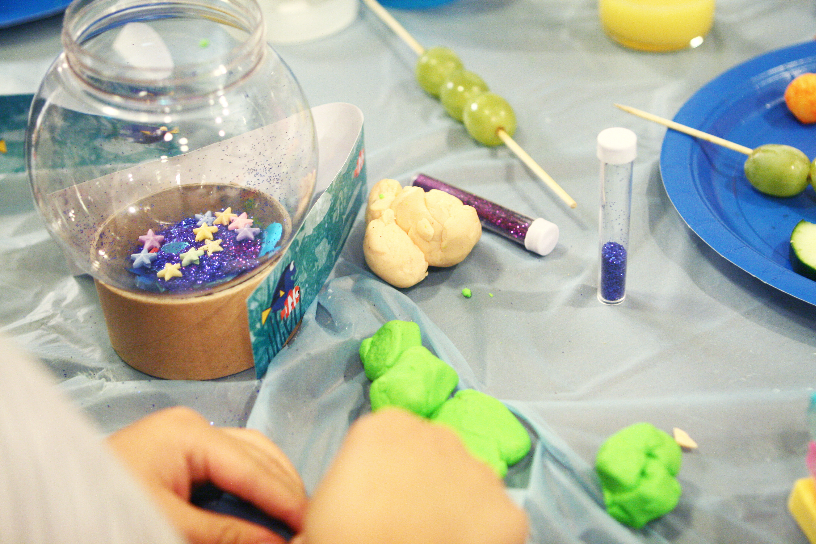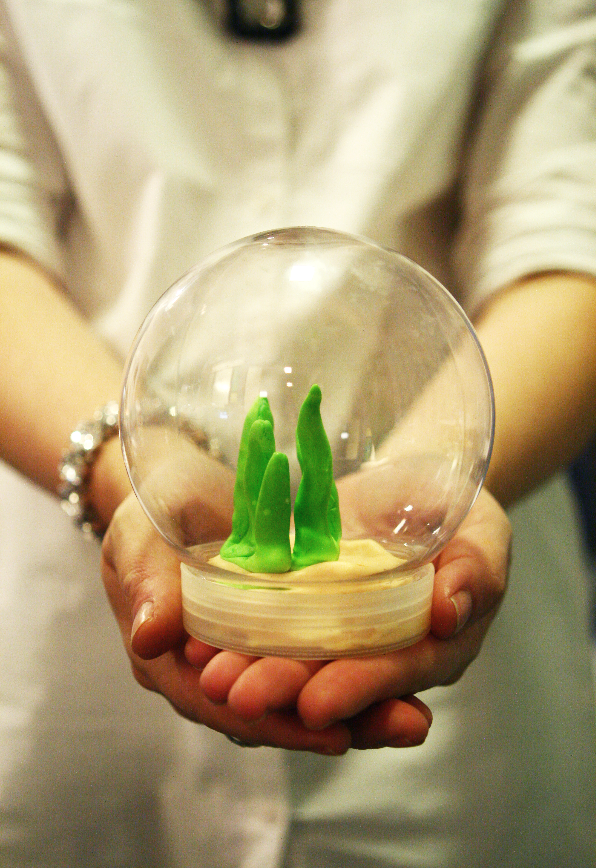 We didn't have enough time to finish everyone's aquariums but they kids loved it so much, especially when we poured water in it and all the beads and the sparkles swirled around the water. If you do buy this one, don't be like me and do read the directions before the party and know that it takes about 30 mins. to warm up the clay, soft enough to shape it and make designs. Each kid took it home in their Dory bag so they could have the chance to finish it at home.
Thank you Seedling for partnering with me on this and sending me the Finding Dory | Make Your Own Aquarium!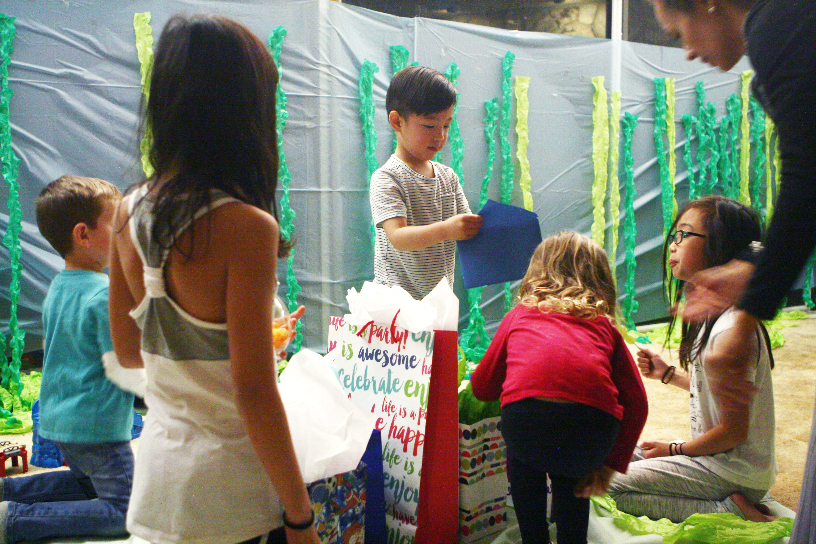 You know what the embarrassing part is to this party? His birthday was at the end of July. I threw this party for him in November. Yikes! Hahaha. So bad, I know. I have been getting easily overwhelmed lately, more than ever before so I kept pushing it off, and also every single Saturday we had something going on! Someone else's bday party, baptisms, family visiting, etc. It has been a busy time for us!
But our sweet boy didn't ever mind and never whined about us not throwing him a birthday party for the 4 months. I am so grateful for his happy, upbeat nature, he makes my days so much brighter everyday. Happy belated(seriously belated) birthday, my boy! I love you so, so much.