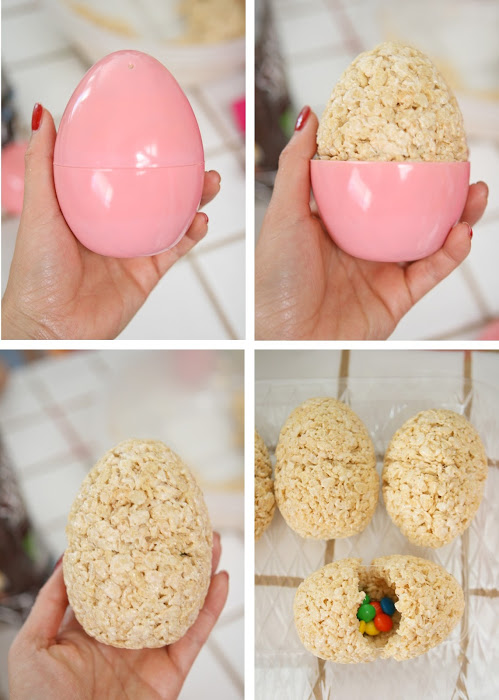 I made these rice krispy eggs from Easter back in 2012 but I thought it would be fun to post it again with the recipe! It's super easy and the kids think it's just about the coolest thing.
Rice Krispy Eggs
Ingredients:
-Rice krispy treats
-Plastic Easter egg
-Candy
Directions:
Make regular rice krispy treats.
Open up the plastic egg and make a 1″ mold on the inside edges of the egg.
Put the surprise candy inside and close the egg.
Let it set for 20 mins.
Gently take it out and store it standing up.