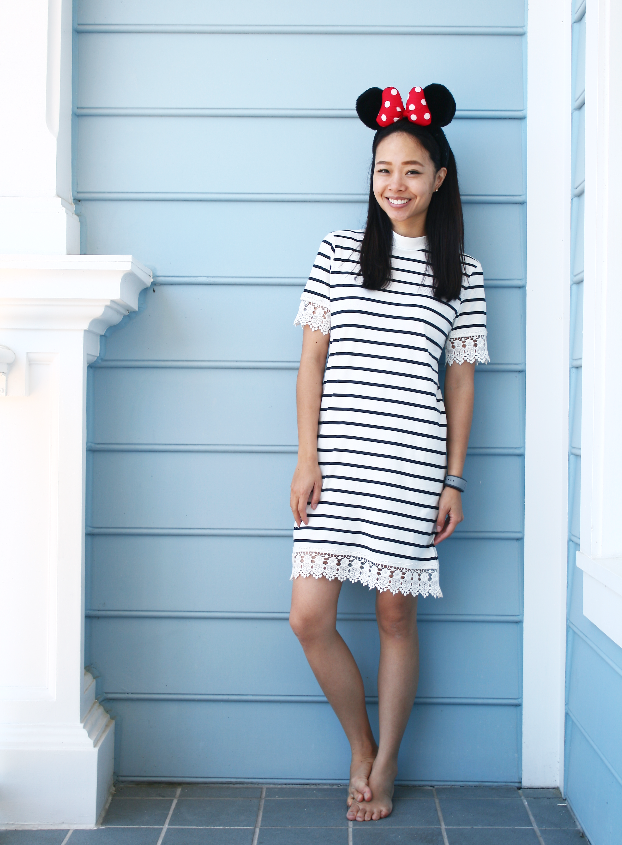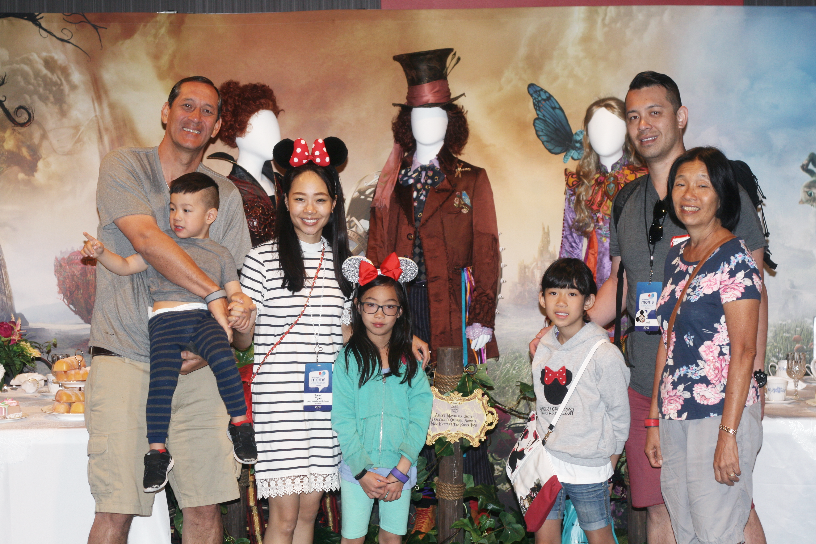 Day 3 we had the option to do a 5k Fun Run at 6 a.m and I had the intention to go on the first day when I signed up my family, but the night before the run, I knew there was no way we were going to be able to wake up that early to make it to the 5k. So at 8 a.m we took the Disney SMMC bus to the AMC Theatre at Disney Springs to watch the screening of "Alice Through the Looking Glass"! They also provided us a sack breakfast of breakfast burrito & sandwich, apples & caramel dip, fruit, and a drink that we got to eat while watching the movie. The movie opened to the public on May 27th and we got to watch it on May 7th, being the only second group of people to watch the movie. Afterwards, the kids all received a gift bag with Doc McStuffins doctor kit and toys.
We knew our 2 year old son wouldn't stay through the whole movie so Jay took him to the Doc McStuffins Meet & Greet experience and activity they provided for the little kids.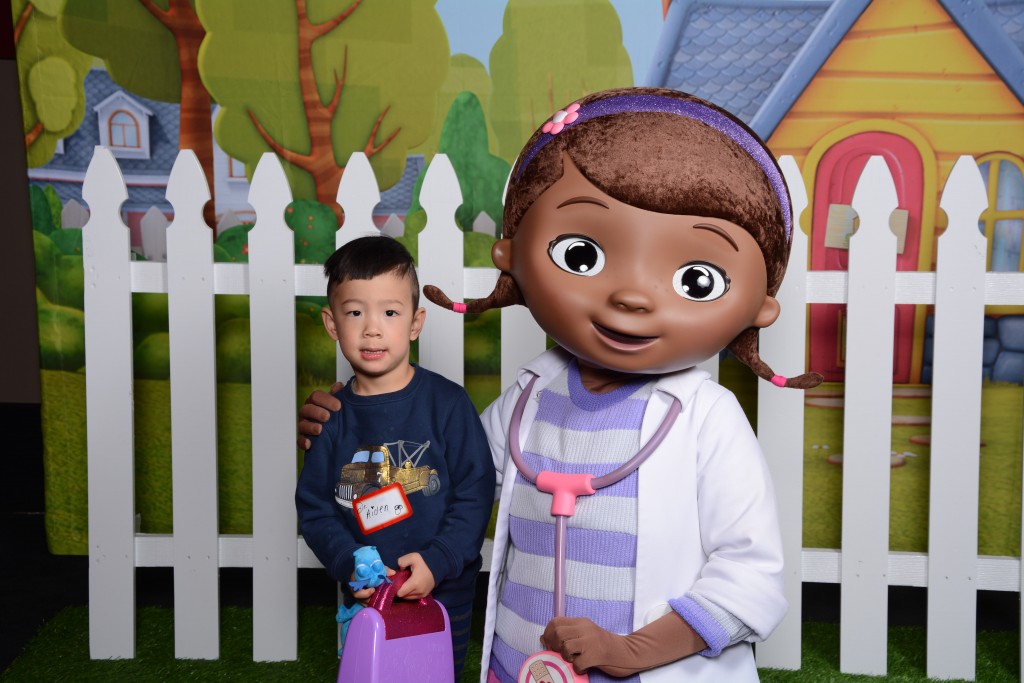 After this activity, it was about 10:30 and we had the rest of the day of free time. We were on our own the rest of the day, free to explore the parks.
Everyday I gave the kids gifts that were Disney related(mostly all from the dollar store, thinking it would save me lots of money, but it ended up breaking or not being worth it, I should have just buckled down and got them nicer gifts that they could keep for a longer period), such as Star Wars stickers, Disney character night lights, coloring book and such and they thought it was so fun to get a surprise everyday. I did give my girls one big gift, the Instax Mini 70 which they've been wanting for awhile. I totally surprised them and they were so excited! I asked the girls what their favorite part about the trip so far was and they replied, "The polaroid camera and eating lots of popsicles and smoothies!" because we did eat lots of popsicles and drink lots of smoothies since it was soooooo hot.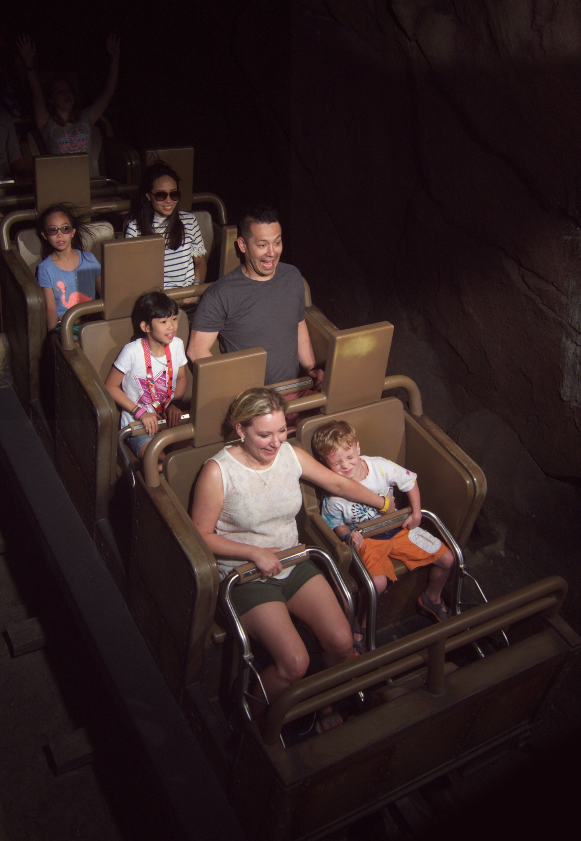 I cannot get over his cute overalls! They are from The Little Spoons, aren't they adorable? And I finally caved in and got my son Saltwater sandals from Baby Cubby, I don't like purchasing things when everybody and their dog has it, but they grew on me and I heard they last a long time and is very durable so that made me sold.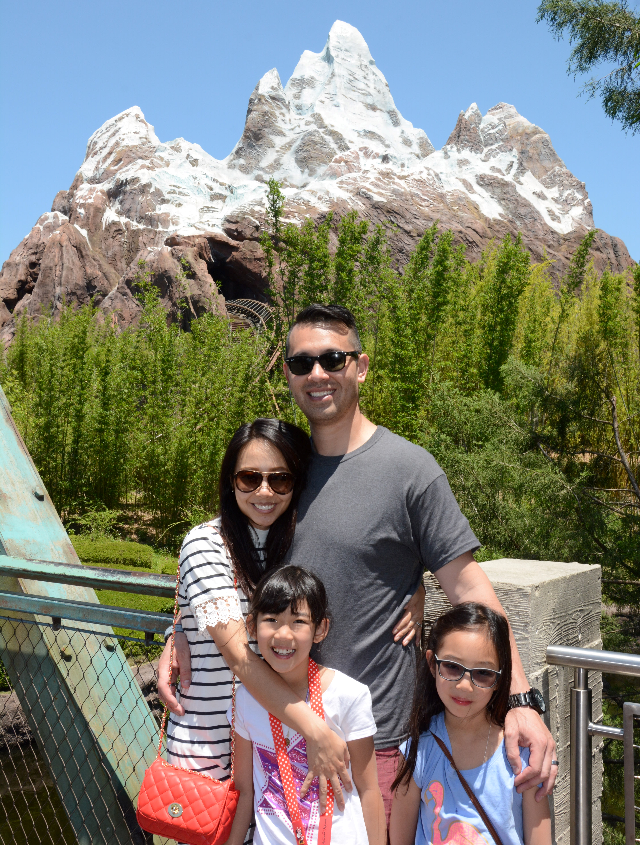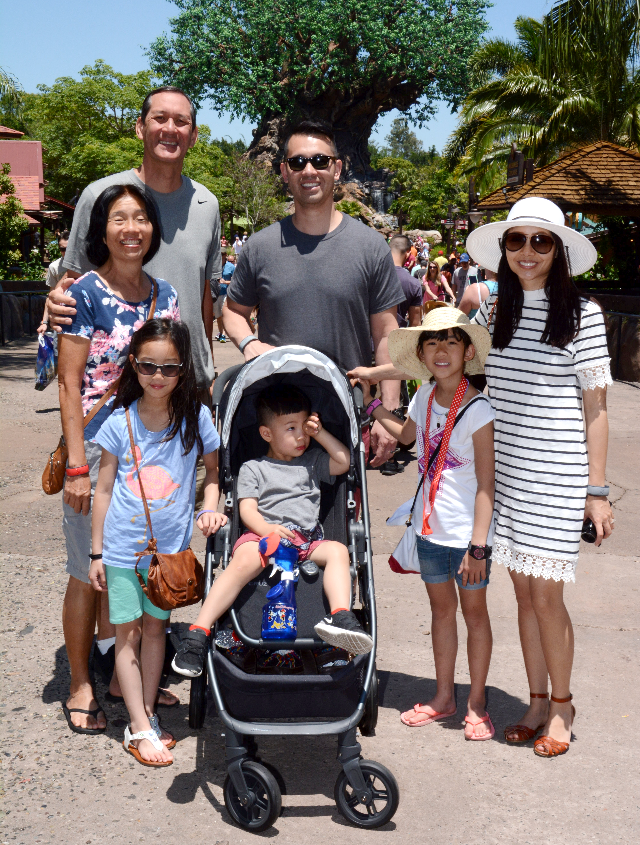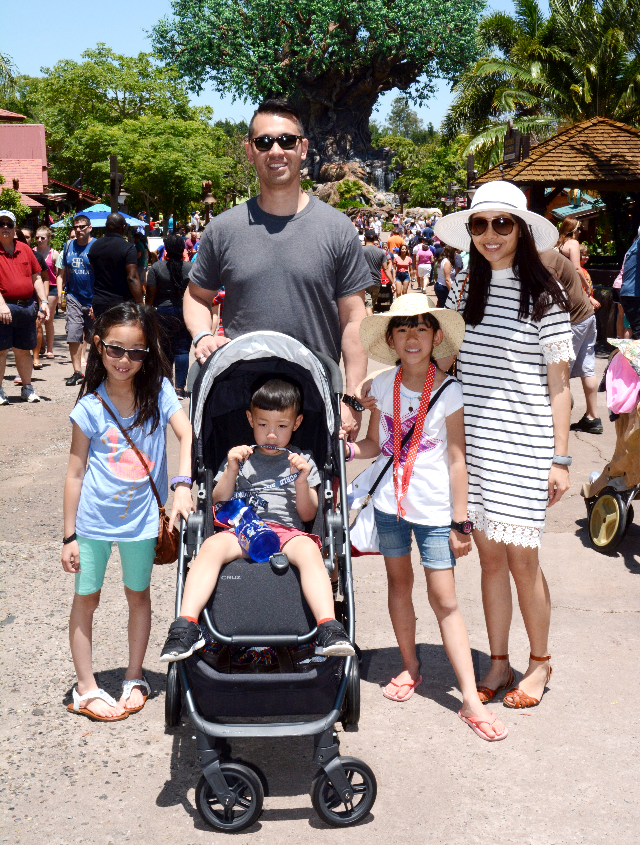 *Disclaimer: I paid a fee to attend Disney SMMC and also for each of my family members. We did receive discounts, perks and VIP experiences in exchange and I am not paid to blog about it, just doing it out of my own free will.