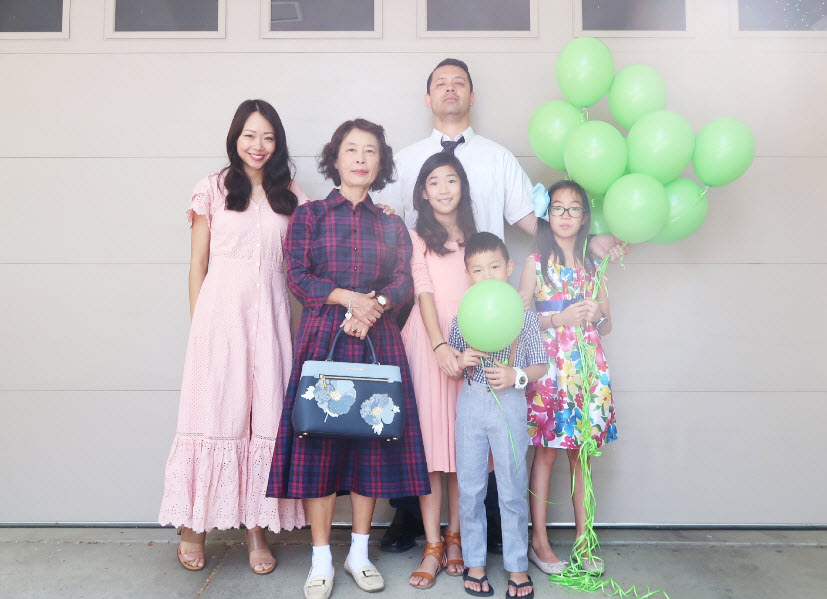 My dress is from Shopbop, from 9/25-9/30 use Code: STOCKUP18 for 20% off orders under $500 and 25% off orders $500+ (or go to my shop, I'm selling this dress, brand new!

Sunday best from last Sunday(my mom's birthday), thought I should post it before another Sunday rolls around.
Have you read my blog post Why you should never ask where are you from to non-white people from 2 years ago? It talks about the ignorant comments I've had to deal with my whole life while growing up in Utah. The last story I share is so crazy and so sad, of what happened to Jay on his way home from work. I had so many good comments but I accidentally deleted them all.
I thought of my blog post after watching Crazy Rich Asians today with my mom. It was such a good movie, everybody go see it! I honestly didn't expect the movie to be this good, but it's one of my all time favorite chick-flicks ever. I was taken back at how many times I cried during the movie because I was so proud, but also sad at the underrepresentation all minorities here in the U.S feel to this day. As a female, minority, Latter-Day Saint, living in Utah, I feel the underrepresentation immensely. We can all do better, starting with me.
Who's seen the movie? Or have you felt underrepresented in your own life? How so?