oh and i warn you, there are a ton of pictures.
and b.b.q chicken quesadilla, homemade cinnamon chips and fruit salsa,
love ana's enthusiasm and her excited scream.
like this dora adventure hat.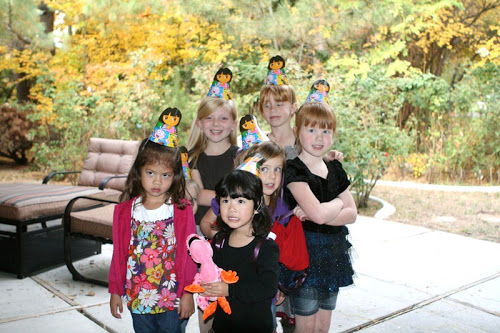 "who do we need when we don't know which place to go?" "THE MAP!" everyone yelled out, so they all got their maps out from their backpacks.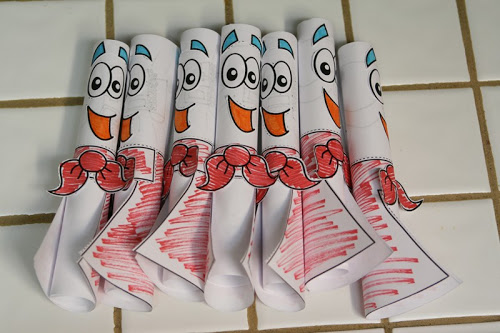 1st on the map was to find the tallest tree.
that lets them see the bubbles that they had to pop.
there was a croccodile coming towards them so they had to save the ducks.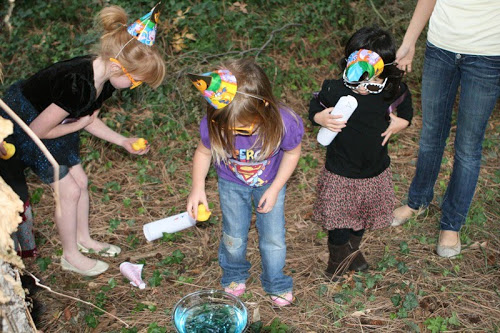 then the troll bridge. they had to solve a riddle that led to the swiper.
even the smoke was pink.
and the swiper said, "OH MAN!" and walked away.
then the girls all cheered.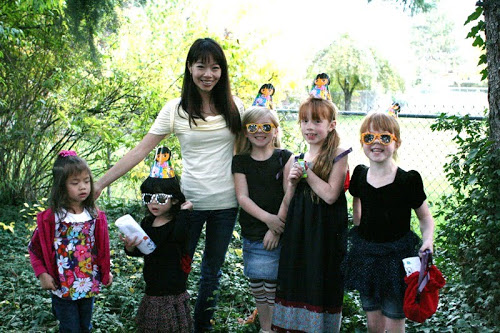 they each got a dora "we did it!" certificate with their name on it and dora stickers.
jay says he had more fun watching me than the girls
since i had to be all enthusiastic and animated.
then it was time for some strawberry ice-cream cupcakes.
I love you forever.