I am excited to share with you this tutorial on how to make a maxi dress into a jumpsuit! If you are taller(I am 5'4″), then the length will be shorter unless you can find a tall size maxi dress. But this is pretty easy, I've only made pants one time when I was 12 years old and it was pajama pants, but making pants is much easier than I thought, so don't be afraid to try it!
BEFORE: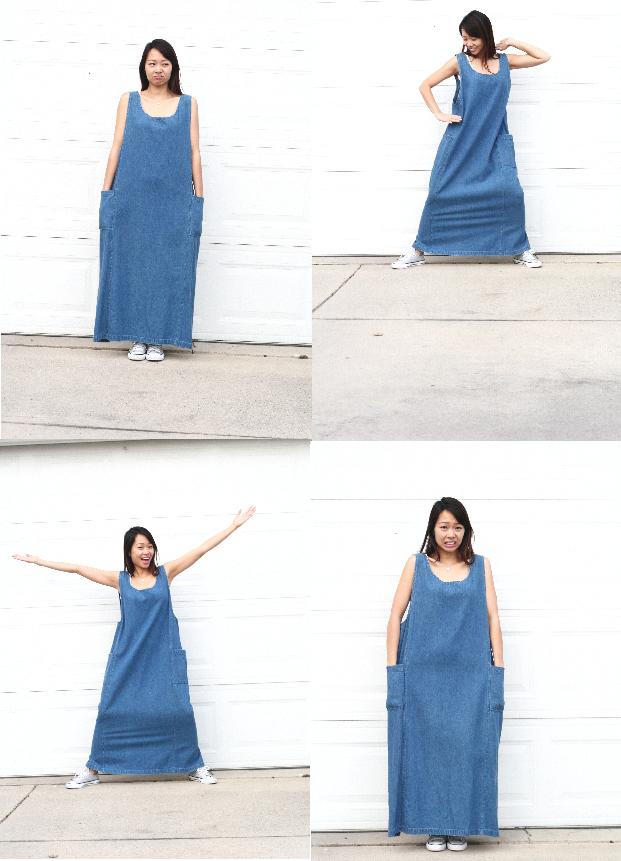 PHOTO INSTRUCTIONS:
1. Lay the dress flat.
2. Using a jumpsuit you own, trace the pants pattern.
3. Make sure to leave a 1/2″ extra when cutting out the pattern.

4. The length of the pants was 2″ shorter than the length I'd like it to be. So I used the extra fabric to make a 2.5″ waistband, to give it extra length.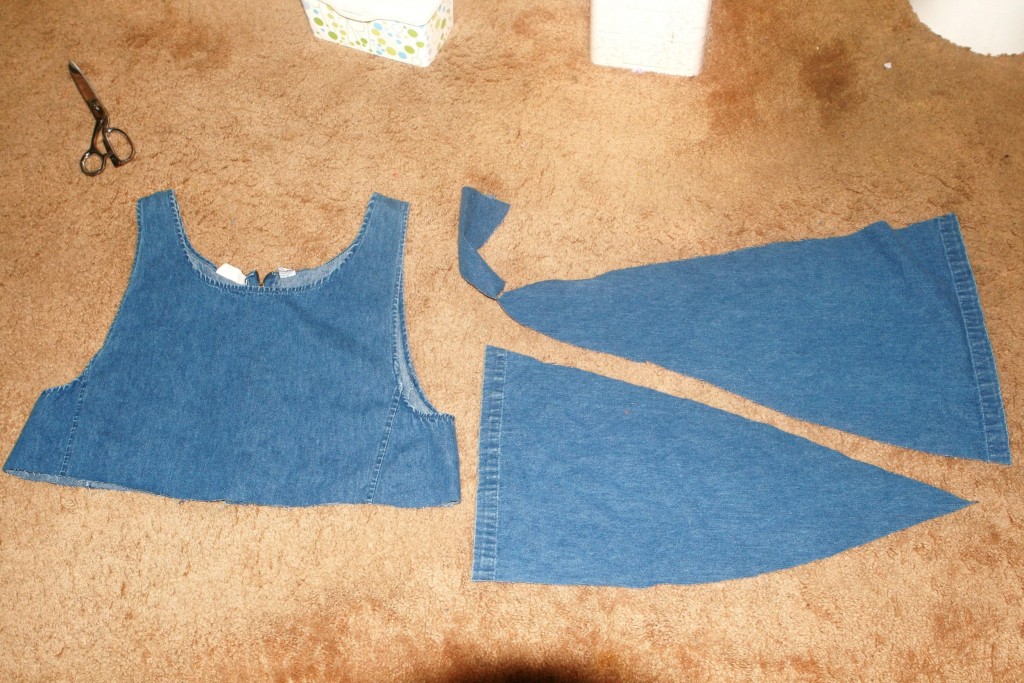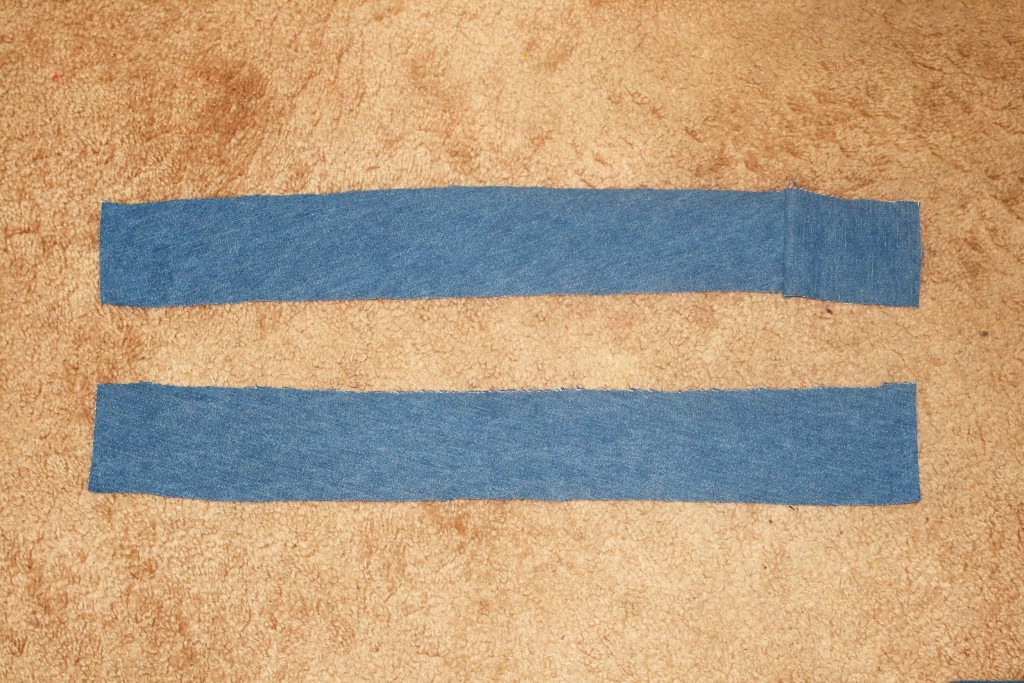 5. Using the extra fabric, cut out a 2.5″, the width your waist + 2″. If you look at the first strip on the top, it wasn't long enough so I cut out a small fabric to add to the waistband.


6. Sew the waistband right sides together, the bottom of the waistband sewn unto the pants, the top of the waistband sewn unto the top bodice.

7. I used a scrap fabric for the other side of the waistband since I didn't have enough of the denim fabric to make the waistband. But it doesn't matter since it'll be on the inside and no one will see it. 😉
AFTER: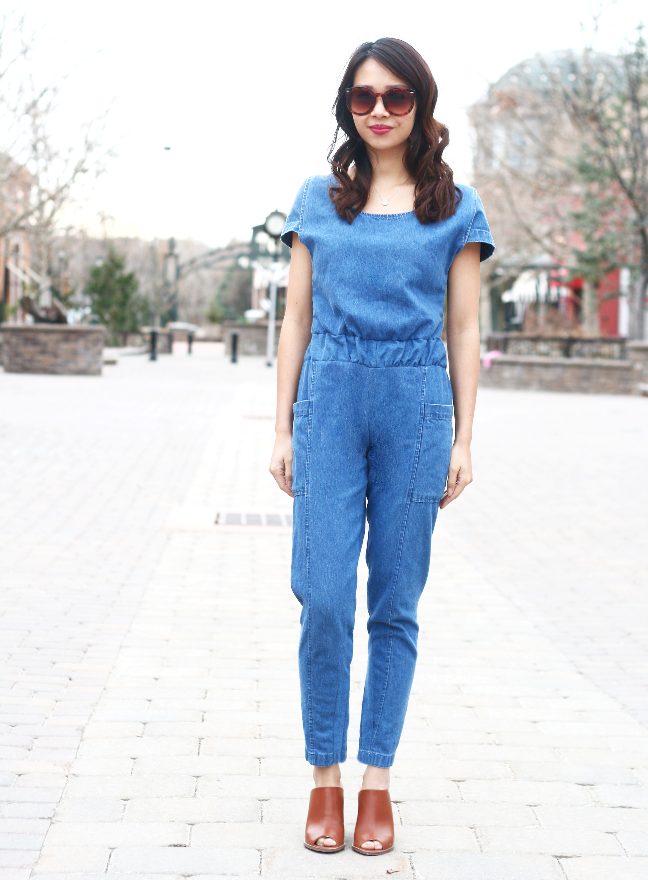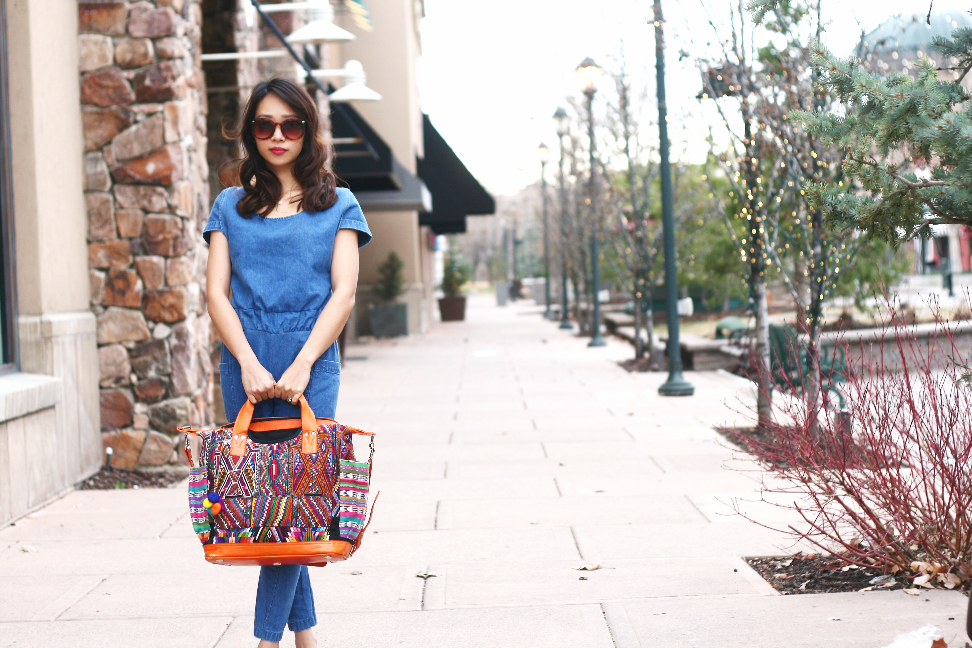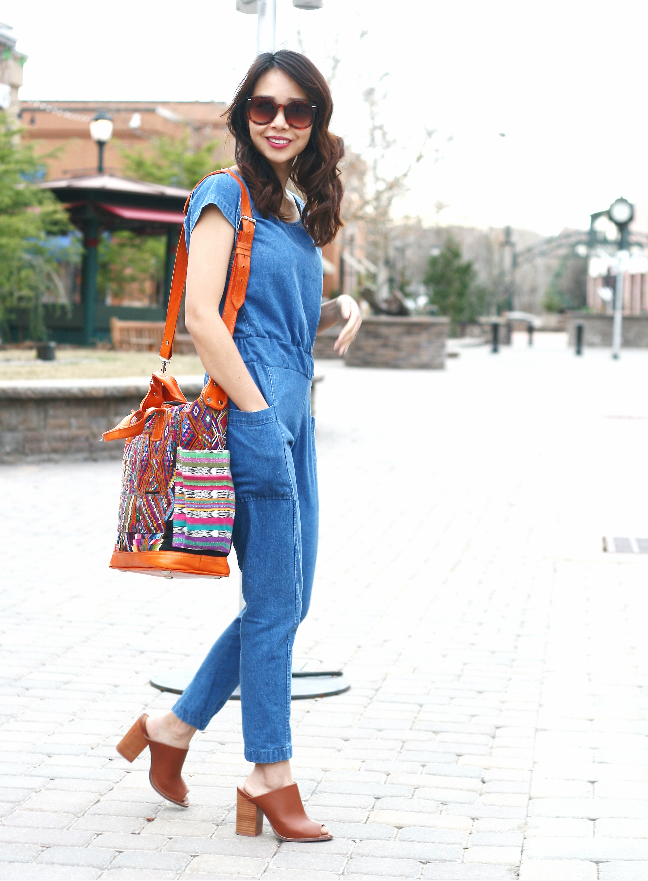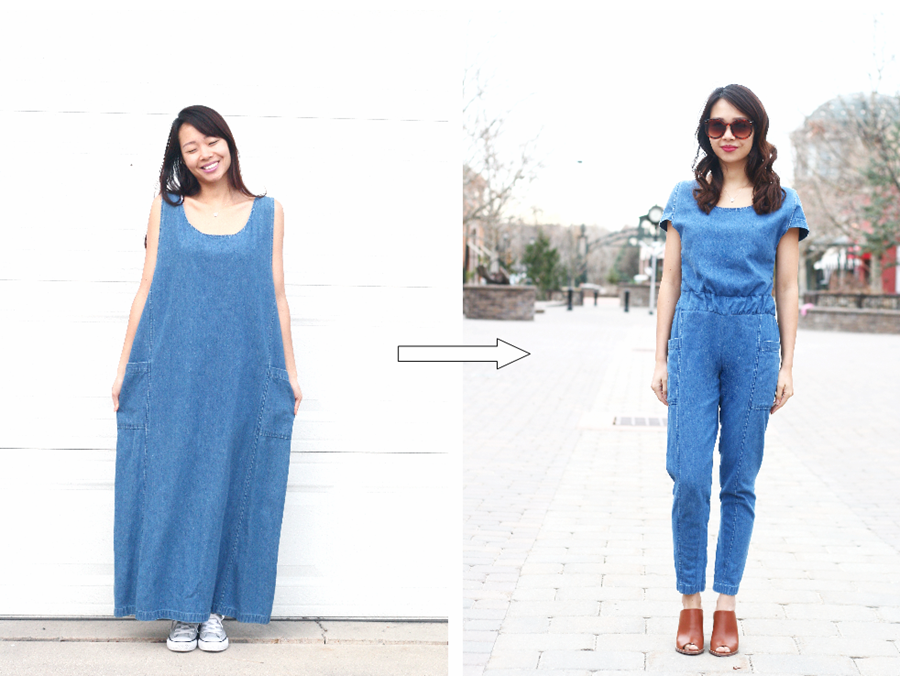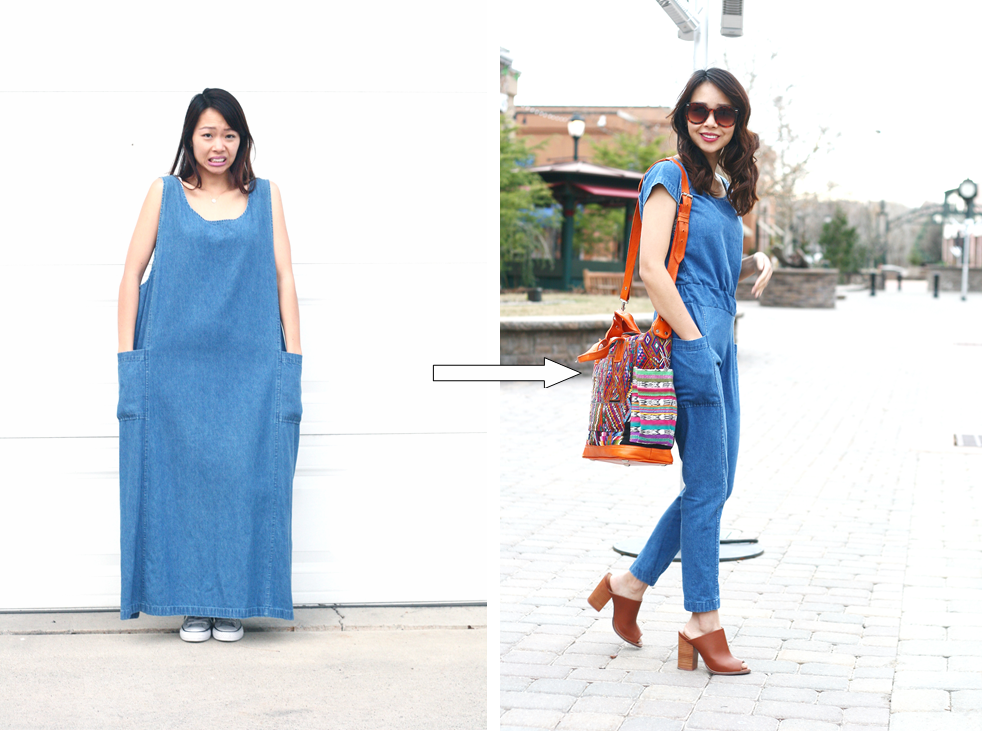 I was pretty nervous to start on this refashion. At first I planned on making an overall skirt which I would have had plenty of fabric to make, but then last minute changed my  mind to make a jumpsuit, I knew I barely had enough fabric, or maybe not enough, so you can imagine my nervousness as I cut into the dress! I had just enough fabric, after using scrap fabric to make the inside part of the waistband. If I had more fabric left, I would have loved to have attached a thick waist-tie in the front, wouldn't it look adorable with a cute bow tied in the front?
What you'll need:
-A size XXL denim maxi dress
-2″ elastic band
-matching thread
-needle or sewing machine
-scissors
Estimated time: 1.5 hours
Budget: $4.00
Skill level: An experienced beginner or an intermediate