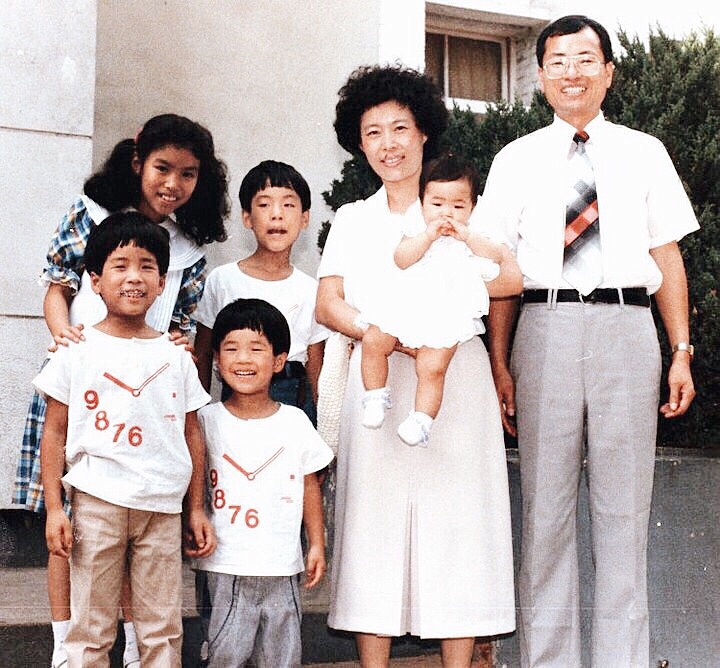 Can you spot which one I am? I'm the little baby, next to my dad, the most righteous man I know. I love you dad.



It's been exactly 2 months today since my dad passed away. I shared this in my private Instagram account but will also share it here because I find myself saying it to so many of my friends.
Please call your parents more often. Tell them you love them every chance you get. Tell them why they are great parents & what specific things you appreciate about them. Time is so fleeting. And you have no idea just how much you'll miss & ache for them until they're really gone. How else could you possibly know? But by then, they're long gone. The pain will hit you so much harder than you'll ever expect, to the point you feel you're drowning. Now I know what people mean when they say they're drowning in sorrow. I'm so thankful for the eternal plan of happiness. Without it, I'd be forever broken & without hope. But with it, I know I'll see him again. With it, I know my dad is very much alive & in the midst of immense sorrow I feel immense peace.
You know the saying "Time heals all wounds"? It's found a new meaning for me. I've mentioned how it's in the quiet moments when we are not resisting the present, automatically reacting to a situation, justifying our sins, defensive to an offense, but accepting the present as is without fighting it, it's in those quiet, sacred & painful moments when that pain turns into wisdom? The reason why time heals all wounds is because over time, people have to accept things for what it is & move along with the time. It's in those increments when we are not resisting or fighting, that we heal & mend our Spirit from pain, offense, unfairness, or sin. It doesn't mean you can't say, "This hurts so much. It is so hard. This sucks." but not saying, "I can't believe this happened. I will not accept what's happened to me. Why me?", but sitting in that pain & accepting it all in full. To feel the hurt in it's full. I believe the sooner we accept the present, the sooner we start to heal. But as time goes by, it gives you more moments of accepting the present & thus, heals all wounds.