My beloved dad passed away very peacefully, surrounded by his family on the evening of August 9th. I firmly believe in the afterlife and know that he's not gone but is only in a Spirit form. I read somewhere that the body is like a glove and the hand is the Spirit, with the Spirits still very much alive, since the Spirit is the real thing and the body, just a glove. I believe this. So what comes as a surprise to me is this emptiness I feel, like a part of my heart is missing and aching. One of my neighbor who lost her father when she was 19 told me she felt a part of her was missing like an arm or something. I didn't expect this since I know my dad is so happy and without any pain or sickness and he is even closer to me now(see my post here). But my Spirit senses that he's no longer here in the same realm as me. I guess that's where the aching comes from. I miss his presence. He was so pure and righteous that just being with him made me happy. I guess it's normal that I've been feeling somewhat depressed but it comes in waves and I have no desire to do anything. It's getting slowly better(about my lack of motivation to do anything) and I am doing better. I've been anti-social and haven't hung out with anyone and avoided people because I don't want to burst into tears when they say sorry about your dad, but maybe I need to hang out with my girlfriends and do a big, ugly cry. I've just been making sure my mom eats well and she stays sane and healthy(she's living with me now), and we've been visiting my dad's grave site daily.
I was the final speaker at my dad's funeral, after two of my brothers gave an eulogy and my dad's final testimony that he wrote down just a week before his passing, right before he came home. After the funeral, I had some people ask for a copy of my talk so here it is.
If my dad could live one more day, his perfect day would have been, to wake up at 5:30 am to walk to morning seminary with my older sister Pearl and my two brothers Joseph and Jacob like he did for 4 years when we lived in Korea. He'd come home to read his scriptures for an hour, then go teach English at the Korean National University of Education, whom his students loved dearly and respected highly. He'd then go to lunch at Chuck-O-Rama, his favorite restaurant with my mom. I call it Up-Chuck-o-Rama so I wouldn't be with him, that's for sure. Maybe I got sick of that place because the only times we would ever go out to eat at a restaurant was when we finished reading the whole BOM as a family which was about once a year and every year without fail, we'd go to Chuck-O-Rama. He'd out-eat anyone there, not only because he had a big appetite, but because he was very frugal and needs to get his monies worth at a buffet. He'd then play basketball with his kids, take me on a daddy-daughter date where we'd  bike to the BYU Creamery and he'd get the raspberry cream cheese ice cream, his favorite. He'd go to his favorite store, Deseret Industries, or any other second hand stores, and come home with random items that my mom would loathe, since her least favorite store is any second hand stores.  He'd build a shed using telephone wires and scraps from construction sites, that no one dares to step inside to this day. He'd hold Family Home Evening and individual meetings with each one of his kids where we'd set personal goals academically and spiritually which my dad would follow up a month later. We'd have family scripture before dinner, and I'd take him out to eat for our weekly tradition where he'd order the most expensive item on the menu since he's not the one paying for it. He'd come home and stay up late into the night watching documentaries about North Koreans, and maybe get scammed, oh only tens of thousands of dollars, because he's so innocent and trusts everybody. But then this is his perfect day, so that wouldn't happen, thank goodness. He'd end the night with reading the news and politics, and videos featuring inspiring, spiritual talks.
If this was a normal church meeting on a fast Sunday , my dad would be sitting right behind me in the front row ready to bear his testimony, complete in his suit with his worn out blue Nike sneakers. Then he'd come up on the podium and say "I am thankful for the American PEOPLE. America is good because the PEOPLE are good."(imitating my dad saying the word "people" with his cute Korean accent) And when he'd say the word "people", it would ring through the whole chapel. How I will miss hearing his testimony that he was never afraid to share with others.
I could use many more words to describe my dad but if I were to describe him in only a few words, it would be "faithful, spiritual, patient, giving and pure."
5 seconds after my dad took his last breathe, there was a loud thunder and a rainstorm. In Hawaiian and Korean culture, we believe that when a very righteous person passes away, Heaven weeps. 15 minutes after the rainstorm started, it suddenly stopped and became very sunny and a huge double rainbow appeared behind our house, the first time we've ever seen a rainbow in our backyard. That gave us, especially my mom, a lot of peace and comfort.
President Dieter F. Uchtdorf said: "Over the course of my life, I have had the opportunity to rub shoulders with some of the most competent and intelligent men and women this world has to offer. When I was younger, I was impressed by those who were educated, accomplished, successful, and applauded by the world. But over the years, I have come to the realization that I am far more impressed by those wonderful and blessed souls who are truly good and without guile."
While my dad was very intelligent spiritually and academically, he was truly good and without guile. My dad, and my mom are very special people with the utmost pure, innocent hearts that us children agree that just by being near them, they calm our troubles and make us feel happy. I am sure those that have had the privilege to be near my parents will say the same.
In DC 84:88 it says: "I will go before your face. I will be on your right hand and on your left, and my Spirit shall be in your hearts, and mine angels round about you, to bear you up.
Have you ever wondered who these angels are that will bear us up?
President Joseph F.Smith said, "When messengers are sent to minister to the inhabitants of this earth, they're not strangers but from the ranks of our kindred and friends, In like manner, our fathers, and mothers, brothers, sisters, and friends who have passed away from this earth, having been faithful  and worthy to enjoy these rights and privileges, may have a mission given to them to visit their relatives and friends upon the earth again, bringing from the divine presence, messages of love, of warning, or reproof of instruction to those they have learned to love in the flesh."
Elder Brent L Top said, "That makes perfect sense to me. If there is to be help from beyond the veil, it'll come from those who know and love us best and who desire to help us the most."
I'd like to share with you times that my dad has talked to me while in his Spirit form very recently. And the reasons why my testimony of how there is life after death, has been more solidified.
Last week, I entered a contest and the criteria were to be on stage for 3 days for 30 mins. The second day to be on the stage is when my dad came home to be in hospice care. So on the 3rd day when they were to announce the finalist winner, I debated whether to go. "Winning isn't as important as being near dad." I thought. Then I heard a voice say firmly, "Go." It was more of a thought. So I went.
When my dad stopped talking, I felt sad that I couldn't communicate with him more fully and I had a thought that while his physical body is incoherent, his spirit is always alert & coherent. That even though he's sleeping all day now, I should still talk to him because his Spirit is fully there. So I talked to him, sang to him, and read to him, and I will forever treasure those moments.
Then I started reading to him "The Message", a book about a man who experienced death but I kept getting interrupted from visitors, and my kids, then I had a thought, "Just read the book quietly & I will understand it. As long as you give permission to me, I can read your mind & thoughts to the degree of your allowance." So I quietly read the book in the corner while the room was full of people, until I had a thought that I can stop now, that he read all that he wanted to.
Then I had a thought that while my dad and I can't communicate using the language using our physical body, not even using his body language, my Spirit body & his Spirit body can talk to each other without the knowledge of my physical body. And then I realized that all these thoughts I had were of my dad speaking to me, Spirit to Spirit. And even though I won't physically see him again in this life, he'll actually be closer to me than even now, living just a few miles away & seeing each other several times a week, since his Spirit will have no physical boundaries, no law of physics working against him, he can travel in an instant to be near my side, he can see what I'm doing at any time, and I will be able to talk to him immediately since no worldly technology is needed. That he'll be my guardian angel, watching over me & being near me even more so than when he was alive.
And it has already come true in many instances.
My dad knows I feel guilt very deeply and easily so after his passing, I started listing all the things I regretted. The last Father's day meal I made him two weeks before his passing was shrimp tacos. I chose that menu because he doesn't eat meat and only eats sea food and I was trying to think of a sea food menu that was easy and quick. Even though he loved it, I wish I had made him something else that took much longer to prepare and made him more dishes. I wish I made him steamed crab legs and broke each leg for him. The last restaurant I took him to was Red Lobster, and I wished I took him to a better, more fancy restaurant. I had planned on making him banana bread but that never happened. As I was feeling all the guilt, I heard my dad say how grateful he was and to not feel any guilt, that I was a wonderful daughter and treated him so well. Then my guilt was literally swept away. I know that power can only come from Heaven.
And last night, one of my jobs was to get kimchi from the Korean market but I was at another store buying items for the funeral, when I looked at the clock and it was exactly 8 pm, the exact time when the Korean market closed. As a Korean, we take kimchi very seriously and need to have our kimchi with every meal, and I was so sad we wouldn't have as great of a Korean feast we prepared, without kimchi. As I was checking out, I had a thought that I should call the store anyway so at 8:03 pm I called the store. It kept ringing and ringing and no one was picking up. So I asked my dad for help. Dad? Can you help me make your funeral as best as I can? Can you have them pick up the phone?"  Right after my prayer, the store owner picked up the phone and said a customer was still here and she'd wait for me to get there.
As my dad was taking his last breaths, my whole family burst into sobs. But for some reason, when he took his last breathe, none of us cried but felt embraced with so much comfort and peace. Even happiness. I know that was my dad helping us cope.
So brothers and sisters, I know our loved ones who have passed on to the next life are just as real as you and I here today. Their love is even more unconditional, their power to help us even more great and their desire to help us more profound.
If you have something you regret from a loved one passing, it's not too late! Talk to them! Apologize, make it right, but chances are, they've already forgiven you and they desire for you to feel no more guilt or remorse. For you to forgive yourself and feel that peace and happiness that comes from true repentance.
So may we live our lives with remembering  that we never regret being too kind, or too giving. Regrets are always something kind we didn't do. So never suppress a thought to say something kind, or do something kind.
How lucky I am to have something that makes saying goodbye so hard. – Winnie the Pooh
How lucky I am to feel like a part of my heart is missing, a part of my heart broken, because how much more joy and complete my heart would feel when I meet him.
I know he is so happy. I know he is here right now. And he is so happy you are all here.  I know he's not resting because he is the most hard working man I know, and I can envision him being so happy as he's going about, preaching the Gospel to the people in Spirit prison.
My dad had a good sense of humor even until the end, when the nurse asked his name, he'd say "I am sooooo young."(his name is Soo Young). Dad, may you live young and be free of illness and sorrow, and be in the arms of our loving Heavenly Father. I love you. We all love you.
About 400-500 people came to my dad's funeral. He always loved feeding people and fed many people in his lifetime so we made sure to feed the guests with plenty of good food. We had Korean kalbi, Hawaiian chicken, rice, kimchi, salad, sushi, various kinds of Korean pancakes and lots of dessert.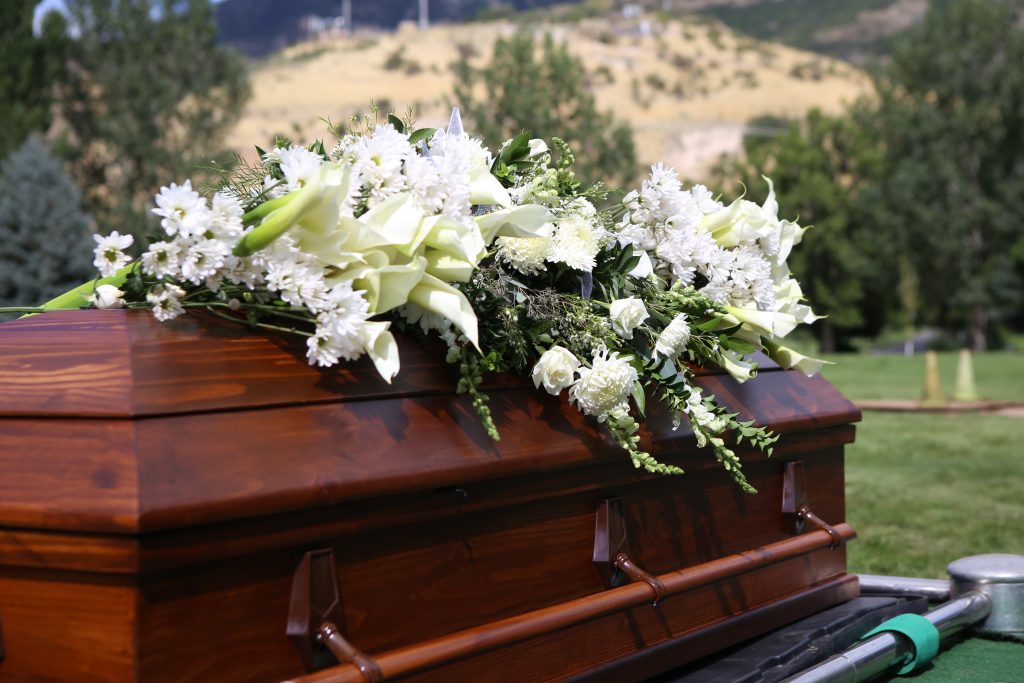 I miss you so, so much. Now go and fly, 아빠.