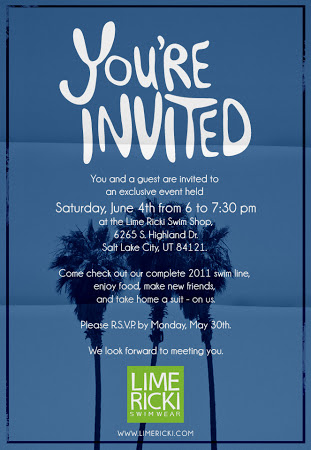 this past weekend i went to an exclusive party held by
limericki
, a cute swimsuit company.
i could act all cool and act like it was no big deal but oh my, it was soooo cool!
i felt especially cool as they asked for my name at the entrance and saw my name on the list of
only about 15-20 people. haha i'm such a dork, right? but when the only parties i get invited
to nowadays are weddings or kids' birthday parties, this is really exciting for me. 🙂
i invited my dear friend jasmine to come with me and we met great people, saw good looking people
(every single person at the party was so good looking-talk about intimidating!)
ate cute appetizers, and we each got to take home a swimsuit.
with the three lovely ladies that started it all.
(yes, these are pictures of us in our swimsuits in the dressing room and i'm posting them gasp!
but i got jasmine's permission and if these were bikinis, that would be a different story 😉
which one do you like the best?
jasmine ended up picking the 2nd one and i picked the first one along with a skirt.
then we went to our favorite restaurant gossip for pho and talked for hours. i'm ready to do it again!