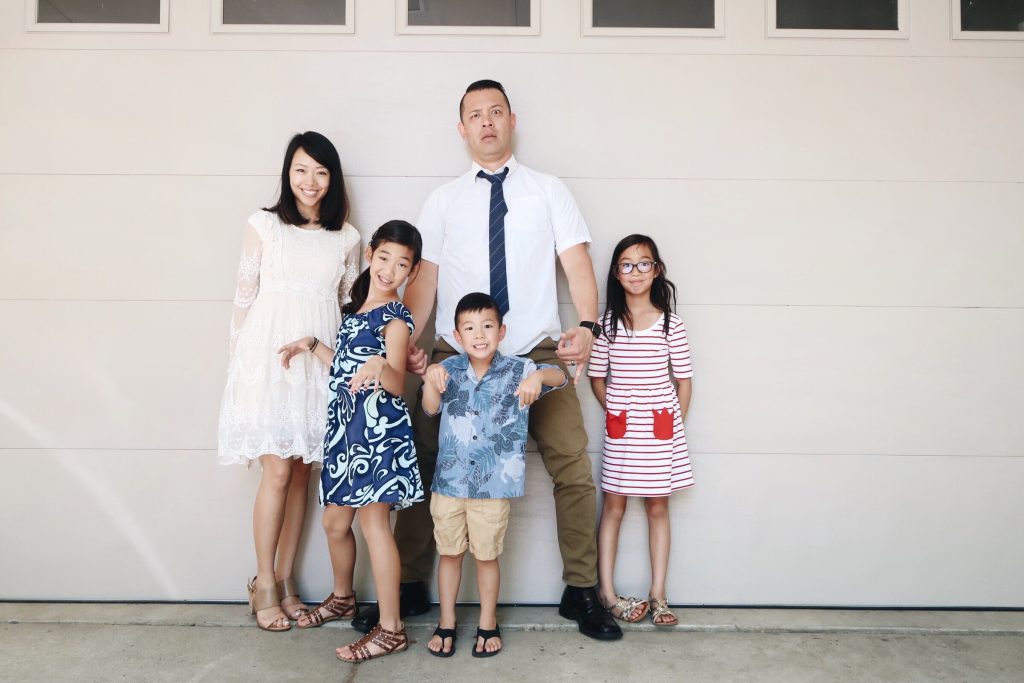 These days I take whatever family photo I can get.
I found this comment on one of the trending posts on FB(who would've thought?) but didn't save the post so I can't give proper credit to who made this comment. But I loved it and have been thinking about it since and wanted to share it with you.


"Strategy for peace: You are holding a cup of Kool-Aid and someone comes along and bumps you, causing you to spill your Kool-Aid everywhere.
"Why did you spill Kool-Aid?"
"Well, because someone bumped me, of course!" —
Wrong!
You spilled the Kool-Aid because Kool-Aid was in the cup. If lemonade had been in it, you would have spilled lemonade.
Whatever is inside the cup is what will come out. So, when life's inevitable bumps and shakes give you a jolt, (which will happen most definitely), what is inside of you will come out. It's easy to fake it until you get rattled.
We must ask ourselves, "What is in my cup?" When life gets tough, what spills over? Joy, gratefulness, peace & humility OR anger, bitterness, harsh words & actions? We need to work on filling our cup with goodness."


Don't you love it? When I don't take care of myself & am burnt out & my kids "bump" into me, I will most likely spill yelling & grunting. But if I take care of myself spiritually & physically by praying, reading the scriptures, getting enough rest & alone time, when my kids "bump" into me, I'm more likely to spill patience & gentleness.
I've always said you can know a person's true character by seeing how they treat the person that has wronged them. It's easy to love someone you just met or whom loves you & treats you good. That's just a natural reaction, it doesn't require any strength to do that. But if you're able to treat a person that has wronged you with kindness & forgiveness, that shows your true strength & greatness. So let's #SpillKindness.
#sharingmyheartwithyou#mycuprunnethover