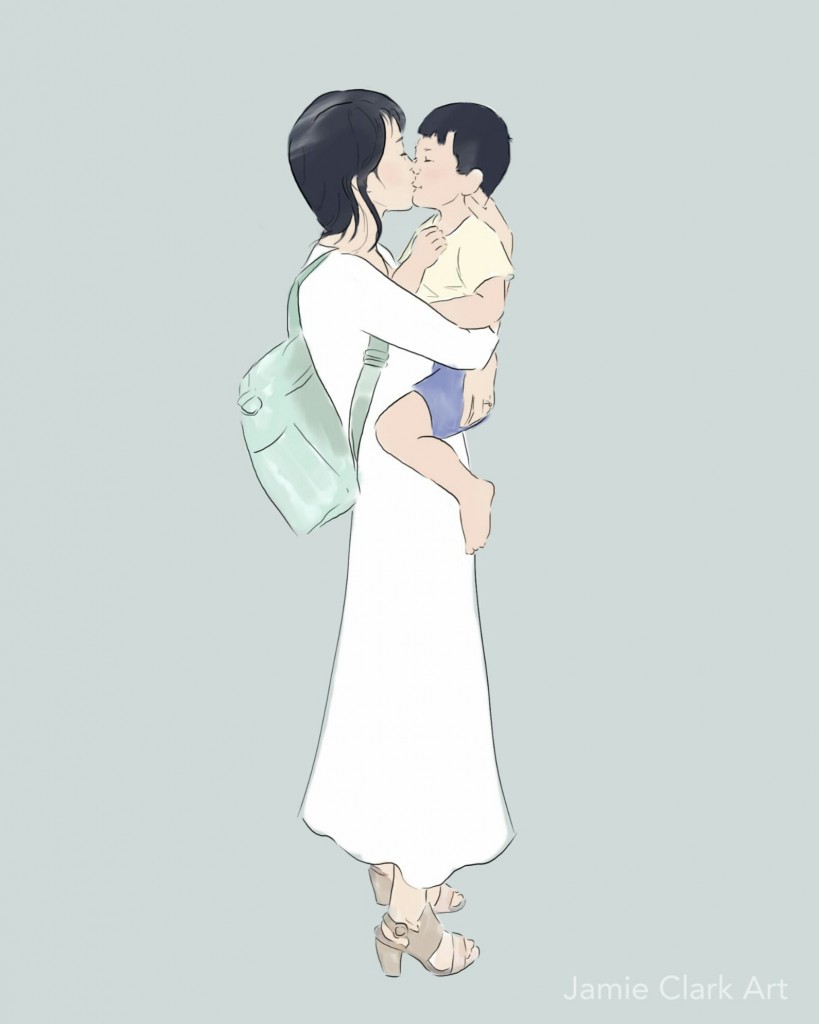 I received this surprise in my email last night from an artist@jamieclarkart and I cried. Then I came home from my girls trip today and was showered with so many kisses and hugs and I cried. My son was waiting for me by the door and as soon as I parked in the driveway, he stormed out and said, "Mommy! Mommy! Mommy!" as he ran to me to give me the tightest squeeze a 3 yr. old could give and just wanted to sit on my lap and never leave. He was my little shadow all day as he would randomly give me a hug and say, "I missed you mommy."
Then my girls came home from school and I was driving home so my oldest face timed me and demanded, "Mommy! Get over here right now!!!" As soon as I opened the garage my girls walked in the garage and was jumping up and down and waving frantically as I parked the car. Then they ran and opened my door and climbed on my lap right then and there in the drivers seat and we hugged cheek to cheek and I received literally hundreds of kisses.
I'm far from a perfect mom but do my kids focus on my imperfections? No. They're so quick to forgive and forget, and they only remember and see the best in me. Even if we feel we have messed up 1000 times as a parent, our kids only remember the best moments of our parenthood. In our kids eyes, we are the best mom and dad in the world, as it should be. I believe it's a tender mercy from God that while parenting brings out the best and the worst in ourselves, our children only see the best in us.