This post is in partnership with
Apple Beer
. The recipe and the opinions are 100% my own.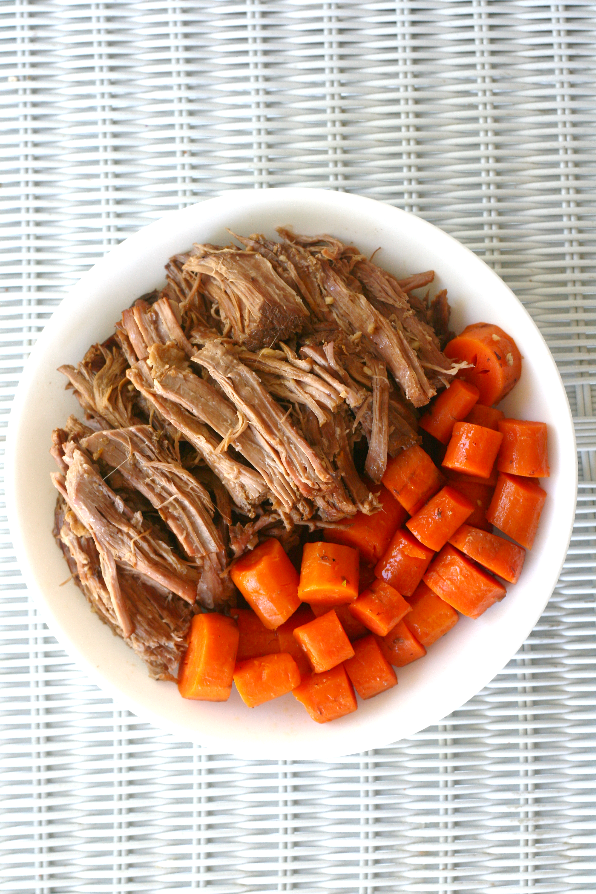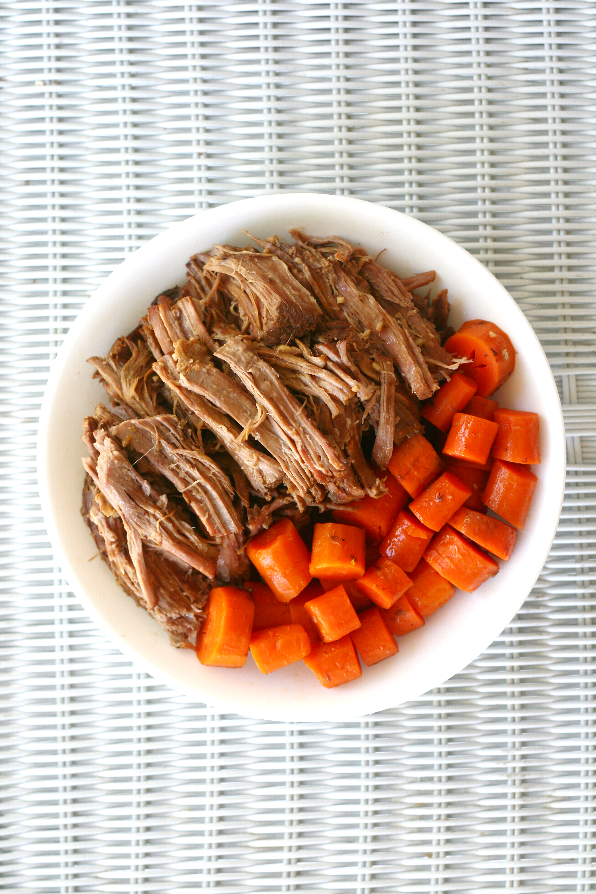 With the weather getting more chilly and Halloween & Thanksgiving just around the corner, it's this time of the year when I start making lots of crock pot recipes. My favorite thing to make in the crock pot is meat, nothing else can top the tenderness of the meat that falls apart at the touch than a slow-cooked crock pot! I played around and came up with this recipe using some of the ingredients of my favorite crock pot recipes. I used simple ingredients that brings out and enhance the flavor of meat, instead of hiding the flavor with heavy sauces and over-powering flavors. So if you are a true meat lover and love and appreciate the flavor of the meat itself, you'll love this recipe!
Apple Beer Roast Beef Recipe
Ingredients
1 3-5 pound beef roast
Carrots
1 1/2 cups Apple Beer
1 cup water
4 cloves garlic
4 dashes of Worcestershire sauce
1 Tbsp. olive oil
1 tsp. rosemary
salt and pepper to taste
Directions
1. Turn on the slow cooker in low setting. Place beef roast in slow cooker.
2. Add in all the ingredients,
3. Cook for 7 hours.
4. Season with salt and pepper according to your preference.
When I attended Build Your Blog Conference back In February,
Apple Beer
was one of the sponsors there and I got to taste test the apple beer. It was delicious! I loved that it's an all natural drink that is alcohol-free, caffeine-free and gluten-free. The ingredients are simple and ingredients that I can read and recognize, which is a huge factor for me. My kids loved it, which is not surprising since they love all "spicy drinks" we let them drink on rare occasions. Jay on the other hand is not a big fan of apple flavored sodas, so he took a little sip and he said, "Hmm, it's the best apple flavored sodas I've had." Which if you knew him, he is very hard to please and doesn't give compliments hardly, so that means a lot coming from him! The flavor is clean and crisp and I love the taste. I am not a soda drinker but I will drink this apple beer without guilt any day!
You can purchase Apple Beer at many Wal Mart stores or at Winco Foods if you're in the west. Visit Apple Beer to see where you can get your hands on some for yourself!